Details

Published on 15 September 2022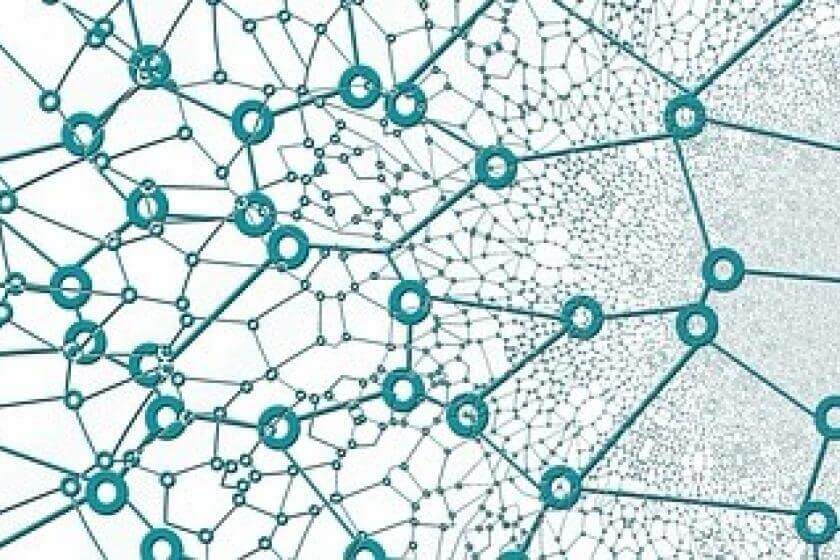 (Source: Pixabay)
In the wake of the broadband access-focused Biden spending bill, the NTIA has earmarked $1 billion for carriers to enhance and upgrade the crucial infrastructure that connects the last mile to long-haul networks.
In its rush to roll out high-speed services to un and underserved areas, the Biden administration's infrastructure investment and jobs act has focused on the broadband access segment of carrier networks.
But now help is on the way for the middle mile, which connects access networks to high-capacity national and regional backbone networks. The NTIA has launched a $1 billion fund for carriers fortifying this segment for enterprises of all sizes.
The National Telecommunications Information Administration (NTIA) is within the Department of Commerce and is the Executive Branch agency responsible for advising the President on telecommunications and information policy issues. The NTIA's programs and policymaking focus on expanding broadband Internet access and adoption.
Big bucks for middle-mile broadband
In May, the NTIA 's Enabling Middle Mile Broadband Infrastructure Program released a Notice of Funding Opportunity (NOFO) along with key dates for carriers interested in landing a piece of the $1 billion for the middle mile of their networks. All applications for funding must be received by September 30.
Funds will be disbursed on March 1, 2023. Complete buildout of middle-mile infrastructure must be completed no later than five years after the receipt of the NTIA funds.
Who is eligible?
Any state, political subdivision of a state, tribal government, technology company, electric utility, utility cooperative, or public utility district is eligible for middle mile funding, according to the NTIA. The list also includes any telecommunications company, telecommunications cooperative, most any type of nonprofit, economic development authority, or any partnership of two or more of these entities.
Enterprise IT impact
"Subsidization of middle mile networks is intended to expand their reach into more communities so that they can deliver premium broadband services to both residential and business customers," explained Jeff Heynen, VP of Broadband Access and Home Networking with Dell'Oro Group, a global market research and analysis firm. "Without those networks, communities are on an island. So, they are critical infrastructure that deserves as much attention as the last mile networks themselves."
Given the historic spending on network upgrades and expansion funded by the infrastructure and jobs act, Heynen believes that the NTIA will need to distribute more than $1 billion to cover the essential costs.
Middle mile challenges for IT leaders
Know your provider. IT managers should always be aware of who is supplying middle mile access to their retail service provider. Most are not household names, and many are not known for spending big on their networks, as serving rural areas is expensive.
Aging infrastructure. Have middle milers underinvested in their infrastructure? Fair, poor, or worse performance can be indicators of this. "Critical edge POPs and data centers might not have the best connections and could result in poor network performance, especially for cloud-based services," cautioned Heynen.
Spending challenges. Expense can limit some middle-mile networks. Middle-mile providers avoid remote communities with low residential and business density for the same reason last-mile providers have stayed away until the infrastructure investment plan. Compared with building in densely populated urban areas, expanding into rural communities is expensive for many.
Performance issues. Problems meeting or exceeding service level agreements (SLA) covering performance can mean middle mile networks are due for upgrades or replacement. SLAs need detailed descriptions of every service offered. Service definitions should include how the services are delivered, whether maintenance service is offered, and where dependencies exist.
Investment targets. With the NTIA funding program, the hope is that middle milers will spend on optical transport, switches, and carrier routers—generally all aggregation equipment. But do not forget about the fiber and conduit itself. They will need a lot more of that to get to new POPs, data centers, and small cell locations.
Follow the money. IT managers may need to track the NTIA funding program process and plan accordingly as carriers often must wait a long time between bidding and release of funds, as was the case with the Rural Development Opportunity Fund (RDOF).
Learn the program. "Understand the federal broadband funding and state grant programs, their timelines, and process. Manage the timeline between winning the bid and getting the funding," advised Cisco's Robin Olds in a recent blog on the vendor's website. "For example, the Rural Development Opportunity Fund (RDOF) grant process in some cases took more than a year between when a bid was submitted to when money was appropriated." The middle mile carriers must understand these factors before they can produce a timeline for enterprises.
Check on possible delays. IT managers should check with these service segment providers to see if and how supply chain issues, chip shortages, and inflation may affect the enhancement, expansion, and upgrades of middle-mile networks.
The Bottom Line
Large federal infrastructure plans: the FCC's RDOF, the Biden administration's infrastructure and jobs act, and now the NTIA's $1 billion middle mile program, collectively portend to change the way business does business moving forward.
Understanding how these funding efforts work, what they include, and their likely timelines should give IT leaders valuable insight and perspective that can be used to enhance enterprise network planning in turbulent times.
Related articles:
Details

Published on 02 September 2022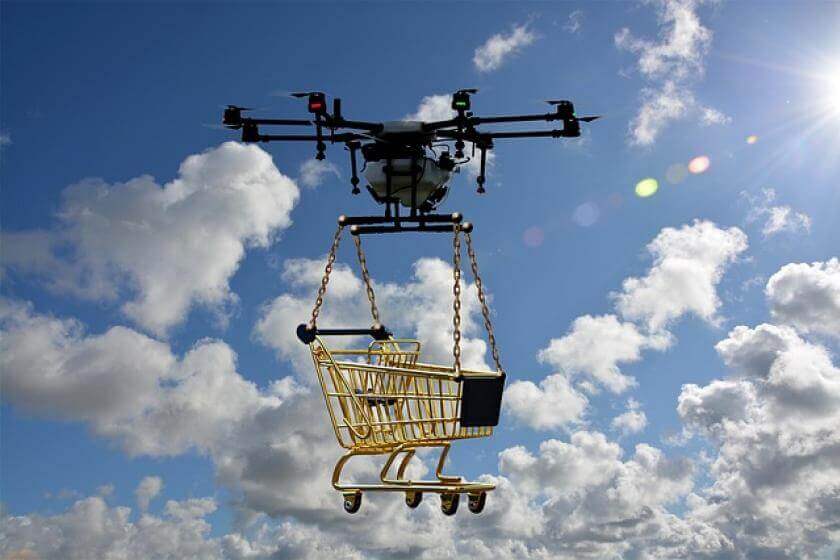 (Source: Pixabay)
Early implementers favor partnerships over Amazon's expansive, do-it-yourself model. What are the top considerations for IT leaders?
Retailers Walmart and Walgreens continue to move forward with drone delivery services, even as innovator Amazon has yet to launch its decade-in-the-making offering.
That is because enterprises are evaluating drone delivery alternatives to time and resource-intensive DIY internal efforts that allow IT managers in retail to get running and valuable experience faster.
Drone delivery progress report
Amazon rival Walmart has been delivering items from select stores in its home state of Arkansas via drone for a year through a partnership with innovator DroneUp, a drone delivery flight services provider. Another competitor, Alphabet's Wing, launched commercial drone deliveries in Texas in April with customer Walgreens pharmacies.
In late May, David Guggina, Senior Vice President of Innovation and Automation, Walmart U.S., announced in a blog that Walmart-DroneUp would be expanding its delivery network partner to 34 sites by yearend. This provides "the potential to reach 4 million U.S. households across six states – Arizona, Arkansas, Florida, Texas, Utah, and Virginia. This provides us the ability to deliver over one million packages by drone in a year."
The drone opportunity
Drone package delivery is alive and well, according to a team of experts at McKinsey's Aerospace & Defense Practice, who has been tracking its emergence on a global level and have identified three keys to those looking to launch.
"The industry is real and booming," according to the McKinsey team. "Over the past three years, there have been over 660,000 commercial drone deliveries to customers, not including the countless test flights to develop and prove the technology."
In fact, the team wrote, drone deliveries had become a daily occurrence. "As of early 2022, we estimate that more than 2,000 drone deliveries are occurring each day worldwide. The growth rate is accelerating every week, and we project that there will be close to 1.5 million deliveries in 2022, up from just under half a million in 2021."
Critical juncture
While drone package deliveries are growing, and important indicators are positive, the management consulting firm sounded words of caution about the road ahead.

"We are at a critical time in the drone delivery industry. Volume has grown dramatically in recent years, but the path ahead is not yet clear," according to McKinsey. "Regulations, customer acceptance, and cost will all determine whether the industry reaches its potential to disrupt global logistics or remains limited to isolated applications."
Key factors for enterprise IT leaders:
1) Regulatory landscape
The regulatory landscape can make or break an enterprise's drone delivery undertaking by dictating the scale and scope of the operations.
"Regulation dictates the type of operations allowed, including parameters related to geographic areas and airspace, times of day, and the conditions required for flight. All these factors can have a large impact on costs," according to the McKinsey team.
"Regulation can determine or limit one of the key costs of launching drone delivery, the operator-to-drone ratio. There is a big cost difference if, for example, regulations require one operator for each drone or allow a single operator to control a dozen or more drones." Regulations also determine airworthiness requirements for drones, and the guidelines could potentially increase costs and delay at-scale operations, the McKinsey team wrote.
2) Public reaction (and acceptance?)
Another gating factor in the launch of a drone delivery service is the need to gain the public's trust and acceptance of drone delivery (and maintain it). New ways of doing business in towns and cities for visible approaches like drone delivery can evoke concerns by consumers.
The firm explained that actual adoption is likely to differ across neighborhoods depending on a variety of factors, including population density, geographic location, and local weather conditions.
3) Cost(s)
Consumers will favor deliveries with the lowest cost if all other factors are equal. While drone deliveries have grown markedly worldwide in the last few years, some only extend one mile from stores, as is the case with Walmart's program with DroneUp, as per FAA regulations.
4) Technology
Drone deliveries only go as far as a blend of technologies can take them. IT managers in retail and beyond need to plan accordingly as few have the deep pockets and technical resources committed to Amazon's undertaking.
The serial innovator has built many sophisticated delivery platforms. In a website posting dated June 13, the company claimed to have "created more than two dozen (drone) prototypes."
Further, Amazon has gone far beyond creating delivery drones themselves by building an advanced sense-and-avoid system to make air operations safer during flight.
Drones and the 5G advantage
The emergence of 5G networks can boost the operational efficiency of drones, according to Adam Schink, Senior Manager of Innovation & Scouting at BT Global, in The Future of Innovation: How 5G Is Pushing Drone Technology Forward.
"A connection to a 5G network means a drone can send information back to base in real time. Early drone technology meant all the information from drone-mounted cameras, sensors and telemetry could only be uploaded from the drone's hard drive once it had landed," Schink wrote. A 5G connection changes all that and opens new possibilities.
Details

Published on 29 August 2022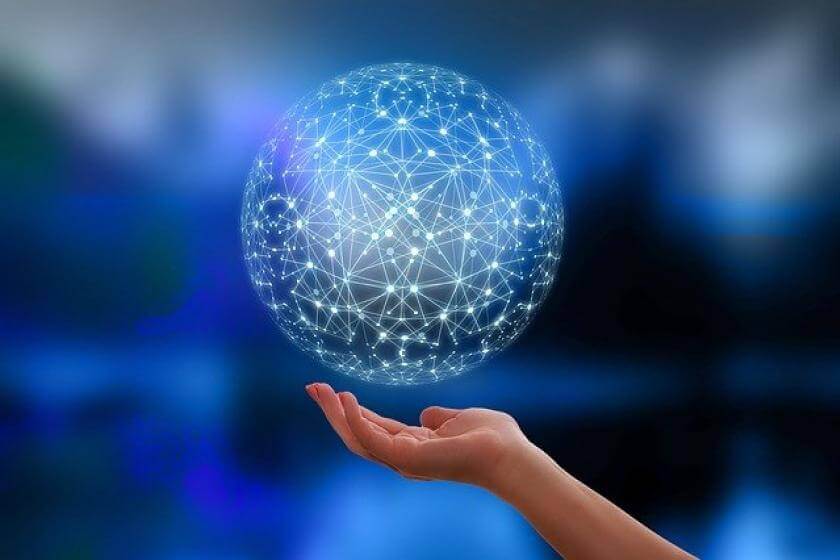 (Source: Pixabay)
The fast-growing sector may have businesses looking elsewhere to alternatives with faster options to expand networks to remote offices and WFH residences.
For those who looked skyward for solutions to problems here on Earth, Low-Earth Orbit (LEO) satellite operators promise to deliver high-speed Internet around the world as part of a new era high stakes space race.
The entry of SpaceX and Amazon into the low-earth orbit satellite business, combined with their televised manned rocket rides to space, showed what could be accomplished by some of the richest men on Earth, Elon Musk of SpaceX and Amazon's Jeff Bezos.
The business of tech
But ironically, the economics of launching vast fleets of satellites into low Earth orbit to deliver lower latency and affordable price have many wondering if and why they should be looking to the option for help connecting businesses and homes with Internet here on Earth.
That leaves IT managers to evaluate LEO services offered by SpaceX (with an estimated 2,200 birds in flight for its Starlink service) and promised by Amazon Project Kuiper, which has yet to launch a single LEO bird*) for viability now as an option for serving a remote workforce comprising remote offices and home workers.
A SpaceX Starlink update
When we last visited this space last November, the Starlink service was in beta, leaving a few veteran providers such as Viasat, HughesNet, and OneWeb to serve interested enterprises and consumers. But now we have pricing from SpaceX for business and residential users, pricing that could hurt slow adoption.
Starlink Residential costs $100 a month and a one-time $599 charge for the dish and a Wi-Fi router. The equipment comes in a kit for subscribers to install, which requires a clear line of sight to the sky. Latency (a big selling point for satellite services) will be largely under 20 milliseconds. Supported data throughput is roughly 100Mbps for the downlink but much less for the return path.
Starlink Business, set to serve up to 20 users at an office, costs $500 a month with a one-time $2,500 dish and CPE charge that, like residential, comes in a self-install kit. Latency will be between 20-40 milliseconds with an expected download speed of between 150-350 Mbps. Customers must download the Starlink app to get underway. There are no long-term contracts or caps on usage.
The challenges
Price problems
"That seems a bit pricey relative to business-class cable and fiber offerings. But then again, when it is your only viable option, then you'll pay the money," explained Jeff Heynen, VP of Broadband Access and Home Networking for Dell'Oro Group, a global market research and advisory services company. "I suspect the LEOs will continue to expand their service offerings and applicability to businesses and end customers beyond residential, but cost remains a barrier to entry for now."
Competition on Earth
While LEO satellite service providers are working on launching constellations of satellites, it's no secret that federally funded, nationwide broadband rollout enabled by the Biden Administration's Infrastructure and Jobs Act already has hundreds of millions in funding headed to states. It will bankroll statewide broadband deployments by service providers to connect a huge part of LEO operators' target customers – underserved and unserved locations, most located in rural areas.
The problem here is that carriers' expansion media options, fiber, and fixed microwave access (FWA) can offer higher speeds than the LEO technology and may reach customers sooner.
Broadband cable systems also offer speed competition to LEO services and the added benefit of already operating distribution systems with large residential and business reach outside metro areas.
Reliability issues
With incomplete LEO satellite fleets par for the course, the issues of resulting downtime present a concern for enterprises. Downtime is money, and more, so IT managers need to press for strong service-level agreements (SLA) to avoid service interruptions with compensation for unavailability. Heynen advises enterprise IT managers not to subscribe without them.
Geographic coverage
Coverage will improve with more LEO satellite launches. At present, Starlink service is not available in large swaths of the U.S. Other LEO satellite operators, including Viasat and OneWeb, are expanding deployment of the birds to expand geographic coverage around the world.
Accurate coverage maps will play a crucial role in enterprise IT's interest in LEO satellite services since service regions vary by provider.
Disputes between operators
Although disputes can slow the rollout of new and current services, it's unclear if and how a dispute between DISH Networks and SpaceX over spectrum use will impact either.
At issue is SpaceX's claim to the FCC that DISH's use of spectrum in the 12Ghz auction would interfere with Musk's LEO satellite service. DISH seeks to now use the spectrum it paid for video and data distribution service to launch a 5G wireless network service. DISH claims the use of Starlink service on mobile vehicles should lead to service deactivation by the FCC if SpaceX doesn't. Stay tuned.
The bottom line
When compared to traditional satellites in higher, geosynchronous orbit, LEOs fare much better when it comes to latency and speed. But since they do have limitations on the bandwidth they can offer, Heynen believes LEOs are a viable option in cases where fixed broadband operations are limited or unavailable. That's not to say IT managers shouldn't keep tabs on this emerging operator service sector as those LEO providers get closer to full satellite fleet deployment and farther from initial launches.
*NOTE: In 2020, the FCC issued Amazon a license that requires Amazon to launch at least half of its planned 3,236-satellite constellation by 2026.
Related articles: