Details

Published on 19 November 2023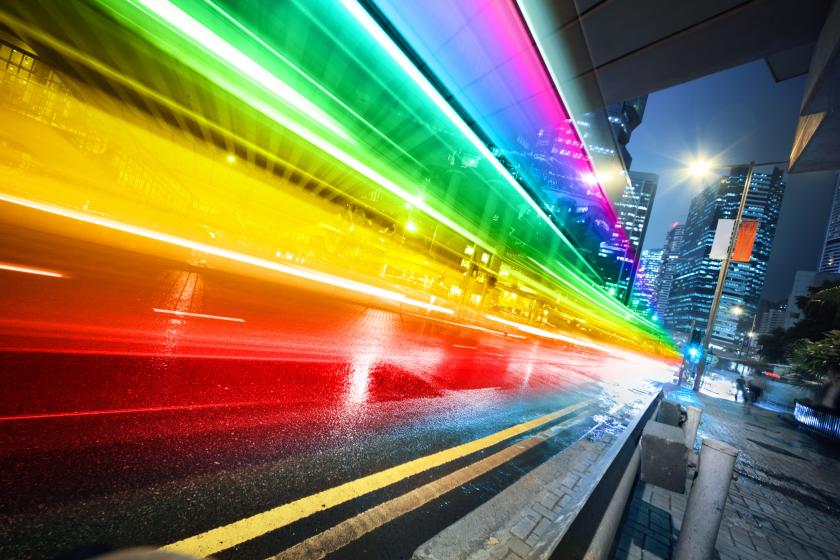 (Credit: Paopano / Alamy Stock Photo)
The plan targets five bands for greater use, calls for a dynamic spectrum-sharing testbed, and incentives for advanced management products.
Greater and more efficient use of precious wireless spectrum has taken a top priority in the U.S. with the release by the White House on Monday of a plan to help the nation optimize spectrum use and management.
The Secretary of Commerce, through the National Telecommunications and Information Association (NTIA), has developed the National Spectrum Strategy to promote private sector innovation and further the missions of federal departments and agencies, according to the White House.
The Federal Communications Commission (FCC), which handles commercial uses of spectrum and coordinates with other Federal departments and agencies, also collaborated in the effort.
The NTIA claims the Strategy will do the following:
Expand access to advanced wireless broadband networks and technologies, whether terrestrial-, airspace-,satellite-, or space-based, for all Americans.
Drive technological innovation (including innovative spectrum-sharing technologies).
Boost U.S. industrial competitiveness; protect the security of the American people.
Foster scientific advancements; promote digital equity and inclusion.
Maintain U.S. leadership in global markets for wireless equipment and services, as well as innovative spectrum-sharing technologies.
Focusing on five bands for earlier use?
Extensive study, input, and analysis led the NTIA to "identify the following five spectrum bands meriting in-depth study in the near term." Use of some of these bands is already underway, however. "This approximately 2,790 megahertz of spectrum represents a mix of bands for potential expanded governmental and non-governmental use for an array of advanced, next-generation applications and services:"
Lower 3 GHz (3.1-3.45 GHz): Pursuant to the Infrastructure Investment and Jobs Act of 2021, the Department of Defense (DoD) has studied the possibility of sharing this 350 megahertz of spectrum with the private sector. DoD's studies helped to determine whether this band should be reallocated for shared Federal and non-Federal use and licensed through auction.
5030-5091 MHz: The FCC, in coordination with NTIA and the Federal Aviation Administration, is expected to take near-term action to facilitate limited deployment of UAS in this band. Thereafter, this 61 megahertz of spectrum will be studied so that the FCC can optimize UAS spectrum access across the band while avoiding harmful interference to other protected in-band and adjacent-band operations.
7125-8400 MHz: This 1,275 megahertz block of spectrum will be studied for wireless broadband use (on a licensed and/or unlicensed basis), though some sub-bands eventually may be studied for other uses. There are, however, a variety of mission-critical Federal operations in this band (including Fixed, Fixed Satellite, Mobile, Mobile Satellite, Space Research, Earth Exploration Satellite, and Meteorological Satellite services) that will make it challenging to repurpose portions of the band while protecting incumbent users from harmful interference.
18.1-18.6 GHz: This 500 megahertz of spectrum will be studied for expanded Federal and non-Feder
al satellite operations, consistent with the U.S. position at the 2023 World Radiocommunication Conference (WRC-23), which would add space-to-space allocations to this band (among others). Fixed Satellite Service downlink operations are currently authorized in the band. In addition, non-Federal Fixed Service is authorized in the 18.1- 18.3 GHz segment of the band.
37.0-37.6 GHz: Building on prior collaborative efforts of NTIA, DoD, and the FCC, this 600 megahertz of spectrum will be further studied to implement a co-equal, shared-use framework allowing Federal and non-Federal users to deploy operations in the band.
Also on the to-do list:
DSS Testbed: "The U.S. Government will establish a national testbed for dynamic spectrum sharing. This testbed will be a critical part of the U.S. Government's effort to advance the technology for spectrum access within 12 to 18 months, in collaboration with industry, with an emphasis on dynamic spectrum sharing. The testbed will serve as a technical demonstration platform, enabling national policymakers to identify and assess spectrum access technologies through experimentation in Federal and non-Federal spectrum segments."
The "Moonshot:" The NTIA claims the U.S. will, within 12 to 18 months, complete a so-called "moonshot" effort, in collaboration with industry, "to advance research, create investment incentives, and set forth measurable goals for advancing the state of technology for spectrum access, with an emphasis on dynamic forms of spectrum sharing for all users."
What's next for the National Spectrum Strategy?
The availability of additional spectrum could lead to new and advanced services for enterprises, government agencies, and other users – sooner than all parties had reason to expect. However, this would require a high level of coordination, collaboration, and commitment – likely last seen with the original moonshot.
Related articles:
Details

Published on 19 November 2023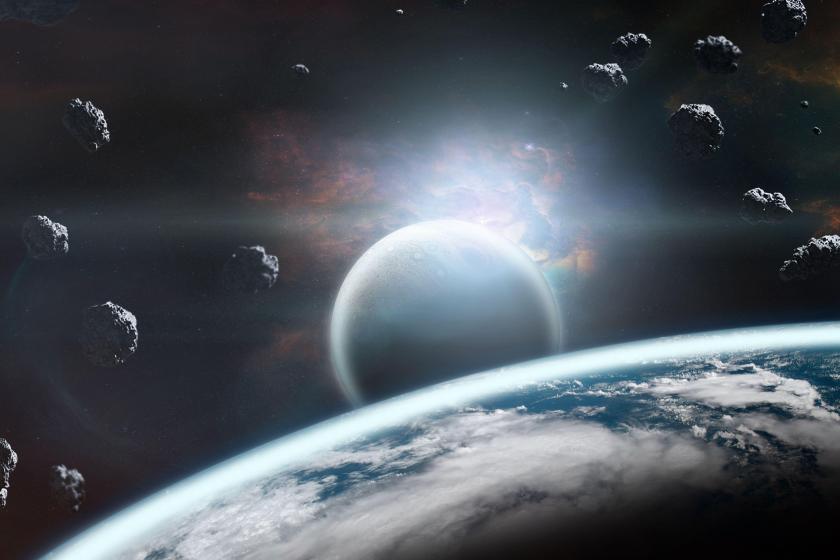 (Credit: Paopano / Alamy Stock Photo)
Are the latest NTN developments, led by the FCC and LEO bird owners, milestones on the road to broadened use of satellite services by Enterprise IT?
Communications services that leverage Low-Earth Orbit (LEO) satellites promise to expand communications and network services for enterprises far beyond high-speed Internet access.
The emergence of these planned satellite services could be aided in part by the FCC's recent streamlining of the application process and provide enterprise network planners with new options for optimization.
A year ago, the focus was on how much time it would take big-name players such as Iridium, SpaceX, OneWeb, AST, Viasat, Amazon (Project Kuiper), and others to launch enough LEOs into space to build constellations of birds to be considered viable for enterprise IT. Delays have slowed some players, such as Amazon, which recently launched its first two LEOs for its internet service into space recently. But by comparison, Musk's SpaceX has launched thousands and is offering services internationally.
What is NTN?
NTN stands for Non-Terrestrial Networks, and in this context, it specifically refers to a specification released by the 3GPP in early 2022 as part of Release 17.
NTNs are defined as wireless communication systems that operate above the Earth's surface, involving satellites at LEO, medium-Earth orbit (MEO), and geostationary orbit (GEO).
What can they enable?
Beyond voice and text, there are two other offering areas to expect, according to TechlteWorld.
Edge Computing: NTN can support 5G mobile edge applications by providing distributed computing and content delivery capabilities in diverse geographic locations.
Low-Power IoT: NTN is good for low-power IoT devices and applications, making it suitable for remote sensor deployments and environmental monitoring.
What is 5G in NTN?
Advances in standards, such as those from 3GPP, are creating opportunities to integrate NTN into an interoperable, standardized wireless experience spanning the globe, according to 5G Americas. Emerging LEO satellite services technology is advancing wireless networking for users.
The promise of 5G NTN partnerships
T-Mobile/SpaceX and Verizon/Amazon strategic partnerships support via LEO satellites connectivity and messaging for users beyond the reach of wireless networks. Iridium teamed with wireless infrastructure creator Qualcomm.
Satellite communications providers have forged ahead, prepping more than internet services, including packages that let individuals work from remote locations and when mobile.
Services delivered via LEOs have gained ground in the internet services market, helping in the defense sector, maritime communications, and agriculture.
The FCC acts to fuel satellite service evolution
At an open meeting last month, the FCC revealed changes to the satellite application process designed to fuel advancement in the space sector by simplifying and shortening the protracted procedures.
The FCC moves are needed to address the increasing volume of pending applications, with roughly 56,000 currently in the queue, which the chair said is double the backlog it had years ago.
The move is meant to drive innovation, according to FCC Chair Jessica Rosenworcel. "It is a new era, so we eliminate old rules that no longer meet the moment and establish clear timeframes for placing space and earth station applications on public notice. This makes our process easier to understand for existing players and new entrants alike."
Another plus for the sector's advancement comes from the recently created FCC Space Bureau, which provides FAQs and workshops to give more applicants information to help them file.
Two critical questions for Enterprise IT are:
What is the timing for satellite-to-cellphone services? SpaceX-owned Starlink claimed its satellite-to-cellphone (NTN) service will launch in 2024. The Musk-owned company said in mid-October it will first offer SMS, followed by voice and data services, and IoT connectivity in 2025.
Will the latest developments accelerate the availability of satellite services? What remains to be seen is how quickly the LEO satellite's opportunity can expand and gain broad acceptance from businesses, financiers, regulators, and countries around the globe. However, the recent streamlining of the application process by the FCC, combined with progress by Amazon's Kuiper undertaking, could speed up the service delivery process.
The road ahead for NTN and LEO-driven satellite services
Corporate network planners should expect the NTN service sector to deliver an array of new networking offerings beginning next year and into 2025. This period would place this satellite to cellular sector options into the realm of additions to enterprise network expansion and enhancement. Look for use cases in additional vertical industries, as many businesses are looking to expand their use of satellite-driven services.
Related articles:
Details

Published on 19 November 2023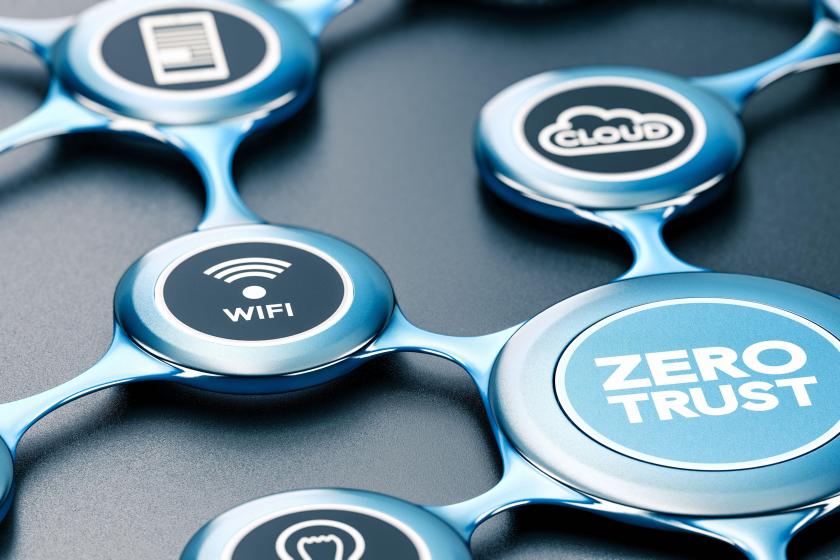 A zero trust architecture reduces a network's attack surface and lowers the risk of a data breach. Here are some tips when implementing such an architecture.
Understanding Zero Trust Architecture
Zero trust is a high-level strategy that assumes that individuals, devices, and services that are attempting to access company resources, even those inside the network, cannot implicitly be trusted. To enhance security, these users are verified every time they request access, even if they were authenticated earlier.
Subcategories