Details

Published on 18 May 2023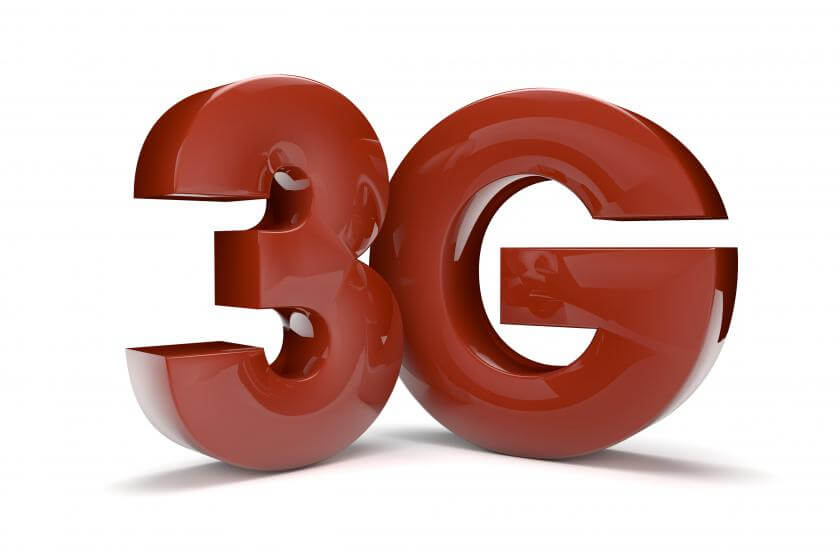 (Source: Jorge Pérez / Alamy Stock Photo)
Slow speeds, security issues, and a higher cost of doing business exist as countries take different tacks on wireless network evolutions.
The sunsetting of 3G wireless networks is over if your enterprise isn't a multinational. But if your company operates, or plans to, outside the U.S., expect challenges as much of the world is playing catchup and at different speeds.
You'll also find regions where 2G networks are being kept up and running to support crucial IoT devices, providing a cost-effective alternative to high-speed wireless. Further, developing countries that have valuable resources and business opportunities may only have 2G.
"There is a huge challenge ahead for companies trying to sell the same solutions globally as they will need to support 2G/3G technologies in order for their products to operate," explained Susie Siouti, Chief Commercial Officer for SmartViser, a Rennes, France-based test automation solutions provider that helps organizations offer end-users high Quality of Experience (QoE) and Quality of Service (QoS). "In Africa, there is no plan to sunset these technologies except for South Africa. Similarly, Asia is a mixed bag with some countries very much ahead of the game and others not even planning."
3G shutdown challenges near and far
U.S. businesses with multinational operations will also likely run into varying sunsetting timelines far closer to home, specifically in neighboring Canada, which is one of America's top trading partners. Canada's 3G networks are not due to be completely shut down until the end of 2025, according to Readers Digest Canada.
This is important as the North American Free Trade Act (NAFTA) has incentivized U.S. businesses to move assembly and manufacturing operations north (and south) of the border in recent decades.

In the absence of a single uniform wireless network technology globally. Companies looking to develop new products will find costs higher because they must support all new and legacy wireless solutions.


The big chill?
Widely varying wireless generation support, in some cases from country to neighboring country, could have a chilling effect that generates other concerns for enterprise IT, namely security.
"Security may also become an issue as 2G offers very weak encryption between towers and devices and can be allegedly easily hacked," added Siouti. "Replicating private network set ups from the U.S. in other countries could be difficult, especially in Africa and Asia." Some may have to wait until 4G networks provide a better level of coverage. "It may be very difficult to prove their business case internally for entering certain markets like Africa."
Solving the Rubik's Cube of wireless support
There are vendors whose products for IoT devices cover the cellular waterfront.
One such vendor, Hologram.io, promises the redundant coverage devices needed today, with the flexibility to expand into new markets when enterprises are ready to scale. The company's cards allow devices to access2G, 3G, 4G LTE, 5G, and CAT-M today and upgrade as new network technologies become available. Hologram claims its SIMs allow devices to switch between over 470 carriers from anywhere in the world.
A continent-specific 3G shutdown summary from SmartViser
To complicate matters for enterprise IT planners, many operators plan to shut off their 3G networks first while keeping their slower 2G networks running until as late as 2025.
Europe's 3G shutdown
This is the case in Europe, where 3G is expected to be switched off before 2G. Around 19 operators are planning to switch off their 3G network by 2025, and around eight operators are planning to switch off their 2G network by 2025. Telia will look to close 3G in all their countries between 2022 and 2025, and EE will be the first UK network that has announced the shutdown of 3G.
Asia's 3G shutdown
In Asia, there are an estimated 29 operators who are looking to shut down 2G by 2025 and 16 shutting down 3G by 2025. Japan closed 3G long ago, as did Taiwan, which shut down both 2G and 3G roughly three years ago.
America's 3G shutdown
The Americas. The U.S. shut down 2G networks, followed by 3G networks by yearend 2022. Elsewhere in this region, over a dozen operators in 7 countries have announced the closure of 2G by the end of 2025.
Australia's 3G shutdown
Australia. 2G networks are long gone in the land down under, with the continent's three operators shutting them down by yearend 2018. Telstra is expected to shut down its 3G network at the end of next year.
Africa's 3G shutdown
Africa. It appears that the lights at 2G and 3G networks are on for the foreseeable future in the so-called dark continent. The spread of 4G and faster technologies is expected to eventually eclipse slower networks.
Recapping 3G sunsetting in the U.S.
Service providers using 3G technology, a workhorse for two decades, need the resources to broadly and efficiently roll out 5G.
To recap the situation, in the U.S., the three largest wireless service providers – AT&T, Verizon, and T-Mobile – all shut down their 3G networks by the end of 2022 to use resources to drive broader deployment of 5G. The trio announced plans to sunset these networks well in advance. However, Covid-19 and the resulting supply chain, workforce, and chip shortages hit companies with a trio of unexpected challenges.
The operators kept their deadlines, but several vertical industries, such as automotive, trucking, and consumer electronics, found themselves with less time to take the 3G sunsetting challenge. A flurry of software upgrades to dated devices helped most businesses and their customers survive the sunsetting, but the transition was not smooth.
Related articles:
Details

Published on 20 April 2023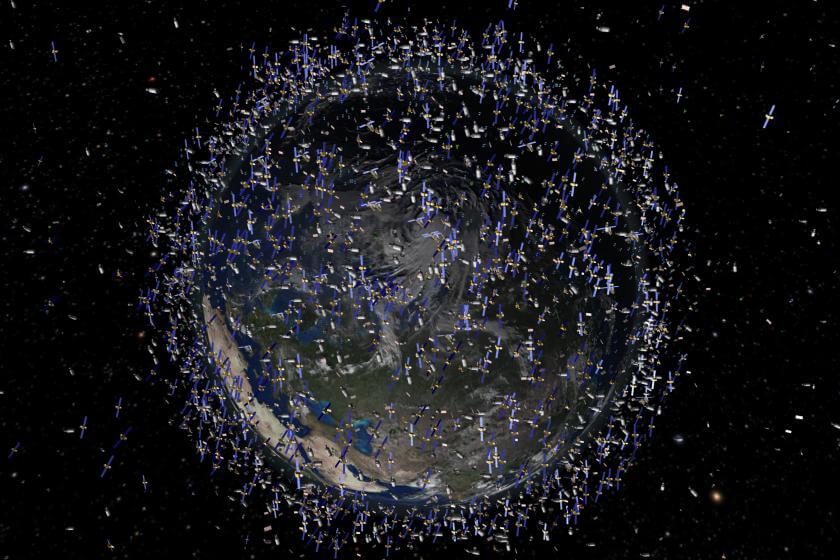 (Source: Science History Images / Alamy Stock Photo)
The move is designed to give rise to Internet access and emerging satellite-to-cellular services for enterprises from SpaceX, OneWeb, Globalstar, Amazon, Iridium, and their wireless operator partners.
Acknowledging that its policies and processes could not keep pace with a burgeoning satellite services sector, the FCC Tuesday launched a new entity dubbed the Space Bureau, designed to meet the needs of the next Space Age.
What is the FCC's new Space Bureau?
The new bureau has been formed by splitting the current International Bureau into two separate cooperative units within the agency. The Space Bureau will focus on policy and licensing matters related to satellite and space-based communications and activities, and the Office of International Affairs (OIA), which will coordinate FCC work with foreign and international regulatory powers.
LEOs at the heart of Space Bureau focus
In recent years, the second space race has already seen the FCC authorize the launch of roughly 10,000 low-earth orbit (LEO) satellites for operators looking to deliver everything from Internet access to an emerging set of satellite-to-cellular offerings that provide connectivity to those off the terrestrial wireless network grid, including S.O.S services that help those with emergencies.
The creation of the Space Bureau is the latest in a series of steps the FCC is taking to realign and expand its resources to meet the needs of a fast-emerging satellite communications sector driven by the broadening use of LEO birds worldwide.
Roughly 4,000 LEOs are currently in orbit, with another estimated 20,000-30,000 awaiting review by the FCC.
"The satellite industry is growing at a record pace, but here on the ground, our regulatory frameworks for licensing have not kept up. We're working to change that. We are moving forward with our plan to prepare for what comes next," said FCC Chairwoman Jessica Rosenworcel. "A new Space Bureau at the FCC will ensure that the agency's resources are appropriately aligned to fulfill its statutory obligations, improve its coordination across the federal government, and support the 21st-century satellite industry."<.p>
The FCC claimed in January that it has acted "to speed up regulatory review processes, increase the size of the FCC's satellite division by 38 percent, create new opportunities for competition in the delivery of satellite broadband services, and modernize spectrum policy to better meet the needs of the next generation Space Age."
What will the Space Bureau do?
Once the reorganization is complete, the Space Bureau will, according to FCC materials:
Lead complex policy analysis and rulemaking.
Authorize satellite and earth station systems used for space-based services.
Streamline regulatory processes to provide maximum flexibility for operators to meet customer needs.
Foster the efficient use of scarce spectrum and orbital resources.
Adopt new rules for deorbiting satellites to address orbital debris risks.
Serve as the FCC's focal point for coordination with other U.S. government agencies on matters of space policy and governance.
Collaborate with the OIA for consultations with other countries, international and multilateral organizations, and foreign government officials that involve satellite and space policy matters.
What is the enterprise IT impact of the new Space Bureau?
For enterprise IT looking skyward for new and more robust communications options, the Space Bureau could provide a growing menu of services faster, backups for cut cables/suspicious network outages on Earth, and greater competition that could contain prices and fuel innovation.
Who are the LEO satellite operators?
The list of current LEO satellite operators includes Elon Musk's SpaceX, which is best known for its Starlink internet services, OneWeb, Globalstar, and Iridium. Amazon has vowed to join the LEO space race under Project Kuiper, which has its first LEO bird launch set for later this year.
What's the difference between LEO and GEO satellites?
LEOs fly closer to the planet — about 350 miles above Earth for Starlink satellites — versus 22 thousand miles above Earth in geostationary (GEO) orbit. LEOs have gained ground in the internet services market, helping in the defense sector (helping Ukraine hold off invading Russian forces), maritime communications, and with agriculture.
From Internet access to satellite-to-cellular services
As operators launch LEOs to build fleets, they have more recently partnered with wireless providers and equipment vendors to offer satellite-to-cellular services for those on Earth.
The activity increase in the sector has seen Apple team with Globalstar, T-Mobile partner with SpaceX, and Iridium connect with Qualcomm to create satellite-to-cellular services. Verizon has paired with Amazon. These services provide a lifeline to traveling and mobile workers when in remote and other rural areas.
Will the FCC's Space Bureau help operators avoid disputes?
The creation of the Space Bureau and planned collaboration with the resulting OIA could provide oversight in cases where disputes arise between satellite operators. The industry has already seen one such high-profile situation when SpaceX claimed that DISH Network's work-in-progress 5G network will interfere with the former's LEOs in the 12 GHz band. Time will tell.
Related articles:
Details

Published on 12 April 2023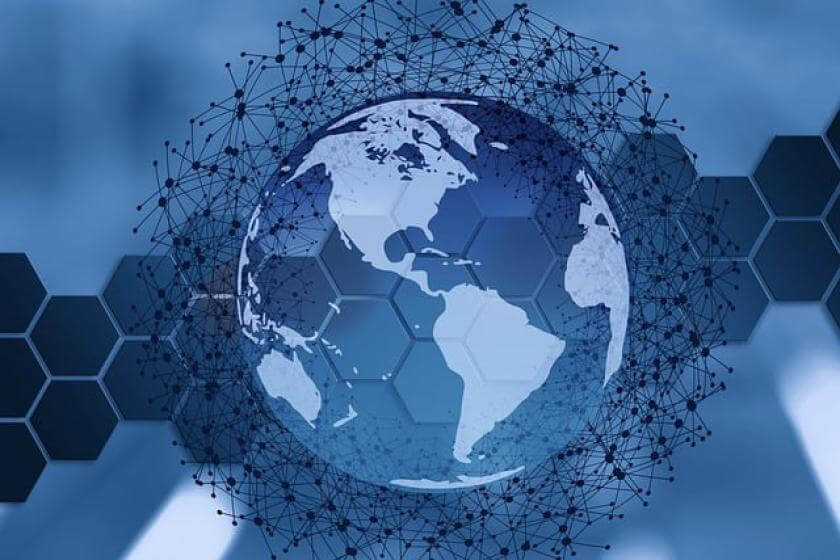 (Source: Pixabay)
T-Mobile/SpaceX and Verizon/Amazon strategic partnerships support, via low-Earth orbit satellites (LEO satellites), connectivity plus cellular messaging and emergency offerings for iPhone and Android users beyond the reach of wireless networks.
Satellite communications providers have forged ahead, launching more than internet services, including packages that let individuals work and access emergency services when off the grid.
The activity increase in the sector has seen Apple team with Globalstar, T-Mobile partner with SpaceX, and Iridium connect with Qualcomm to create satellite-to-cellular services. Verizon has paired with Amazon.
These services provide a lifeline to traveling and mobile workers when in remote and other rural areas.
Leveraging low-Earth orbit satellites (LEOs)
These emerging satellite-to-cellular services employ a growing constellation of low-Earth orbit satellites (LEO) that fly closer to the planet — about 350 miles above Earth for Starlink satellites — versus 22 thousand miles above Earth in geostationary (GEO) orbit. They're owned by SpaceX, OneWeb, and Iridium. Amazon has vowed to join the LEO space race under Project Kuiper, which has its first launch set for later this year.
LEOs have gained ground in the internet services market, helping in the defense sector, maritime communications, and with agriculture.
The satellite-to-cellular services
iPhone 14 users can now connect with emergency services when cellular and Wi-Fi coverage are not available. The service extends beyond the U.S. and Canada to France, Germany, Ireland, and the U.K. as of December.
T-Mobile and partner SpaceX claim that despite LTE and 5G wireless networks, well over half a million square miles of the United States, in addition to vast stretches of ocean, are untouched by cell signals from any service provider. That estimate pales in comparison to other countries and regions of the world.
The Iridium-Qualcomm team is bringing satellite-to-cellular communications to Android smartphones. Snapdragon Satellite service will first be available to devices that have Qualcomm's Snapdragon 8 Gen 2 mobile platform and are powered by the Snapdragon 5G modem. On deck is two-way messaging, with the service due up after midyear.
Startups are also working in this sector. Lynk has been working on two-way SMS capabilities with a list of operators from space. The company has already received FCC approval to launch and run a low-Earth orbit satellite fleet.
Amazon and Verizon's Strategic Partnership for Connectivity
Not to be forgotten, Verizon and partner Amazon outlined in October 2021 a "strategic collaboration" to pair Verizon's terrestrial mobile network with Amazon's planned LEO satellite network. The telco wants planned Amazon LEOs to deliver cellular backhaul solutions to extend Verizon's 4G/LTE and 5G data networks, connecting rural and remote communities in the U.S.
Verizon and Project Kuiper pledge to explore "joint connectivity solutions for domestic and global enterprises across agriculture, energy, manufacturing, education, emergency response, transportation, and other industries," according to their 2021 announcement.
The market opportunity for satellite-to-cellular
These satellite-to-cell services are currently seen as an emerging market that may take years to gain critical mass.
"In its current stage, satellite-to-cell services are available for specialized applications but show upside potential in the years to come, with 2023 and likely 2024 being used to prime consumers' interest," explained ABI Research Inc., a global technology tracking and analysis firm. "In this respect, ABI Research anticipates that the wider Non-Terrestrial Network-Mobile (NTN-Mobile) service segment, which includes the satellite-to-cell segment, will reach 6.8 million connections by 2027."
Issues to consider in satellite-to-cell
Applicability: The SOS capability recently announced as part of all models of the iPhone 14 – the smartphone giant's newest entry – does not yet work with older models. Also of interest, Samsung's newest Galaxy smartphone does not support satellite-to-cellular services.
By contrast, SpaceX and T-Mobile plan to allow most phones on T-Mobile's network to access their satellite-to-cell service. To make this happen, the duo claims it will create a new network, broadcast from Starlink satellites using T-Mobile's mid-band spectrum in the U.S.
Availability. Satellites are expensive to build, and fleets take a long time to assemble. This impacts service launches and availability (coverage). For example, not a single satellite for Project Kuiper has been launched. However, the T-Mobile-SpaceX tandem plans a test by the end of this year.
The first services will be text-based, followed later by voice and data offerings.
The bottom line on low-Earth orbit satellites
Best known in recent years for efforts to close the digital divide with Internet for all initiatives, LEO satellite services have been embraced for providing connectivity for maritime, military, agricultural, and other applications.
What remains to be seen is how quickly the low-Earth orbit satellite's opportunity can expand and gain broad acceptance from businesses, financiers, regulators, and countries around the globe.
Related articles: