Details

Published on 22 November 2022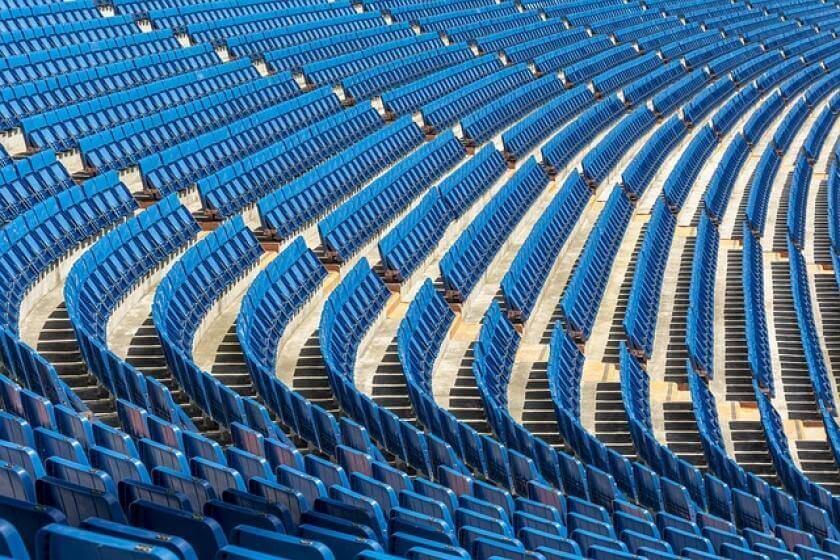 (Source: Pixabay)
Data-driven decisions help operators optimize current and new processes to profile and monetize the fan.
At no other point in history have sports venues embraced advanced infrastructure to feed data on access, transactions, and social media use to analytics engines to help owners personalize the monetization of fans.
In the NFL, for example, the league provides venue owners tools for use with ticketing data, an important step in learning about fan trends. Combine this valuable information with data from transactions at the venues, and owners can build a detailed profile of fans.
Activities and interests that can be tracked on a per-fan basis are far more valuable than those that can only be measured as a large group. The former allows venue owners to pitch individual fans personalized offers – before, during, and after the game - for the life of the fan.
More technology in less time than B2B
Keeping pace with emerging and new technologies in this B2C vertical is arguably much tougher than in the B2B world. That is because sports venues such as those in the NFL have gone from no-frills oblongs to tech-infused mega-complexes in less than a decade. Implementing and upgrading to more advanced technologies, product iterations are often an annual event.
How did we get here?
IT and business leaders in the NFL began with team websites, followed starting a decade ago with first-generation, stadium-wide free Wi-Fi for fans seeking access to the Internet for scores, highlights, and to social media to share their experiences. Many NFL stadiums use Extreme Networks for the Wi-Fi and its analytics offering.
Expanding the stadium infrastructure
With the democratization of smartphones, cellular services from carriers could not keep up, initially, nor could early stadium Wi-Fi networks. Both have since advanced and have been deployed in several NFL stadiums now equipped with Wi-Fi version 6 (which helps with mobile ticketing). Add Distributed Antenna Systems (DAS), which are networks of antennas used to extend public cellular wireless network (such as Verizon 5G) coverage.
It is little surprise that backbone networks and the number of devices and apps they support are growing. For example, the Atlanta Falcons' Mercedes Benz Stadium, completed in 2017, featured a Passive Optical Network (PON) made up of over 4,000 miles of fiber. It supports data transport to and from wireless access points, over 2,500 large IPTVs, security cameras, PoS systems, digital signage, and back-office systems.
Backbone networks and data centers in NFL stadiums are expanding to enable a fast-growing list of applications, including mobile ticketing, facial recognition, contact-less and cashier-less purchasing of concessions, and crowd management/control. Greater computing power is essential to draw crucial analytics from lakes of data.
Streamlining core processes: Concessions
Once an onerous and strictly manual process at NFL venues, a few venues added concession ordering to their smartphone stadium apps to address long lines during events.
Contactless payments
Today, many NFL teams have opted for an app-based, cloud-enabled system from SpotOn that allows attendees to order from anywhere in the stadium without leaving their seats. The POS system offers analytics to customers, which include pro and college sports venue operators, to help vendors with food and beverage planning and management.
The vendor counts the New York Giants, the Denver Broncos, and Philadelphia Eagles among its thirty-seven sports clients. Fans can get the food and drinks they want faster and easier, elevating their satisfaction and increasing the total amount spent per game, according to the vendor.
A checkout-free NFL first: Amazon's Just Walk Out
When a fan visits District Market at the Seattle Seahawks Lumen Field this season, they can opt to insert their credit card at the entry gates or hover their palm over an Amazon One device to enter.
Amazon One is the vendor's palm recognition technology and payment service that consumers can sign up for at kiosks outside the stadium stores or at the company's owned businesses such as Whole Foods supermarkets.
Users visit a kiosk or a point-of-sale station at participating locations to link their palm and payment card to the service. Then, all they must do during the checkout process is hover their hand over a scanner to complete the transaction.
Facial recogniition use expanding
And while facial recognition is widely used in law enforcement, sports venues are deploying the systems for access control first and for concession sales, crowd control, and analytics later this season.
The Cleveland Browns operator chose Wicket Software to provide its facial recognition ticketing system, which the team installed in 2020. It is an opt-in offering whereby fans upload a selfie, and their ticket info to an app before Wicket's computer vision sensors verify their identity as they enter designated gates.
The team plans to expand its use of the Wicket system to handle payments for concessions and age verification for alcohol purchases. What aids the system use is the fact that 90% of fans coming to Browns games come to every game, according to the team. The Atlanta Falcons also use wicket software.
Verizon hopes to sell venues a solution that combines Wicket software with its 5G service to accelerate processes in venues deploying facial recognition for use in core operations such as concession sales.
The bottom line
Technology pioneers take their share of arrows. Those that follow later, however, can often learn from the challenges and victories of early adopters.
Related articles:
Details

Published on 07 November 2022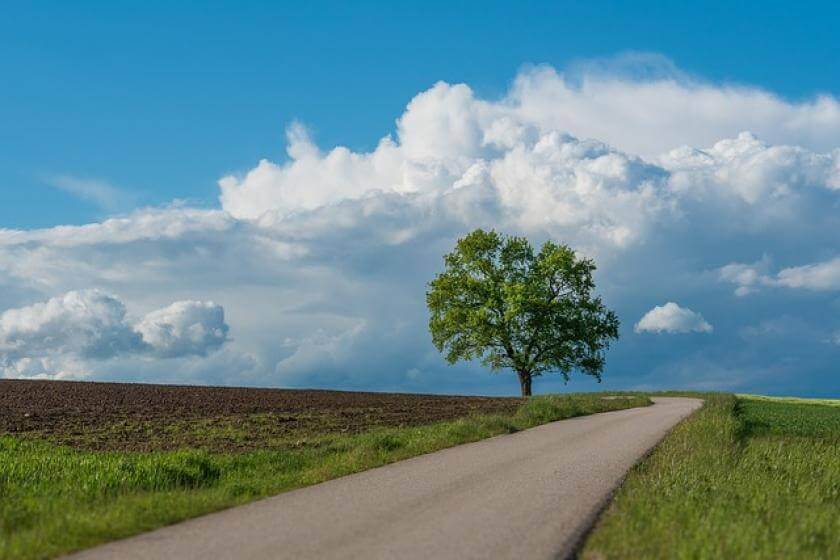 (Source: Panther Media GmbH / Alamy Stock Photo)
Opt-outs by Starry and others, questions of speed, and making business cases have created uncertainty for enterprise network planners looking to reach offices and homes by operators fueled by the Rural Digital Opportunity Fund.
The Rural Digital Opportunity Fund (RDOF), an FCC plan to spend over $20 billion to close the digital divide, drew interest from startups and household-name carriers alike.
The goal, to connect five million unserved homes and businesses with broadband service at a minimum of 25Mbps downstream, remains. But several upstart winners have dropped off the winner's list because of financial problems or the inability to supply high-speed Internet access.
Starry, others withdraw from the RDOF funding program
Top 10 bidder Starry announced on October 20 that it is withdrawing from the RDOF program, under which it had been awarded nearly $270 million in funds to cover 108,506 locations in nine states. Facing financial challenges, the startup fixed wireless access provider also announced a 50% workforce reduction and a hiring freeze.
"At present, we don't have the capital to fund our rapid growth," stated Starry CEO Chet Kanojia, in prepared comments.
Starry is but the latest winner to withdraw. GeoLinks and Cal.net also defaulted on winning RDOF bids. And SpaceX's Starlink funding was withdrawn due to concerns over the ability of Elon Musk's startup satellite operator to supply fast enough services.
Starry was one of the top ten bidders in the RDOF auction. GeoLinks wasn't far behind, winning $234.9 million to cover 128,297 locations across three states, including $149 million for 92,678 locations in California. Cal.net received $29.2 million to cover 44,153 locations in California.
Enterprise IT impact
What do these developments mean for those in underserved and unserved rural areas – and network planners hoping to connect them to corporate networks?
"I'm not certain there's too much IT managers can do when this happens, and it's going to happen more often as longer applications for funding are reviewed," cautioned Jeff Heynen, Vice President of Broadband Access and Home Networking for Dell'Oro Group, a global consulting and market analysis firm.
Operators continue to face challenges in making a business case for delivering broadband service to a limited addressable rural subscriber base. Keeping tabs on their efforts and learning about other broadband programs can help IT managers.
Been there, seen that
Telecom history is full of examples where operators struggled or did not make a solid business case for the deployment of infrastructure services. Among those on the list were early wireless data offerings and telco TV. And fearing stranded investment, operators in the U.S. long limited the deployment of fiber-to-the-home until it became more cost-effective than copper-based technologies.
In rural areas, nearly one-fourth of the population (14.5 million people) lack access to this service. In tribal areas, nearly one-third of the population lacks access, according to the FCC. "Even in areas where broadband is available, approximately 100 million Americans still do not subscribe," which shows broadband is a business case for consumers as well.
Keys to understanding the rural broadband opportunity.
Understanding the RDOF process, akin to spectrum auctions, is incredibly involved and takes an extended period to complete. No program created to award $60 billion in funding to interested carrier applicants can be set up and provide funding quickly.
The same holds true for aspects of the Biden Administration's multi-tiered $1.2 trillion Infrastructure Investment and Jobs Act, which created, among other things, to provide states with hundreds of millions to deliver broadband to their masses.
What happens to the rural areas that RDOF dropouts had planned to serve? When asked this, the FCC said that these areas could be covered by other state and local funding programs. Heynen agreed, noting that funding and subsidies for those in rural areas began with the COVID-19-focused CARES Act in 2020. It was followed by the infrastructure and jobs bill, whose Broadband Equity, Access, and Deployment (BEAD) Program, provides $42.45 billion to expand high-speed internet access by funding planning, infrastructure deployment, and adoption programs in all 50 states and territories.
Residences can also receive help from the Affordable Connectivity Program (ACP), which is a long-term, $14 billion program to help ensure people can afford the internet connections they need for work, school, and more. The ACP program provides wireless internet for low-income households. Participants include Verizon, Frontier Communications, Spectrum, AT&T, and Comcast.
Is timing everything? Given recent developments with the RDOF program, network planners would be well advised to get up to speed on these programs.
"IT managers in rural areas are likely going to have to keep an eye on what type of funding their local operators are waiting on—whether RDOF or BEAD," advised Heynen. "In many cases, it is quite possible these operators have already gotten some funding through the CARES Act to expand fiber availability. But in the end, the money is going to be given out carefully, which means it's going to be a long time before these network expansions are completed."
Related articles:
Details

Published on 12 October 2022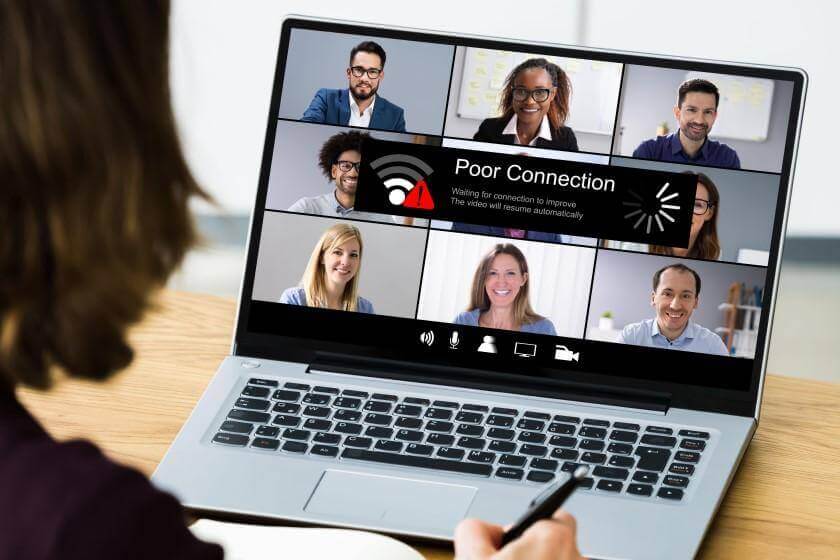 (Source: Panther Media GmbH / Alamy Stock Photo)
Residences can require business-class access services to support greater productivity, broadband bandwidth for collaboration, and robust security to better protect the expanded enterprise network.
Last year, enterprises used a variety of solutions to provide secure remote connectivity to what became a work-from-home (WFH) mode of operation for the entire organization. Today, the WFH mode of work has taken root though workplaces have reopened. Hybrid office/home arrangements are gaining momentum and increasing the workload for IT managers.
Increased bandwidth use, security challenges, and emerging connectivity options have IT managers working to ensure those at home can be more productive, and the enterprise network better defended.
Business or residence?
Many of the problems in this undertaking result from the differences between residential connections and those typically used for business locations. "Residential broadband connections and services are still best-effort with limited SLAs that are nowhere near as airtight as business-class SLAs," according to Jeff Heynen, VP of Broadband Access and Home Networking for Dell'Oro Group, a global research and advisory services firm. "This is a big reason for the price delta between residential and business-class broadband services. IT managers have little control and even less recourse for solving connectivity issues, so that, in and of itself, is a headache."
What's enterprise IT to do about ISPs? IT managers should press each remote worker's ISP to check to see whether the provider offers what Heynen calls a "business-lite" service tier that supplies added security features and increased SLAs. "We have heard of more ISPs offering these types of services and connections as a response to the growth of remote workers."
Knowledge is power: Engage ISPs for security specifics and Internet access options. IT managers should press each remote worker's ISP to supply details about the security of their Internet connection. On the management front, it is essential for IT managers to enforce a common security framework across all employees and their devices, regardless of location or access point. This helps make sure VPN and antivirus software remain current across all devices. Do not forget to implement parameters for gaining access to network resources, such as continually polling devices and requesting identity verification.
Define and protect the perimeter. A bigger concern, though, is security - both device security and data security. When workers were all in an office, the perimeter of security mechanisms and enforcement was within the enterprise. But now the perimeter must be extended to workers' homes, as well as to public Wi-Fi locations. However, the latter should be avoided as they are notoriously insecure, according to Heynen who strongly recommends remote workers steer clear of using VPNs on unsecured public Wi-Fi networks.
VPN Pros and Cons
VPNs do a good job of providing extra levels of security. But in the remote work world, those VPNs can often get overloaded, which affects performance. Further, because of the extra levels of security, VPNs often throttle upstream traffic. "Residential networks—particularly cable—are upstream-constrained by design, so performance can often reach frustrating levels for remote workers," warned Heynen. IT managers also need to ensure VPN and antivirus software remain up to date across all devices.
Planning for Internet access upgrades
The success of an accelerated shift to hybrid working model hinges on the quality of underlying reliable and secure connectivity, according to Cisco's Broadband Index 2022. The vendor surveyed 60,000 workers across 30 markets globally to learn about their home broadband access, quality and usage, economic and societal growth.
The findings: Cisco reported "75% of the people polled believe broadband services must dramatically improve to fully support hybrid work. This is further reflected in 43% of respondents who are planning to upgrade their Internet in the next 12 months."
Access and performance concerns
After many months of working from home, it became clear that Internet connections to residences needed higher than available upload channels as users moved from content consumption to video conferencing and collaborative tools such as Microsoft Teams to accomplish tasks. Long used to connect remote workers to corporate networks and resources, VPNs were not designed with heavy collaboration between distributed locations in mind. As a result, VPNs can stifle collaboration among remote workers.
Enter: Symmetrical Internet Access
The need for symmetrical Internet access – where download and upload links support the same speed - has become an increasingly prominent issue. Fiber-based Internet access providers are quickly rolling out these offerings but cablecos are lagging, which puts timing in question as they try to catch up with DOCSIS 4.0.
Including un- and underserved locations
Further, work from home programs and approaches can be when employees are in un-served and underserved parts of the country, such as rural areas, where broadband may be on the way but is still essentially a pipe dream. The lack of broadband access in these instances limits the level of participation of remote workers in many work efforts.
The broadband breakout powered by the Biden administration's Infrastructure Investment and Jobs Act is supplying billions in funds nationwide for states to build far-reaching high-speed networks. This massive initiative aims to close the Digital Divide and reach areas lacking broadband access, but it is a process that will take time.
The satellite opportunity
For those that cannot wait on the broadband breakout to reach remote WFH locations, Low Earth Orbit (LEO) satellite fleet operators such as SpaceX, ViaSat, and OneWeb supply an Internet access choice. IT managers must first check service availability as many providers' rollouts are still a work in progress.
(Share your experiences with SD-WAN and SASE. Take the survey today, conducted by Omdia researchers.)
Related content: