Details

Published on 17 January 2023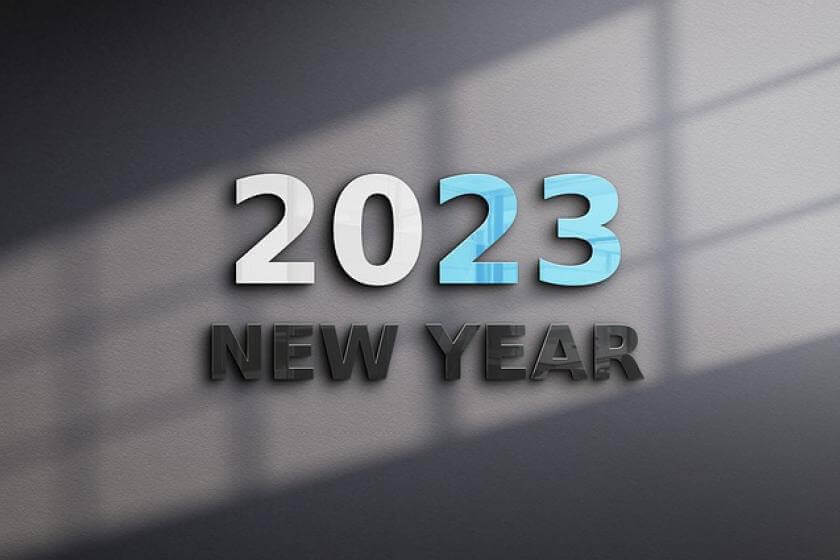 (Source: Pixabay)
Guidance for IT managers facing historic carrier spending, workforce shortages, and struggling operators.
Still recovering from Covid-created supply chain issues, chip shortages, and high transportation costs? There's hope that the ecosystem forming thanks to historic broadband infrastructure spending may provide a savior for the overall telecom industry.
But at the same time, IT decision makers will need to spend more time and scrutinize the financial health and well-being of the service providers they rely on and are considering to avoid missteps that could make 2023 a year of regrets.
To recap, the Infrastructure Investment and Jobs Bill, the FCC's Rural Development Opportunity Fund (RDOF) program, and broadband USDA programs have collectively committed nearly $100 billion in funding for broadband network deployment. The grandiose plan is to cover dense cities to rural regions to close the digital divide over the next several years.
Minimizing risk with carriers
Many carriers who were awarded broadband funding (several startups) have dropped out, with several fighting to survive. This development has elevated the importance of IT leaders tracking their current and potential carrier partners as the telecom industry faces strong economic challenges now and in 2023.
"With the overall economy facing strong headwinds, it becomes really critical to understand the balance sheet status of providers today and pre-funding," cautioned Jeff Heynen, Vice President of Broadband Access and Home Networking at Dell Oro Group, an industry analysis, and research firm. "As an IT manager who has to make decisions regarding providers, you really want to make sure that you are partnered with someone that's been in business for a while and is committed to providing the services you need for your company."
This requires far more than following the money, a saying that covers tracking investments in their current and other service providers, as that can be deceiving, as was proven by upstart fiber carrier Starry, which received $155 million in its March IPO, but was in such financial trouble that it had to pass on $269 million in RDOF funding, has since cut staff by 50%, changed its focus and is struggling to survive as it seeks a buyer.
Picking partners
"Again, there is going to be the usual amount of waste in these programs and, as an IT manager who has to make decisions regarding providers, you want to make sure that you are partnered with someone that's been in business for a while and is committed to providing the services you need for your company," emphasized Heynen.
And while other tech sectors, such as social media, are cutting tens of thousands of jobs and implementing hiring freezes, the opposite is true in the broadband business, where equipment vendors and others are suffering workforce shortages as they prep for what could be the largest national network rollout in U.S. history.
Filling the broadband jobs void
That's as carriers and industry associations are scrambling to create new and expand current training programs for those with or seeking fiber optic cable-related skills. Carriers and equipment vendors -including the duo of AT&T and Corning - have joined in by creating new manufacturing facilities here and abroad to meet surging demand for equipment and cable.
Lumen Technologies recently announced plans to invest $80 million a year to hire and train almost 1,000 new employees to support its fiber expansion plans. The carrier joined AT&T, Charter Communications, and the Communications Workers of America (CWA) union joined President Biden's Talent Pipeline Challenge, designed to help develop a stronger labor force for crucial infrastructure jobs.
The need for skilled staff is such a challenge that the large CWA union plans to bring former broadband technicians back to the fast-expanding industry. The CWA announced it will work with the NTCA, the rural broadband association, to help its members land apprenticeship and OSHA training programs.
Saving the telecom industry
Healthy spending levels for fiber networking and 5G appear and are projected by Dell'Oro Group to avoid a regrettable plunge next year. Cases in point include Dish Network committing to spending billions to build a 5G network and the broadband access market booming as carriers chose optical systems to next-gen their current networks and fuel expansions.
So instead of a chilling gloom and doom forecast for the telecom industry next year, Dell'Oro's three-year global telecom CapEx forecast released earlier this year has growth expected to moderate from 9 percent in 2021 to 3 percent in 2022 before tapering off in 2023 and 2024.
Related articles:
Details

Published on 29 December 2022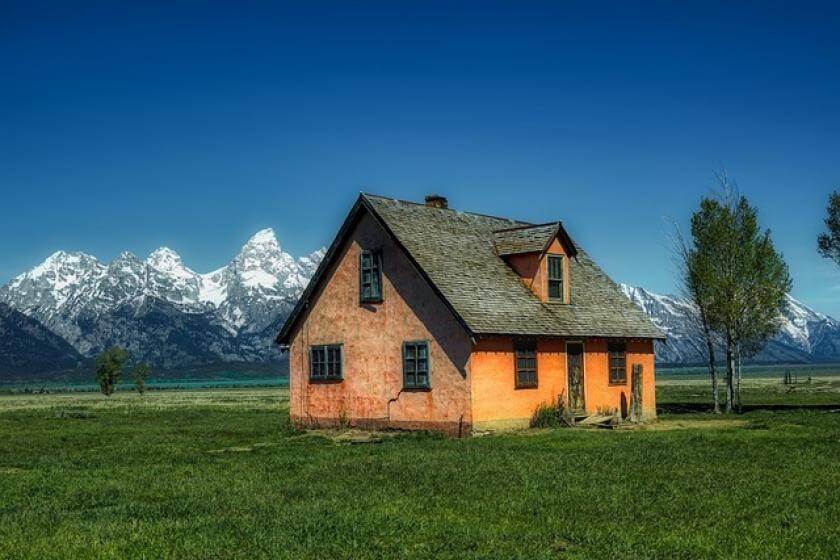 (Source: Pixabay)
Here are the infrastructure bill's process milestones for IT strategists on the road to broadband for all.
(In part one, we explored the highs and lows of the FCC's Rural Digital Opportunity Fund. This installment focuses on the infrastructure bill's BEAD program, looking forward to 2023)
Long promised and having survived partisan opposition in a polarized Congress, work done to enact the $1 trillion Infrastructure Investment and Jobs Act might someday be seen as the easier part of bringing broadband to all in America.
The toughest part began when agencies began creating the processes and products (maps) needed to determine where and how to allocate the Broadband Equity, Access, and Development (BEAD) program's $42.5 billion to begin closing the digital divide once and for all.
Under BEAD, each state will receive a minimum of $100 million in funding.
Enterprise business and IT impact
Why should IT leaders keep track of the infrastructure bill's broadband rollout? The process, maps, and funds are designed to determine how, where and when tens of billions of dollars will be used to serve unserved and underserved locations in the U.S. over the next five years.
These deprived sites, including residences, are expected to use broadband to foster commerce, extend work-from-home and hybrid workforces and connect new locations to corporate networks.
The first challenge for 2023
Before releasing funding, the focus had to shift to replacing old and deceptive broadband maps that counted an entire census block served by broadband if only one resident had broadband.
"The net result was maps that were overly optimistic, lacked location-specific information, and subsequently glossed over gaps in coverage," explained FCC Chairwoman Rosenwarcel. "With these new maps, the FCC has integrated the information from broadband providers with hundreds of location-specific data sources, giving us a far more detailed and accurate picture of fixed broadband availability." Nearly $400 million has been spent on creating the maps.
New maps
In mid-November, the FCC released a pre-production first draft of the more granular new map asking all parties, from consumers to carriers, to check them for accuracy and submit changes ASAP. Changes can be submitted through the map interface.
The second challenge in 2023
The second challenge is the limited amount of time set for this iterative process – with a mid-January deadline – which has been met by concerned governors' lobbying for a two-month extension. The accuracy of the first draft maps has been challenged in some areas. The most accurate versions are crucial to the success of the broadband rollout aspect of the historic bill.
The second challenge to the broadband rollout
Once the maps are updated, as required by the infrastructure bill, the NTIA is expected to issue program rules for $42.5 billion in funds to support broadband deployment. This is the largest single investment the federal government has made in broadband.
Through BEAD, each state will receive a minimum of $100 million. Additional funds will be provided based on the number of locations that are "unserved" (do not have access to reliable service of at least 25 Mbps download and 3 Mbps upload) or "underserved" (do not have dependable 100/20 Mbps service).
What's the plan for 2H 2023?
The NTIA announced before the holidays that it plans to release its funding decisions by the end of June. As the process goes on, they will be based on detailed plans created by states and others seeking assistance.
Initially, the NTIA will release 20% of the funds secured, possibly by yearend, with the remaining 80% contingent on longer and more elaborate plans submitted and approved by the agencies.
The longer-term plans are mandated in part to benefit from evolving broadband maps, which the FCC has said will be updated every six months to account for ongoing updates and progress in broadband rollouts.
The evolution of the maps will be powered by data received from several trusted sources to ensure the integrity of the broadband rollout. Updates will be based on new data provided by ISPs, consumers, states, and local entities.
The broadband-for-all bottom line 2023 and far beyond
Creating new processes, new deliverables, and associated deadlines for a historic undertaking of any type is a Herculean task that almost certainly will include numerous hiccups along the way.
The challenges faced, however, won't derail this infrastructure as delivering broadband to all promises to forever change the way the U.S. functions for consumers and businesses.
While it appears unlikely infrastructure funded by the bill will be built in 2023, understanding this ongoing effort will drive the business and technology advancement efforts of enterprises for years to come.
Related Articles
Details

Published on 06 December 2022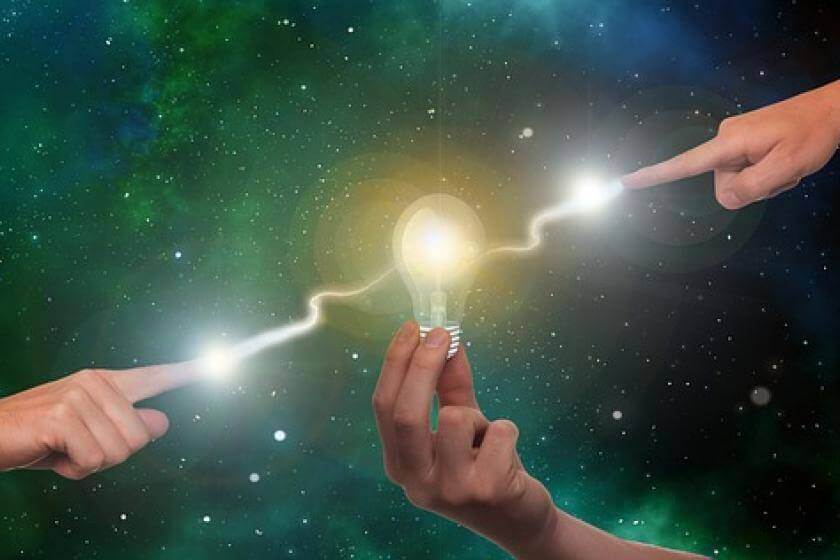 (Source: Pixabay)
The plan is to cut wiring, maintenance, and management costs for in-building and wider area power – an effort that has drawn interest and funding from enterprises, government agencies, and branches of the military.
In an effort expected to drive the creation of IoT networks at home and over kilometers, a group of emerging startups are creating products to beam energy through airwaves to mobile and fixed wireless devices.
The companies hope to redefine power distribution by replacing wires for charging everything from phones to drones, thus providing an alternative to single-use and rechargeable batteries, wiring maintenance, and related time and expenses.
The emerging technology is called wireless power at-a-distance and was initially limited to short distances. However, a recent specification by the FCC has expanded the limit to multiple kilometers, catching the interest of those interested in networking sensors, drones, robots, and cameras, as well as creating microgrids.
Unlike common wireless charging systems found in the home, which require the power-delivering device and power-receiving device to be touching or almost touching, wireless power-at-a-distance (also known as distant or far-field wireless power) delivers power to devices tens of meters away and farther, through the air.
The players
Players in the emerging wireless power at a distance sector include Ossia, Energous, Powercast, Reach, Voltserver, and WiTricity. They believe the technology will eventually transform how power is delivered. With over 200 patents, Ossia plans to license its Cota technology to all interested parties. WiTricity has created an electric vehicle charging focus. Reach has targeted government, commercial and military use cases.
"Power beaming that can scale to high power at great distances – think kilowatts over kilometers – has become viable with advances in adaptive antenna, high power transistor, and software optimization technologies," explained Chris Davlantes, Founder and CEO, of startup Reach. "Wireless power-at-a-distance promises to complement wireless data by fully untethering systems such as IoT sensors, industrial and home robots, drones, and even community-scale microgrids. Like Wi-Fi did for data, RF-based wireless power delivers flexible access to energy, streamlining device deployment and improving device performance across verticals, including manufacturing, government, energy, logistics, and retail." (The company secured a $30 million B round of funding on December 2.)
Purported benefits
Wireless power at a distance proponents envision a series of attainable benefits for their products. They are:
Reduced or eliminated reliance on single-user and rechargeable batteries in the home, facilities, and stores.
The freedom to only place devices where they are needed, including hard-to-reach locations.
Greater flexibility as wireless power beaming doesn't require a line of sight.
Reduced infrastructure expenses (such as cabling and termination devices).
Reduced maintenance and workload for electricians.
Increased flexibility and greater functionality.
Don't interfere!
Wireless power-at-a-distance products are set to use the unlicensed Industrial, Science, and Medical (ISM) band. In the U.S., this includes 14 different radio frequencies. Though the ITU determines the international band designations, individual countries' exact ISM band frequencies may differ. Wireless power products do not require a clear line of sight between the point of origin and destination.
The FCC, which manages product certification under Part 18, defines ISM equipment as equipment or appliances designed to generate and use local RF energy for industrial, scientific, medical, domestic, or similar purposes, excluding applications in the field of telecommunication.
However, there is potential for interference with Wi-Fi systems operating in this band, which may be a concern to be addressed as the heavy use of the unlicensed radio frequency band by many new parties can be problematic.
Power play
The FCC specification referenced above helped expand the wireless power opportunity by expanding the distance. Products can support one or several power levels.
A wireless power system needed to beam milliwatts to meet the needs of low-power IoT devices such as sensors will be possible, as will systems to support commercial drones and other devices that would share gigawatts. From homes to businesses to large geographic areas, wireless power proponents promise to have the bases covered.
Why now?
Although the wireless power movement has been growing and advancing for years, several gating factors have accelerated its emergence.
Among them are the reduced costs of high-frequency transistors needed to deploy large, adaptive antenna arrays in commercial scenarios. Demand for IoT devices is stronger than ever. A growing number of low-power devices are being distributed throughout commercial and residential environments to collect data and provide edge decisions.
Also, research has led to advances in signal processing, algorithm design, low-power communication, and high-frequency RF-DC converters that are required for wireless power-at-a-distance. On the regulation front, the FCC agreed early this year to certify longer-distance wireless power removing a significant barrier to deployment.