Articles
Sample Articles from Bob Wallace.
Read More about Bob.
Why, Where, and When is There a Market for 5G NR RedCap?
Details

Published on 15 March 2023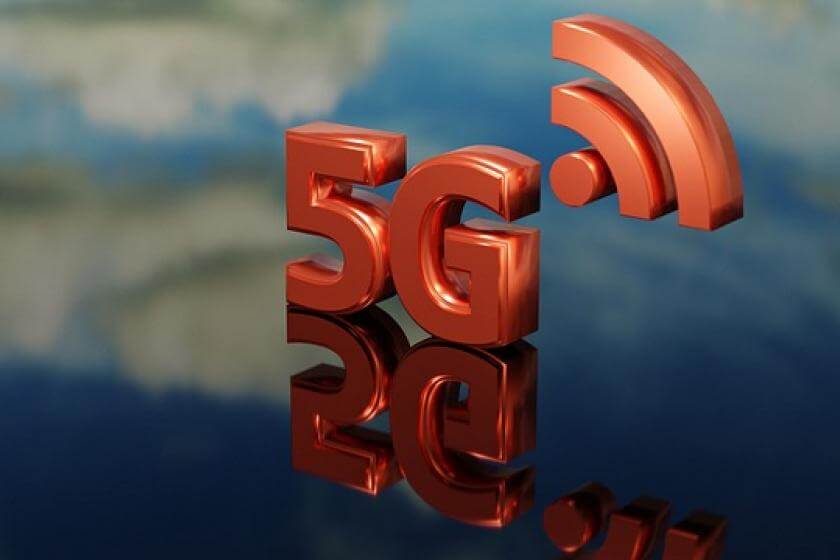 (Source: Pixabay)
Until recently, 5G was focused on super high-speed networks. Now an effort has begun to expand it deep into IoT networks. Here's what IT planners need to know.
Creators see 5G New Radio Reduced Capacity (RedCap) as crucial to the emergence of the fifth generation of wireless telephony that has until recently focused squarely on super-fast data nets.

How? By attracting seas of IoT devices to 5G.
But some technology research and consulting firms see a bigger picture, viewing 5G NR RedCap as a reduced set of features that don't clearly align with the needs of current and projected devices for deployments such as large sensor networks, industrial systems, and wearables.
For enterprise IT managers, the evolution of 5G beyond its early phases is paramount to their business and technology plans. But when it comes to NR RedCap, that evolution may not appear real for many years – and then be overkill for those seeking lower-speed IoT networks such as LPWANs.
What is 5G RedCap?
To date, 5G is known for its super-fast data throughputs, super-low latency, and features for super high-performance wireless networking. But seeking to bring 5G to the IoT masses, the architects created a new tier of reduced capability devices with lower speed, lower power, and limited functions. The planned lower tier of 5G, known as NR RedCap, began last year in Release 17 of the 3GPP worldwide standard.
"[RedCap] is critical for the broad adoption of 5G in IoT," wrote Kiran Mukkavilli, Senior Director of Engineering, Qualcomm Technologies, in a blog post on the chip and module maker's website. "[RedCap] can mean broader applicability, serving use cases in industry and enterprise verticals and consumer applications. NR-Light's capabilities and advantages also make it the ideal 5G technology for future-proofing new designs for mid-tier IoT use cases."
A need for speed?
5G RedCap delivers throughputs of 150 and 50 Mbps in the downlink and uplink, respectively. This is far below 5G's support for gigabits of throughput but still well above the capabilities of current NB-IoT (downlink of 26 Kbps and an uplink of 62 Kbps) and eMTC (Cat-M1) offerings which support a downlink of 58 Kbps and an uplink of 1.1 Mbps).
Creators hope RedCap means broader applicability for 5G and thus drives its emergence forward, in part by serving a broader array of use cases in industry and enterprise verticals and consumer applications.
Vendor materials on 5G RedCap use cases typically include:
Industrial sensors, gauges, and actuators.
Surveillance cameras (a core building block for smart cities and factories).
Wearable devices, including glasses and watches: e-heath measurement and monitoring units.
In its annual Mobility Report, Ericsson sees value in an LTE-NR evolution.
It is worth mentioning that some of the wearable and video surveillance use cases are currently addressed by LTE-based solutions, the vendor wrote. "NR RedCap offers a path for migrating from LTE to NR for these use cases. Such a migration path is important as it can accelerate the spectrum re-farming from LTE to NR a number of years down the road."
Closing the Price Gap?
With low-priced equipment a top priority goal for enterprises considering IoT networks, how can vendors hit the sweet spot needed to supplant current options with 5G RedCap?

Expecting enterprises to use 5G technology in their IoT networks has been a nonstarter because of the high price, leaving these entities to stick with or go with 4G options. But the creation of 5G RedCap, which has been stripped of functionality and technical complexity, could change the game going forward.
"The price gap between the 4G and 5G modules is one of the essential factors—if not the most crucial factor—that will continue to limit 5G adoption in IoT applications," writes Omdia, a global technology research and analysis firm. "The 5G RedCap with reduced complexity will give hardware vendors a viable option to establish a 5G IoT device that can compete with its 4G counterparts in price."
Is timing everything?
Since it's early on, it's difficult to try and put a timeline on the delivery of 5G RedCap-compliant products that carriers and enterprises can use in their networks.
The first 5G RedCap chipset will be commercialized in 2023, and mass production will begin in 2024, according to Techno Systems Research Co., Ltd.
Trying to create a lower complexity 5G New Radio device with the intent of doing for 5G NR what LTE-M and NB-IoT did for LTE is an interesting evolution. "However, with this iteration, and likely for at least a decade to come, it is highly unlikely to have a significant impact on the connectivity technology market landscape," explained Matt Hatton, Founding Partner, Transforma Insights, a market research and analysis firm. "For the next decade, battery-powered cellular IoT will be dominated by NB-IoT and LTE-M."
Related articles:
Wi-Fi Analytics Trends for Enterprise IT
Details

Published on 01 March 2023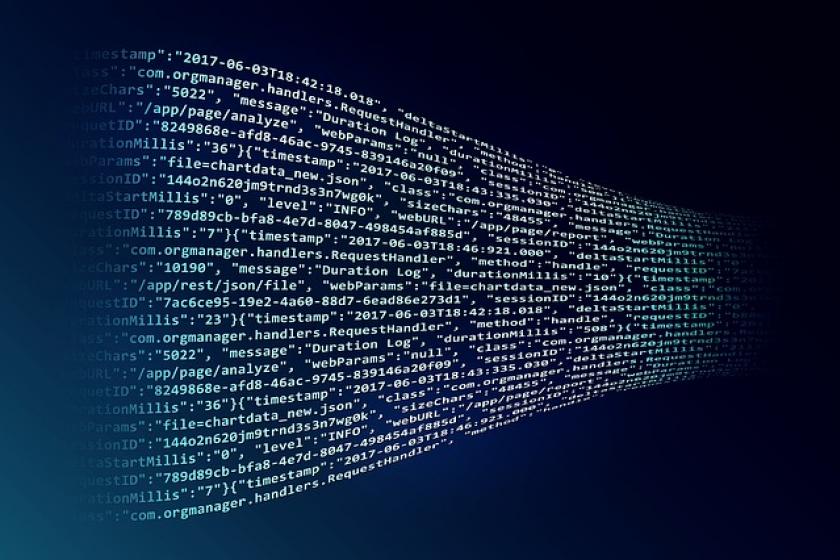 (Source: Pixabay)
Get up to speed with Wi-Fi analytics for enterprises interested in upgrading their networks to newer specs (including Wi-Fi 6 and 6E).
With two Wi-Fi specs approved in the last three years and another coming down the pike, there's no time like the present for IT managers to get up to speed on trends for analytic packages that help techs decide to install, design, manage, and upgrade their wireless networks.
At present, coverage of Wi-Fi analytics has focused on early users in the sports and entertainment verticals as they are among the earliest users, especially in pro football, of the latest and greatest version of Wi-Fi (6 and 6E). They use analytics to analyze data from fans in the stands to power fan marketing programs. Retail is another heavy Wi-Fi vertical user but typically uses "older" versions of Wi-Fi in locations.
Concurrently, midsize and large enterprises are collecting Wi-Fi analytics data from their LANs and feeding them into models designed to improve user experience and network quality, often from networks in far-flung locales. This contrasts with the analytics performed for single-site sports venues that are especially focused on understanding visitor behavior.
The good news is that networking vendors large (Cisco, HP, Juniper, and Extreme Networks, etc.) and smaller (Purple, etc.) offer Wi-Fi analytics packages for enterprise Wireless LAN networks. And yet other vendors seek to provide the tools needed for a third party to integrate and manage what enterprises need.
Core capabilities
Wi-Fi Analytics are becoming critical for IT network management and fall into a growing domain known as AI Operations, or AIOps. Features support: Design, Provisioning, Monitoring, Troubleshooting, and Optimizing. Security is a strong focus that crosses all categories.
Analytics critical to network performance
Wi-Fi analytics are crucial in gauging the congestion of your network, whether it is from an assessment of the user experience, the status of the devices on the network, or an understanding of the amount of traffic each device is generating.
Before deciding to upgrade, it's important to understand traffic patterns and where the problem is occurring, and analytics can certainly help, explained Siân Morgan, Research Director for Dell'Oro Group, a technology market research and analysis firm. "There's no point in covering your building with the latest and greatest Wi-Fi 6E APs and then discovering that the traffic had been hitting a problem at the switch!"
Trending…
As far as prevailing trends that influence Wi-Fi analytics offerings, the first is the increase in Public Cloud WLAN deployments (as opposed to Private Cloud or On-Premises managed WLAN). The second is whether the network is multi-vendor or what is called "full stack," meaning the same vendor is providing the entire network solution.
Key issues in Wi-Fi analytics
Wireless LAN solutions can be split into two categories; those that are public cloud-managed and others that are on-premises or private cloud-managed. Whether the solution is public cloud-managed can determine the WLAN analytics feature sets.
"Some solutions, like Juniper Mist, provide only a public cloud-managed solution. If you want to go with Cisco, their public cloud-managed solution is Meraki, and it doesn't have the same WLAN analytics feature set as their Catalyst line, which is managed on-premises," explained Morgan.
Research says
"Our data shows that last year, about a quarter of the WLAN Access Points deployed were public cloud-managed, and this percentage will rise," explained Morgan. These solutions are growing faster than on-premises or private cloud alternatives. "However, there are good reasons why some enterprises don't want to move to public cloud-managed solutions, often related to data sovereignty issues, so we believe that the penetration of public cloud-managed solutions will plateau at some point.
Dell'Oro data also shows that worldwide, the average price is higher for public cloud-managed solutions than for those deployed on-premises or on a private cloud. "This leads us to believe that enterprises purchasing public cloud-managed solutions are less price sensitive and are paying for a richer feature set."
Single vendor (full stack) vs. multi-vendor Wi-Fi networks
Most of the vendors have solutions that provide richer functionality if the enterprise acquires Wi-Fi, switching, and network services from the same manufacturer. At a minimum, having a centralized dashboard to monitor all the components of the network can be valuable, according to Morgan.
As an example, Cambium recently announced a "ONE Network" framework to provide a single management platform across Wi-Fi, Switching, Fixed Wireless Broadband, and Edge security which allows them to apply common security policy and makes it easier to troubleshoot workflows.
Potential drawbacks to a single-vendor approach
A single-vendor approach is often not feasible for enterprises that have grown through mergers and acquisitions unless these companies are willing to embark on expensive rip-and-replace projects. Also, a single-source strategy can prevent companies from choosing best-of-breed technology or from gaining cost advantages from cheaper equipment in isolated purchase decisions.
The practical advantages of multi-vendor networks provide opportunities for IT network service providers. For instance, NTT Global has developed its own platform to manage multi-vendor IT networks, a platform that produces a wide gamut of network analytics data, from insights into the user experience to assessment of security vulnerabilities.
strong>Related articles:
Wireless Worth Watching in 2023
Details

Published on 22 February 2023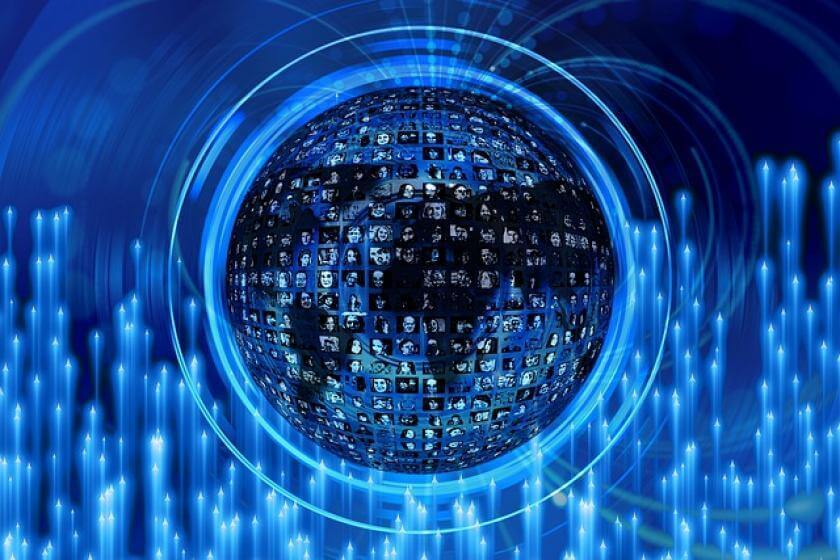 (Source: Pixabay)
Wireless power transfer, Wi-Fi 6 versions, life after 3G network shutdowns, and home networking challenges top the list.
Important challenges and opportunities for wireless technologies will take center stage this year as IT managers look to plan network upgrades, expansions, and new installations.
While 2022 seemed like the year of 5G, several cellular technologies will share the spotlight in the year ahead.
The contenders
One emerging tech to watch in 2023 is Wireless Power-at-a-Distance, which is an expanded form of wireless power transfer (WPT). The tech portends to enable the charging of devices from smartphones to drones by eliminating the need for wiring – or close proximity - by beaming power over special radio frequencies to devices. The advancement here in WPT is the ability to beam the power over distances far beyond a few meters.
Benefits from this form of WPT include savings in wiring, maintenance, and management, and the ability to better power an expanded list of devices, potentially from meters to miles.
"Scalable wireless power beaming will hit the market and promises to bring freedom to a broad range of equipment – from lower wattage IoT devices to higher wattage robotics – making 2023 the first year that high-wattage, industrial-scale wireless power-at-a-distance hits the market in a real, deployable way," said Chris Davlantes, CEO, and founder of Reach.
Wireless on the home front
With the proliferation of devices in consumer homes and a widening array of services offered to residences, upgrades to home networks are a certainty in 2023. Work From Home programs up the bandwidth ante.
"Broadband speeds continue to increase for consumers, but the problem area is wireless within the home," explained Elizabeth Parks, President and CMO of Parks Associates, a research and advisory firm focusing on home networks and services. "[That's why] new network solutions are supporting that and advanced networks that can provide managed services."
Parks also strongly advises IT managers to keep cyberthreats front of mind when thinking WFH approaches. "Data privacy and security are important as well as the strength of the VPN network protection." She warned that businesses will continue to incur costs for added cyber-security protection, which is an area that will see continued growth and change.
Wireless, post-3G network shutdowns
With the disruptive sunsetting of 2G and 3G wireless networks by top operators in the U.S. last year, enterprises in numerous verticals (including transportation) were driven toward interim solutions such as 4G versions of wireless equipment as carriers shifted the older network resources to supercharge 5G rollouts.
Forward-looking business and technology managers can be expected to move their telematics and other core wireless data operations systems to 5G-powered offerings. A vertical industry for IT managers to watch is transportation (especially vehicle fleet monitoring and management) which relies on wireless for numerous core functions such as vehicle and asset tracking.
The far higher bandwidth offered by 4G and 5G allows vehicle fleets to add important capabilities, such as camera systems-based video telematics, to optimize vehicle, driver, and delivery performance.
Wi-Fi 6E, is it for me?
Wi-Fi 6E grabbed headlines in 2022, with the Wi-Fi Alliance claiming to have certified over 660 devices as of November. Expect early implementors to be large, multi-event sports and other entertainment venues, hospitality industry members, and healthcare.
Those that embrace the latest version will have extra heavy traffic (including video) and require its mesh networking capabilities as well as WPA 3 wireless security.
After those specific early users, it's unclear who will follow and when, as Wi-Fi 6E implementations require dense network support with super heavy data and video traffic and the need for advanced features. Expect these pioneers to be revealed in 2023.
Help upgrading to advanced Wi-Fi
But what about enterprises with Wi-Fi 5? IT planners with routers three years or older have been advised to consider moving to Wi-Fi 6.
Before making upgrades, IT architects should consider using any of a variety of Wi-Fi network design and analytics packages. They are offered from the top networking equipment vendors – Cisco, HP, Extreme Networks, and Juniper Networks – and smaller vendors.
"Before deciding to upgrade, it's important to get a handle on traffic patterns and where the problem is occurring, and analytics can help there for sure," emphasized Siân Morgan, Research Director at Dell'Oro Group, Inc., a tech market research, and advisory services firm. "There's no point in covering your building with the latest and greatest Wi-Fi 6E APs and then discovering that the traffic had been hitting a problem at the switch!"
The year ahead will see an increase in the use of the latest version, Wi-Fi 6E, notably in sports venues, to keep pace with soaring use by fans in the stands. But given its maturity and the far larger list of Wi-Fi Certified products, expect upgrades from older versions to focus on Wi-Fi 6.
Related articles:
How Video Telematics Can Help Trucking Industry Overcome Covid, Supply Chain, and Inflation Challenges
Details

Published on 08 February 2023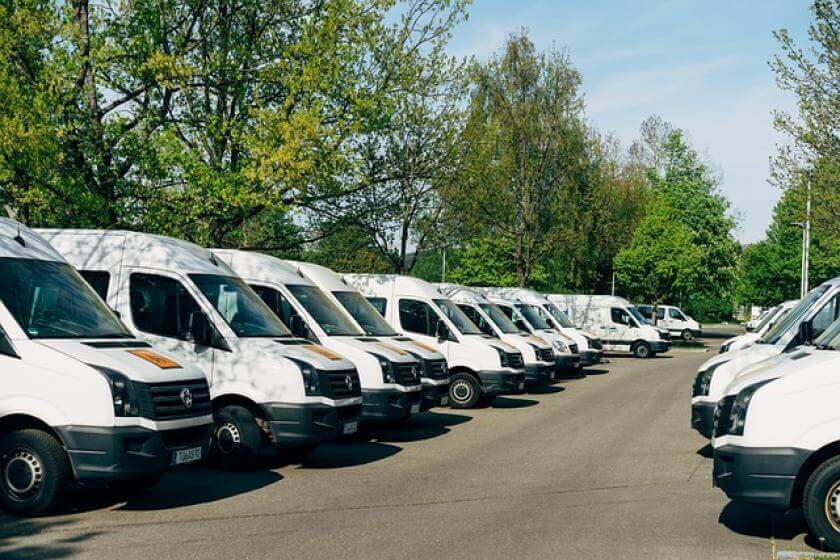 (Source: Pixabay)
Fleet owners keep a close eye on vehicle health, driver performance, and asset tracking with advanced onboard cameras that deliver live-streaming video to managers to power analytics.
Beset with 3G network sunsetting, supply chain disruptions, and spiking fuel prices, truck fleet operating enterprises are looking to video telematics, which uses machine learning and AI, for help entering 2023.
At its core, video telematics is a video camera system or subscription service that comprises linked high-resolution units and sensors to combine video surveillance and vehicle analytics.
The advanced dash cams can be powered by machine vision and AI. They can be trained on the road ahead and/or on the driver to capture live streaming video of the location, road conditions, traffic, and another vehicle or structure in the case of an accident.
The in-cab-facing camera can be disabled or used as a sensor to identify distracted behavior without video recording. Also, the roadway-facing camera can live stream video to provide managers with instant access to what's going on at the job site, backups at the yard, and other daily situations.
The wireless lifeline
The sunsetting of 3G networks in the U.S. this year has driven fleet operators to replace legacy telematics with systems powered by higher performance, tried-and-true offerings for those that use 4G wireless networks. Looking forward, fleet managers will have options that can eventually support superfast and ultra-low latency 5G services.
Business benefits
Video telematics are designed to ensure fleet and driver safety, help safeguard fleets from fraudulent claims, help reduce collisions, and potentially lowers insurance costs.
The goals are to allow fleet managers to see everything that's happening inside, outside, and around their vehicles in real time. Data collected from these advanced systems is used to generate analytics that can ensure driver safety, optimize vehicle operation to reduce costs, and cut downtime for maintenance and accident repairs. Video telematics can also enhance vehicle and asset tracking when used in conjunction with currently installed telematics packages.
But for all the purported benefits of video telematics and their advanced technology-enabled capabilities, what issues stand between them and rapid, widespread adoption by enterprises?
Cost concerns
"The high installation cost is a significant obstacle for the video telematics sector. Because the initial configuration of video telematics, as well as its ongoing maintenance, can be costly," according to a recent research report from Mordor Intelligence. "Furthermore, the cost of fuel may further strain the organization. As a result, the high cost of video telematics may limit the market's growth."
Compliance
The cost of non-compliance with trucking industry regulations can be staggering as vehicles that fail tests are taken out of service until the problems are fixed.
A case in point was the results of Brake Safety Week in late August, during which inspectors in the U.S. placed 4,664 (13.6%) of 34,402 vehicles examined out of service for non-compliance.
Wireless bandwidth
With major U.S. wireless operators phasing out 2G and 3G networks to focus resources on 5G network deployments – American fleet operators have been replacing modems and more in their vehicle telematics systems to keep pace.
Forward-thinking IT managers might want to evaluate options to determine how and when video telematics vendors plan to incorporate support for superfast, lower latency connections than widely used 4G.
"Most of the solutions we have investigated have been based on 3G/4G. It seems 4G LTE also works well for high-end applications so far," explained Rickard Andersson, Principal Analyst at Berg Insight, a market research and analysis firm. "5G has yet to make a notable impact on this market, but it is likely that we will see a transition similar to how 4G has gradually grown at the expense of 3G."
Andersson noted that there are also solutions that can leverage the connectivity of the onboard computer (when video is an add-on to "conventional" fleet telematics).
Trucking under siege
As mentioned above, the trucking industry has not yet recovered from the numerous challenges created by Covid and worsened by situations such as a critical shortage of drivers dating back to 2016. A potential train union strike that could slow rail shipping across the U.S. and beyond.
Enterprises worldwide have faced 11,642 supply chain disruptions worldwide in 2021 alone, nearly double that of 2020, according to Statista. What does the near and longer-term future look like for video telematics?
The road ahead-Market forecast
Despite the ongoing challenges faced by the commercial trucking industry in North America, Berg Insight sees robust growth for video telematics in the region. It estimates that the installed base of active video telematics systems in North America reached 2.9 million units in 2021. Growing at a compound annual growth rate (CAGR) of 16.5 percent, the active installed base is forecasted to reach almost 6.3 million units in North America by 2026.
In Europe, the installed base of active video telematics systems is estimated to have reached over 0.9 million units in 2021, according to Berg. The base in the region is forecasted to grow at a CAGR of 17.9 percent to reach 2.1 million video telematics systems in 2026.
Related articles:
Will the Broadband Ecosystem Save Telecom in 2023?
Details

Published on 17 January 2023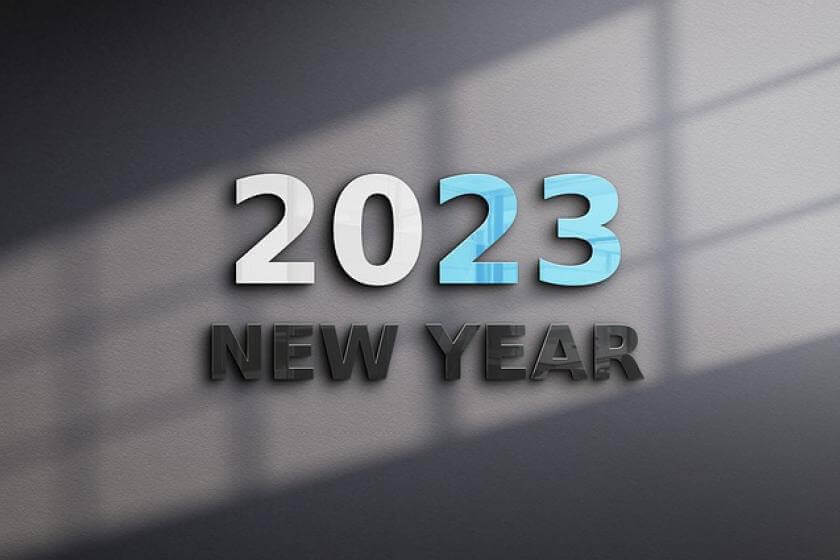 (Source: Pixabay)
Guidance for IT managers facing historic carrier spending, workforce shortages, and struggling operators.
Still recovering from Covid-created supply chain issues, chip shortages, and high transportation costs? There's hope that the ecosystem forming thanks to historic broadband infrastructure spending may provide a savior for the overall telecom industry.
But at the same time, IT decision makers will need to spend more time and scrutinize the financial health and well-being of the service providers they rely on and are considering to avoid missteps that could make 2023 a year of regrets.
To recap, the Infrastructure Investment and Jobs Bill, the FCC's Rural Development Opportunity Fund (RDOF) program, and broadband USDA programs have collectively committed nearly $100 billion in funding for broadband network deployment. The grandiose plan is to cover dense cities to rural regions to close the digital divide over the next several years.
Minimizing risk with carriers
Many carriers who were awarded broadband funding (several startups) have dropped out, with several fighting to survive. This development has elevated the importance of IT leaders tracking their current and potential carrier partners as the telecom industry faces strong economic challenges now and in 2023.
"With the overall economy facing strong headwinds, it becomes really critical to understand the balance sheet status of providers today and pre-funding," cautioned Jeff Heynen, Vice President of Broadband Access and Home Networking at Dell Oro Group, an industry analysis, and research firm. "As an IT manager who has to make decisions regarding providers, you really want to make sure that you are partnered with someone that's been in business for a while and is committed to providing the services you need for your company."
This requires far more than following the money, a saying that covers tracking investments in their current and other service providers, as that can be deceiving, as was proven by upstart fiber carrier Starry, which received $155 million in its March IPO, but was in such financial trouble that it had to pass on $269 million in RDOF funding, has since cut staff by 50%, changed its focus and is struggling to survive as it seeks a buyer.
Picking partners
"Again, there is going to be the usual amount of waste in these programs and, as an IT manager who has to make decisions regarding providers, you want to make sure that you are partnered with someone that's been in business for a while and is committed to providing the services you need for your company," emphasized Heynen.
And while other tech sectors, such as social media, are cutting tens of thousands of jobs and implementing hiring freezes, the opposite is true in the broadband business, where equipment vendors and others are suffering workforce shortages as they prep for what could be the largest national network rollout in U.S. history.
Filling the broadband jobs void
That's as carriers and industry associations are scrambling to create new and expand current training programs for those with or seeking fiber optic cable-related skills. Carriers and equipment vendors -including the duo of AT&T and Corning - have joined in by creating new manufacturing facilities here and abroad to meet surging demand for equipment and cable.
Lumen Technologies recently announced plans to invest $80 million a year to hire and train almost 1,000 new employees to support its fiber expansion plans. The carrier joined AT&T, Charter Communications, and the Communications Workers of America (CWA) union joined President Biden's Talent Pipeline Challenge, designed to help develop a stronger labor force for crucial infrastructure jobs.
The need for skilled staff is such a challenge that the large CWA union plans to bring former broadband technicians back to the fast-expanding industry. The CWA announced it will work with the NTCA, the rural broadband association, to help its members land apprenticeship and OSHA training programs.
Saving the telecom industry
Healthy spending levels for fiber networking and 5G appear and are projected by Dell'Oro Group to avoid a regrettable plunge next year. Cases in point include Dish Network committing to spending billions to build a 5G network and the broadband access market booming as carriers chose optical systems to next-gen their current networks and fuel expansions.
So instead of a chilling gloom and doom forecast for the telecom industry next year, Dell'Oro's three-year global telecom CapEx forecast released earlier this year has growth expected to moderate from 9 percent in 2021 to 3 percent in 2022 before tapering off in 2023 and 2024.
Related articles:
What to Expect When You're Expecting Broadband – Part 2
Details

Published on 29 December 2022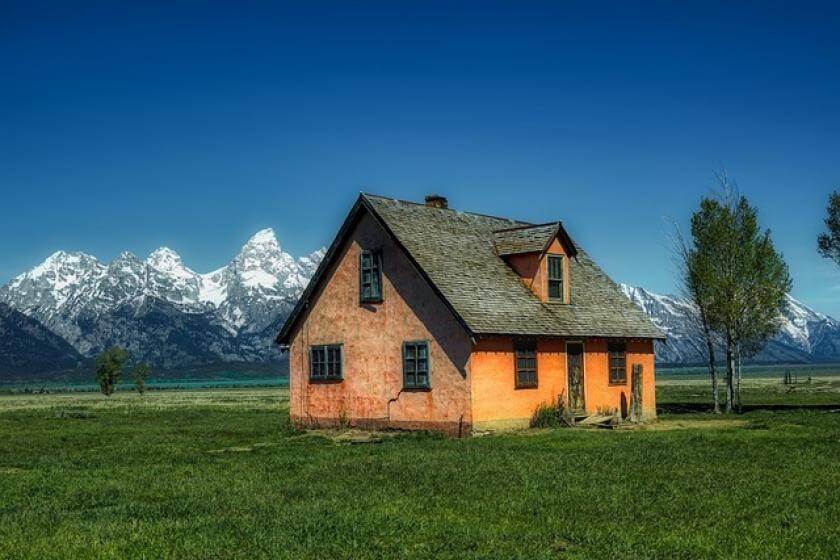 (Source: Pixabay)
Here are the infrastructure bill's process milestones for IT strategists on the road to broadband for all.
(In part one, we explored the highs and lows of the FCC's Rural Digital Opportunity Fund. This installment focuses on the infrastructure bill's BEAD program, looking forward to 2023)
Long promised and having survived partisan opposition in a polarized Congress, work done to enact the $1 trillion Infrastructure Investment and Jobs Act might someday be seen as the easier part of bringing broadband to all in America.
The toughest part began when agencies began creating the processes and products (maps) needed to determine where and how to allocate the Broadband Equity, Access, and Development (BEAD) program's $42.5 billion to begin closing the digital divide once and for all.
Under BEAD, each state will receive a minimum of $100 million in funding.
Enterprise business and IT impact
Why should IT leaders keep track of the infrastructure bill's broadband rollout? The process, maps, and funds are designed to determine how, where and when tens of billions of dollars will be used to serve unserved and underserved locations in the U.S. over the next five years.
These deprived sites, including residences, are expected to use broadband to foster commerce, extend work-from-home and hybrid workforces and connect new locations to corporate networks.
The first challenge for 2023
Before releasing funding, the focus had to shift to replacing old and deceptive broadband maps that counted an entire census block served by broadband if only one resident had broadband.
"The net result was maps that were overly optimistic, lacked location-specific information, and subsequently glossed over gaps in coverage," explained FCC Chairwoman Rosenwarcel. "With these new maps, the FCC has integrated the information from broadband providers with hundreds of location-specific data sources, giving us a far more detailed and accurate picture of fixed broadband availability." Nearly $400 million has been spent on creating the maps.
New maps
In mid-November, the FCC released a pre-production first draft of the more granular new map asking all parties, from consumers to carriers, to check them for accuracy and submit changes ASAP. Changes can be submitted through the map interface.
The second challenge in 2023
The second challenge is the limited amount of time set for this iterative process – with a mid-January deadline – which has been met by concerned governors' lobbying for a two-month extension. The accuracy of the first draft maps has been challenged in some areas. The most accurate versions are crucial to the success of the broadband rollout aspect of the historic bill.
The second challenge to the broadband rollout
Once the maps are updated, as required by the infrastructure bill, the NTIA is expected to issue program rules for $42.5 billion in funds to support broadband deployment. This is the largest single investment the federal government has made in broadband.
Through BEAD, each state will receive a minimum of $100 million. Additional funds will be provided based on the number of locations that are "unserved" (do not have access to reliable service of at least 25 Mbps download and 3 Mbps upload) or "underserved" (do not have dependable 100/20 Mbps service).
What's the plan for 2H 2023?
The NTIA announced before the holidays that it plans to release its funding decisions by the end of June. As the process goes on, they will be based on detailed plans created by states and others seeking assistance.
Initially, the NTIA will release 20% of the funds secured, possibly by yearend, with the remaining 80% contingent on longer and more elaborate plans submitted and approved by the agencies.
The longer-term plans are mandated in part to benefit from evolving broadband maps, which the FCC has said will be updated every six months to account for ongoing updates and progress in broadband rollouts.
The evolution of the maps will be powered by data received from several trusted sources to ensure the integrity of the broadband rollout. Updates will be based on new data provided by ISPs, consumers, states, and local entities.
The broadband-for-all bottom line 2023 and far beyond
Creating new processes, new deliverables, and associated deadlines for a historic undertaking of any type is a Herculean task that almost certainly will include numerous hiccups along the way.
The challenges faced, however, won't derail this infrastructure as delivering broadband to all promises to forever change the way the U.S. functions for consumers and businesses.
While it appears unlikely infrastructure funded by the bill will be built in 2023, understanding this ongoing effort will drive the business and technology advancement efforts of enterprises for years to come.
Related Articles