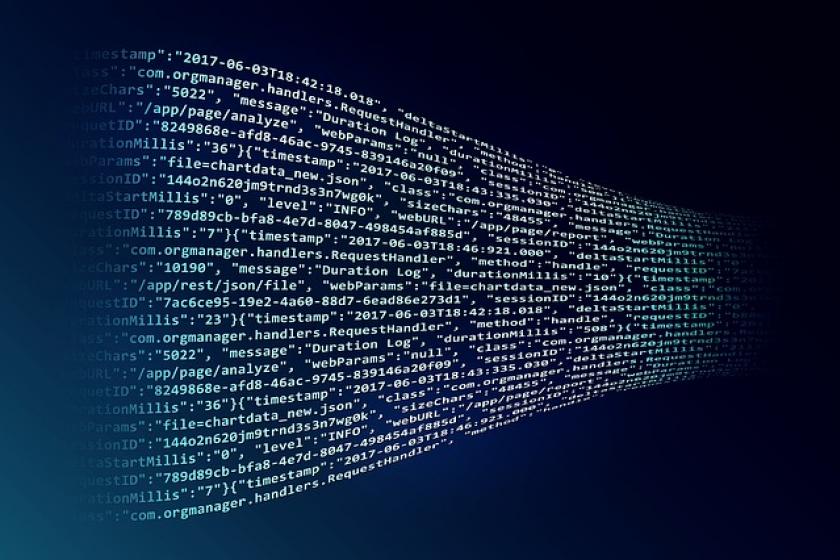 Details

Published on 01 March 2023
(Source: Pixabay)
Get up to speed with Wi-Fi analytics for enterprises interested in upgrading their networks to newer specs (including Wi-Fi 6 and 6E).
With two Wi-Fi specs approved in the last three years and another coming down the pike, there's no time like the present for IT managers to get up to speed on trends for analytic packages that help techs decide to install, design, manage, and upgrade their wireless networks.
At present, coverage of Wi-Fi analytics has focused on early users in the sports and entertainment verticals as they are among the earliest users, especially in pro football, of the latest and greatest version of Wi-Fi (6 and 6E). They use analytics to analyze data from fans in the stands to power fan marketing programs. Retail is another heavy Wi-Fi vertical user but typically uses "older" versions of Wi-Fi in locations.
Concurrently, midsize and large enterprises are collecting Wi-Fi analytics data from their LANs and feeding them into models designed to improve user experience and network quality, often from networks in far-flung locales. This contrasts with the analytics performed for single-site sports venues that are especially focused on understanding visitor behavior.
The good news is that networking vendors large (Cisco, HP, Juniper, and Extreme Networks, etc.) and smaller (Purple, etc.) offer Wi-Fi analytics packages for enterprise Wireless LAN networks. And yet other vendors seek to provide the tools needed for a third party to integrate and manage what enterprises need.
Core capabilities
Wi-Fi Analytics are becoming critical for IT network management and fall into a growing domain known as AI Operations, or AIOps. Features support: Design, Provisioning, Monitoring, Troubleshooting, and Optimizing. Security is a strong focus that crosses all categories.
Analytics critical to network performance
Wi-Fi analytics are crucial in gauging the congestion of your network, whether it is from an assessment of the user experience, the status of the devices on the network, or an understanding of the amount of traffic each device is generating.
Before deciding to upgrade, it's important to understand traffic patterns and where the problem is occurring, and analytics can certainly help, explained Siân Morgan, Research Director for Dell'Oro Group, a technology market research and analysis firm. "There's no point in covering your building with the latest and greatest Wi-Fi 6E APs and then discovering that the traffic had been hitting a problem at the switch!"
Trending…
As far as prevailing trends that influence Wi-Fi analytics offerings, the first is the increase in Public Cloud WLAN deployments (as opposed to Private Cloud or On-Premises managed WLAN). The second is whether the network is multi-vendor or what is called "full stack," meaning the same vendor is providing the entire network solution.
Key issues in Wi-Fi analytics
Wireless LAN solutions can be split into two categories; those that are public cloud-managed and others that are on-premises or private cloud-managed. Whether the solution is public cloud-managed can determine the WLAN analytics feature sets.
"Some solutions, like Juniper Mist, provide only a public cloud-managed solution. If you want to go with Cisco, their public cloud-managed solution is Meraki, and it doesn't have the same WLAN analytics feature set as their Catalyst line, which is managed on-premises," explained Morgan.
Research says
"Our data shows that last year, about a quarter of the WLAN Access Points deployed were public cloud-managed, and this percentage will rise," explained Morgan. These solutions are growing faster than on-premises or private cloud alternatives. "However, there are good reasons why some enterprises don't want to move to public cloud-managed solutions, often related to data sovereignty issues, so we believe that the penetration of public cloud-managed solutions will plateau at some point.
Dell'Oro data also shows that worldwide, the average price is higher for public cloud-managed solutions than for those deployed on-premises or on a private cloud. "This leads us to believe that enterprises purchasing public cloud-managed solutions are less price sensitive and are paying for a richer feature set."
Single vendor (full stack) vs. multi-vendor Wi-Fi networks
Most of the vendors have solutions that provide richer functionality if the enterprise acquires Wi-Fi, switching, and network services from the same manufacturer. At a minimum, having a centralized dashboard to monitor all the components of the network can be valuable, according to Morgan.
As an example, Cambium recently announced a "ONE Network" framework to provide a single management platform across Wi-Fi, Switching, Fixed Wireless Broadband, and Edge security which allows them to apply common security policy and makes it easier to troubleshoot workflows.
Potential drawbacks to a single-vendor approach
A single-vendor approach is often not feasible for enterprises that have grown through mergers and acquisitions unless these companies are willing to embark on expensive rip-and-replace projects. Also, a single-source strategy can prevent companies from choosing best-of-breed technology or from gaining cost advantages from cheaper equipment in isolated purchase decisions.
The practical advantages of multi-vendor networks provide opportunities for IT network service providers. For instance, NTT Global has developed its own platform to manage multi-vendor IT networks, a platform that produces a wide gamut of network analytics data, from insights into the user experience to assessment of security vulnerabilities.
strong>Related articles: