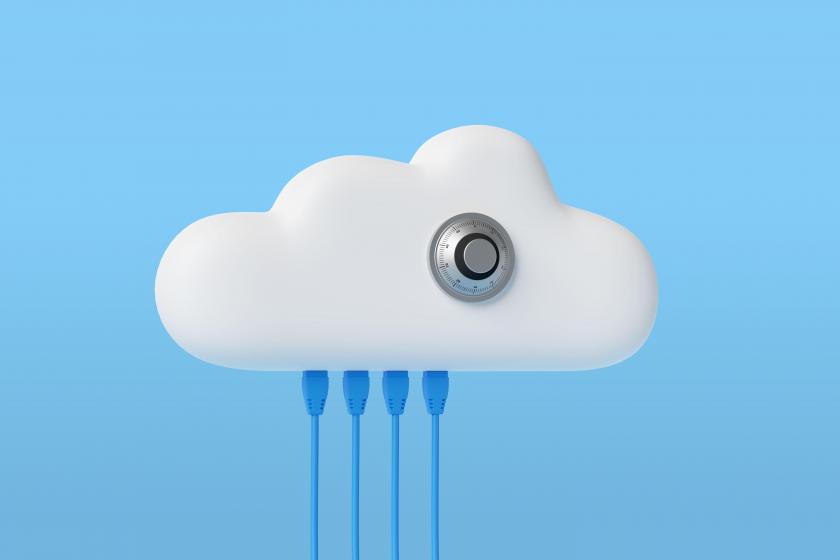 Details

Published on 14 August 2023
(Credit: Juan Roballo / Alamy Stock Photo)
A Dell'Oro Group forecast report finds great and growing interest in single-vendor SASE over multi-vendor solutions.
Single-vendor SASE solutions are expected to grow twice as fast as multi-vendor approaches, according to a recent forecast report by Dell'Oro Group, a global infrastructure research firm.
The report results signify that more enterprises are opting for one company – as opposed to many - to deliver and support advanced security systems. Dell'Oro names 11 vendors capable of delivering single-vendor SASE solutions.
Secure Access Service Edge (SASE) is an enterprise networking technology category introduced by Gartner in 2019. It converges the functions of network and security solutions into a unified, global cloud-native service. SASE allows an architectural transformation of enterprise networking and security. That, in turn, lets IT provide an agile and adaptable service to its users. It combines WAN edge services with Secure Service Edge tools and services to securely connect remote users and sites to data, cloud services, and the enterprise.
"Since we started tracking the SASE market in 2019, multi-vendor solutions have represented most of the market compared to single-vendor. However, in 2023 we anticipate that single-vendor SASE will become most of the market," said Mauricio Sanchez, Senior Director, Enterprise Security and Networking at Dell'Oro Group. "As single-vendor SASE solution maturity increases, so has the comfort of purchasing it all from a single vendor. The pressure to go after best-of-breed from multiple vendors is slowly diminishing," added Sanchez.
Benefits of a single vendor SASE solution
There are multiple benefits to the single-vendor approach. They include:
No finger-pointing between vendors: When problems arise, single-vendor SASE eliminates the possibility of the painful and time-consuming finger-pointing that sometimes occurs between vendors in multi-vendor SASE.
Improved IT team productivity and effectiveness: SASE requires five major components spanning networking and security to work together, and in single-vendor SASE, they are all provided by the same vendor as a tightly integrated and validated technology stack.
Clearer SLAs (service level agreements): Regarding uptime or performance, SLAs associated with single-vendor SASE are not muddled by the complexities of dealing with multi-vendor SLAs in multi-vendor SASE.
(Hopefully) better pricing: One would expect to get better pricing from a single vendor than (best-of-breed) multi-vendor. However, this may not always be the case.
Disadvantages of a multi-vendor SASE solution
Enterprises often find problems when dealing with multiple vendors in any part of the market or with any technology. The same is true for SASE. Some of the common disadvantages include:
Risk of vendor finger-pointing when things go south.
Reduced IT effectiveness because of having to manage components across multiple vendors.
Cloudier SLAs because they are dealing with two vendors.
Likely higher cost
Perhaps more interesting is why enterprises go multi-vendor, Sanchez said. "There is an argument for best-of-breed. Some enterprises may find that they can only address their security and networking requirements using multiple vendors."
Right here, right now. The 11 single-vendor SASE providers
The Dell'Oro forecast report identifies 11 vendors that can deliver complete SASE systems. They include:
Aruba Networks
Aryaka
Cato Networks
Check Point Software
Cisco
Forcepoint
Fortinet
Juniper Networks
Palo Alto Networks
Versa Networks
VMware
The SASE market forecast
Single-vendor SASE cumulative market is projected to reach $34 B between 2022 and 2027, according to the Dell'Oro forecast report, while multi-vendor SASE solutions will continue to occupy a significant part of the market, with an expected enterprise spend of $29 B between 2022 and 2027. The combined SASE market is anticipated to grow at a five-year compound annual growth rate (CAGR) of over 30 percent between 2022 and 2027.
The report's many projections should help IT leaders with the SASE selection process, which can be challenging. Knowing the basics of the security solution, combined with market intelligence, should help teams ask the right questions in discussions with potential vendor suitors.
Over the years, the Dell'Oro Group, like others, segmented its coverage of the SASE solutions market by technology (SSE versus SD-WAN) and implementation (unified versus disaggregated). It further segments SSE across Secure Web Gateway (SWG), Cloud Access Security Broker (CASB), Zero-Trust Network Access (ZTNA), and Firewall-as-a-Service (FWaaS) technologies.
A final word on SASE implementation
Since it is a security architecture made up of six distinct elements, enterprises looking to start implementing SASE might choose a single-vendor system for speedier results. "In the vast preponderance of cases, dealing with a single vendor is going to see a faster pilot, purchase, and deployment cycle," added Sanchez.
Related articles: