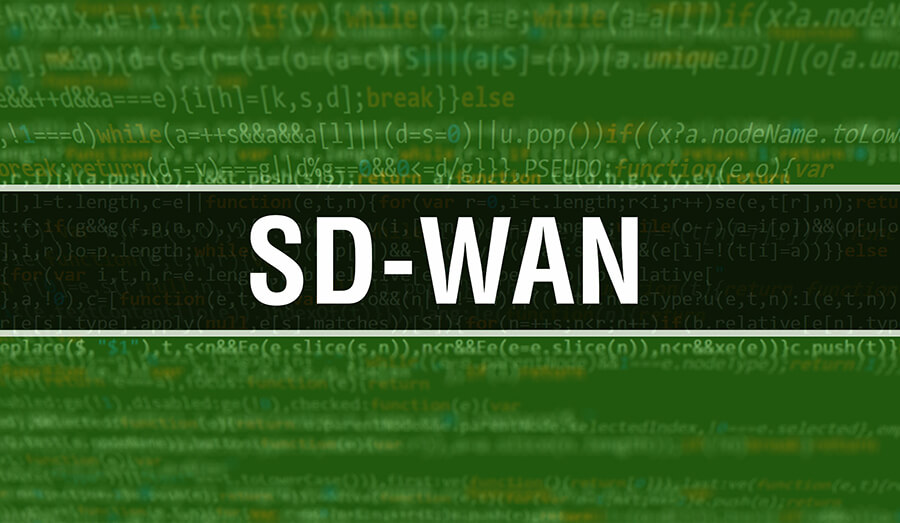 Details

Published on 30 October 2023
(Credit: Borka Kiss / Alamy Stock Photo)
While SD-WAN offers many advantages over MPLS, the choice between them should be based on the specific needs and context of the enterprise. Here are some points to consider when making the choice.
When designing a network to connect central and far-flung offices, IT leaders are presented with two core choices. One is a Software-Defined Wide-Area Network (SD-WAN) overlay, and the other is Multiprotocol Label Switching (MPLS) technology with routers.
To understand which option better meets your network needs today and tomorrow, it's crucial you understand the key difference between the solutions. SD-WANs are service-provider agnostic. In contrast, MPLS requires enterprises to use the same service provider at all locations.
A Quick Look at Both Technologies
SD-WAN uses a software-defined approach as an overlay to connect multiple LANs (Local Area Networks). SD-WAN does not require special routers. The tech sends data via internet links for optimal performance. SD-WAN offers application-aware routing to direct data across the network foundation.
In contrast, MPLS routes network traffic using a label-switched path approach. An MPLS network increases the speed and control of data across pre-set network routes using specialized hardware routers.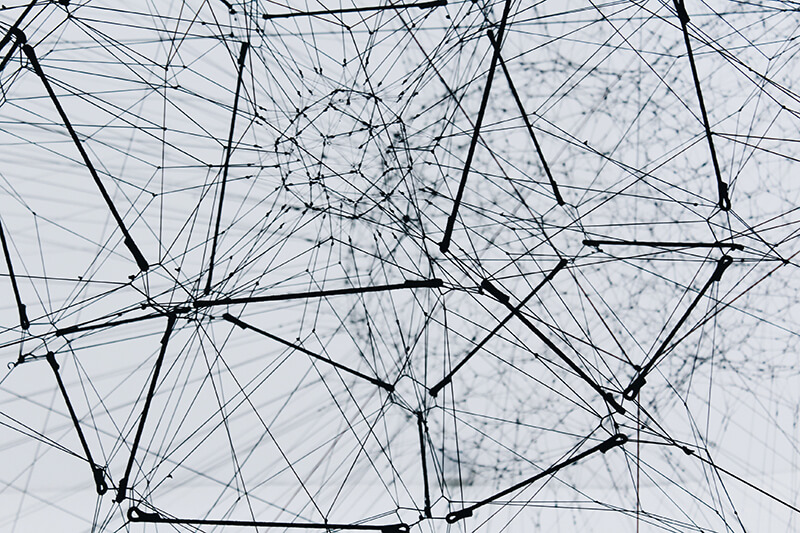 The Difference Between SD-WAN and MPLS
When evaluating network offerings, you need to fully understand the difference between SD-WAN and MPLS in ten core areas, as their strengths and weaknesses are important.
Tried-and-true MPLS technology has been used by enterprises for decades to establish and operate wide-area networks. However, with the ascendancy of the cloud, SD-WANs present an alternative that promises benefits in cost of use and flexibility.
In today's burgeoning network technology industry, SD-WAN and longer-established MPLS are vying for the tech and business minds of WAN architects across corporate America.
Pros of SD-WAN vs. MPLS
SD-WAN and MPLS are both used to connect and manage multiple sites or locations over a WAN. While MPLS has been around for a long time and is a proven technology, SD-WAN has gained popularity in recent years due to several advantages. Here are some reasons why some enterprises consider SD-WAN to be better than MPLS in the battle of SD-WAN vs. MPLS:
1. SD-WAN vs. MPLS: Architecture
Unlike MPLS, SD-WAN is a software-based technology that uses the public Internet to connect remote networks. As a result, SD-WAN is typically less expensive than MPLS and is also easier to set up and manage.
2. SD-WAN vs. MPLS: Performance
The former approach is highly flexible in terms of bandwidth by combining multiple connections and employing software to identify and use the fastest option. MPLS bandwidth, however, depends on the initial configuration. It includes a ceiling on how much capacity can be provisioned over any MPLS link at any instance.
3. SD-WAN vs. MPLS: Connectivity
SD-WAN and MPLS offer different approaches to WAN connectivity. SD-WAN provides carrier-independent connectivity. This provides improved bandwidth availability and WAN redundancy in the event of a network outage. MPLS offers dedicated links suitable for private applications. MPLS keeps customer traffic separate.
4. SD-WAN vs. MPLS: Protocols
How is MPLS different from other protocols? Unlike other network protocols that route traffic based on source and destination address, MPLS routes traffic based on predetermined "labels." Businesses use MPLS to connect remote branch offices that require access to data or applications that reside in the organization's data center or company headquarters.
5. SD-WAN vs. MPLS: Provisioning.
MPLS connections are managed by the telecom provider, which helps to reduce the need for internal teams to manage the solution. However, there is usually a need for in-house staff to handle routing updates and perform maintenance.
SD-WAN solutions can be configured centrally using a cloud-based central management console. Zero-touch provisioning (ZTP) facilitates the use of pre-defined templates to make rollouts and upgrades easy. ZTP is said to reduce human error and enable quick policy rollouts.
6. SD-WAN vs. MPLS: Reliability
However, once an MPLS network is deployed, it delivers guaranteed performance for real-time traffic. SD-WAN can route traffic along the most efficient path, but once those IP packets hit the open Internet, there are no performance guarantees.
7. SD-WAN vs. MPLS: Management and administration
With MPLS, policy changes are performed on a per-router basis by the service provider. Since SD-WAN is network provider agnostic, policy changes can be done at a central location and pushed out to all sites simultaneously. With MPLS, adding nodes must be carried out by the same router provider.
8. SD-WAN vs. MPLS: Costs-advantage
SD-WAN holds the advantage here as the technology can use any mix of services and any equipment. By contrast, MPLS requires the time-consuming setup of dedicated routers and circuits that must be provisioned. All this takes time to set up. In contrast, an SD-WAN can be up and running in under three months.
9. SD-WAN vs. MPLS: Scalability
It's asserted that an SD-WAN can add sites without buying and installing routers since it uses the public Internet and a variety of transport services. As a result, sites such as branch offices can be added to a corporate network quicker than with an MPLS approach, which uses fixed circuits. SD-WAN is carrier agnostic, while MPLS is used with a single carrier's network.
10. SD-WAN vs. MPLS: Security.
Since MPLS uses provisioned tunnels in a single carrier's network, it keeps customers' traffic separate. That's because SD-WAN typically sends traffic over the public Internet. There are products that can help you ensure safety in an SD-WAN. MPLS traffic is not typically encrypted. It's recommended that your SD-WAN use a security overlay and encrypt traffic during transmission.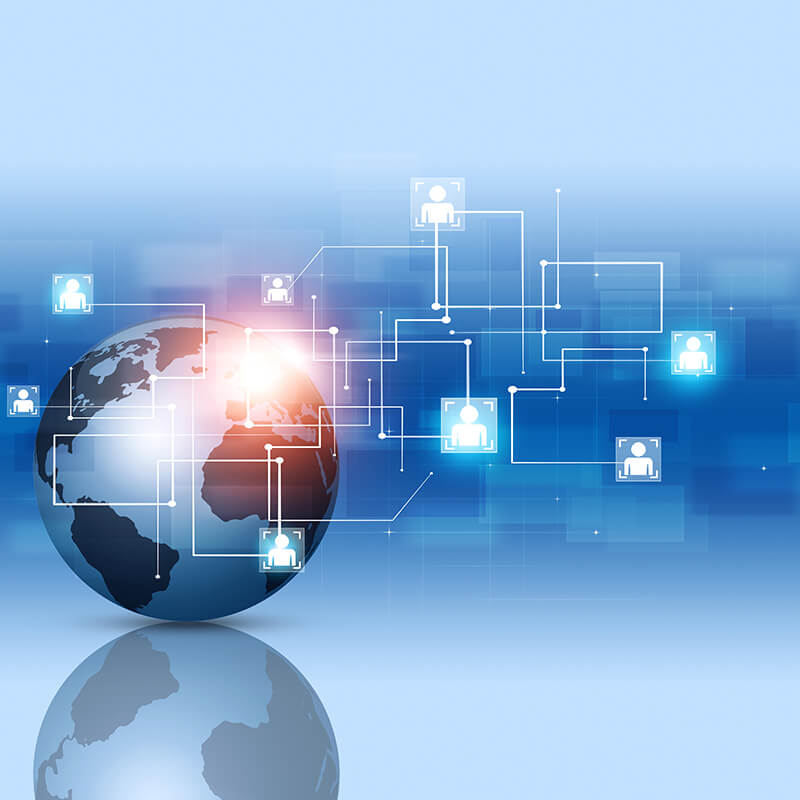 A final word on SD-WAN vs. MPLS
While SD-WAN offers many advantages over MPLS, the choice between them should be based on the specific needs and context of the enterprise. For those who want a quick way to narrow down the choice, here are some features and characteristics of both to keep in mind:
Pro SD-WAN
SD-WAN typically offers the following pluses over MPLS:
Cost savings since the services can use public Internet connections, which are typically cheaper than dedicated MPLS circuits.
Flexibility since SD-WAN allows businesses to use multiple connection types (e.g., broadband, 4G/5G, MPLS) and switch between them dynamically.
Simpler management since SD-WAN Is typically managed centrally via a single interface.
Fast deployment since adding new sites often only requires a software change. (As the name says, the services are software-defined).
Integrated security since many SD-WAN solutions bundles built-in security features like firewall, secure web gateway, secure VPN, and more. (In fact, most SASE services start with SD-WAN and combine that with multiple cloud-based security capabilities.)
Pro-MPLS
MPLS has several capabilities and features that some enterprises may find essential, thus making MPLS the right choice for them. Specifically, MPLS finds proponents because it offers the following:
Mature technology since MPLS has been tested and proven its value for decades.
Predictable performance offering guaranteed performance that is often desirable for time-sensitive, mission-critical apps.
Private network benefits since MPLS typically runs over private lines.
It's your call.
When choosing between SD-WAN and MPLS, IT managers and enterprises should take these points and the ones above into account. In some cases, there is a clear choice of one versus the other. And when the choice is not clear, some businesses opt for a hybrid approach, leveraging both SD-WAN and MPLS to get the best of both worlds.