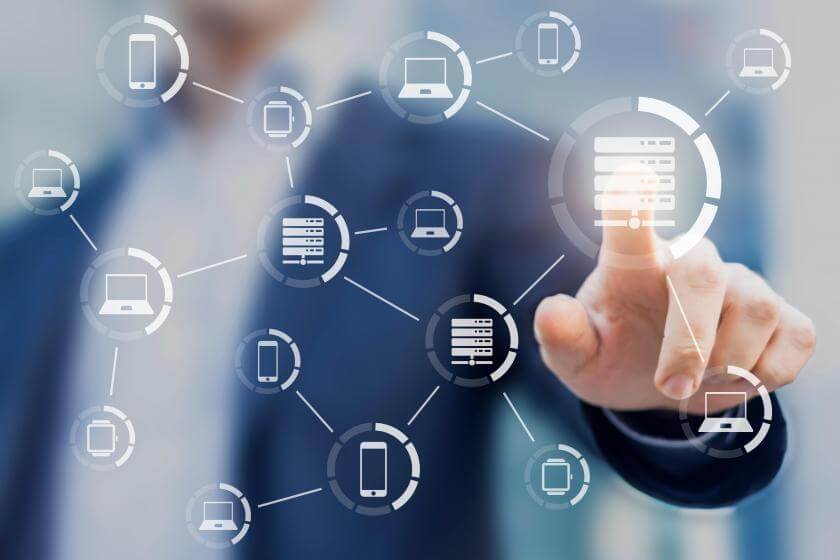 Details

Published on 21 September 2023
(Credit: NicoElNino / Alamy Stock Photo)
SD-WAN gives enterprises a wide array of services to build and enhance their networks to meet today's ever-changing business needs.
SD-WAN has won over businesses worldwide largely because it enables IT managers to control and manage their network more easily than had been previously possible by past approaches that required them to manage underlying hardware for WAN networks.
SD-WAN enables you to deliver benefits, including higher performance and lower latency. These benefits of SD-WAN result in a heightened user experience.
What is SD-WAN? A Quick Introduction
A software-defined wide-area network (SD-WAN) is a virtual WAN architecture that allows enterprises to leverage any assortment of transport services to securely link uses to desired applications. The list of transport services includes broadband Internet, Multiprotocol Label Switching, and Long-Term Evolution (wireless).
The increasingly popular and flexible SD-WAN architecture provides a network overlay and decouples network software services from hardware-provided WAN links. SD-WAN gives you a wide array of cost-effective and versatile services with which to build and enhance your enterprise network to meet today's ever-changing business needs.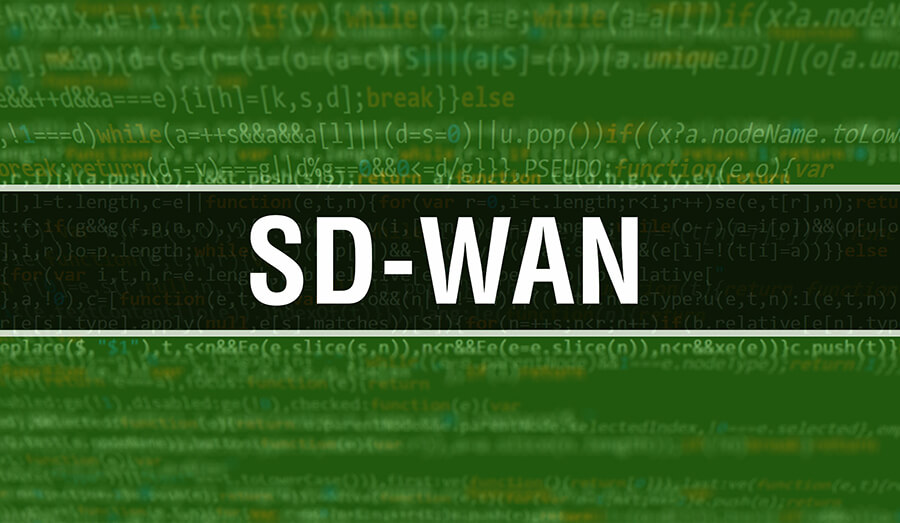 The Benefits of SD-WAN
The rising need to connect branch offices more easily and effectively and those working from far-flung home bases has IT teams embracing an SD-WAN architecture. The benefits of SD-WAN are many and varied. They include – but are not limited to – central management of network operations with visibility, a simplified WAN infrastructure, increased security via a smooth transition to SASE, heightened business agility, and reduced WAN costs.
1. Enhanced connectivity and reliability
SD-WAN helps to improve network connectivity by allowing different devices on a network to share files and data. SD-WAN can improve employee productivity and connectivity by eliminating the need for traditional network links between locations. By managing traffic centrally, SD-WAN can prevent network congestion, thus improving overall network performance.
SD-WAN can help improve connectivity by routing data through multiple servers rather than the traditional network infrastructure. That improves performance and reliability.
2. Increased bandwidth and efficiency
By deploying SD-WAN, you can optimize network performance while providing more reliable and secure access to applications, data, and cloud services. SD-WAN will select between available transport options, selecting the optimal transport for a given application.
With SD-WAN, businesses can scale bandwidth up or down with little notice. You can also distribute bandwidth to accommodate flash conditions or new applications. In an important distinction, the SD-WAN – not a service provider – controls bandwidth allocation. That helps businesses ensure that lifeblood applications receive the required bandwidth when needed.
3. Easier network management
SD-WAN reduces network complexity by centralizing network management and control in a single platform. The resulting benefits are simplified operations and a reduction in network maintenance costs.
Lower administration costs and greater control together provide a level of network visibility unavailable with traditional network approaches.
Network management becomes easier as an SD-WAN solution enables automatic workload balancing and WAN congestion management for best performance and low routing costs.
4. Improved cybersecurity and protection
Because the SD-WAN architecture routes traffic over multiple links and provides better bandwidth utilization, it ensures that data is securely transmitted between different locations.
SD-WAN also offers your business secure traffic segmentation and provides an additional layer of security to ensure that unauthorized parties do not access data. That helps to protect organizations against data breaches and other cybersecurity challenges.
When SD-WAN is understood as a conceptual delivery model for services, it can then underpin many best practices for security. It's not a matter of SD-WAN versusSASE but the knowledge that SD-WAN delivers the foundational building blocks of SASE. The network is still one of the best places for many security controls. The WAN edge creates an efficient and effective policy enforcement point and one that also provides the means for better observing and controlling zone boundaries and related security requirements. With ZTNA (Zero Trust Network Access), the coin firmly lands on the "default deny" posture, being the most advantageous and robust compared to the less secure "default permit."
5. Ability to adapt to changes in demand
With SD-WAN, businesses can scale bandwidth up or down with little notice. You can also redistribute bandwidth to accommodate flash conditions or new applications. In an important distinction, the SD-WAN – not a service provider – controls bandwidth allocation. That helps your business ensure that lifeblood applications receive the required bandwidth when needed.
6. Increased flexibility
An SD-WAN provides increased flexibility since it can use multiple transport options. A tremendous amount of flexibility is realized by configuring remote sites forMPLS, broadband, cellular, and more. That makes connecting branch locations lighter lifting, regardless of their physical location or carrier restrictions.
An SD-WAN solution enables automatic workload balancing and WAN congestion management for best performance and low routing costs.
7. Reduced costs
SD-WAN helps you reduce costs, in part from savings from switching to less expensive IP circuits, which can easily be right-sized. Add in SD-WANs reduced deployment costs, reduced IT management expenses, and lighter use of IT management, savings build.
For example, an SD-WAN handles connections and encryption, which saves on the costs of the firewalls needed for VPN links. The SD-WAN intelligently automatically builds the required tunnels between an organization's locations.
The network administrator sets the routing policies for the operation. With the introduction of this technology, it is possible to optimize internal processes related to information management and enterprise network management, significantly improving application and employee productivity.
8. Improved application and network performance
When you consider that networks support applications that use varying levels of services, SD-WAN becomes a natural solution as it provides flexible pathways per application. The resulting benefit of SD-WAN is that it prevents performance-intensive applications from clogging networks and hurting low-latency applications. With SD-WAN, data flow becomes reliable, and networks no longer experience vulnerabilities due to dropped data packets or blocked or lost data.
Perhaps the most important advantage of your use of SD-WAN is enhancing the cloud application performance. That is because the solution identifies the easiest or the best route. Connecting over the Internet using an SD-WAN system provides the shortest route to the application, which boosts performance.
9. Improved user experience
To keep businesses competitive and their remote workers productive, SD-WAN lets you deliver a superior user experience. Stated simply, this means that application access and use must be seamless and secure. SD-WAN is the most effective strategy for remote users to connect with applications and workloads running on cloud providers. SD-WAN helps you achieve this goal by providing a simplified, automated, operationally efficient, and secure cloud on-ramp.
But your success with SD-WAN depends on selecting a secure solution designed for your business today and in the future. An advanced SD-WAN offering for evolving companies is capable of centrally connecting, unifying, automating, and orchestrating access, connectivity, and security across disparate environments.
10. Increased uptime
SD-WAN offers more flexibility and the ability to overcome the high bandwidth costs of MPLS services by integrating internet transport options, including fiber, wireless, and cable, into the WAN. This results in the formation of a virtual overlay across all selected transport offerings.
With features like load balancing and measuring the quality of each link, SD-WAN provides the high uptime businesses demand by using a mix of internet connections. Because an SD-WAN uses multiple connections, an organization's entire network will not go down if one link goes down. Your SD-WAN won't use that connection until it's back up. That boosts network uptime.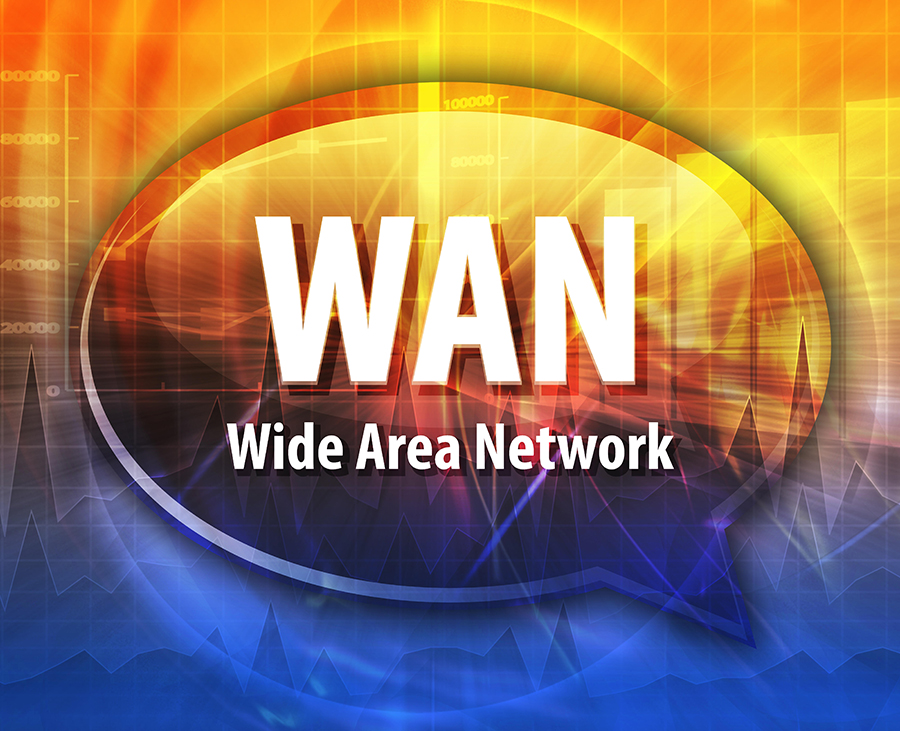 How to Choose the Right SD-WAN Solution for Your Business
To realize the many benefits of an SD-WAN for your business, it is paramount that you select a provider that meets the evolving needs of your enterprise. No one size fits all. Different organizations have differing needs and priorities. Below are helpful tips designed to help you find the optimal match.
Step 1: Look for solutions that support your goals and needs.
While it may sound vague, you should look for solutions that meet your specific goals and needs. An SD-WAN that works well for businesses in the auto industry may not be the best fit for companies in the agriculture industry, as each have specific (and varying) needs.
In fact, SD-WAN solutions also vary by the size of your company's network, data traffic, and type of core applications. It is best to focus on the specific needs of your company and align those with current and future business goals.
Step 2: Check user reviews and testimonials
Checking user reviews and testimonials can help you zero in on the SD-WAN that fits best. Vendors publicize customer case studies and even use cases.
To get a more balanced and candid take on a vendor's SD-WAN offering(s), attending the vendor's annual users' group (or annual customer event) could pay big dividends as vendors typically share their product roadmap and detail enhancements they are considering based on requests from actual customers. Product sunsetting is often discussed.
Step 3: Verify compatibility with existing equipment.
As with most any technology purchase of value, have your IT team verify the compatibility of the service with the equipment you are currently using. Most companies cannot afford the disruption and cost of equipment rip and replace. Prospective vendors should be able to provide supporting documentation and more. Consult a solutions engineer from your short list of potential suppliers.
Step 4: Evaluate the solution's user interface and ease of use.
Often, the most technically advanced solutions are built for the most tech-savvy end-users and to perform the most advanced capabilities. That is fine, but it is crucial to your business success and SD-WAN selection that the package features a simple user interface and provides general ease of use for all workers.
The time required to get employees up to speed on a new tech system should be minimal. Time is truly money. And a challenging user interface – or difficulty using an SD-WAN can slow your advance.
Step 5: Assess customer service offerings.
When attempting to ascertain the level of customer service a vendor offers with its SD-WAN offering, it is tough to know if the customer is king or just simply another in a lengthy list of businesses using their product.
In a world of constant outages, disruptions, cyberattacks, and other painful anomalies, it is essential to get details on your prospects' backup plans, mean time to repair, if they or their channels provide customer service, and who is your single point of contact in the event of problems. Finally, does the vendor have a service organization, or does it farm this function out?