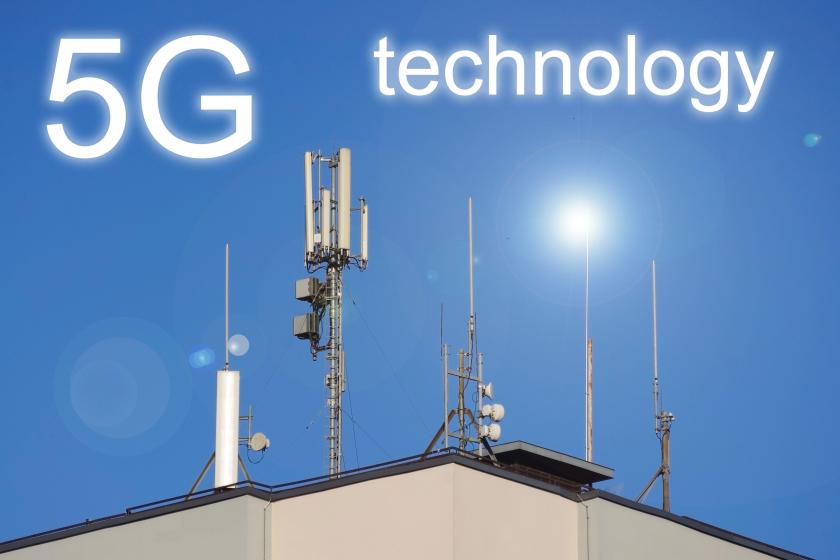 Details

Published on 05 July 2023
(Source: Audrius Merfeldas / Alamy Stock Photo)
42 GHz spectrum band sharing for Fixed and Mobile Millimeter Wave services potentially could benefit small businesses and service providers.
The U.S. Federal Communications Commission (FCC) met yesterday with industry members to consider ways to open spectrum in the 42 GHz band that would provide small businesses and service providers access through spectrum band sharing on a traditional licensed and unlicensed basis.
Opening up this spectrum could have far-reaching implications as 99% of all businesses in the U.S. fit the Small Business Administration's criteria of businesses with fewer than 500 workers. Municipalities and non-profit organizations could potentially benefit from a change in the way this spectrum is used.
The item also seeks comments on how "potential sharing and licensing regimes might lower barriers to entry for smaller or emerging wireless service providers, encourage competition, and prevent spectrum warehousing," according to the FCC.
The several spectrum access mechanisms considered by the agency and a wide variety of commenters on the notice of proposed rulemaking (NPRM) are intended to pave the way for the high-band spectrum to be used more broadly and efficiently for millimeter services, such as 5G fixed wireless access (FWA).
The NPRM is intended to outline the potential benefits of implementing a spectrum band shared licensing approach in the 42-42.5 GHz band specifically and seeks comment on any other benefits or drawbacks of such an approach as compared to either a traditional exclusive use licensed or unlicensed model.
The FCC proposes to license the 42 GHz band as five 100 megahertz channels.
Three spectrum band sharing approaches offered
The FCC has solicited comments on three specific shared licensing approaches (and on any other shared licensing models proposed by commenters):
A nationwide non-exclusive licensing approach, in which licensees would apply for such a license with the Commission and then coordinate and register specific deployment sites with a third-party database.
A site-based licensing approach, in which licensees would apply for each deployment site directly with the Commission.
A technology-based sensing approach, in which operators would employ certain technologies to avoid harmful interference from one another without the use of a registration database.
The list of commenters on the NPRM reads like a who's who of the wireless industry, including AT&T, the CTIA, Ericsson, Cisco, Nokia, Qualcomm, Samsung, T-Mobile, US Cellular, the Telecommunications Industry Association (TIA), the Competitive Carriers Association, the National Academy of Sciences, and SES Americom.
Other carriers have already spent big in the third millimeter wave 5G spectrum auction, concluded in early 2020, which saw T-Mobile, DISH, and Sprint come away with almost all of the 47 GHz spectrum. The trio is licensed to provide service to roughly 95%of the U.S. population.
Proposed spectrum band sharing
The 42-42.5 GHz band is largely but not totally unused. The NPRM proposes measures to protect radioastronomy services in the adjacent 42.5-43.5 GHz band. Citizens Broadband Radio Service (CBRS) is a shared wireless spectrum in the 3.5GHz band that has helped in building private LTE networks and extending public 4G and 5G services. The frequency band space was auctioned to all comers – including enterprises – in July 2020 and brought in $4.6 billion. A novel spectrum access system was created to manage the CBRS band, which means eliminating interference with license holders.
Benefits expanding for millimeter wave bands
Millimeter wave bands were widely embraced for – but somewhat limited to – high-speed, short-distance services such as 5G FWA, which T-Mobile and Verizon have rapidly deployed. This initially left mobile applications on the outside looking in because of propagation losses at such high frequencies and the inability of millimeter wave signals to propagate around obstacles.
Ericsson and Qualcomm claimed success in 2020 for extending the distance of these waves.
It's now believed that some of the presumed disadvantages can be turned into advantages, according to the FCC. For example, short transmission paths and high propagation losses can facilitate spectrum re-use in microcellular deployments by limiting the amount of interference between adjacent cells. Furthermore, the FCC explained, where longer paths are desired, the extremely short wavelengths of millimeter wave signals make it feasible for very small antennas to concentrate signals into highly focused beams with enough gain to overcome propagation losses.
The agency added that short wavelengths of millimeter wave signals also "make it possible to build multi-element, dynamic beam-forming antennas that will be small enough to fit into handsets—a feat that might never be possible at the lower, longer-wavelength frequencies below 6 GHz where cell phones operate today."
Related articles: