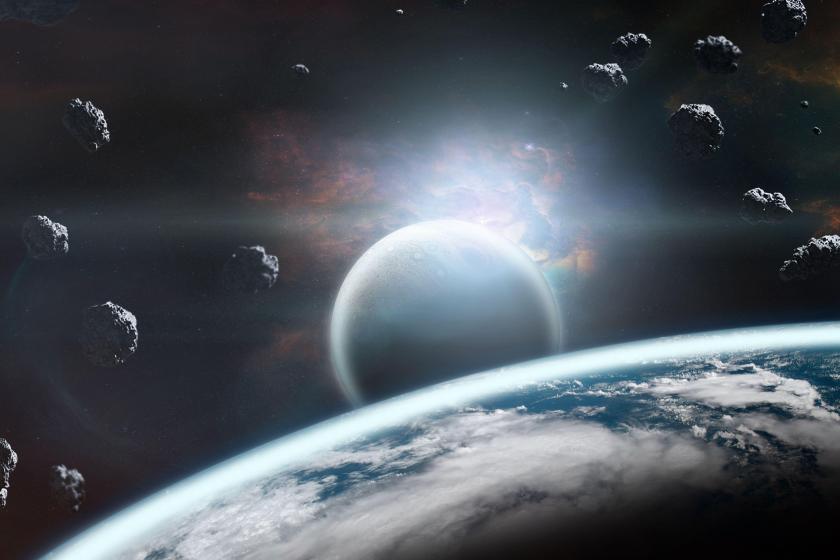 Details

Published on 19 November 2023
(Credit: Paopano / Alamy Stock Photo)
Are the latest NTN developments, led by the FCC and LEO bird owners, milestones on the road to broadened use of satellite services by Enterprise IT?
Communications services that leverage Low-Earth Orbit (LEO) satellites promise to expand communications and network services for enterprises far beyond high-speed Internet access.
The emergence of these planned satellite services could be aided in part by the FCC's recent streamlining of the application process and provide enterprise network planners with new options for optimization.
A year ago, the focus was on how much time it would take big-name players such as Iridium, SpaceX, OneWeb, AST, Viasat, Amazon (Project Kuiper), and others to launch enough LEOs into space to build constellations of birds to be considered viable for enterprise IT. Delays have slowed some players, such as Amazon, which recently launched its first two LEOs for its internet service into space recently. But by comparison, Musk's SpaceX has launched thousands and is offering services internationally.
What is NTN?
NTN stands for Non-Terrestrial Networks, and in this context, it specifically refers to a specification released by the 3GPP in early 2022 as part of Release 17.
NTNs are defined as wireless communication systems that operate above the Earth's surface, involving satellites at LEO, medium-Earth orbit (MEO), and geostationary orbit (GEO).
What can they enable?
Beyond voice and text, there are two other offering areas to expect, according to TechlteWorld.
Edge Computing: NTN can support 5G mobile edge applications by providing distributed computing and content delivery capabilities in diverse geographic locations.
Low-Power IoT: NTN is good for low-power IoT devices and applications, making it suitable for remote sensor deployments and environmental monitoring.
What is 5G in NTN?
Advances in standards, such as those from 3GPP, are creating opportunities to integrate NTN into an interoperable, standardized wireless experience spanning the globe, according to 5G Americas. Emerging LEO satellite services technology is advancing wireless networking for users.
The promise of 5G NTN partnerships
T-Mobile/SpaceX and Verizon/Amazon strategic partnerships support via LEO satellites connectivity and messaging for users beyond the reach of wireless networks. Iridium teamed with wireless infrastructure creator Qualcomm.
Satellite communications providers have forged ahead, prepping more than internet services, including packages that let individuals work from remote locations and when mobile.
Services delivered via LEOs have gained ground in the internet services market, helping in the defense sector, maritime communications, and agriculture.
The FCC acts to fuel satellite service evolution
At an open meeting last month, the FCC revealed changes to the satellite application process designed to fuel advancement in the space sector by simplifying and shortening the protracted procedures.
The FCC moves are needed to address the increasing volume of pending applications, with roughly 56,000 currently in the queue, which the chair said is double the backlog it had years ago.
The move is meant to drive innovation, according to FCC Chair Jessica Rosenworcel. "It is a new era, so we eliminate old rules that no longer meet the moment and establish clear timeframes for placing space and earth station applications on public notice. This makes our process easier to understand for existing players and new entrants alike."
Another plus for the sector's advancement comes from the recently created FCC Space Bureau, which provides FAQs and workshops to give more applicants information to help them file.
Two critical questions for Enterprise IT are:
What is the timing for satellite-to-cellphone services? SpaceX-owned Starlink claimed its satellite-to-cellphone (NTN) service will launch in 2024. The Musk-owned company said in mid-October it will first offer SMS, followed by voice and data services, and IoT connectivity in 2025.
Will the latest developments accelerate the availability of satellite services? What remains to be seen is how quickly the LEO satellite's opportunity can expand and gain broad acceptance from businesses, financiers, regulators, and countries around the globe. However, the recent streamlining of the application process by the FCC, combined with progress by Amazon's Kuiper undertaking, could speed up the service delivery process.
The road ahead for NTN and LEO-driven satellite services
Corporate network planners should expect the NTN service sector to deliver an array of new networking offerings beginning next year and into 2025. This period would place this satellite to cellular sector options into the realm of additions to enterprise network expansion and enhancement. Look for use cases in additional vertical industries, as many businesses are looking to expand their use of satellite-driven services.
Related articles: