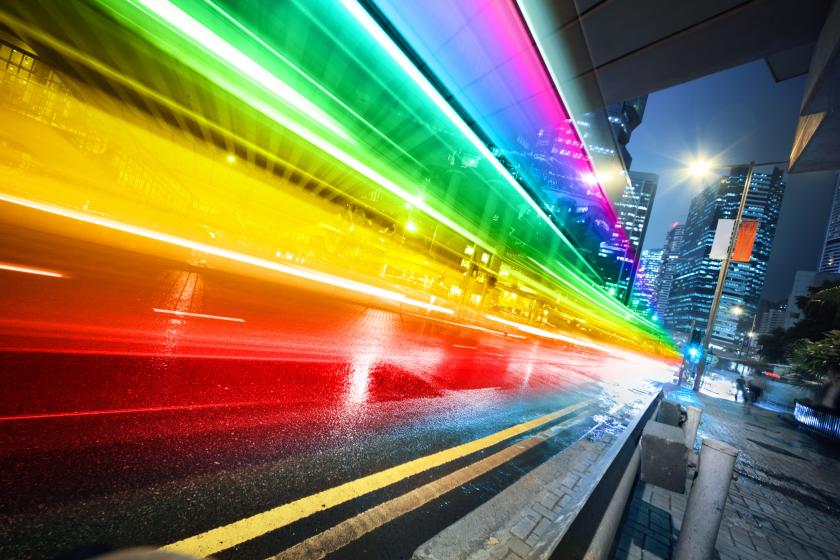 Details

Published on 19 November 2023
(Credit: Paopano / Alamy Stock Photo)
The plan targets five bands for greater use, calls for a dynamic spectrum-sharing testbed, and incentives for advanced management products.
Greater and more efficient use of precious wireless spectrum has taken a top priority in the U.S. with the release by the White House on Monday of a plan to help the nation optimize spectrum use and management.
The Secretary of Commerce, through the National Telecommunications and Information Association (NTIA), has developed the National Spectrum Strategy to promote private sector innovation and further the missions of federal departments and agencies, according to the White House.
The Federal Communications Commission (FCC), which handles commercial uses of spectrum and coordinates with other Federal departments and agencies, also collaborated in the effort.
The NTIA claims the Strategy will do the following:
Expand access to advanced wireless broadband networks and technologies, whether terrestrial-, airspace-,satellite-, or space-based, for all Americans.
Drive technological innovation (including innovative spectrum-sharing technologies).
Boost U.S. industrial competitiveness; protect the security of the American people.
Foster scientific advancements; promote digital equity and inclusion.
Maintain U.S. leadership in global markets for wireless equipment and services, as well as innovative spectrum-sharing technologies.
Focusing on five bands for earlier use?
Extensive study, input, and analysis led the NTIA to "identify the following five spectrum bands meriting in-depth study in the near term." Use of some of these bands is already underway, however. "This approximately 2,790 megahertz of spectrum represents a mix of bands for potential expanded governmental and non-governmental use for an array of advanced, next-generation applications and services:"
Lower 3 GHz (3.1-3.45 GHz): Pursuant to the Infrastructure Investment and Jobs Act of 2021, the Department of Defense (DoD) has studied the possibility of sharing this 350 megahertz of spectrum with the private sector. DoD's studies helped to determine whether this band should be reallocated for shared Federal and non-Federal use and licensed through auction.
5030-5091 MHz: The FCC, in coordination with NTIA and the Federal Aviation Administration, is expected to take near-term action to facilitate limited deployment of UAS in this band. Thereafter, this 61 megahertz of spectrum will be studied so that the FCC can optimize UAS spectrum access across the band while avoiding harmful interference to other protected in-band and adjacent-band operations.
7125-8400 MHz: This 1,275 megahertz block of spectrum will be studied for wireless broadband use (on a licensed and/or unlicensed basis), though some sub-bands eventually may be studied for other uses. There are, however, a variety of mission-critical Federal operations in this band (including Fixed, Fixed Satellite, Mobile, Mobile Satellite, Space Research, Earth Exploration Satellite, and Meteorological Satellite services) that will make it challenging to repurpose portions of the band while protecting incumbent users from harmful interference.
18.1-18.6 GHz: This 500 megahertz of spectrum will be studied for expanded Federal and non-Feder
al satellite operations, consistent with the U.S. position at the 2023 World Radiocommunication Conference (WRC-23), which would add space-to-space allocations to this band (among others). Fixed Satellite Service downlink operations are currently authorized in the band. In addition, non-Federal Fixed Service is authorized in the 18.1- 18.3 GHz segment of the band.
37.0-37.6 GHz: Building on prior collaborative efforts of NTIA, DoD, and the FCC, this 600 megahertz of spectrum will be further studied to implement a co-equal, shared-use framework allowing Federal and non-Federal users to deploy operations in the band.
Also on the to-do list:
DSS Testbed: "The U.S. Government will establish a national testbed for dynamic spectrum sharing. This testbed will be a critical part of the U.S. Government's effort to advance the technology for spectrum access within 12 to 18 months, in collaboration with industry, with an emphasis on dynamic spectrum sharing. The testbed will serve as a technical demonstration platform, enabling national policymakers to identify and assess spectrum access technologies through experimentation in Federal and non-Federal spectrum segments."
The "Moonshot:" The NTIA claims the U.S. will, within 12 to 18 months, complete a so-called "moonshot" effort, in collaboration with industry, "to advance research, create investment incentives, and set forth measurable goals for advancing the state of technology for spectrum access, with an emphasis on dynamic forms of spectrum sharing for all users."
What's next for the National Spectrum Strategy?
The availability of additional spectrum could lead to new and advanced services for enterprises, government agencies, and other users – sooner than all parties had reason to expect. However, this would require a high level of coordination, collaboration, and commitment – likely last seen with the original moonshot.
Related articles: