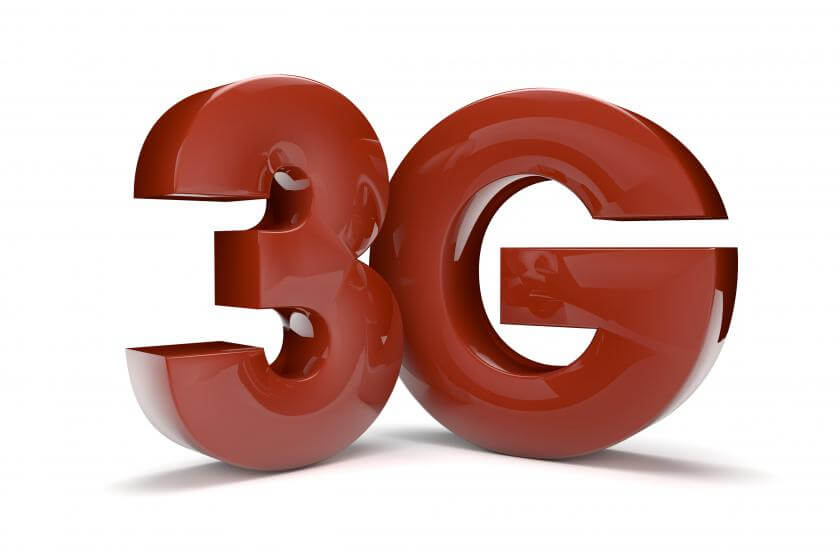 Details

Published on 18 May 2023
(Source: Jorge Pérez / Alamy Stock Photo)
Slow speeds, security issues, and a higher cost of doing business exist as countries take different tacks on wireless network evolutions.
The sunsetting of 3G wireless networks is over if your enterprise isn't a multinational. But if your company operates, or plans to, outside the U.S., expect challenges as much of the world is playing catchup and at different speeds.
You'll also find regions where 2G networks are being kept up and running to support crucial IoT devices, providing a cost-effective alternative to high-speed wireless. Further, developing countries that have valuable resources and business opportunities may only have 2G.
"There is a huge challenge ahead for companies trying to sell the same solutions globally as they will need to support 2G/3G technologies in order for their products to operate," explained Susie Siouti, Chief Commercial Officer for SmartViser, a Rennes, France-based test automation solutions provider that helps organizations offer end-users high Quality of Experience (QoE) and Quality of Service (QoS). "In Africa, there is no plan to sunset these technologies except for South Africa. Similarly, Asia is a mixed bag with some countries very much ahead of the game and others not even planning."
3G shutdown challenges near and far
U.S. businesses with multinational operations will also likely run into varying sunsetting timelines far closer to home, specifically in neighboring Canada, which is one of America's top trading partners. Canada's 3G networks are not due to be completely shut down until the end of 2025, according to Readers Digest Canada.
This is important as the North American Free Trade Act (NAFTA) has incentivized U.S. businesses to move assembly and manufacturing operations north (and south) of the border in recent decades.

In the absence of a single uniform wireless network technology globally. Companies looking to develop new products will find costs higher because they must support all new and legacy wireless solutions.


The big chill?
Widely varying wireless generation support, in some cases from country to neighboring country, could have a chilling effect that generates other concerns for enterprise IT, namely security.
"Security may also become an issue as 2G offers very weak encryption between towers and devices and can be allegedly easily hacked," added Siouti. "Replicating private network set ups from the U.S. in other countries could be difficult, especially in Africa and Asia." Some may have to wait until 4G networks provide a better level of coverage. "It may be very difficult to prove their business case internally for entering certain markets like Africa."
Solving the Rubik's Cube of wireless support
There are vendors whose products for IoT devices cover the cellular waterfront.
One such vendor, Hologram.io, promises the redundant coverage devices needed today, with the flexibility to expand into new markets when enterprises are ready to scale. The company's cards allow devices to access2G, 3G, 4G LTE, 5G, and CAT-M today and upgrade as new network technologies become available. Hologram claims its SIMs allow devices to switch between over 470 carriers from anywhere in the world.
A continent-specific 3G shutdown summary from SmartViser
To complicate matters for enterprise IT planners, many operators plan to shut off their 3G networks first while keeping their slower 2G networks running until as late as 2025.
Europe's 3G shutdown
This is the case in Europe, where 3G is expected to be switched off before 2G. Around 19 operators are planning to switch off their 3G network by 2025, and around eight operators are planning to switch off their 2G network by 2025. Telia will look to close 3G in all their countries between 2022 and 2025, and EE will be the first UK network that has announced the shutdown of 3G.
Asia's 3G shutdown
In Asia, there are an estimated 29 operators who are looking to shut down 2G by 2025 and 16 shutting down 3G by 2025. Japan closed 3G long ago, as did Taiwan, which shut down both 2G and 3G roughly three years ago.
America's 3G shutdown
The Americas. The U.S. shut down 2G networks, followed by 3G networks by yearend 2022. Elsewhere in this region, over a dozen operators in 7 countries have announced the closure of 2G by the end of 2025.
Australia's 3G shutdown
Australia. 2G networks are long gone in the land down under, with the continent's three operators shutting them down by yearend 2018. Telstra is expected to shut down its 3G network at the end of next year.
Africa's 3G shutdown
Africa. It appears that the lights at 2G and 3G networks are on for the foreseeable future in the so-called dark continent. The spread of 4G and faster technologies is expected to eventually eclipse slower networks.
Recapping 3G sunsetting in the U.S.
Service providers using 3G technology, a workhorse for two decades, need the resources to broadly and efficiently roll out 5G.
To recap the situation, in the U.S., the three largest wireless service providers – AT&T, Verizon, and T-Mobile – all shut down their 3G networks by the end of 2022 to use resources to drive broader deployment of 5G. The trio announced plans to sunset these networks well in advance. However, Covid-19 and the resulting supply chain, workforce, and chip shortages hit companies with a trio of unexpected challenges.
The operators kept their deadlines, but several vertical industries, such as automotive, trucking, and consumer electronics, found themselves with less time to take the 3G sunsetting challenge. A flurry of software upgrades to dated devices helped most businesses and their customers survive the sunsetting, but the transition was not smooth.
Related articles: