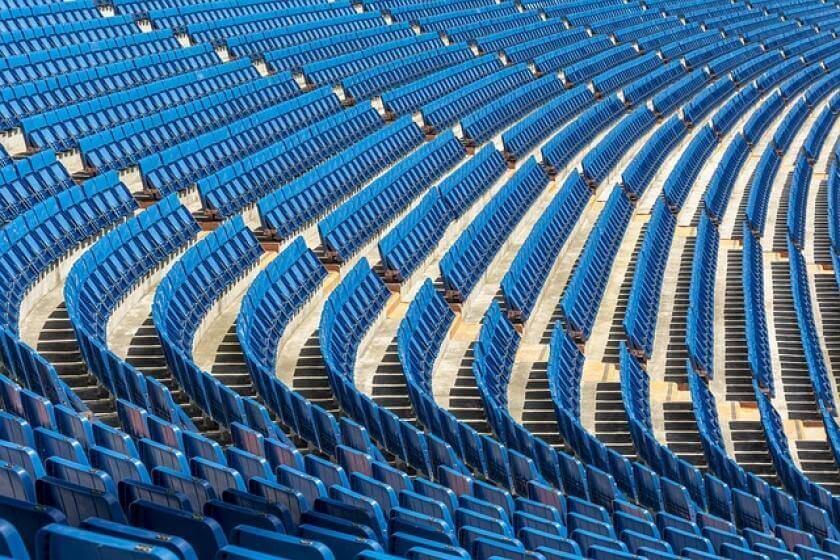 Details

Published on 22 November 2022
(Source: Pixabay)
Data-driven decisions help operators optimize current and new processes to profile and monetize the fan.
At no other point in history have sports venues embraced advanced infrastructure to feed data on access, transactions, and social media use to analytics engines to help owners personalize the monetization of fans.
In the NFL, for example, the league provides venue owners tools for use with ticketing data, an important step in learning about fan trends. Combine this valuable information with data from transactions at the venues, and owners can build a detailed profile of fans.
Activities and interests that can be tracked on a per-fan basis are far more valuable than those that can only be measured as a large group. The former allows venue owners to pitch individual fans personalized offers – before, during, and after the game - for the life of the fan.
More technology in less time than B2B
Keeping pace with emerging and new technologies in this B2C vertical is arguably much tougher than in the B2B world. That is because sports venues such as those in the NFL have gone from no-frills oblongs to tech-infused mega-complexes in less than a decade. Implementing and upgrading to more advanced technologies, product iterations are often an annual event.
How did we get here?
IT and business leaders in the NFL began with team websites, followed starting a decade ago with first-generation, stadium-wide free Wi-Fi for fans seeking access to the Internet for scores, highlights, and to social media to share their experiences. Many NFL stadiums use Extreme Networks for the Wi-Fi and its analytics offering.
Expanding the stadium infrastructure
With the democratization of smartphones, cellular services from carriers could not keep up, initially, nor could early stadium Wi-Fi networks. Both have since advanced and have been deployed in several NFL stadiums now equipped with Wi-Fi version 6 (which helps with mobile ticketing). Add Distributed Antenna Systems (DAS), which are networks of antennas used to extend public cellular wireless network (such as Verizon 5G) coverage.
It is little surprise that backbone networks and the number of devices and apps they support are growing. For example, the Atlanta Falcons' Mercedes Benz Stadium, completed in 2017, featured a Passive Optical Network (PON) made up of over 4,000 miles of fiber. It supports data transport to and from wireless access points, over 2,500 large IPTVs, security cameras, PoS systems, digital signage, and back-office systems.
Backbone networks and data centers in NFL stadiums are expanding to enable a fast-growing list of applications, including mobile ticketing, facial recognition, contact-less and cashier-less purchasing of concessions, and crowd management/control. Greater computing power is essential to draw crucial analytics from lakes of data.
Streamlining core processes: Concessions
Once an onerous and strictly manual process at NFL venues, a few venues added concession ordering to their smartphone stadium apps to address long lines during events.
Contactless payments
Today, many NFL teams have opted for an app-based, cloud-enabled system from SpotOn that allows attendees to order from anywhere in the stadium without leaving their seats. The POS system offers analytics to customers, which include pro and college sports venue operators, to help vendors with food and beverage planning and management.
The vendor counts the New York Giants, the Denver Broncos, and Philadelphia Eagles among its thirty-seven sports clients. Fans can get the food and drinks they want faster and easier, elevating their satisfaction and increasing the total amount spent per game, according to the vendor.
A checkout-free NFL first: Amazon's Just Walk Out
When a fan visits District Market at the Seattle Seahawks Lumen Field this season, they can opt to insert their credit card at the entry gates or hover their palm over an Amazon One device to enter.
Amazon One is the vendor's palm recognition technology and payment service that consumers can sign up for at kiosks outside the stadium stores or at the company's owned businesses such as Whole Foods supermarkets.
Users visit a kiosk or a point-of-sale station at participating locations to link their palm and payment card to the service. Then, all they must do during the checkout process is hover their hand over a scanner to complete the transaction.
Facial recogniition use expanding
And while facial recognition is widely used in law enforcement, sports venues are deploying the systems for access control first and for concession sales, crowd control, and analytics later this season.
The Cleveland Browns operator chose Wicket Software to provide its facial recognition ticketing system, which the team installed in 2020. It is an opt-in offering whereby fans upload a selfie, and their ticket info to an app before Wicket's computer vision sensors verify their identity as they enter designated gates.
The team plans to expand its use of the Wicket system to handle payments for concessions and age verification for alcohol purchases. What aids the system use is the fact that 90% of fans coming to Browns games come to every game, according to the team. The Atlanta Falcons also use wicket software.
Verizon hopes to sell venues a solution that combines Wicket software with its 5G service to accelerate processes in venues deploying facial recognition for use in core operations such as concession sales.
The bottom line
Technology pioneers take their share of arrows. Those that follow later, however, can often learn from the challenges and victories of early adopters.
Related articles: