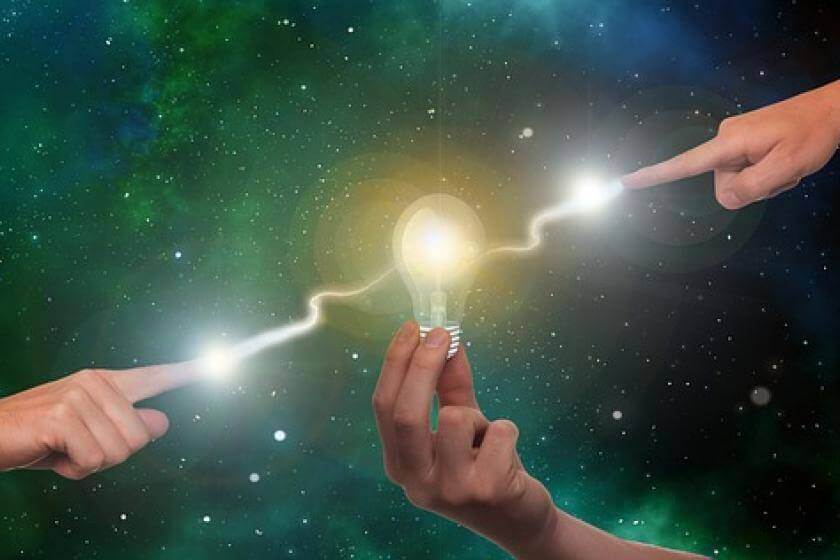 Details

Published on 06 December 2022
(Source: Pixabay)
The plan is to cut wiring, maintenance, and management costs for in-building and wider area power – an effort that has drawn interest and funding from enterprises, government agencies, and branches of the military.
In an effort expected to drive the creation of IoT networks at home and over kilometers, a group of emerging startups are creating products to beam energy through airwaves to mobile and fixed wireless devices.
The companies hope to redefine power distribution by replacing wires for charging everything from phones to drones, thus providing an alternative to single-use and rechargeable batteries, wiring maintenance, and related time and expenses.
The emerging technology is called wireless power at-a-distance and was initially limited to short distances. However, a recent specification by the FCC has expanded the limit to multiple kilometers, catching the interest of those interested in networking sensors, drones, robots, and cameras, as well as creating microgrids.
Unlike common wireless charging systems found in the home, which require the power-delivering device and power-receiving device to be touching or almost touching, wireless power-at-a-distance (also known as distant or far-field wireless power) delivers power to devices tens of meters away and farther, through the air.
The players
Players in the emerging wireless power at a distance sector include Ossia, Energous, Powercast, Reach, Voltserver, and WiTricity. They believe the technology will eventually transform how power is delivered. With over 200 patents, Ossia plans to license its Cota technology to all interested parties. WiTricity has created an electric vehicle charging focus. Reach has targeted government, commercial and military use cases.
"Power beaming that can scale to high power at great distances – think kilowatts over kilometers – has become viable with advances in adaptive antenna, high power transistor, and software optimization technologies," explained Chris Davlantes, Founder and CEO, of startup Reach. "Wireless power-at-a-distance promises to complement wireless data by fully untethering systems such as IoT sensors, industrial and home robots, drones, and even community-scale microgrids. Like Wi-Fi did for data, RF-based wireless power delivers flexible access to energy, streamlining device deployment and improving device performance across verticals, including manufacturing, government, energy, logistics, and retail." (The company secured a $30 million B round of funding on December 2.)
Purported benefits
Wireless power at a distance proponents envision a series of attainable benefits for their products. They are:
Reduced or eliminated reliance on single-user and rechargeable batteries in the home, facilities, and stores.
The freedom to only place devices where they are needed, including hard-to-reach locations.
Greater flexibility as wireless power beaming doesn't require a line of sight.
Reduced infrastructure expenses (such as cabling and termination devices).
Reduced maintenance and workload for electricians.
Increased flexibility and greater functionality.
Don't interfere!
Wireless power-at-a-distance products are set to use the unlicensed Industrial, Science, and Medical (ISM) band. In the U.S., this includes 14 different radio frequencies. Though the ITU determines the international band designations, individual countries' exact ISM band frequencies may differ. Wireless power products do not require a clear line of sight between the point of origin and destination.
The FCC, which manages product certification under Part 18, defines ISM equipment as equipment or appliances designed to generate and use local RF energy for industrial, scientific, medical, domestic, or similar purposes, excluding applications in the field of telecommunication.
However, there is potential for interference with Wi-Fi systems operating in this band, which may be a concern to be addressed as the heavy use of the unlicensed radio frequency band by many new parties can be problematic.
Power play
The FCC specification referenced above helped expand the wireless power opportunity by expanding the distance. Products can support one or several power levels.
A wireless power system needed to beam milliwatts to meet the needs of low-power IoT devices such as sensors will be possible, as will systems to support commercial drones and other devices that would share gigawatts. From homes to businesses to large geographic areas, wireless power proponents promise to have the bases covered.
Why now?
Although the wireless power movement has been growing and advancing for years, several gating factors have accelerated its emergence.
Among them are the reduced costs of high-frequency transistors needed to deploy large, adaptive antenna arrays in commercial scenarios. Demand for IoT devices is stronger than ever. A growing number of low-power devices are being distributed throughout commercial and residential environments to collect data and provide edge decisions.
Also, research has led to advances in signal processing, algorithm design, low-power communication, and high-frequency RF-DC converters that are required for wireless power-at-a-distance. On the regulation front, the FCC agreed early this year to certify longer-distance wireless power removing a significant barrier to deployment.