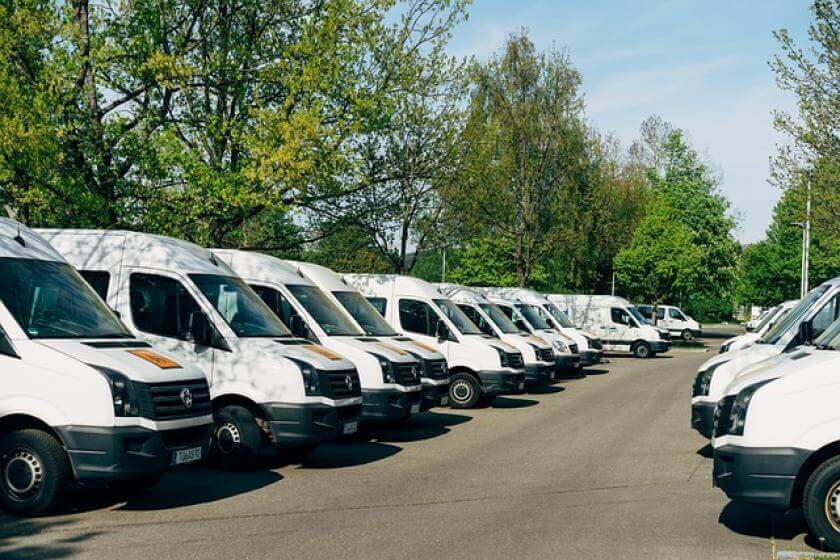 Details

Published on 08 February 2023
(Source: Pixabay)
Fleet owners keep a close eye on vehicle health, driver performance, and asset tracking with advanced onboard cameras that deliver live-streaming video to managers to power analytics.
Beset with 3G network sunsetting, supply chain disruptions, and spiking fuel prices, truck fleet operating enterprises are looking to video telematics, which uses machine learning and AI, for help entering 2023.
At its core, video telematics is a video camera system or subscription service that comprises linked high-resolution units and sensors to combine video surveillance and vehicle analytics.
The advanced dash cams can be powered by machine vision and AI. They can be trained on the road ahead and/or on the driver to capture live streaming video of the location, road conditions, traffic, and another vehicle or structure in the case of an accident.
The in-cab-facing camera can be disabled or used as a sensor to identify distracted behavior without video recording. Also, the roadway-facing camera can live stream video to provide managers with instant access to what's going on at the job site, backups at the yard, and other daily situations.
The wireless lifeline
The sunsetting of 3G networks in the U.S. this year has driven fleet operators to replace legacy telematics with systems powered by higher performance, tried-and-true offerings for those that use 4G wireless networks. Looking forward, fleet managers will have options that can eventually support superfast and ultra-low latency 5G services.
Business benefits
Video telematics are designed to ensure fleet and driver safety, help safeguard fleets from fraudulent claims, help reduce collisions, and potentially lowers insurance costs.
The goals are to allow fleet managers to see everything that's happening inside, outside, and around their vehicles in real time. Data collected from these advanced systems is used to generate analytics that can ensure driver safety, optimize vehicle operation to reduce costs, and cut downtime for maintenance and accident repairs. Video telematics can also enhance vehicle and asset tracking when used in conjunction with currently installed telematics packages.
But for all the purported benefits of video telematics and their advanced technology-enabled capabilities, what issues stand between them and rapid, widespread adoption by enterprises?
Cost concerns
"The high installation cost is a significant obstacle for the video telematics sector. Because the initial configuration of video telematics, as well as its ongoing maintenance, can be costly," according to a recent research report from Mordor Intelligence. "Furthermore, the cost of fuel may further strain the organization. As a result, the high cost of video telematics may limit the market's growth."
Compliance
The cost of non-compliance with trucking industry regulations can be staggering as vehicles that fail tests are taken out of service until the problems are fixed.
A case in point was the results of Brake Safety Week in late August, during which inspectors in the U.S. placed 4,664 (13.6%) of 34,402 vehicles examined out of service for non-compliance.
Wireless bandwidth
With major U.S. wireless operators phasing out 2G and 3G networks to focus resources on 5G network deployments – American fleet operators have been replacing modems and more in their vehicle telematics systems to keep pace.
Forward-thinking IT managers might want to evaluate options to determine how and when video telematics vendors plan to incorporate support for superfast, lower latency connections than widely used 4G.
"Most of the solutions we have investigated have been based on 3G/4G. It seems 4G LTE also works well for high-end applications so far," explained Rickard Andersson, Principal Analyst at Berg Insight, a market research and analysis firm. "5G has yet to make a notable impact on this market, but it is likely that we will see a transition similar to how 4G has gradually grown at the expense of 3G."
Andersson noted that there are also solutions that can leverage the connectivity of the onboard computer (when video is an add-on to "conventional" fleet telematics).
Trucking under siege
As mentioned above, the trucking industry has not yet recovered from the numerous challenges created by Covid and worsened by situations such as a critical shortage of drivers dating back to 2016. A potential train union strike that could slow rail shipping across the U.S. and beyond.
Enterprises worldwide have faced 11,642 supply chain disruptions worldwide in 2021 alone, nearly double that of 2020, according to Statista. What does the near and longer-term future look like for video telematics?
The road ahead-Market forecast
Despite the ongoing challenges faced by the commercial trucking industry in North America, Berg Insight sees robust growth for video telematics in the region. It estimates that the installed base of active video telematics systems in North America reached 2.9 million units in 2021. Growing at a compound annual growth rate (CAGR) of 16.5 percent, the active installed base is forecasted to reach almost 6.3 million units in North America by 2026.
In Europe, the installed base of active video telematics systems is estimated to have reached over 0.9 million units in 2021, according to Berg. The base in the region is forecasted to grow at a CAGR of 17.9 percent to reach 2.1 million video telematics systems in 2026.
Related articles: