Articles
Sample Articles from Bob Wallace.
Read More about Bob.
A Safety Inquiry on 5G Deployments at U.S. Airports Balloons
Details

Published on 04 February 2022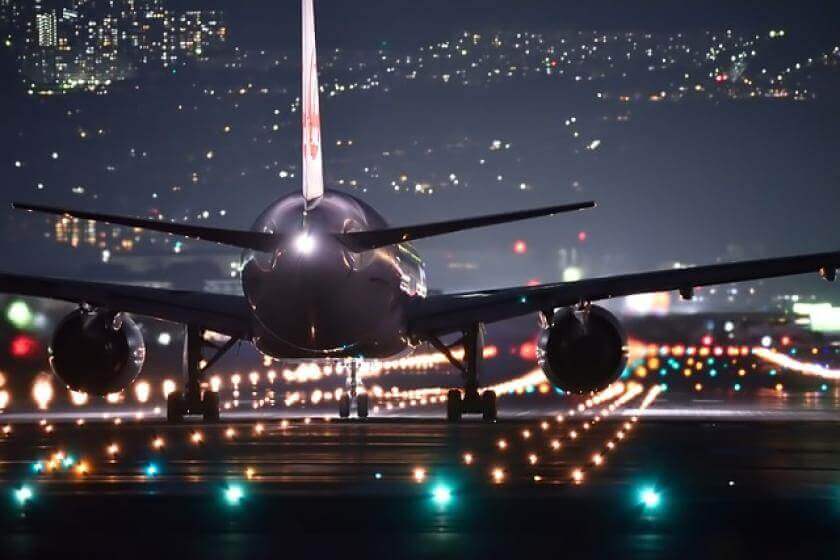 (Source: Pixabay)
The DOT, wireless carriers, the FAA, the aviation industry, and Biden Administration are all now involved in resolving a complex situation that airline CEOs claim could worsen air travel operations chaos beyond continuing Covid cancellations level.
What started in December as a request for information from the Department of Transportation (DOT), on possible safety issues with 5G rollouts near U.S. airports, has since escalated. Airline owners are now warning of further air travel chaos, and foreign carriers have begun canceling flights to the U.S. The situation has since drawn the Federal Aviation Administration (FAA), aviators, airplane equipment manufacturers, airline CEOs, and the Biden administration into the fray.
Airline outcry
Earlier this week, CEOs of U.S. airlines wrote a letter (first published by Reuters) to officials at the FCC, FAA, DOT, and White House National Economic Council, expressing concerns over 5G interference with airline equipment. They requested that 5G be implemented everywhere in the country except within the approximate two miles of airport runways at affected airports, saying it would allow the cellular service to be deployed without broader harmful impacts to air travel, shipping, supply chain, and medical supply delivery.
AT&T and Verizon have agreed to government requests to delay launching 5G services within a two-mile radius of airport runways. President Biden said his administration will continue working toward a long-term solution.
The airlines want to continue discussions with the U.S. government and carriers on how to expand 5G deployment while protecting aviation from devastating operational restrictions.
The nearly daily back and forth between the parties portends to slow 5G deployments and add fuel to the fire over chronic problems with air travel experienced far before the issue of interference between 5G and airline safety arose.
The core issue
The airline industry has said the 5G near airports scenario would worsen their ability to keep planes in the sky at a time when hundreds of flights a day at major hubs were already being canceled for staffing and logistics reasons.
The wireless carriers and the Department of Transportation agreed to an investigation period on the topic of potential interference between 5G service near airports and airline operations.
The general hope is that any issues will be resolved in the days/weeks ahead, allowing the continued rapid deployment of 5G service near U.S. airports and allaying the fears of the comparatively slow-moving domestic aviation industry.
High stakes for carriers
The stakes for AT&T and Verizon are high as both recently shelled out $68 billion last year for airwaves in the C-band with the plan to use them for 5G in major metro areas, including areas surrounding many metro airports.
As noted, despite their beliefs on the issue of deploying 5G at airports, Verizon and AT&T have agreed to delays in rollouts with hopes of resolving this potential issue.
The former does not see problems with the practice, stating in prepared comments since December: The Federal Aviation Administration and our airlines have not been able to fully resolve navigating 5G around airports, despite it being safe and fully operational in more than 40 other countries.
Actions taken; actions requested
The wireless service providers and the DOT are not at a standoff, as the former group has taken several steps to try to resolve the 5G and airlines (airports) situation.
AT&T has weathered multiple delays in its high-speed rollouts that it would pause turning on a limited number of its 5G towers around airports.
AT&T and Verizon have already agreed to implement temporary power limits and special exclusion zones around airport runways, after which the FAA identified the fifty airports.
The airline CEOs who wrote and sent the letter to the government and the two carriers seek to continue discussions on how to expand 5G deployment while protecting aviation from devastating operational restrictions.
The U.S. Trucking Industry Takes the 3G Network Sunsetting Challenge
Details

Published on 15 December 2021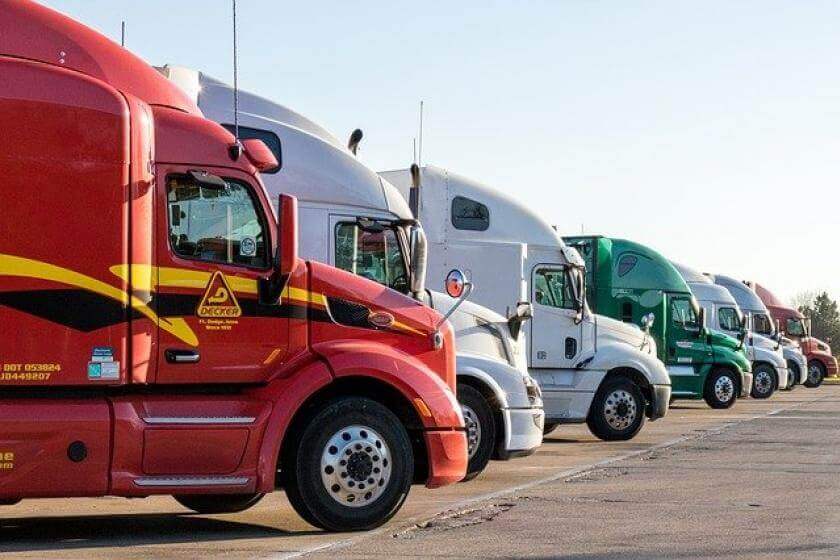 (Source: Pixabay)
What is at stake as carriers turn off older networks, and what can truck enterprises do to avoid a disruptive upgrade as deadlines quickly approach?
Often called the beating heart of America's economy, the U.S. trucking industry hauls 80% of domestic freight and is beset with tech challenges to its operation and evolution.
The latest challenge is upgrading to newer telematics equipment and data services as wireless carriers retire the 3G networks that they rely on to monitor, manage, and optimize the operation of trucks and fleets.
Much of the trucking industry has moved away from 3G networks toward 4G and 5G technology for the far higher data speeds and expanding coverage along freight routes. However, there are enterprises who have not, as they are busy fighting drops in shipping revenues brought on by Covid-19, as well as disrupted supply chains, soaring fuel prices, and a severe driver shortage that predates 2017.
Truckers also face decisions on investing in expensive new vehicles (that can last over 15 years) amidst a global chip shortage that is paralyzing the transportation industry here in the U.S. The shortage is limiting the availability and boosting prices of next-generation, tech-loaded rigs.
The hearts of U.S. truck and fleet owners have been beating much faster every year as business-impacting issues pile up.
The 3G Sunsetting Challenge - Timing
That is because wireless carriers' shutdown dates for 3G networks are looming large. U.S. businesses have been using 3G to transmit crucial data for two decades but now need to move, and the sooner, the better for the bottom line.
Each of the major carriers has its own timeline for 3G sunsetting. Plans and timing to phase out 3G services will vary by company and may change. Timelines submitted by the carriers include:
AT&T announced that it will finish shutting down its 3G network by February 2022.
Verizon announced that it will finish shutting down its 3G network by December 31, 2022.
T-Mobile announced that it will finish shutting down Sprint's 3G CDMA network by March 31, 2022, and Sprint's 4G LTE network by June 30, 2022. It also announced it will shut down T-Mobile's 3G UMTS network by July 1, 2022. It has not yet announced a shutdown date for its 2G network.
What is on the line:
Hours of service data
The trucking industry has evolved far beyond GPS location services to electronic logging devices (ELD). ELDs are Federally mandated recording units that track hours of service of drivers, and engine use, to avoid fatigue, potential accidents, and truck downtime.
Telematics and energy
Fuel represents one-third of vehicle operation costs, and in the last year the price of diesel in the U.S. has risen by a third per gallon on U.S. highways, according to the U.S. Energy Information Administration (USEA).
A wide array of data collected by fleet management systems allows operators to optimize routing, monitor fuel efficiency, and decide when to evaluate engines that use more efficient energy sources. Apps that locate the lowest fuel prices are beginning to flourish.
Vehicle tracking
Wireless operator network services are widely used to monitor the status of all vital systems in trucks to determine their performance and schedule out-of-service time for inspections, maintenance, and general adjustments.
Trucking industry experts and trade association execs have advised truckers and fleet owners who have not already upgraded to services and devices that use 4G or 5G wireless data services to start tomorrow.
How to proceed:
Identifying and contacting suppliers
This challenge can present an elaborate but mandatory undertaking as truckers must first identify whom provides their 3G-based telematics equipment and services. Next comes identifying which vendors and carriers provide what they need in a short interval. (That list includes truck manufacturers, vendors, resellers, wireless carriers, and other data service providers (such as those that offer satellite services that could offer an alternative).
And, although the timing could be worse with disrupted supply chains equating to lost business as well as costs of waiting to load, truckers and fleet owners must schedule time to pull their assets off the road for the necessary upgrades of 3G related systems and data services. Time is money, and freight hauling during the year-end holidays should represent big revenues.
Timing is everything
Truck and fleet owners need to check in with their providers to determine actual timeframes and delivery intervals for new gear as the global chip shortage has hamstrung automakers, computer manufacturers, and other core industries. The last thing truckers need is delays or uncertainty in 11th-hour upgrade efforts as carrier sunsetting timeframes in the U.S. have been set.
Emerging solutions
Orbcomm, a satellite constellation owner and single source of cellular services from seven providers globally, is offering a dual-mode connectivity option that it claims it's "sunsetting-proof." Customers select data plans and special devices, and their telematics data is switched between wireless nets and satellites when either's performance falls below acceptable performance levels.
This includes instances where carriers sunset old cellular networks, but it also helps transporters manage assets moving in and out of cellular coverage, which can be lacking or unavailable because of network blind spots or lack of service in remote areas. Also, Orbcomm claims tracking trucks is not interrupted by cellular network congestion or harsh weather.
The dual-mode devices can be programmed to send and receive larger amounts of data in urban areas and keep a vital communications link outside of cellular. An early customer of SpaceX, Orbcomm claims to have over thirty satellites in geosynchronous orbit.
Lighten the load
For those truckers and fleet operators who have not yet completed upgrades, contacting whoever provides their wireless services for a detailed plan for the sunsetting by region and dates could lessen the impact of losing asset visibility and location data. That is because that although carriers need the 3G capacity to fuel faster services like 5G, it will not be an overnight or flash cut.
Connect with customers
Another essential aspect of the upgrade from 3G technology is communicating the plan to the truckers' freight customers to avoid concern and minimize potential loss of business. Sharing details of your upgrade plan or effort could put your customer at ease in a time of sweeping transitions.
Training wheels
And for those trucking entities who have upgraded or are close to completing the move, training drivers and other essential staff on the use and upkeep of the new products and data services is paramount. Essential systems – such as fleet management - have relied on 3G for over a decade, so tech-enabled advances need to be implemented as soon as possible.
Connection to existing operations
All new and improved infrastructure in telematics must be connected to the trucker and fleet owner's current enterprise IT infrastructure (and that of freight-hauling customers). This should make for a smooth transition for tracking and managing transportation intervals and delivery times. Upgrading one link in a supply chain typically requires coordinated adjustments elsewhere, especially during these disruptive Covid times.
Happy New Year?
Clearing skies are in the forecast for the trucking and transportation industries when it comes to the availability of much-needed pieces to the 3G network sunsetting challenge, according to experts.
The component shortage that has slowed the supply chain throughout 2021 is poised for recovery in 2022 – and that recovery will help drive the economy in the new year, according to an analysis by FTR Transportation Intelligence. Based in Bloomington, IN., FTR provides freight forecasting trends, from demand to system capacity to equipment production.
The road ahead
Time is of the essence for the trucking industry as fleet and rig owners who have not already moved beyond 3G wireless networks for their telematics and data services.
Falling behind competitors will only exacerbate business and financial strains in an industry that is increasing its use of technology to run more intelligent and efficient freight hauling enterprises. That is done by dealing with a long-running driver shortage and the emergence of cleaner energy sources.
Slowing the elevated heart rates of those in this crucial industry is paramount to the economic health of the U.S.
Answering Broadband Questions in the Infrastructure Investment Bill
Details

Published on 09 December 2021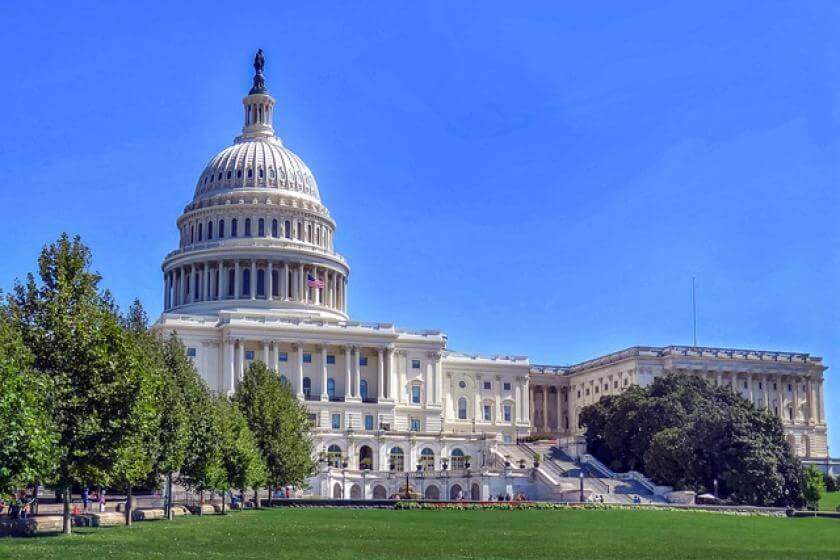 (Source: Pixabay)
Answering Broadband Questions in the Infrastructure Investment Bill
There is little doubt the long-awaited passing of President Biden's $1.2 trillion infrastructure spending bill, which includes unprecedented funding for broadband Internet for all, is a milestone in the economic advancement of America.
But for enterprise IT managers, there are many questions to be answered. When will they be able to review and scrutinize proposals? When will the funding for broadband spending actually be approved? And what will it cost to reach locations that weren't reachable before?
Further still, will affordable broadband to all change the way enterprises look at the makeup of their workforce? With many more able to work from home part or full-time for the first time, will they need to adjust their corporate network planning?
Let us start answering questions about the broadband Internet aspects of the infrastructure. Here we go, from the beginning.
What is the first step under the bill?
Of the $65 billion for broadband in the infrastructure package, $42.5 billion goes to the Commerce Department's National Telecommunications and Information Administration to create the Broadband Equity, Access, and Deployment Program. "I will confess this is going to be a massive undertaking for the Department of Commerce, but we're up for it, said Commerce Secretary Gina Raimondo.
What is the top priority in providing high-speed Internet?
According to Gina Raimondo, President Biden's Secretary of Commerce, the first focus is delivering (affordable) broadband to unserved areas, relying on maps from the FCC. Underserved areas come later.
The bill defines unserved locations as those without access to at least 25Mbps down and 3Mbps up and without access to "latency sufficient to support real-time, interactive applications."
How is high-speed Internet defined for the purpose of this undertaking?
It appears 100 Mbit/sec down and 20 Mbit/sec up is the floor.
How much broadband is enough?
This is a tough question for Raimondo and crew and will likely -post initial installation- be one for service providers to address with follow on upgrades to the broadband foundation. "We have to make sure that we don't spend this money overbuilding, said Raimondo. "Which means we'll have to work very closely with the FCC and using their maps to make sure that we focus the money where broadband doesn't exist now."
What is the timeline for providing funding and financing for the deployment of broadband under the Biden bill?
When asked about the program timeline, Raimondo said the first expansion projects would get underway "well into next year" once the Commerce Department gets set up to distribute the funds.
What comes first?
The bill includes $42.45 billion in grants for expanding physical access to broadband, including building fiber or other networks.
The bill automatically awards $100 million to each state that can be used for technical assistance, to build out a state broadband office, or other efforts, for a total of $5 billion.
How do we make sure the estimated 19 million consumers without access to broadband Internet are served?
Raimondo stated there will be a "tremendous amount of federal oversight and transparency" pertaining to states' proposed broadband plans, and that there will be "very strict criteria" to ensure equitable affordability and accessibility.
Broadband Internet access is great, but what about affordability?
The deal's $65 billion investment ensures every American has access to reliable high-speed Internet with an historic investment in broadband infrastructure deployment, just as the federal government made a historic effort to provide electricity to every American nearly one hundred years ago, according to a statement from The White House, which added: "The investments in this bill will help ensure every American can access affordable, high-speed Internet, which means requiring funding recipients to offer a low-cost affordable plan," according to the White House.
"Everyone who gets a penny of this money is required to offer a low-cost, affordable plan; provide federal funding for broadband services to low-income families; requiring providers to be transparent about pricing to help families do comparison shopping for services where they have competitive options."
Where are we with other broadband Internet efforts from earlier recovery and spending bills and edicts?
The first awards distributed under the Economic Development Administration's (EDA) American Rescue Plan programs have been made. The unit will fund a variety of activities, among which a state may choose one or more to fund, including supporting statewide broadband data collection, mapping efforts, and developing statewide broadband deployment and technical assistance plans.
All 59 states and territories have been invited to apply for a $1 million grant through EDA's Statewide Planning program — one of six programs EDA developed to equitably distribute its $3 billion in American Rescue Plan funding.
These are the first EDA American Rescue Plan grants announced; the remainder will be disbursed in the coming months. The first awards are to Alabama, Arkansas, Connecticut, Florida, Georgia, Hawaii, Kansas, Kentucky, Maine, Massachusetts, Michigan, Mississippi, Nevada, New Jersey, New York, North Carolina, Oklahoma, Pennsylvania, Rhode Island, South Carolina, Tennessee, Utah, West Virginia, and Wisconsin.
The Road Ahead
We've answered many of the basic questions regarding the contents of the broadband segment of the infrastructure investment bill, but there are many more that need to be addressed. Stay tuned for continuing coverage of this landmark effort to expand high-speed Internet to all.
Top Issues in Evaluating UC Reporting and Analysis Packages
Details

Published on 09 December 2021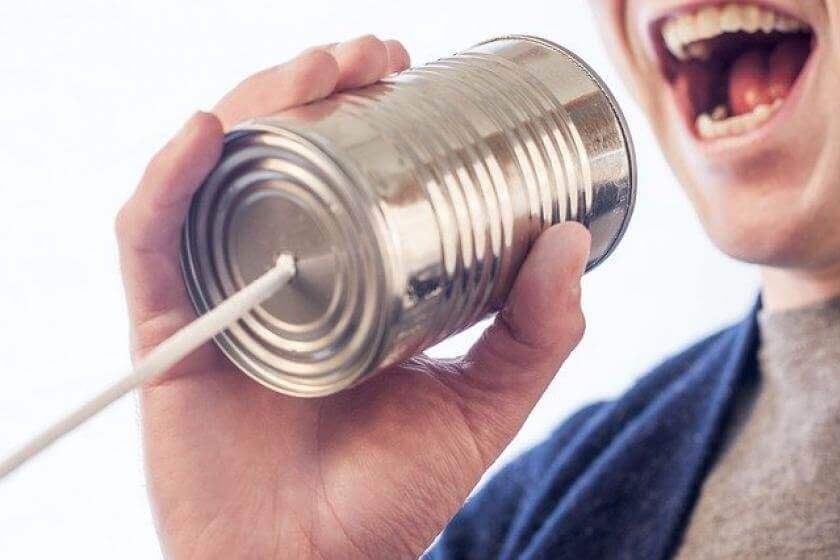 (Source: Pixabay)
Advanced capabilities and analytics take center stage as enterprises consider third-party offerings to span the premises, cloud, and hybrid communications scenarios.
At a time when enterprises have on-premises communications equipment, cloud-based services, or use hybrid approaches, the toughest question for IT and business managers is increasingly: How can I get a handle on managing all three scenarios?
The answer to this challenge appears to be third-party reporting packages that automatically collect call data records and contact center metrics from many on-site systems and cloud telephony data sources.
Why? Single vendor (or even product-specific) native reporting applications are offered by UC system vendors and telephony system vendors. Oftentimes, in a single vendor environment, data is collected by multiple applications.
Enterprises can cover their entire infrastructure, replacing complexity with simplicity, by introducing consolidated reporting that IT and business managers can create and dashboards for real-time viewing.
Where to begin?
Sought after factors and functions in robust reporting solutions
-Multi-vendor support? If your enterprise uses multiple vendors' telephony systems (legacy PBXs and newer UC platforms), you need to find a reporting package that supports the more complex infrastructure as your call processing needs to be managed as one, not as individual silos. Thanks to decentralized purchasing, M&As, consolidation, and maximizing investment in legacy systems, enterprises in several verticals find themselves facing the tall task of managing a multi-vendor infrastructure.
-Broad data source support: Look for consolidated reporting and analysis capabilities that are supported by drawing data from a wide range of UC platforms, legacy PBXs, UC platforms, videoconferencing tools, and numerous session border controllers (SBC).
-How reporting is offered: IT managers should expect to see flexibility in UC reporting solutions, with options beyond an on-premises software offering that include an end-user managed software-as-a-service option, as well as a hosted and managed software-as-a-service model.
Enterprises will appreciate the hosted options if they seek to avoid upfront capital expenditures with a low, scalable service fee. Customers typically get full access to the reporting application through a secure web browser interface. The vendor provides implementation and system administration along with application management.
-Check with your UC vendor. If you can wait, ask your vendor/vendor's roadmap for its native reporting solution. If you do not see what you need, also review the list of reporting providers in their recommended partner program. This can be large when dealing with top telephony system vendors such as Cisco, Avaya, and Nortel. Also, check your vendor's (or vendors') list of integration partners.
-Reporting solution components. Regardless of your location or corporation (store vs. retail chain), the system needs a vast database as it will be the repository of all call data, frequently with data feeds from multiple applications per vendor. This archive will be searched regularly, so it needs a companion reporting engine that enables the on-demand creation of reports.
-Dashboards. As seeing is believing, or at least better understanding, another crucial component is a display (dashboard) for viewing real-time call handling stats at the site and corporate levels. This should provide graphics that users can view to get a solid handle on call volume and processing and take corrective action where needed. Also, the need for a single user interface for visibility into your call handling operations is essential to simplify ongoing monitoring and management.
-Custom reports. Enterprises require far more than standard canned reports as use cases and applications have made call processing more complex. The need to drill down to the phone extension to determine how calls are handled, or more importantly mishandled, or abandoned, is crucial to understand the caller experience. Dozens of canned reports are not enough if none cover the crucial aspect of your call operation you wish to measure and manage.
-Report creation. Beyond creating standard, canned reports, the solution must be simple and intuitive enough for department managers can create, understand, and act on custom reports without the common practice of business managers having to request the reports from their IT departments and wait for days, weeks, or longer for the reports. This speeds report creation and use while offloading an often-onerous task from IT departments.
-Drill down capability. Whether it is to identify caller complaints, misuse of facilities, abandoned calls, Freedom of Information Act requests, or emergency calls, the reporting package, with its searchable archive of call data, must be able to quickly identify individual calls by caller ID and react accordingly.
-Video collaboration support. Covid boosted the use of video communications as organizations raced to adopt an effective means for meetings that included blended work from home and work from office employees. If your enterprise wants to report on expanding use of these video collaboration tools, they will need a reporting package capable of understanding their use and managing resources accordingly.
The spike in the use of Microsoft Teams (by enterprises), Zoom (by educators) underscore the increasing need to support and optimize the use of video tools. Companies need to apply analytics to control and manage their use of these offerings for several reasons, including the alignment of telecom facilities with traffic volume and performing chargeback applications.
Up next: Use cases and benefits of reporting offerings
UC reporting packages can streamline the way customers manage their communications infrastructure in this time of marked historic change in the way businesses conduct business. In the second installment in this two-part series, we will explore top uses of UC reporting and analysis offerings, with benefits realized across vertical industries. They include retail, healthcare, the public sector (state and local government), and higher education.
LEO Satellite Broadband: Top Considerations for Enterprise IT
Details

Published on 03 November 2021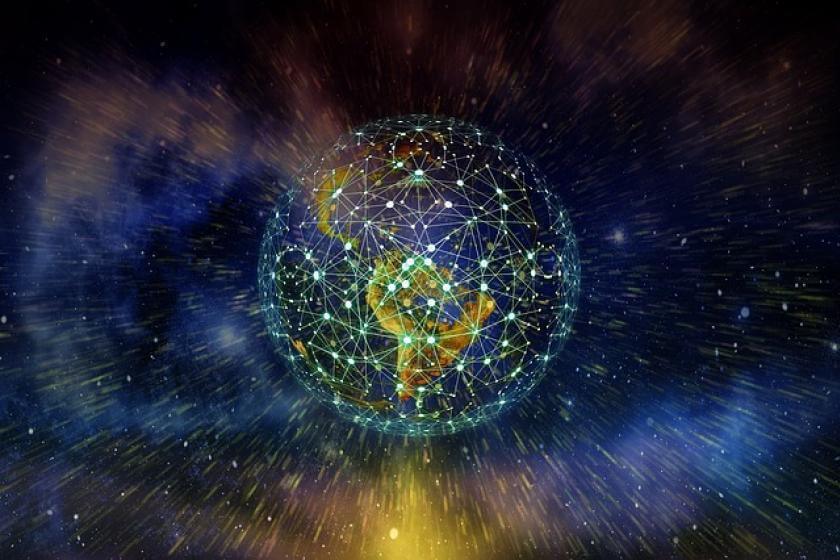 (Source: Pixabay)
The low-earth orbit satellite (LEO) space race is underway and warrants watching and continued evaluation.
The latest space race, not billionaires and rockets, has gained attention from network planners here on Earth. This begs the question among enterprise IT managers and industry experts: Are Low-Earth Orbit (LEO) satellite-provided broadband services a viable alternative to terrestrial options?
How LEO satellites work
With earlier geostationary satellites, several high-orbit birds could provide global coverage, albeit from over 22,000 above Earth. With LEO satellites, which are set at about 100-1,200 miles above the planet, a LEO can cover about 1/66th of the globe, which means a large constellation of birds is required for global coverage. Though they have shorter lifespans, they are more advanced and less expensive.
At present, Elon Musk's SpaceX, Amazon, Telesat, and OneWeb are vying to support next-gen networking-driven initiatives here on Earth, likely providing IT managers with fresh new options for supporting new and rearchitected business undertakings. One caveat: Amazon's Project Kuiper has not yet launched LEO satellites.
That's because the reality behind this generation of LEO satellites is that creating a space fleet of birds is both capital intensive and time-consuming, all while fiber and fixed wireless are advancing quickly here on Earth as a popular means of providing broadband network connectivity today, as a largely government-funded broadband breakout is underway. Much of the focus is on unserved and underserved rural areas with the goal of closing the digital divide.
Early guidance, factors for IT managers
Speed and latency
Musk's SpaceX has been forthcoming on the speed and latency of its Starlink offering. The company posted the latest update on its website: "Starlink is now delivering initial beta service both domestically and internationally and will continue expansion to near-global coverage of the populated world in 2021.
During beta, users can expect to see data speeds vary from 50Mb/sec to 150Mb/sec and latency from 20ms to 40ms in most locations over the next several months as we enhance the Starlink system. There will also be brief periods of no connectivity at all.
As we launch more satellites, install more ground stations, and improve our networking software, data speed, latency, and uptime will improve dramatically."
"There is certainly a lot of buzz around Starlink and some of the speeds early customers are seeing," began Jeff Heynen, vice-president, Broadband Access and Home Networking at Dell' Oro Group. (In a Q2 test, Starlink was pegged at 45 ms, while all fixed averaged 14 ms, according to Speedtest).
Space race
Starlink's Internet speeds are fast approaching those of regular broadband, according to Speedtest. The Musk service posted an average Q2 download speed of 97.23 Mbps, meaning it took about a minute to download a film. Starlink had the fastest satellite internet speeds, beating HughesNet and Viasat, according to Speedtest.
Musk's service was the only satellite internet provider in the United States with fixed-broadband-like latency figures and median download speeds fast enough to handle most of the needs of modern online life at 97.23 Mbps during Q2 2021 (up from 65.72 Mbps in Q1 2021). HughesNet was a distant second at 19.73 Mbps (15.07 Mbps in Q1 2021) and Viasat third at 18.13 Mbps (17.67 Mbps in Q1 2021). "None of these are as fast as the 115.22 Mbps median download speed for all fixed broadband providers in the U.S. during Q2 2021, but it beats digging twenty miles (or more) of trench to hook up to local infrastructure," said Speedtest.
Another research firm, McKinsey, has noted that the latency of current-era LEO satellites will be far less than first-generation LEO birds and offer speeds faster than copper and cable.
Coverage: Now and later
IT managers considering the satellite Internet option will need details on the LEO satellite providers' coverage plans to determine which of their sites fall into the coverage zone. They must also press terrestrial carriers on where their high-speed networks are – and will be – as they spend to expand their broadband networks, especially with FCC, USDA, and Federal funding and financing programs.
Service-Level Agreements (SLA)
Whether IT managers are kicking the tires or want to begin using LEO satellite services, they would be well advised to seek aggressive SLAs to ensure that the evolving service meets their networking needs.
This is important because LEO satellite companies aren't finished. (SpaceX is still in a beta-test, albeit international and long-running). It's unclear when it will end. Other providers offer commercial services now and plan to add birds.
And then there's Amazon, which could launch its first handful of satellites by yearend.
Primetime Players?
At present, LEO satellite services have a way to go to compete with options like fixed wireless (cellular and proprietary) which don't require big digs for deployments, nor continuing launches of communications satellites. The future, however, could be different.
"The target for LEO satellite service is residential, certainly given the promised bandwidth and latency ranges. Obviously, enterprise IT managers can't really afford to move forward with a solution that will likely have some outages," explained Heynen. "Even if a business is in a rural area and requires some type of broadband service with higher SLAs than residential service, LEOS are probably not ready for prime time, just yet."
Reality Check
That story might change in the future when satellite coverage is more robust, Heynen added. That's a work-in-progress for several providers and TBD for interested parties like Amazon. With this LEO satellite space race, there is no finish line.
Why Enterprise IT Should Follow the Use of Emerging Tech in Sports
Details

Published on 06 October 2021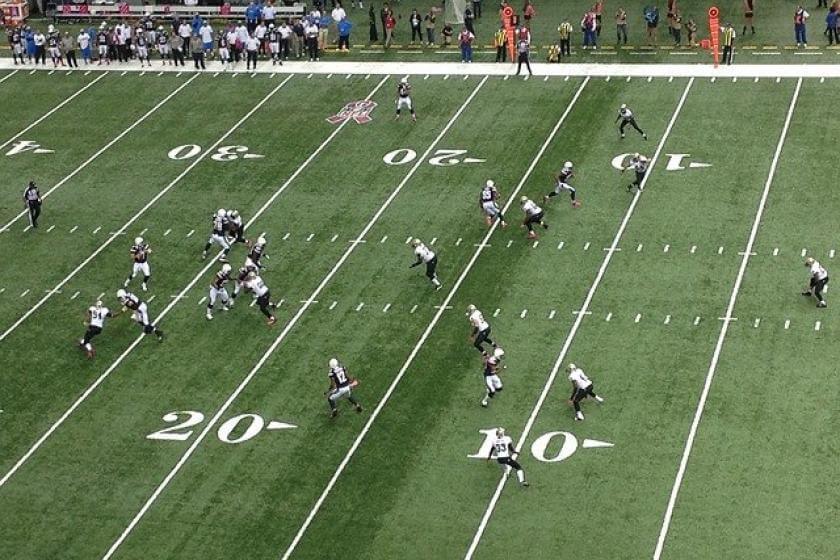 (Source: Pixabay)
The National Football League's long history of experiences – good and bad - with emerging technology products and services provides pure B2Bers with time and effort-saving learnings.
Long thought to be business-to-consumer organizations by their B2B counterparts, enterprise IT would be well advised to keep a close eye on sports entertainment entities that it turns out play in both spaces simultaneously. Why sports? Because they have years of hands-on experience with emerging technology products and services that most others can benefit from.
Whether it's Wi-Fi 6, 5G, analytics, facial recognition, or video capture and distribution, the National Football League (NFL) has been there and is doing that on either a league or team venue-wide basis, accumulating expertise in areas of interest to B2B firms.
Sports leagues are B2B and B2C entities
Like other sports leagues around the world, the NFL's B2B product is live sports content (programming), with contests carried live by the broadcast TV networks (that originally took the sport to the masses) as well as Internet streaming services in the U.S. and abroad.
Yes, the NFL, like other sports leagues, also doubles as a B2C operation, with a key slice of its revenue initially started as ticket sales for fans in the stands and has evolved to monetizing followers through stadium-wide Wi-Fi to keep them engaged with all forms of social media and video sharing sites. Secondary revenue streams are concession and merchandise sales.
It was little surprise when the NFL branched out into console gaming with its wildly popular Madden partnership with EA Sports, which in turn has given rise to e-sports. Several team owners across U.S. pro sports have taken stakes in e-sports teams.
Another means to grow the leagues is through sports betting, which is widely available and helps sports attract additional viewers.
Technology Experiences
Facial recognition: security vs. privacy
Early testers and users of facial recognition technology: Super Bowl 35 was among the first entities in the U.S. to try it in 2001 in Tampa, less than a year before the world-changing terrorist attacks on 9/11. The league's New Orleans Saints were among the first (2020) to use facial recognition systems to control access to the club's practice facility. This made the Saints one of the first in the U.S. to employ it for a non-law enforcement application.
The Cleveland Browns announced early in the season that they are using a facial recognition option as an alternative to paper and mobile tickets for fans. "Fans can enroll and link their ticketing account to a selfie and come to the stadium and enter in with just their face," explained Brandon Covert, VP of Information and Technology for the Cleveland Browns, in an interview with WKY-TV in Cleveland. Covert says this will make for a faster experience. "Fans don't have to use their phone, don't have to add tickets to their wallet, which is already a good process. This makes it just even quicker."
Other venue owners are exploring the controversial tech as a means of ensuring that fans who have been banned from their stadiums for bad behavior don't gain access to the facilities.
Wi-Fi: Then and now
Since pioneering stadium Wi-Fi use with the league's inaugural implementation nearly a decade ago in 2012, the New England Patriots, the football club, has upgraded the connectivity foundation multiple times and just recently worked with partner Extreme Networks in the last year for an installation of Wi-Fi-6 (aka 802.11 ax) to stay ahead of soaring use at the over 65,000-seat multi-purpose stadium.
The emergence of stadium Wi-Fi has been a hit with smartphone-toting fans and content creating teams, the league, and an array of team and stadium apps that engage fans and enable functions and processes. Fans have responded by using the stadium Wi-Fi networks and cellular services to share content with social media sites and to send images and videos to friends.
Analytics
Like a huge swath of enterprises, the NFL has used a variety of technologies, including Wi-Fi analytics packages, to gain vivid insights into fan activity and to help monetize the fans. An offering like Extremes has been providing teams and Super Bowl hosts granular data to identify usage trends and plan their underlying networks accordingly.
Video networking and distribution
Given that the NFL's B2B product is live sports programming with frills, the other Bs are the TV broadcast networks and, more recently, streaming services. The league has used technology to improve and expand both live and on-demand video content for many years. It created two coveted premium channels of its own – NFL Networks, which carries Thursday Night Football, and NFL RedZone, which is a live offering show scoring clips of all games played on Sundays.
A big slice of NFL stadiums has already been equipped with networked HD video cameras to provide 360-degree replays for fans in the stands, NFL websites, and highlights shows. These ring-based systems from Intel can require a mini data center connected to a GPON network to carry and process the huge amount of video used to create next-gen replays. Fiber and football go together.
Going global, through streaming
Enhancing the programming product and expanding its use are core to the NFL's B2B business strategy. That's why the league has formed streaming deals in Canada, China, Europe, and beyond in its efforts to take their live games (with ads and sponsorships) global. That has been aided by holding two regular season games a year in the U.K.
Works in progress
Some of the NFL's tech initiatives have been met with headwinds and delays, most notably the league's mobile ticketing mandate this year that eliminates the use of paper tickets and has angered fans because of long waits for entry because the Wi-Fi doesn't provide a strong or reliable enough signal to scan the tickets in the cellphone's Google Wallet.
Changing or replacing long-standing processes, whether for business or consumers (fans), is yet another area where the NFL and other pro football leagues have much in common with B2B enterprises. And enhancing current content products needs to work for everyone as the league serves two interconnected customer bases: businesses and consumers.