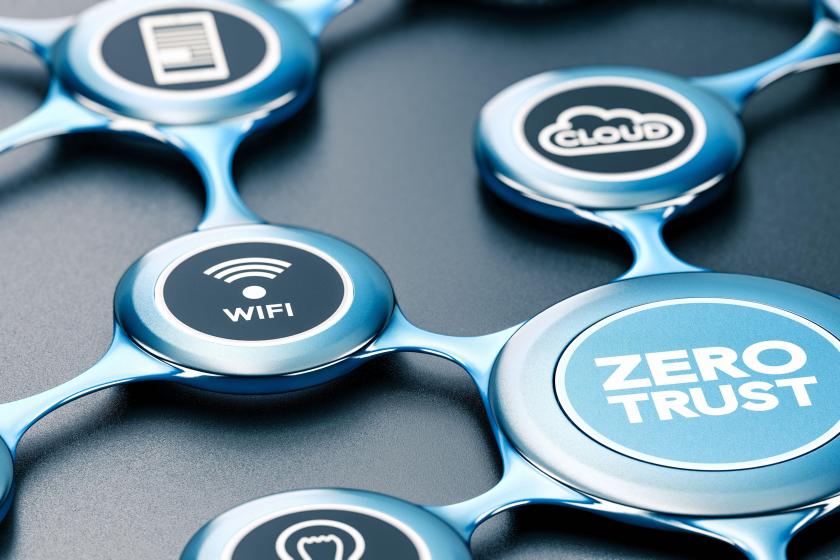 Details

Published on 19 November 2023
A zero trust architecture reduces a network's attack surface and lowers the risk of a data breach. Here are some tips when implementing such an architecture.
Understanding Zero Trust Architecture
Zero trust is a high-level strategy that assumes that individuals, devices, and services that are attempting to access company resources, even those inside the network, cannot implicitly be trusted. To enhance security, these users are verified every time they request access, even if they were authenticated earlier.
1. What is Zero Trust Architecture?
Zero trust focuses on protecting resources (assets, services, workflows, network accounts, etc.), not network segments, as the network location is no longer seen as the prime component to the security posture of the resource.
2. What are the Benefits of Zero Trust Architecture?
Zero trust security reduces the attack surface and risk of a data breach, provides granular access control over cloud and container environments, and mitigates the impact and severity of successful attacks, thus reducing cleanup time and cost.
3. What Is the Zero Trust Architecture Model?
Zero trust architecture is a security architecture built to reduce a network's attack surface, prevent lateral movement of threats, and lower the risk of a data breach based on the zero-trust security model. Such a model puts aside the traditional "network perimeter"—inside of which all devices and users are trusted and given broad permissions—in favor of least-privileged access controls, granular micro-segmentation, and multifactor authentication (MFA).
4. Zero Trust Architecture and the Modern Workplace
Zero trust architecture security is especially well-suited to the hybrid workplace, which can be a mix of internal users, remote offices, employees working from home as well as mobile users. And it covers everyone – every time each attempt to reach corporate computing resources.
5. Understanding the Zero Trust Approach to Security
A zero trust platform consolidates many previously distinct technology solutions. They include Zero Trust Network Access, Secure Web Gateway, DNS Filtering, Cloud Access Security Broker (CASB), and more into one natively integrated platform.
6. Moving Towards Zero Trust Architecture
You must accept that remote access to crucial resources exposes your organization to a wide array of potential paralyzing cyberattacks, including those that come from unmanaged devices on non-secure networks. The overarching goal is to secure endpoints, networks, and applications to prevent breaches and strengthen your security position.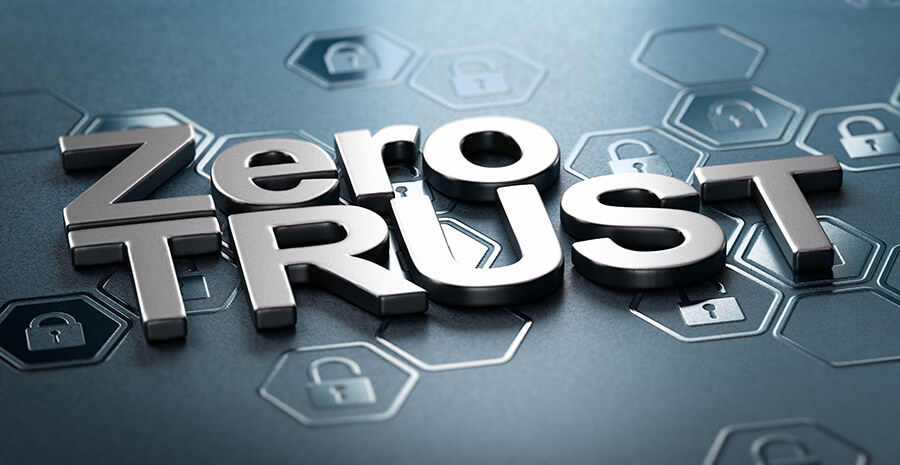 The Importance of Zero Trust Architecture
1. It improves security and protects against cyberattacks
Zero trust architecture is a comprehensive approach that protects organizations from an array of cyberattacks by requiring those inside and outside to gain approval to corporate computing and data assets every time an attempt is made. Security is simplified when you use a single overarching approach to access from devices of all devices.
2. It increases the efficiency and productivity of the workforce
By streamlining access and avoiding often crippling cyberattacks, zero trust security enables your employees to focus on work without disruption. Whether located in a central location, remote offices, or homes, all can safely access resources and boost their efficiency.
3. It makes the business more agile and responsive to changes in the market
With a zero trust architecture, businesses can sidestep security problems that can hamstring lifeblood operations and ventures. Without these maddening problems, companies are free to be more agile and respond to changes in the market required to advance businesses. While many firms are stuck responding to security problems, others are free to focus fully on agility and keeping abreast of the latest changes in their industry.
4. It enhances the protection of data and assets
Employing a zero trust architecture enhances the protection of corporate data and other high-value assets by using an approach made of several integrated pieces, all representing function-specific layers. Together, they enable organization-wide next-level protection using the most modern security approach.
5. It increases compliance with regulations
Zero trust enables compliance with data privacy rules. A company that is subject to major data protection rules would benefit from implementing zero trust security as part of its compliance regime to ensure that only certain persons and systems can access and handle covered data.
6. It reduces the risk of internal threats
Unlike older approaches that focus heavily or entirely on external threats, implementing a zero trust architecture goes beyond protecting against external threats to shutting down internal threats. Each time any worker anywhere attempts to access data and apps, they must be approved by the zero trust security system.
7. It improves the protection against external threats
Zero trust security offers organizations a next-generation approach to thwarting more advanced attacks from outside. Perimeter security-focused approaches are fading in popularity to make way for the ascendance of zero trust architectures, which are designed to thwart a growing list of external threats from remote workers, mobile workers, traveling workers, IoT devices, the cloud, and more.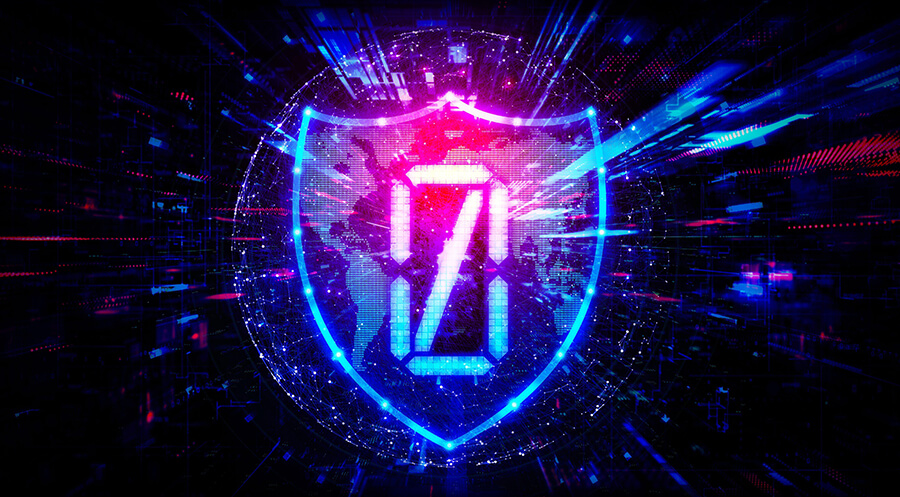 Top Tips to Implement Zero Trust Architecture
Step 1: Define the protect surface.
Defining your attack surface should be the first item on your zero trust implementation list. This requires you to zero in on the areas your organization needs to protect. Focus on your most valuable digital assets. Otherwise, you may find yourself overwhelmed with implementing policies and deploying tools across your entire enterprise network.
Step 2: Limit the blast radius.
The saying "limit the blast radius" refers to taking preventive practices to limit the effects – or impact - of an outage. A single, unanticipated defect must not cause an entire software offering to collapse. That concept is akin to isolating a faulty electrical circuit in a house without cutting all power.
Step 3: Architect a Zero Trust security network
First, there is not a one-size-fits-all solution. Therefore, a zero trust network must be designed around your specific protect surface. In most situations, your architecture may start with a next-generation firewall (NGFW), which can act as a tool for segmenting an area of your network, according to Fortinet. Later, you will want to implement multifactor authentication (MFA) to ensure users are vetted before receiving access, the vendor said.
Step 4: Monitor and maintain the network.
You are urged to monitor your network on a regular basis and closely. Why? Because monitoring activity on your network can alert you to potential problems sooner and provide information for optimizing network performance without impacting security. The regular report can be used to identify abnormal behavior and for analysis to improve the network.
Step 5: Create the zero-trust policy.
You will need to design your zero trust policies after designing the network. One effective way involves asking who, what, when, where, why, and how for every user device and network that will want to access the network.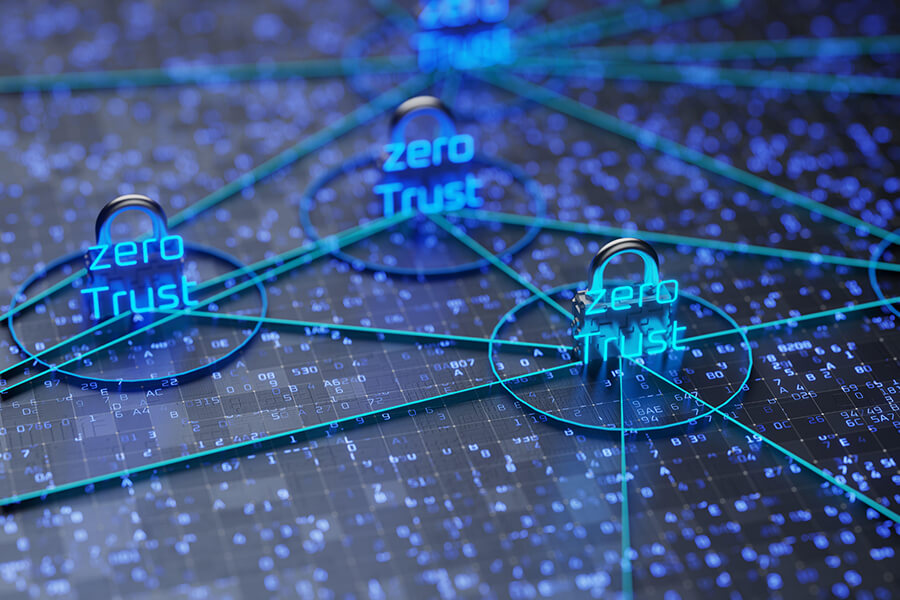 The Future of Zero Trust Architecture
1. What Is the Difference Between Zero Trust and Traditional Architectures?
More established security approaches focused on protecting the perimeter of corporate networks. The thinking was that a firewall could protect computers and services from any outside interference. This was partnered with physical securing and virtual private networks (VPN) and its tunneling for remote and traveling access. The need for a zero trust architecture was born out of the rise in mobile computing, threats from within, IoT, and cloud computing, which together necessitated continuous monitoring, validation, and repeated authentication of user and device.
2. Why Is Zero Trust Architecture Important?
Enterprises are struggling to respond to and fend off security problems and cyberattacks like no other time in the history of technology. Zero trust is an advanced security framework that validates all users, devices, and network traffic to fortify organizational assets. It's identity-based. It blocks unauthorized access from outside and inside the organization. You can also reduce costs and focus on improving the way you do business.
3. How to Implement a Zero Trust Architecture
To build a zero trust network, you need a network access control (NAC) system that monitors who and what is trying to access your network, as well as their activity once connected. You then segment your network according to the different areas you want to protect and create your policies.
4. Challenges of Zero Trust Architecture
Challenges await organizations planning to implement a zero trust architecture. The foremost is the complexity of the organization's infrastructure, which can consist of proxies, servers, applications, databases, and software-as-a-service solutions, explains Security Intelligence. Further, some components may be running onsite while others reside in the cloud.
Securing each segment of the network while meeting the requirement of a hybrid environment, with a mix of legacy and new applications and hardware, makes it hard for organizations to achieve complete zero trust implementation, explains the analysis group.
Conclusion-What do I do next?
Nary a week passes without word of a crippling cyberattack or breach of customer data. The stakes are higher, and forward-thinking organizations are looking for a next-generation security framework to provide blanket coverage for all user types and spans attacks from within and without. Zero trust security is designed to fit the bill today and in the future.
Follow Network Computing's Zero Trust Architecture coverage and other crucial content here.