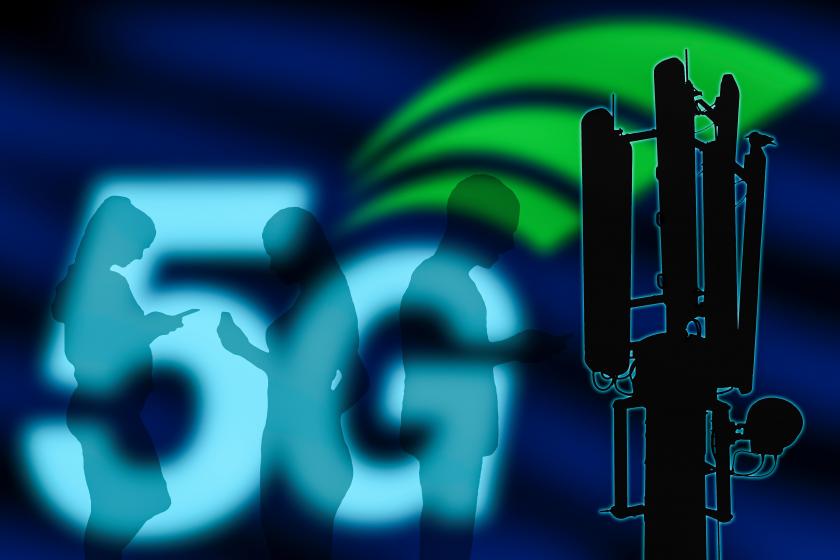 Details

Published on 12 July 2023
(Source: Geoff Smith / Alamy Stock Photo)
Depending on availability, fixed wireless access could deliver the bandwidth IT managers need to connect far-flung workers and remote sites.
Although living in the shadow of fiber as an alternative to broadband for all, fixed wireless access (FWA) has a bright present and future as means to expand corporate networks to home workers, small businesses, and rural locations.
Enterprise IT planners can expect to see an expansion of FWA availability as the result of an ongoing effort by the FCC to use the 42-42.2 GHz spectrum for sharing among small businesses and small wireless internet services providers (WISP). Bringing millimeter wave services such as 5G could be a boon for value-conscious high-speed broadband seekers.
The focus to date has been on fiber-based carrier deployments as they provide higher-speed services and can easily scale upward. Fixed wireless access point-to-multipoint systems can be upgraded but have fallen short of fiber-delivered speeds.
What's the value of fixed wireless access?
In a challenging economy punctuated by inflation and higher prices for most everything, it's little surprise that the business case for or against fixed wireless access comes down to cost and ROI. The fastest option can give way to a slower alternative that's better value.
T-Mobile and Verizon have seen big first quarters by bundling 5G FWA (Internet) with wireless calling plans, an emerging trend that will continue as states add carriers are at the beginning when it comes to actual fiber deployments based on the $48 billion Broadband Equity, Access, and Deployment program (BEAD) included in the Infrastructure Investment and Jobs Act.
5G fixed wireless access gains momentum
5G FWA has been the focus lately, with T-Mobile and Verizon each adding hundreds of thousands of new subscribers each quarter and stealing away existing cable and DSL subscribers.
Commenting on broadband delivery options and priorities for using BEAD funding, Jeff Heynen, Vice President, Broadband Access and Home Networking at Dell'Oro Group, said, "All this Federal money is about getting people connected, not just getting them fiber."
They are doing so by offering consumers a low rate, no contract, and discounts on bundles with cell phone plans, explained Jeff Heynen. "The success of these services, which offer decent, but certainly not fiber-like speeds, is proof that speed isn't everything. In fact, with inflation and prices still high, value is a crucial factor in how people select their broadband service."
Fixed wireless access overcomes broadband services challenges
Fixed wireless access, which is available to support sub 5G speeds, holds a large edge on fiber when it comes to installation. Trenching for fiber is a time, labor-intensive and expensive undertaking, especially in un- and underserved, often rural areas. Mountainous areas and regions where the ground is frozen several months a year are also major challenges. Hanging fiber over telephone poles requires local approvals that slow deployment but is far less disruptive than trenching roads.
In contrast, adding gear to current towers and adding new ones is less resource-draining. FWA does require line-of-sight between signal origination and devices at the location to be connected.
Additionally, a wide-sweeping education and staff skills shortage widely acknowledged by the Fiber Broadband Association (FBA) industry trade association and fiber industry companies portends to slow the rollout of broadband, which requires significant labor for trenching, splicing, and other routine deployment tasks that FWA deployment largely avoids.
What about WISPs?
Fixed wireless internet service providers (WISPs) deliver broadband to customers in fixed locations such as residences, businesses, and schools. They focus on serving the hard-to-reach, unserved areas of rural America, as well as bringing affordable alternatives to underserved urban customers.
There are over 2,800 providers serving more than 7 million customers in 50 states. WISPs are small organizations with an average of under ten employees apiece and 1,200 customers, according to the Wireless Internet Service Providers Association (WISPA). Typical download speeds are 25 to 100 Mbps for residential and up to 1 Gbps for businesses.
Most WISPs are small and medium-sized businesses that have built their networks with private capital and are profitable and sustainable without government subsidies, according to the association. They employ local staff.
Beyond the recently outlined FCC plan, WISPs, small carriers, and rural groups will be able to access through sharing the 14 to 14.2 GHz band, which will help them compete with incumbent providers to serve small businesses, which make up over 95% of all U.S. businesses.
Furthermore, equipment vendors such as Tarana Wireless, which has raised $376 million in funding, are targeting WISPs and small players with their evolving FWA offerings. The company's solution is interesting in that it can use both unlicensed sub-6GHz spectrum as well as licensed CBRS spectrum, according to Dell'Oro's Heynen. "CBRS spectrum is going to be critical for WISPs seeking BEAD funds as they must have licensed spectrum to qualify. " In addition, installing robust outdoor routers will help overcome the building materials challenges. FWA providers will have to offer alternative solutions where users can see similar speed and performance – without the limitations of 5G millimeter wave issues.
Furthermore, fixed wireless access addresses a common 5G limitation. Early on, FWA systems using 5G were limited as the millimeter wave spectrum used had difficulty penetrating building materials such as metal and certain types of glass. Over time, a feature called beamforming was applied to address this challenge by forming the signal into a tightly focused beam.
A final word about fixed wireless access
All the talk about deploying fiber first, foremost, and fully will likely give way to an end result that includes optical and fixed wireless systems in the absence of carrier overbuilding. Value (less cost per connection as well as the ability to bundle mobile services) and availability are probably the two biggest advantages FWA offers IT managers, Heynen said.
Related articles: