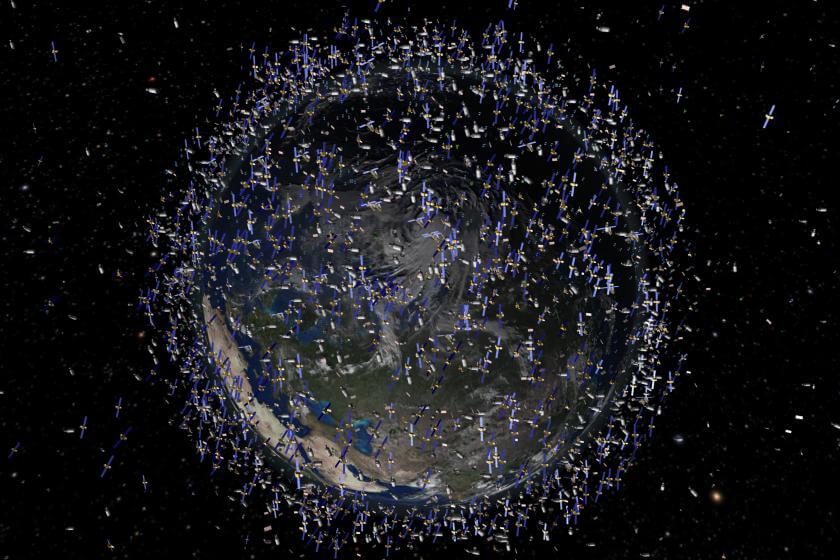 Details

Published on 20 April 2023
(Source: Science History Images / Alamy Stock Photo)
The move is designed to give rise to Internet access and emerging satellite-to-cellular services for enterprises from SpaceX, OneWeb, Globalstar, Amazon, Iridium, and their wireless operator partners.
Acknowledging that its policies and processes could not keep pace with a burgeoning satellite services sector, the FCC Tuesday launched a new entity dubbed the Space Bureau, designed to meet the needs of the next Space Age.
What is the FCC's new Space Bureau?
The new bureau has been formed by splitting the current International Bureau into two separate cooperative units within the agency. The Space Bureau will focus on policy and licensing matters related to satellite and space-based communications and activities, and the Office of International Affairs (OIA), which will coordinate FCC work with foreign and international regulatory powers.
LEOs at the heart of Space Bureau focus
In recent years, the second space race has already seen the FCC authorize the launch of roughly 10,000 low-earth orbit (LEO) satellites for operators looking to deliver everything from Internet access to an emerging set of satellite-to-cellular offerings that provide connectivity to those off the terrestrial wireless network grid, including S.O.S services that help those with emergencies.
The creation of the Space Bureau is the latest in a series of steps the FCC is taking to realign and expand its resources to meet the needs of a fast-emerging satellite communications sector driven by the broadening use of LEO birds worldwide.
Roughly 4,000 LEOs are currently in orbit, with another estimated 20,000-30,000 awaiting review by the FCC.
"The satellite industry is growing at a record pace, but here on the ground, our regulatory frameworks for licensing have not kept up. We're working to change that. We are moving forward with our plan to prepare for what comes next," said FCC Chairwoman Jessica Rosenworcel. "A new Space Bureau at the FCC will ensure that the agency's resources are appropriately aligned to fulfill its statutory obligations, improve its coordination across the federal government, and support the 21st-century satellite industry."<.p>
The FCC claimed in January that it has acted "to speed up regulatory review processes, increase the size of the FCC's satellite division by 38 percent, create new opportunities for competition in the delivery of satellite broadband services, and modernize spectrum policy to better meet the needs of the next generation Space Age."
What will the Space Bureau do?
Once the reorganization is complete, the Space Bureau will, according to FCC materials:
Lead complex policy analysis and rulemaking.
Authorize satellite and earth station systems used for space-based services.
Streamline regulatory processes to provide maximum flexibility for operators to meet customer needs.
Foster the efficient use of scarce spectrum and orbital resources.
Adopt new rules for deorbiting satellites to address orbital debris risks.
Serve as the FCC's focal point for coordination with other U.S. government agencies on matters of space policy and governance.
Collaborate with the OIA for consultations with other countries, international and multilateral organizations, and foreign government officials that involve satellite and space policy matters.
What is the enterprise IT impact of the new Space Bureau?
For enterprise IT looking skyward for new and more robust communications options, the Space Bureau could provide a growing menu of services faster, backups for cut cables/suspicious network outages on Earth, and greater competition that could contain prices and fuel innovation.
Who are the LEO satellite operators?
The list of current LEO satellite operators includes Elon Musk's SpaceX, which is best known for its Starlink internet services, OneWeb, Globalstar, and Iridium. Amazon has vowed to join the LEO space race under Project Kuiper, which has its first LEO bird launch set for later this year.
What's the difference between LEO and GEO satellites?
LEOs fly closer to the planet — about 350 miles above Earth for Starlink satellites — versus 22 thousand miles above Earth in geostationary (GEO) orbit. LEOs have gained ground in the internet services market, helping in the defense sector (helping Ukraine hold off invading Russian forces), maritime communications, and with agriculture.
From Internet access to satellite-to-cellular services
As operators launch LEOs to build fleets, they have more recently partnered with wireless providers and equipment vendors to offer satellite-to-cellular services for those on Earth.
The activity increase in the sector has seen Apple team with Globalstar, T-Mobile partner with SpaceX, and Iridium connect with Qualcomm to create satellite-to-cellular services. Verizon has paired with Amazon. These services provide a lifeline to traveling and mobile workers when in remote and other rural areas.
Will the FCC's Space Bureau help operators avoid disputes?
The creation of the Space Bureau and planned collaboration with the resulting OIA could provide oversight in cases where disputes arise between satellite operators. The industry has already seen one such high-profile situation when SpaceX claimed that DISH Network's work-in-progress 5G network will interfere with the former's LEOs in the 12 GHz band. Time will tell.
Related articles: