Articles
Sample Articles from Bob Wallace.
Read More about Bob.
CBRS Spectrum Auction Transforms Enterprise Cellular Landscape
Details

Published on 28 September 2020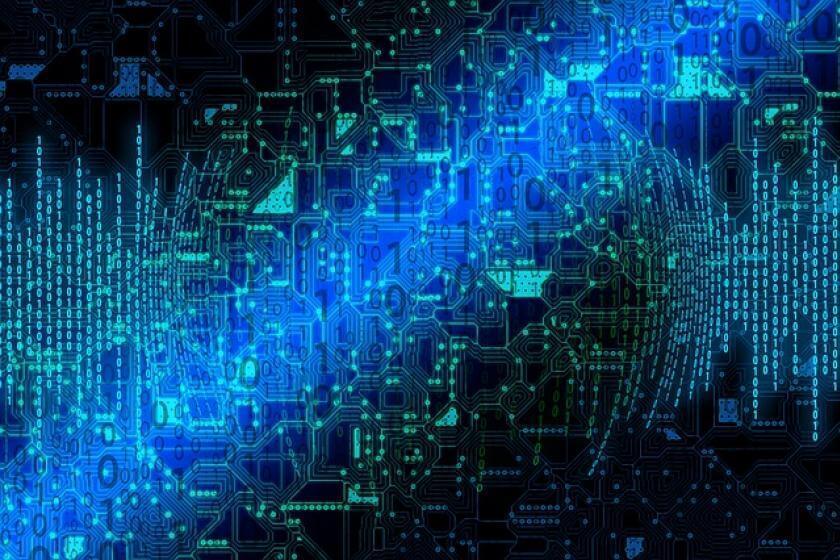 Image source: Pixabay
CBRS Spectrum Auction Transforms Enterprise Cellular Landscape
Some might find auctions where participants hold up paddles or pull their ear lobes to bid on a cherished asset exciting. But it's an easy bet that the real action after the Citizens Broadband Radio Service (CBRS) will come early next year when enterprises look to establish advanced wireless networks.
Utilities, universities, hospitality companies, and energy firms acted on the opportunity and bid on and, in some cases, landed licenses for CBRS use for planned private networks. And because the FCC stipulated winners must use or resell them rather than become squatters, it is safe to assume there are hard and fast plans for their use by enterprises for wireless networks.
But large users seeking spectrum for private LTE networks is a face grabber. The CBRS auction is made real a wide variety of additional enterprise cellular options – and providers - to IT managers. Among them are hybrid networks, managed service, connectivity as-a-service offerings, and turnkey networks together expected to steal the spotlight starting in early 2021.
Nobody left behind
Those enterprises that didn't bid on CBRS spectrum are anything but out of business as the haves (providers) are looking at ways to deliver wireless networks using licensed and unlicensed CBRS spectrum to provide an alluring range of wireless network options. And the winning bidders can lease out their unused space to anyone to avoid losing it, which has some expecting a secondary market or CBRS exchange accessible to the user masses.
How a Tiny Chipset Could Have a Big Impact on Cellular IoT Networks for Enterprises
Details

Published on 28 September 2020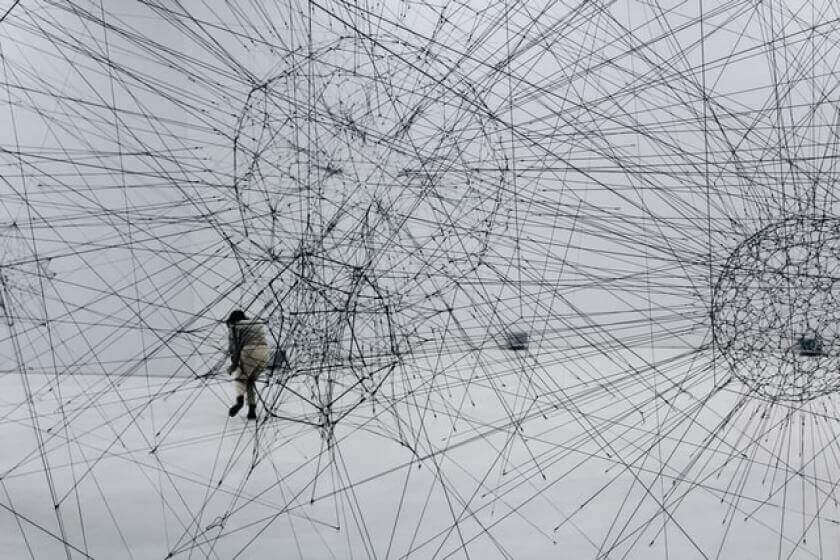 Image source: Unsplash
Qualcomm claims a forthcoming unit boasts power efficiency for IT managers looking to support large-scale, long-lasting, IoT applications affordably.
A promising new chipset that portends to accelerate the creation and expansion of cellular IoT networks for new business-transforming applications/use cases appears likely to grab the attention of enterprises, entire cities, and carriers in the U.S. and abroad.
The modem chipset boasts greater power efficiency, a key element in the cost of massive, low-power, IoT networks. Wide-area nets are already known for connecting inexpensive and far-flung devices such as sensors that transmit small amounts of data.
NB-IoT 2 chipset
The modem chipset boasts greater power efficiency, a key element in the cost of massive, low-power, IoT networks. Wide-area nets are already known for connecting inexpensive and far-flung devices such as sensors that transmit small amounts of data.
That should be a trifecta worth tracking for IT managers and application deployment staff tasked with charting the future of their employers' business networks. The chipset will not be commercially available to device vendors for inclusion in their equipment until the second half of this year, says Qualcomm.
Court Decision to Determine 5G Rollout Reality for Carriers and Enterprises
Details

Published on 26 May 2020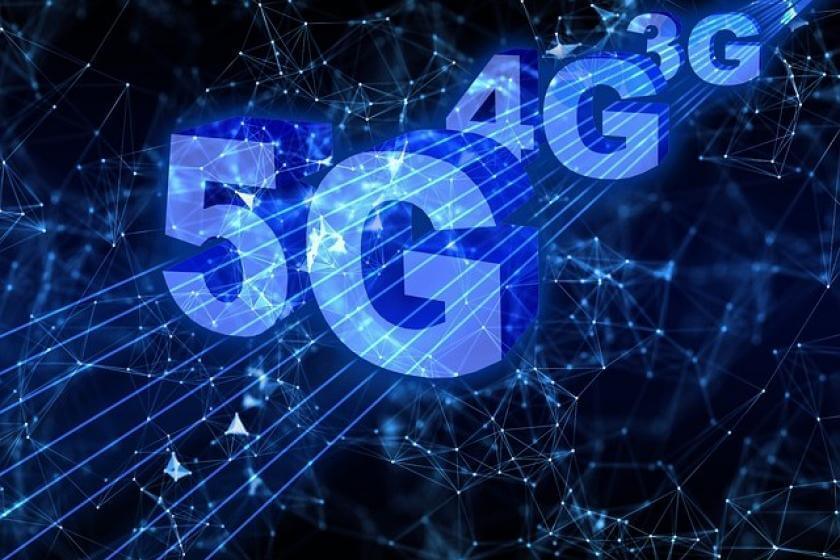 Image by ADMC from Pixabay
Municipalities seek power to handle deployment rules and regulations, while wireless operators back an FCC order designed to streamline processes in the race to 5G.
A court case that could either break a 5G deployment logjam for carriers or slow their ability to rollout next-generation wireless services in the U.S. bears interest by enterprise IT managers across the U.S.
For nearly two years, cities and towns have initiated legal action against wireless carriers claiming the gear needed for 5G services poses financial, aesthetic, and safety concerns to their populations. And most contend a 2018 Federal Communication Commission (FCC) order designed to streamline deployments for carriers is illegal.
The crux of the ongoing situation is that dozens of municipalities have established rules, time periods, and fees associated with the permitting and installation of pizza box-sized small cell antennas required by 5G rollouts in their communities. The FCC order speeds permitting periods and reduces fees by nearly 50%.
If it hasn't already, this dispute, portends to slow carrier deployment, and hence delay enterprise use of 5G services. Carriers continue to race toward what they term "nationwide" deployment of the super-fast 5G services, which everyone from enterprises to the FCC Commissioner and current U.S. president believe can transform businesses across industries.
"The race to 5G is on, and America must win," Trump said a year ago. "According to some estimates, the wireless industry plans to invest $275 billion in 5G networks, creating 3 million American jobs quickly, and adding $500 billion to our economy." In late March, he signed a piece of legislation, the Secure 5G and Beyond Act of 2020, which is designed to address the security of 5G networks.
Small cell challenges
The differences between 4G and 5G are faster speeds, higher bandwidth, and lower latency. Next-generation 5G services are expected to enable and justify applications such as IoT device-powered smart cities. Also identified uses include automated factories, telehealth, and eventually self-driving vehicles. These game-changing use cases, however, will require broader coverage, which means billions of dollars for new infrastructure. Battles with municipalities over implementations could be something wireless carriers can't afford.
Unlike 4G, which required large cell towers that were not popular with many municipalities, 5G uses far smaller, pizza box-sized antennas - and lots of them.
The number of deployed small cells is expected to increase by a factor of nearly 10 in from 2018 to 2026, according to The State of Wireless – 2018, a report from the CTIA, a wireless communications industry trade association. This expected increase, the CTIA directed, "underscores the importance of every level of government modernizing its wireless infrastructure rules."
The crux of the issue is whether the FCC can limit what cities and towns can charge carriers to set up small cells attached to their infrastructure (e.g., light poles). Under the FCC's rule, local governments can charge providers $270 in access fees each year per cell site, roughly half of the pre-rule $500 national average.
A key issue is whether the agency can establish periods of time for the approval or denial of carriers' applications to create the small cells. This was also part of the FCC's 2018 ruling.
As the legal action continues, another concern for carriers rolling out 5G services is that the rules, permitting time periods, and fees are not uniform. They are piecemeal and vary from municipality to municipality, a fact that can slow service rollouts.
Top Considerations on the Road to Connected Vehicles
Details

Published on 23 April 2020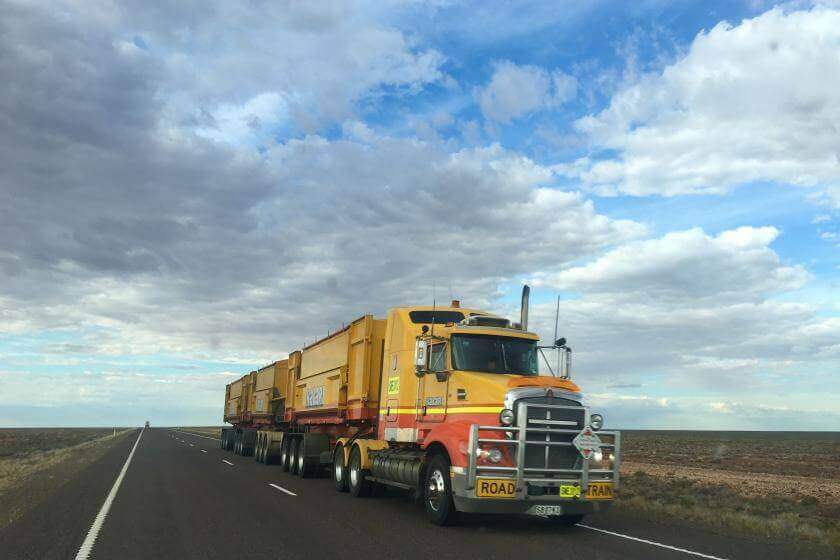 Enterprise IT faces a learning curve and must avoid hype when evaluating connected vehicle tech opportunities, such as the use of 5G and private wireless networks.
Enterprises operating fleets of trucks, vans, and cars are looking to create highly connected, smart vehicles using emerging technologies. Creating a strategy, however, is becoming tougher still as the near-term and long-term options vie for their attention today. Learn first, then evaluate.
What a long strange trip it has been! You can trace the advent of the connected car back to the launch of OnStar's satellite-based interactive in-vehicle services in 1996. Now, 25 years later, IT managers with vehicle fleets have more tech-fueled options than ever to consider. Telematics, designed primarily for trucks, track back farther, to 1974.
The use of connected services such as voice assistants, artificial intelligence (AI), and sensor-loaded vehicle parts, are all forecasted to rise. Enterprise IT managers have much to address on the road to the wide use of smarter, connected, vehicle fleets. And that's without the safety and security issues that come with driverless and unmanned vehicles.
Understand the big-picture impacts
The extended auto industry alone touches nearly every facet of the American economy. It represents nearly $2 trillion in revenues—more than 10 percent of US gross domestic product (GDP), according to recent research from Deloitte Insights. It's estimated that the commercial trucking industry adds another $700 billion to that figure. "The future of mobility could affect nearly everyone who commutes to and from a job and nearly every company's supply chain."
Tech is also playing a starring role in the eventual plan for driverless and unmanned autonomous vehicles (UAV), which are seen by some as the answer to the worsening U.S. truck driver shortage and as the future of freight for enterprises, and transportation for consumers.
Why CBRS is the Band of Opportunity for Private LTE Networks
Details

Published on 08 March 2020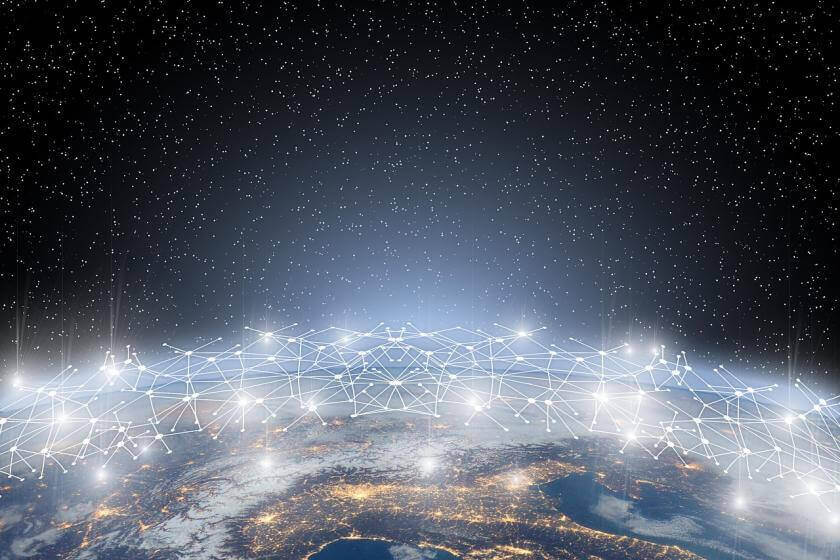 Source: Pixabay
Coveted spectrum becomes available soon for enterprises seeking network control.
Amid a restrictive spectrum crunch, Citizens Broadband Radio Service (CBRS) represents a valuable opportunity for enterprises seeking to build private wireless networks for IoT applications, sooner rather than later.
Availability of the shared spectrum band, currently used lightly for government and military applications, is expected to drive an array of corporate network deployments in 2020. Enterprises seeking control of performance, security, QoS, and support for heavy data usage will be first in line.
Federated Wireless expects enterprises to activate 50 percent of CBRS spectrum licenses in the U.S. during the next 12 to 24 months, with carriers taking a 20 percent share of CBRS business, and cable companies taking the remaining 30 percent.
The CBRS opportunity
At a time when spectrum is hard to find, CBRS features 150 megahertz of spectrum in the 3.5GHz band. The FCC will make spectrum available to most all comers, including enterprises, wireless operators, and managed service providers.
There will be multiple tiers of users in the CBRS band. On June 25, seven 10-megahertz CBRS Priority Access Licenses will be auctioned by the FCC, in addition to the 80 megahertz of spectrum available under General Authorized Access, which does not require the purchase of a license.
Prime use cases
Enterprise locations likely to benefit from private LTE networks using CBRS frequencies include factories, stadiums, airports, mines, and warehouses, all having large space for a single location IoT operations. These candidates will benefit from migrating from public LTE and Wi-Fi to private LTE nets.
Private net benefits
When it comes to private LTE networks, the three biggest benefits are control, higher performance, and heightened security. These networks don't carry outside wireless traffic and therefore give enterprise IT managers a higher QoS than is available with Wi-Fi. Private LTE networks that employ SIM cards and edge networking products deliver greater security.
As has been the case with private nets over time, they provide enterprises the ability to customize their networks for crucial applications, build the network to support low latency, and support specific SLAs.
Private LTE also gets the nod over public 4G and 5G networks when large amounts of data stress the public network in a specific area. The cost of heavy data transfer can be a deal-breaker in public LTE networks.
A private LTE network employs small towers and small cells on-premises to mimic a large wireless operator's public network. Private LTE networks are flexible in that they can be built using licensed, unlicensed, or shared spectrum.
They can also be built in rural areas where public cellular services offer light or little coverage.
Planning networks now
Those not interested in waiting on 5G deployments can begin planning today for private LTE networks using CBRS.
The CBRS is open to everyone, not just wireless operators. It will support incumbent users, those with licenses, and everyone else.
A wireless industry ecosystem, including the FCC, equipment vendors, and those building systems necessary to enable greater spectrum sharing, have been hard at work to prepare the CBRS for a wave of new users next year. The band is valued at over $15 billion.
In September, the initial commercial deployment of CBRS service was approved by Spectrum Access System (SAS) administrators Amdocs, CommScope, Federated Wireless, Google, and Sony. That's according to the CBRS Alliance, an industry association that was founded in 2016 and has over 150 members. The group's goal is to drive development and deployment of shared spectrum systems. It's CBRS efforts are included a CBRS initiative called OnGo.
Low-Power WANs: A 2020 Enterprise View
Details

Published on 15 January 2020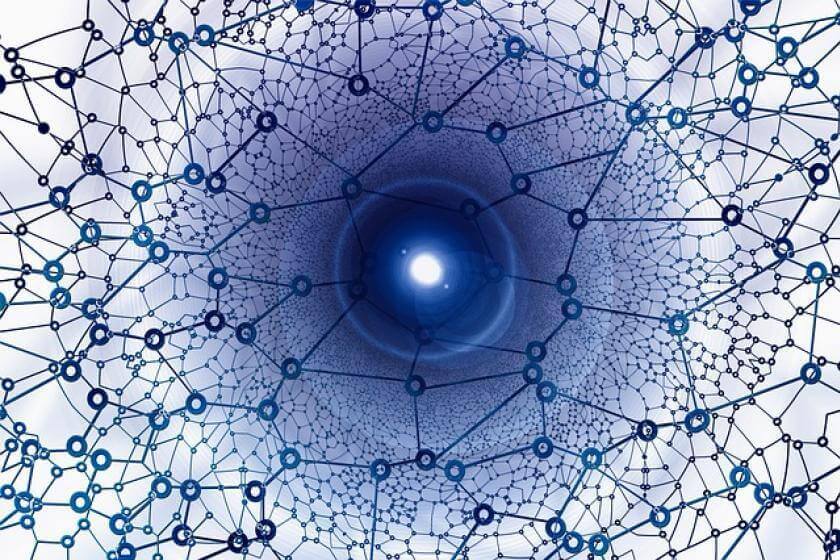 Source: Pixabay
LPWANs 2020: Choices, challenges, and breakthroughs on tap for IT managers.
Enterprise IT managers can expect to see a more robust series of new capabilities, choices, and lower prices for LPWANs, which companies have used to monitor and manage valuable assets over long distances.
The tsunami of 5G headlines and hype in 2019 has overshadowed companies' use of the low-speed, low-cost, long-life networks that use inexpensive sensors and radios.
Early on
Businesses have used LPWANs to connect fixed and far-flung resources. Attached units regularly send a small amount of data over low-speed wireless connections using sub- $10 radio units to a central location for monitoring and management. Interest in LPWAN services spans vertical industries. Others include oil and gas, utilities, healthcare, logistics, transportation, and manufacturing.
A series of options have taken root, many based on different technologies. Early offerings emerged outside the U.S. But most U.S. cellular operators deliver LPWAN services in the last few years.
Defining LPWAN
LPWAN has been generically as an umbrella term to refer to all low-bandwidth, low-data rate, and low-cost networks that handle the above-mentioned tasks. But under this heading, however, are numerous technology approaches that are quite dissimilar, falling into two categories. The first is called LPWA and contains proprietary technologies that don't use cellular connectivity and work in unlicensed frequencies. They include LoRa, a radio modulation technique used with the LoRaWAN protocol, and Sigfox, a company whose products use a proprietary protocol.
More recently, options in a second category have emerged. They use cellular connectivity in licensed frequencies and include Narrow Band -Internet of Things (NB-IoT) and LTE Cat M offerings.
Reviewing 2019 progress
At the close of last year, AT&T, Verizon, and T-Mobile had launched what I call LPWAN services in the U.S. These offering target enterprises an alternative to the DIY option and can include the option of renting monthly the radio and battery devices that transmit remote data to a central location.