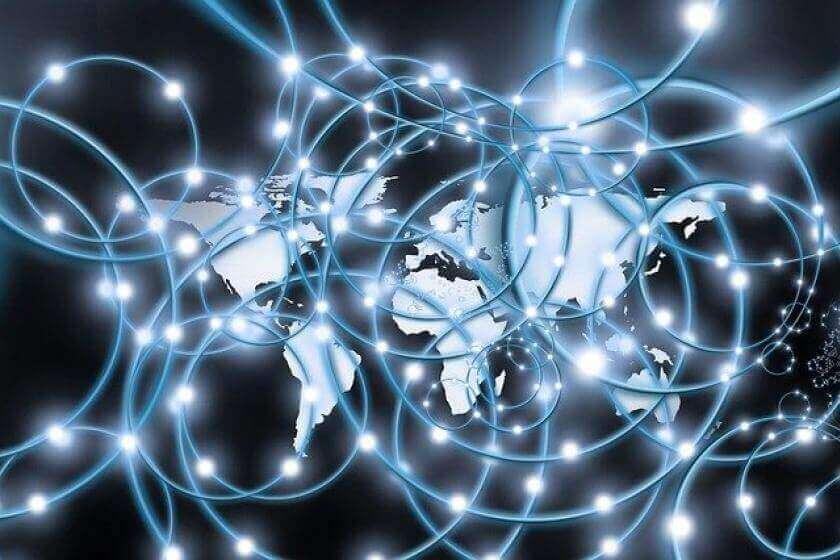 Details

Published on 23 August 2021
(Source: Pixabay)
IT managers stand to gain faster, symmetric services as fiber network spending climbs.
A steep spike in carrier spending on optical broadband access equipment combined with federal incentives to deliver high-speed service to rural areas is changing the broadband access game and options for IT managers.
This is increasingly being accomplished by the deployment of 10Gigabit Passive Optical Networks (G-PON), which are point-to-multipoint access systems that use fiber optic media to flexibly provide advanced services.
Why? Because operators had first provided T-1 and Ethernet services for IT managers for SMBs seeking more robust corporate networks. But cablecos won many firms back by providing cheaper and faster DOCSIS 3.0 and 3.1-based services. But now, the spurned have an advantage with the deployment of, and upgrades to, 10G PON networks.
Unlike current DOCSIS services, 10G PON-based services are symmetric (the same speed download as upload), something cablecos cannot yet match. They are essential for applications such as surveillance/security/remote monitoring that stream video.
Targeted businesses
"In addition to helping them better compete with cable in the residential broadband market, telcos' 10G-PON fiber deployments are also aimed at reclaiming share in the small-medium business (SMB) market, where cable operators have also made substantial gains over the last decade," explained Jeff Heynen, Vice President, Broadband Access and Home Networking at Dell'Oro Group, which conducts market research spanning telecom, networks, and data center IT industries. "XGS-PON allows them to offer symmetric, multi-gigabit services that cable operators will have a difficult time competing with until they expand fiber networks of their own." Telcos are also expected to put the full-court press on small enterprises.
Review time for IT managers
This emerging shift in dynamics requires enterprise IT managers to explore the capabilities and potential benefits of 10G PON services. Also suggested is ascertaining from carriers their timelines for upgrades of existing plant and deployment of the new GPON infrastructure/technology.
Much of the push for the extension of broadband to underserved and unserved expanses in America is powered by the FCC's Rural Deployment Opportunity Fund (RDOF) program, which is providing carriers funding to reach these areas with high-speed services. Proposed Federal and state broadband spending programs are fueling the broadband breakout.
IT managers should expect an increase in 10G PON deployments in the U.S., even before RODF projects begin to get rolling. While these deployments are primarily for residential applications, there are many operators who see using 10G PON as their connection to small and midsize businesses (SMB) and smaller enterprises.
Spending on 10G PON equipment skyrocketed 500% in the first quarter, according to a newly published report by Dell'Oro Group. Total global revenue for the Broadband Access equipment market increased to $3.3 B in the first quarter of 2021, up 18 percent year-over-year.
Upgrading to G-PON
Making the connection. IT managers looking to cash in on GPON services will need a standalone optical network terminal (ONT) unit, a piece of termination equipment. Another increasingly popular option is to insert a pluggable module in an existing switch at the user site.
Service availability. IT managers will need to make certain the business services they have been using at a site are offered over the GPON infrastructure. The same goes for the service-level agreements (SLA) they had with their business services. They should check that the agreements cover everything from on the ONT on the user premises to the OLT in the telco network.
Protection. IT managers must ascertain how traffic will be protected and secured as GPON is a shared technology. IT managers are used to having strong SLAs. That should not change. But it does require some knowledge and investigation by the IT manager to make sure that is the case.
Starting from scratch – broadband options for rural areas
For IT managers in areas lacking broadband access, the RDOF, and other expand-broadband initiatives, cannot be too sure how they will get high-speed services. The following are the primary options. Time and money are the deciding factors as carriers must balance the cost of providing broadband access along with the time it takes to reach anxious customers.
Fixed wireless. A carrier favorite in cases where an antenna and or tower is less expensive and quicker than trenching and laying fiber, especially in un- and under-served rural areas.
Satellite. With the re-emergence of low-earth orbit (LEO) satellites; Starlink from Elon Musk's SpaceX, Amazon, Telesat, and OneWeb, high-speed data can be beamed to locations equipped with a package of small on-premises gear.
Fiber. A known option that is the priciest of the three (and most time-consuming in new installations), telcos need the speeds possible to get ahead of DOCSIS 3.0 cable service alternatives and be ready when cablecos step speeds up with DOCSIS 4.0 services.
Fiber for the win?
Despite the competitive options, Heynen believes fiber has the inside track when it comes to rural areas that will be addressed as part of the FCC's massive RDOF broadband breakthrough program.
"I do think the majority of RDOF money is going to be put towards the expansion of fiber projects because of the demand to provide gigabit speeds,'' Heynen began. "However, quite a number of major projects are going to be Fixed Wireless Access (FWA)-based, largely because they address areas where fiber deployments will simply be too costly."
Operators need to balance the speeds promised with the time and cost it will take to roll out full fiber networks. IT managers should also expect carriers that won funds from the RDOF to use a combination of both fiber and FWA.