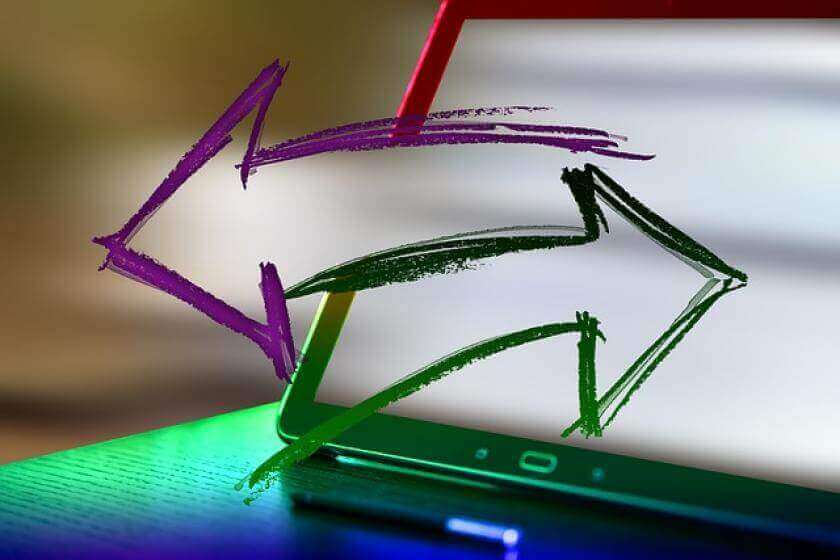 Details

Published on 23 August 2021
(Source: Pixabay)
Rising Upload Speeds Drive Symmetric Internet Access Rollout
With two large spending efforts focused on spreading broadband far and wide in the U.S., operator demand for symmetrical Internet access portends to feed American businesses a high fiber diet. Though Internet access has long been dominated by asymmetrical services with their far higher download than upload speeds, today's work from home workforce is driving the need for symmetrical services. And fiber's ability to deliver matching speeds has caught the attention of businesses, operators, and vendors worldwide.
Two drivers
Why? Two reasons. First, not unlike the country's transportation infrastructure, water systems, and schools, much of the nation's networking infrastructure could benefit from modernization and expansion.
Researchers see record operator spending on 10G-Passive Optical Network infrastructure of almost all sizes. That signals operator interest in deploying and extending these fiber-based systems.
Secondly, the spread of remote work, school at home, telemedicine, and video surveillance apps requires higher upload speeds on Internet access links. Covid showed us how much we could do from home, so enterprises and service providers alike are looking to plan their infrastructure needs now with this combined growth in mind.
Future-proof rural broadband?
And while fixed wireless, satellite, coaxial cable, and fiber can all deliver broadband to businesses large and small in urban areas or underserved rural regions, carrier spending shows that fiber (the most expensive and demanding to deploy media) is a favorite for its ability to support symmetrical Internet access now and in the future.
Though massive FCC and Federal broadband deployment spending efforts don't specify a media for operators, the need for links with matching download and upload speeds is growing.
Supporting higher upload speeds during Covid
According to the Q2 2020 OpenVault Broadband Insight (OVBI) report that some of the upstream changes were already being seen then. The firm provides data analytics and tracking service to operators. And Comcast released network usage stats in early spring, claiming upstream traffic on its network jumped 56% during 2020.
"Pandemic lockdowns changed the nature of upstream usage – in all likelihood, forever," the more recent OpenVault report noted. "Continued high levels of remote work and a new embrace of videoconferencing for communication needs mean that consumption will pressure the limited upstream capacity of many broadband infrastructures. Moreover, the unique role of the upstream as an enabler of two-way communication makes unfettered performance essential."
Another issue worthy of consideration for IT managers is that the uplink growth in data is growing at a higher rate than the downlink, according to AT&T SVP of Wireless and Access Technology Igal Elbaz. And conferencing (and collaboration) apps, including Zoom, require faster uplink speeds.
Those now driving the need for symmetrical Internet include:
Students
Businesses
Telecommuters
Content creators
Gamers
As a result of the usage from these groups, even those who aren't fiber-first operators see the building need for symmetrical Internet access.
Billons for broadband
An injection of billions in funding for the deployment of high-speed networks beyond the reach of those today gives hope that rural broadband will not forever continue as an oxymoron or as a bridge too far for IT managers. The rural broadband issue has gotten renewed attention, with IT managers having to support a home-based workforce.
Launched last year, the Rural Digital Opportunity Fund (RDOF) is the FCC's latest step to fund service provider deployment of broadband networks in rural America. The agency is directing $20.4 billion, over ten years, to finance up to gigabit speed services in unserved rural areas, connecting millions of American homes and businesses to digital infrastructure.
But for all the plans to extend high-speed broadband to the unserved and underserved, it's difficult to predict when infrastructure that supports symmetrical Internet access will have a solid rollout timeline.
Progress vs. Congress
It appears that few are laughing at the joke that Congress is the opposite of progress when it comes to government-funded broadband rollout as the President's American Jobs Act, which contains $100 billion for the massive undertaking, has been slowed, and his current infrastructure plan's broadband spending cut to $65 billion thanks to near gridlock in Washington, D.C.
The President believed the U.S. could bring affordable, reliable, high-speed broadband to every American through a historic investment of $100 billion. It will be interesting to see if the reworked bill passes, what can be done for the lesser amount.
The President's original plan prioritized building "future proof" broadband infrastructure in unserved and underserved areas so that we finally reach 100 percent high-speed broadband coverage.
Media favoritism?
Further, an industry association is upset with the FCC's RDOF plan, claiming the agency favors fiber over other broadband media.
The Wireless Internet Service Provider Association (WISPA) laid out in late June its concerns to the FCC about the agency's awarding of the RDOF awards. The association, which includes Fixed Wireless Access (FWA) providers, believes the FCC prefers fiber deployments and that the emphasis should be on reaching unserved regions ASAP as opposed to focusing on symmetrical broadband speeds.