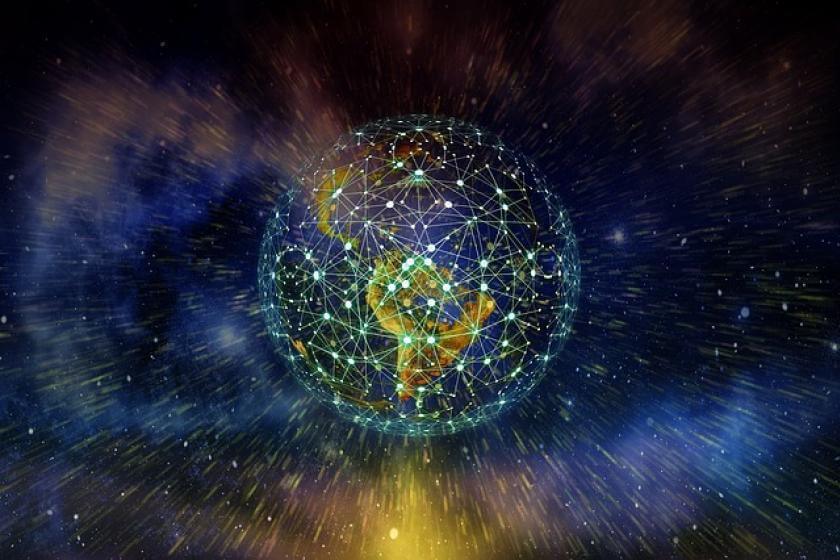 Details

Published on 03 November 2021
(Source: Pixabay)
The low-earth orbit satellite (LEO) space race is underway and warrants watching and continued evaluation.
The latest space race, not billionaires and rockets, has gained attention from network planners here on Earth. This begs the question among enterprise IT managers and industry experts: Are Low-Earth Orbit (LEO) satellite-provided broadband services a viable alternative to terrestrial options?
How LEO satellites work
With earlier geostationary satellites, several high-orbit birds could provide global coverage, albeit from over 22,000 above Earth. With LEO satellites, which are set at about 100-1,200 miles above the planet, a LEO can cover about 1/66th of the globe, which means a large constellation of birds is required for global coverage. Though they have shorter lifespans, they are more advanced and less expensive.
At present, Elon Musk's SpaceX, Amazon, Telesat, and OneWeb are vying to support next-gen networking-driven initiatives here on Earth, likely providing IT managers with fresh new options for supporting new and rearchitected business undertakings. One caveat: Amazon's Project Kuiper has not yet launched LEO satellites.
That's because the reality behind this generation of LEO satellites is that creating a space fleet of birds is both capital intensive and time-consuming, all while fiber and fixed wireless are advancing quickly here on Earth as a popular means of providing broadband network connectivity today, as a largely government-funded broadband breakout is underway. Much of the focus is on unserved and underserved rural areas with the goal of closing the digital divide.
Early guidance, factors for IT managers
Speed and latency
Musk's SpaceX has been forthcoming on the speed and latency of its Starlink offering. The company posted the latest update on its website: "Starlink is now delivering initial beta service both domestically and internationally and will continue expansion to near-global coverage of the populated world in 2021.
During beta, users can expect to see data speeds vary from 50Mb/sec to 150Mb/sec and latency from 20ms to 40ms in most locations over the next several months as we enhance the Starlink system. There will also be brief periods of no connectivity at all.
As we launch more satellites, install more ground stations, and improve our networking software, data speed, latency, and uptime will improve dramatically."
"There is certainly a lot of buzz around Starlink and some of the speeds early customers are seeing," began Jeff Heynen, vice-president, Broadband Access and Home Networking at Dell' Oro Group. (In a Q2 test, Starlink was pegged at 45 ms, while all fixed averaged 14 ms, according to Speedtest).
Space race
Starlink's Internet speeds are fast approaching those of regular broadband, according to Speedtest. The Musk service posted an average Q2 download speed of 97.23 Mbps, meaning it took about a minute to download a film. Starlink had the fastest satellite internet speeds, beating HughesNet and Viasat, according to Speedtest.
Musk's service was the only satellite internet provider in the United States with fixed-broadband-like latency figures and median download speeds fast enough to handle most of the needs of modern online life at 97.23 Mbps during Q2 2021 (up from 65.72 Mbps in Q1 2021). HughesNet was a distant second at 19.73 Mbps (15.07 Mbps in Q1 2021) and Viasat third at 18.13 Mbps (17.67 Mbps in Q1 2021). "None of these are as fast as the 115.22 Mbps median download speed for all fixed broadband providers in the U.S. during Q2 2021, but it beats digging twenty miles (or more) of trench to hook up to local infrastructure," said Speedtest.
Another research firm, McKinsey, has noted that the latency of current-era LEO satellites will be far less than first-generation LEO birds and offer speeds faster than copper and cable.
Coverage: Now and later
IT managers considering the satellite Internet option will need details on the LEO satellite providers' coverage plans to determine which of their sites fall into the coverage zone. They must also press terrestrial carriers on where their high-speed networks are – and will be – as they spend to expand their broadband networks, especially with FCC, USDA, and Federal funding and financing programs.
Service-Level Agreements (SLA)
Whether IT managers are kicking the tires or want to begin using LEO satellite services, they would be well advised to seek aggressive SLAs to ensure that the evolving service meets their networking needs.
This is important because LEO satellite companies aren't finished. (SpaceX is still in a beta-test, albeit international and long-running). It's unclear when it will end. Other providers offer commercial services now and plan to add birds.
And then there's Amazon, which could launch its first handful of satellites by yearend.
Primetime Players?
At present, LEO satellite services have a way to go to compete with options like fixed wireless (cellular and proprietary) which don't require big digs for deployments, nor continuing launches of communications satellites. The future, however, could be different.
"The target for LEO satellite service is residential, certainly given the promised bandwidth and latency ranges. Obviously, enterprise IT managers can't really afford to move forward with a solution that will likely have some outages," explained Heynen. "Even if a business is in a rural area and requires some type of broadband service with higher SLAs than residential service, LEOS are probably not ready for prime time, just yet."
Reality Check
That story might change in the future when satellite coverage is more robust, Heynen added. That's a work-in-progress for several providers and TBD for interested parties like Amazon. With this LEO satellite space race, there is no finish line.