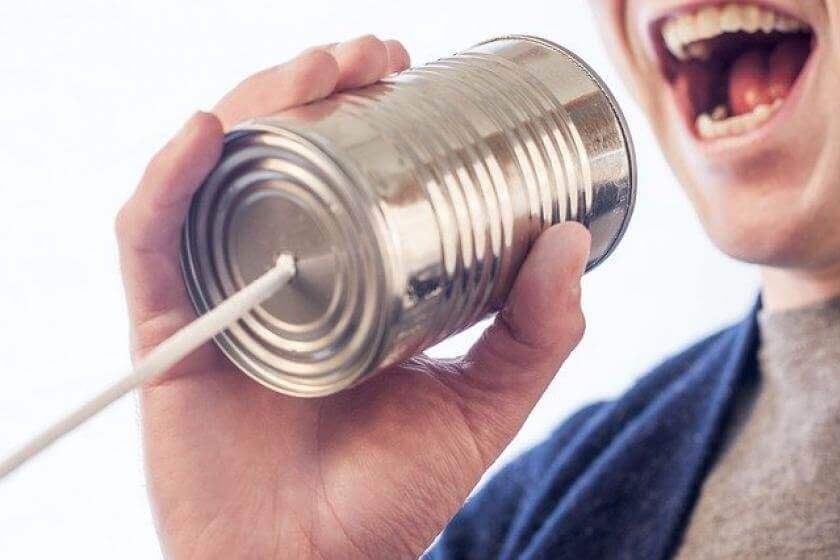 Details

Published on 09 December 2021
(Source: Pixabay)
Advanced capabilities and analytics take center stage as enterprises consider third-party offerings to span the premises, cloud, and hybrid communications scenarios.
At a time when enterprises have on-premises communications equipment, cloud-based services, or use hybrid approaches, the toughest question for IT and business managers is increasingly: How can I get a handle on managing all three scenarios?
The answer to this challenge appears to be third-party reporting packages that automatically collect call data records and contact center metrics from many on-site systems and cloud telephony data sources.
Why? Single vendor (or even product-specific) native reporting applications are offered by UC system vendors and telephony system vendors. Oftentimes, in a single vendor environment, data is collected by multiple applications.
Enterprises can cover their entire infrastructure, replacing complexity with simplicity, by introducing consolidated reporting that IT and business managers can create and dashboards for real-time viewing.
Where to begin?
Sought after factors and functions in robust reporting solutions
-Multi-vendor support? If your enterprise uses multiple vendors' telephony systems (legacy PBXs and newer UC platforms), you need to find a reporting package that supports the more complex infrastructure as your call processing needs to be managed as one, not as individual silos. Thanks to decentralized purchasing, M&As, consolidation, and maximizing investment in legacy systems, enterprises in several verticals find themselves facing the tall task of managing a multi-vendor infrastructure.
-Broad data source support: Look for consolidated reporting and analysis capabilities that are supported by drawing data from a wide range of UC platforms, legacy PBXs, UC platforms, videoconferencing tools, and numerous session border controllers (SBC).
-How reporting is offered: IT managers should expect to see flexibility in UC reporting solutions, with options beyond an on-premises software offering that include an end-user managed software-as-a-service option, as well as a hosted and managed software-as-a-service model.
Enterprises will appreciate the hosted options if they seek to avoid upfront capital expenditures with a low, scalable service fee. Customers typically get full access to the reporting application through a secure web browser interface. The vendor provides implementation and system administration along with application management.
-Check with your UC vendor. If you can wait, ask your vendor/vendor's roadmap for its native reporting solution. If you do not see what you need, also review the list of reporting providers in their recommended partner program. This can be large when dealing with top telephony system vendors such as Cisco, Avaya, and Nortel. Also, check your vendor's (or vendors') list of integration partners.
-Reporting solution components. Regardless of your location or corporation (store vs. retail chain), the system needs a vast database as it will be the repository of all call data, frequently with data feeds from multiple applications per vendor. This archive will be searched regularly, so it needs a companion reporting engine that enables the on-demand creation of reports.
-Dashboards. As seeing is believing, or at least better understanding, another crucial component is a display (dashboard) for viewing real-time call handling stats at the site and corporate levels. This should provide graphics that users can view to get a solid handle on call volume and processing and take corrective action where needed. Also, the need for a single user interface for visibility into your call handling operations is essential to simplify ongoing monitoring and management.
-Custom reports. Enterprises require far more than standard canned reports as use cases and applications have made call processing more complex. The need to drill down to the phone extension to determine how calls are handled, or more importantly mishandled, or abandoned, is crucial to understand the caller experience. Dozens of canned reports are not enough if none cover the crucial aspect of your call operation you wish to measure and manage.
-Report creation. Beyond creating standard, canned reports, the solution must be simple and intuitive enough for department managers can create, understand, and act on custom reports without the common practice of business managers having to request the reports from their IT departments and wait for days, weeks, or longer for the reports. This speeds report creation and use while offloading an often-onerous task from IT departments.
-Drill down capability. Whether it is to identify caller complaints, misuse of facilities, abandoned calls, Freedom of Information Act requests, or emergency calls, the reporting package, with its searchable archive of call data, must be able to quickly identify individual calls by caller ID and react accordingly.
-Video collaboration support. Covid boosted the use of video communications as organizations raced to adopt an effective means for meetings that included blended work from home and work from office employees. If your enterprise wants to report on expanding use of these video collaboration tools, they will need a reporting package capable of understanding their use and managing resources accordingly.
The spike in the use of Microsoft Teams (by enterprises), Zoom (by educators) underscore the increasing need to support and optimize the use of video tools. Companies need to apply analytics to control and manage their use of these offerings for several reasons, including the alignment of telecom facilities with traffic volume and performing chargeback applications.
Up next: Use cases and benefits of reporting offerings
UC reporting packages can streamline the way customers manage their communications infrastructure in this time of marked historic change in the way businesses conduct business. In the second installment in this two-part series, we will explore top uses of UC reporting and analysis offerings, with benefits realized across vertical industries. They include retail, healthcare, the public sector (state and local government), and higher education.