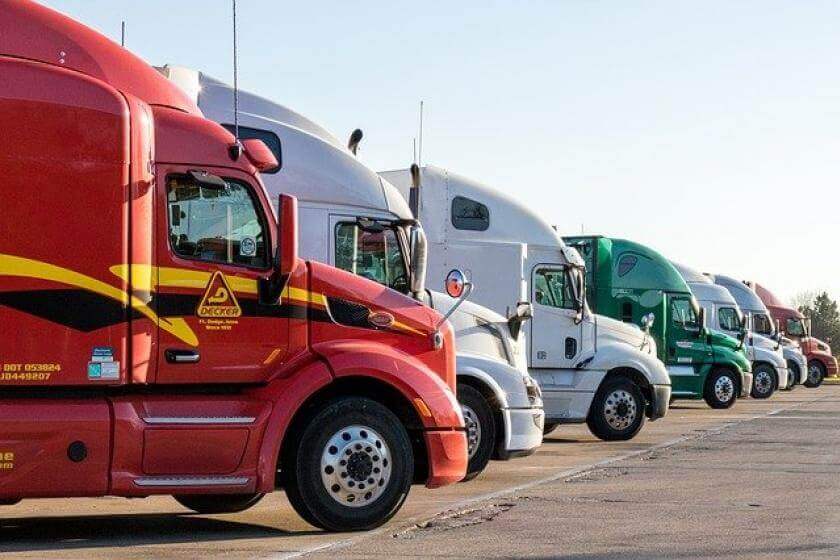 Details

Published on 15 December 2021
(Source: Pixabay)
What is at stake as carriers turn off older networks, and what can truck enterprises do to avoid a disruptive upgrade as deadlines quickly approach?
Often called the beating heart of America's economy, the U.S. trucking industry hauls 80% of domestic freight and is beset with tech challenges to its operation and evolution.
The latest challenge is upgrading to newer telematics equipment and data services as wireless carriers retire the 3G networks that they rely on to monitor, manage, and optimize the operation of trucks and fleets.
Much of the trucking industry has moved away from 3G networks toward 4G and 5G technology for the far higher data speeds and expanding coverage along freight routes. However, there are enterprises who have not, as they are busy fighting drops in shipping revenues brought on by Covid-19, as well as disrupted supply chains, soaring fuel prices, and a severe driver shortage that predates 2017.
Truckers also face decisions on investing in expensive new vehicles (that can last over 15 years) amidst a global chip shortage that is paralyzing the transportation industry here in the U.S. The shortage is limiting the availability and boosting prices of next-generation, tech-loaded rigs.
The hearts of U.S. truck and fleet owners have been beating much faster every year as business-impacting issues pile up.
The 3G Sunsetting Challenge - Timing
That is because wireless carriers' shutdown dates for 3G networks are looming large. U.S. businesses have been using 3G to transmit crucial data for two decades but now need to move, and the sooner, the better for the bottom line.
Each of the major carriers has its own timeline for 3G sunsetting. Plans and timing to phase out 3G services will vary by company and may change. Timelines submitted by the carriers include:
AT&T announced that it will finish shutting down its 3G network by February 2022.
Verizon announced that it will finish shutting down its 3G network by December 31, 2022.
T-Mobile announced that it will finish shutting down Sprint's 3G CDMA network by March 31, 2022, and Sprint's 4G LTE network by June 30, 2022. It also announced it will shut down T-Mobile's 3G UMTS network by July 1, 2022. It has not yet announced a shutdown date for its 2G network.
What is on the line:
Hours of service data
The trucking industry has evolved far beyond GPS location services to electronic logging devices (ELD). ELDs are Federally mandated recording units that track hours of service of drivers, and engine use, to avoid fatigue, potential accidents, and truck downtime.
Telematics and energy
Fuel represents one-third of vehicle operation costs, and in the last year the price of diesel in the U.S. has risen by a third per gallon on U.S. highways, according to the U.S. Energy Information Administration (USEA).
A wide array of data collected by fleet management systems allows operators to optimize routing, monitor fuel efficiency, and decide when to evaluate engines that use more efficient energy sources. Apps that locate the lowest fuel prices are beginning to flourish.
Vehicle tracking
Wireless operator network services are widely used to monitor the status of all vital systems in trucks to determine their performance and schedule out-of-service time for inspections, maintenance, and general adjustments.
Trucking industry experts and trade association execs have advised truckers and fleet owners who have not already upgraded to services and devices that use 4G or 5G wireless data services to start tomorrow.
How to proceed:
Identifying and contacting suppliers
This challenge can present an elaborate but mandatory undertaking as truckers must first identify whom provides their 3G-based telematics equipment and services. Next comes identifying which vendors and carriers provide what they need in a short interval. (That list includes truck manufacturers, vendors, resellers, wireless carriers, and other data service providers (such as those that offer satellite services that could offer an alternative).
And, although the timing could be worse with disrupted supply chains equating to lost business as well as costs of waiting to load, truckers and fleet owners must schedule time to pull their assets off the road for the necessary upgrades of 3G related systems and data services. Time is money, and freight hauling during the year-end holidays should represent big revenues.
Timing is everything
Truck and fleet owners need to check in with their providers to determine actual timeframes and delivery intervals for new gear as the global chip shortage has hamstrung automakers, computer manufacturers, and other core industries. The last thing truckers need is delays or uncertainty in 11th-hour upgrade efforts as carrier sunsetting timeframes in the U.S. have been set.
Emerging solutions
Orbcomm, a satellite constellation owner and single source of cellular services from seven providers globally, is offering a dual-mode connectivity option that it claims it's "sunsetting-proof." Customers select data plans and special devices, and their telematics data is switched between wireless nets and satellites when either's performance falls below acceptable performance levels.
This includes instances where carriers sunset old cellular networks, but it also helps transporters manage assets moving in and out of cellular coverage, which can be lacking or unavailable because of network blind spots or lack of service in remote areas. Also, Orbcomm claims tracking trucks is not interrupted by cellular network congestion or harsh weather.
The dual-mode devices can be programmed to send and receive larger amounts of data in urban areas and keep a vital communications link outside of cellular. An early customer of SpaceX, Orbcomm claims to have over thirty satellites in geosynchronous orbit.
Lighten the load
For those truckers and fleet operators who have not yet completed upgrades, contacting whoever provides their wireless services for a detailed plan for the sunsetting by region and dates could lessen the impact of losing asset visibility and location data. That is because that although carriers need the 3G capacity to fuel faster services like 5G, it will not be an overnight or flash cut.
Connect with customers
Another essential aspect of the upgrade from 3G technology is communicating the plan to the truckers' freight customers to avoid concern and minimize potential loss of business. Sharing details of your upgrade plan or effort could put your customer at ease in a time of sweeping transitions.
Training wheels
And for those trucking entities who have upgraded or are close to completing the move, training drivers and other essential staff on the use and upkeep of the new products and data services is paramount. Essential systems – such as fleet management - have relied on 3G for over a decade, so tech-enabled advances need to be implemented as soon as possible.
Connection to existing operations
All new and improved infrastructure in telematics must be connected to the trucker and fleet owner's current enterprise IT infrastructure (and that of freight-hauling customers). This should make for a smooth transition for tracking and managing transportation intervals and delivery times. Upgrading one link in a supply chain typically requires coordinated adjustments elsewhere, especially during these disruptive Covid times.
Happy New Year?
Clearing skies are in the forecast for the trucking and transportation industries when it comes to the availability of much-needed pieces to the 3G network sunsetting challenge, according to experts.
The component shortage that has slowed the supply chain throughout 2021 is poised for recovery in 2022 – and that recovery will help drive the economy in the new year, according to an analysis by FTR Transportation Intelligence. Based in Bloomington, IN., FTR provides freight forecasting trends, from demand to system capacity to equipment production.
The road ahead
Time is of the essence for the trucking industry as fleet and rig owners who have not already moved beyond 3G wireless networks for their telematics and data services.
Falling behind competitors will only exacerbate business and financial strains in an industry that is increasing its use of technology to run more intelligent and efficient freight hauling enterprises. That is done by dealing with a long-running driver shortage and the emergence of cleaner energy sources.
Slowing the elevated heart rates of those in this crucial industry is paramount to the economic health of the U.S.