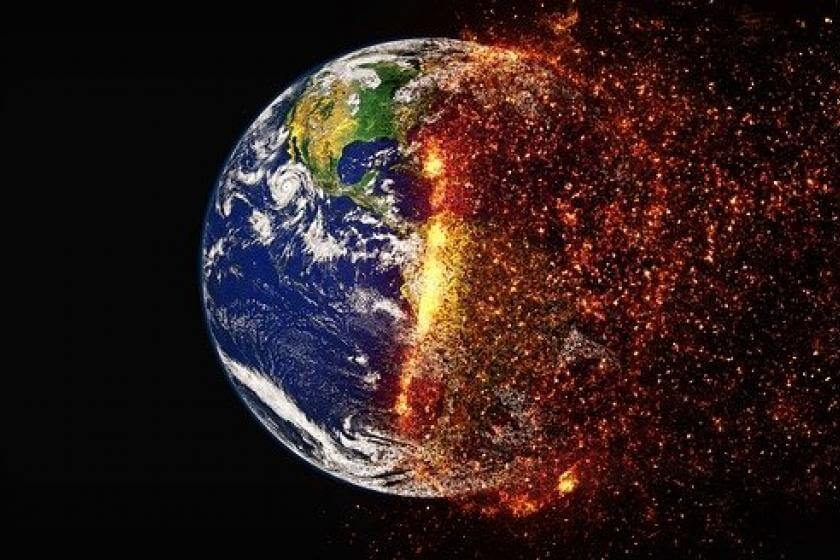 Details

Published on 21 March 2022
(Source: Pixabay)
Disaster recovery for the modern global enterprise: How to minimize the impact of cable cuts, criminal activity, and acts of God.
Planning for unexpected and unavoidable service interruptions on undersea cables, land-based networks or satellite systems is an essential undertaking for enterprise IT managers. Refreshing a backup plan need not be heavy lifting as expert guidance and a growing array of backup options are available to fortify the blueprint.
The undersea volcano which, which cut the sole Internet link to Tonga, a country of islands, last month should serve as a wakeup call for enterprise IT managers around the world to update their backup and disaster recovery plans for their network infrastructure and connected equipment.
Be it from a backhoe blunder, criminal activity or act of God, enterprises need a comprehensive B (backup) plan for locations large and small, nearby and around the world, to minimize lost productivity and business.
Map out your plan
If your carriers have not provided route maps and their backup plans for your services, press them for these assets so you can identify potential weaknesses in your plan. Just because you have carrier diversity, does not guarantee route diversity, as carriers frequently use the same conduit. If that conduit is knocked out, having multiple carriers may not matter.
Minimize fiber cut risk
"The best method to minimize any impact from fiber cuts is to either obtain a network service from a service provider that builds in a protection path by having two separate routes everywhere (in two separate conduits) or to implement one yourself by finding two service providers with different fiber routes," explained Jimmy Yu, Vice President of the Optical Transport market at Dell'Oro Group, a research and analysis firm.
In both scenarios, if a conduit of fiber is cut, the network will re-route the company's traffic through an alternate route, usually in a few minutes. This applies to both terrestrial and submarine networks.
This approach proved successful over a decade ago when an undersea earthquake near Japan, shook much of the country, including nuclear power plants, and cut numerous undersea fiber cables. But due to protection mechanisms in place, traffic was re-routed to the cables that were still functioning. By contrast, Tonga had a single point of failure with a single undersea connection to the Internet.
Explore multiple media options
Since fiber cuts are seen as inevitable, IT managers who have not already, need to consider wireless and satellite transmission options for use as in a backup role. If a site is within 100 km of a neighboring country, point to point microwave is a solid option, says Yu. Satellite connection can also limit losses, but both options operate at speeds far slower than are typically supported on optical transport systems.
Check new cables, new owners, and new routes
Because of the need to expand and protect cloud services connectivity and to make their data centers more resilient, Google, Microsoft and Facebook have collectively built nearly 20 of their own undersea cables, connection cities and country regions, often in new locations around the globe.
At last check, Google alone owned sixteen undersea cables. Microsoft and Facebook teamed on yet another. The good news is their services can reach new areas and provide backups to other routes they own. However, it is unlikely they will lease or sell capacity to enterprises or carriers.
Diverse cables to avoid disasters
Early on in undersea systems, the cables were owned and operated by telco consortiums, built to provide connectivity between international business hubs. Business opportunities and cable cuts helped grow the number of systems as was the case when Hurricane Sandy devastated New Jersey in October 2012, disrupting daily business for some time.
"It was a major disruption," says Frank Rey, director of global network strategy for Microsoft's Cloud Infrastructure and Operations division. "The entire network between North America and Europe was isolated for a number of hours. For us, the storm brought to light a potential challenge in the consolidation of transatlantic cables that all landed in New York and New Jersey."
Look to the cloud for cable diversity
Disasters have a way of fueling progress in networking resiliency. The hurricane inspired Microsoft, Facebook, and contractor Telexius to build what, when completed in 2019, as the highest capacity subsea cable to cross the Atlantic Ocean. It connects Virginia Beach, Virginia, and Bilbao, Spain, offering a separate route from cables terminating in New Jersey.
The cable's landing point in Spain landing provides a path to network hubs in Africa, the Middle East and Asia, and its bandwidth will help meet the increasing demand for internet and cloud services.
Check SLAs
Enterprise IT managers need to review the SLAs on their carrier connections focusing on availability as well as for recovery. "There are certainly going to be locations where the local service provider just can't provide the SLAs some enterprises require, especially when it comes to response and repair times,'' cautioned Jeff Heynen, Vice President, Broadband Access and Home Networking at the Dell'Oro Group.
Reviewing SLAs of other providers, where available, to determine if a change is required, and if and where dedicated backup and equipment are needed. In those cases, satellite and fixed wireless are certainly viable options for redundancy.
Consider backup equipment spending
With often tight budgets and the price of seemingly everything climbing, buying equipment to sit idle may not seem like a top priority. Some may prefer a usage-based or on demand-centric B plan. Keeping an eye on the enterprise IoT routers and gateway market could prove prudent.
"A modest percentage of those devices are used in remote locations purely as backups to the primary fixed routers and gateways," according to Heynen, "If there are any WAN connectivity issues, the enterprise can simply divert any traffic through the wireless gateway until the fixed connection is restored. You could definitely envision satellite providing another WAN connectivity option in that situation."
The bottom line
Avoiding or minimizing loss of business from transmission network interruptions of any type is an essential undertaking. Periodically refreshing a B plan for network connectivity can benefit enterprises if IT managers consider new and emerging opportunities for a more flexible plan.