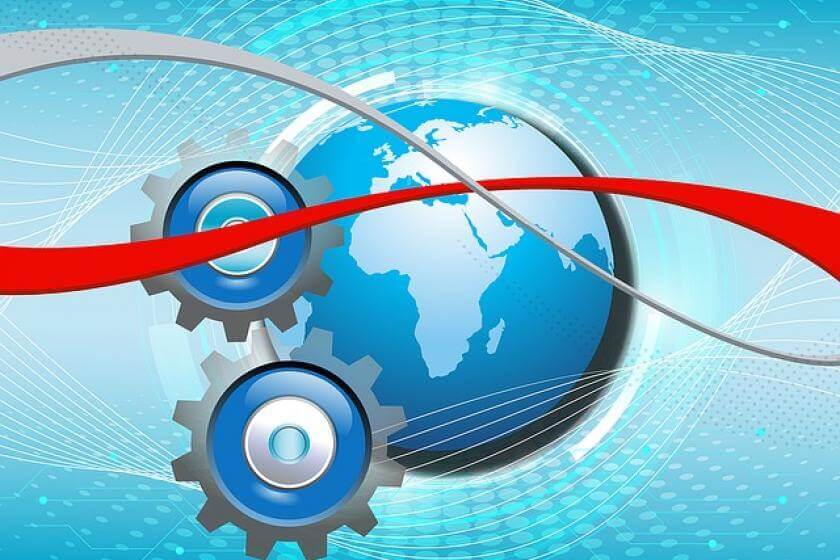 Details

Published on 21 March 2022
(Source: Pixabay)
Soaring video traffic, WFH, and security service acquisitions drive content delivery sector expansion as core functions enrich the network edge.
Content Delivery Networks (CDN) have come a long way since the creation of the service provider category at the turn of the century during the wild west days of e-commerce websites and video delivery.
Witness the rapid expansion of the CDN market in the last few years, which saw cloud computing giants such as Google, Microsoft, and Amazon join pioneers such as Akamai Technologies, Limelight Networks, and Mirror Image. Some early players were acquired by telcos. Fastly and Cloudflare are more recent entrants.
What is a CDN?
A CDN is basically a global collection of servers that speed delivery of web content by bringing it closer to users. Data centers use caching, a process that temporarily stores copies of files so that users can access Internet content from a web device or browser more quickly through a server near you. Cached content includes web pages, images, and video in proxy servers nearest users. The far shorter routes from origin to destination also save bandwidth, boosting performance and cutting costs.
Global video volume climbs
The sheer volume of video as a percent of total global network traffic is continuing to soar, with Cisco's video forecast claiming that IP video would be 82% of all IP traffic in 2021, up from 73% in 2016. Globally, Ultra HD will be 20.7% of IP Video traffic in 2021, up from 1.8% in 2016.
CDN providers are now more in demand than ever. The unmatched surge in popularity of streaming services, social networks, and online gaming (in no small part thanks to the global pandemic) has significantly increased the load on data centers.
CDN uses flourish
Today, Content Delivery Network (CDN) operators are chasing business in security services, mobile apps, gaming software delivery, and firmware updates as part of a fast-growing list of use cases -all while supporting the burgeoning streaming video TV services. And don't forget helping handle the quick switch to mass working from home daily.
Trending; the top 5
So, what emerging and advancing trends should IT managers track with cloud CDN providers in 2022?
1) Fast-growing CDN roster, and possible consolidation?
Not long ago, the lineup featured pioneer Akamai, with rivals Limelight Networks, Level 3 Communications, Edgecast Networks, Mirror Image, CDNetworks, and more. But telcos snapped up and assimilated some of these players to offer CDN functionality to their customers.
But instead of the sector lineup shrinking, Cloud computing giants Google, Amazon, and Microsoft launched robust CDN offerings to businesses of all sizes, all built on their global computing and distribution networks. Fastly and Cloudflare also joined in with innovative services. Bottom line: The more, the merrier.
2) Expanding security focus
Early CDNs were designed to help enterprise customers' website operations withstand heavy, often unanticipated, traffic volume and DDoS attacks by distributing requests for content across their sprawling networks. This continues today, but we've seen CDN operators such as Akamai offer add-on security services for their customers -spending $1.5 billion in the last year- an emerging trend for IT managers to keep a watchful eye on.
Last month, Akamai announced plans to buy Linode, a provider of core cloud services for developers, for $900 million. Linode's services include compute, block and object storage, managed database, load balancers, and a managed Kubernetes offering that supports running containerized applications.
Last September, the CDN operator announced plans to buy Guardicore, a maker of micro-segmentation solutions, for $600 million. By adding its solution into Akamai's Zero Trust security lineup, the operator claimed it would be uniquely suited to supply comprehensive protections to the enterprise, defending against threat actors and the spread of malware and ransomware.
Roughly a year ago, Akamai purchased Inverse to better identify IoT and mobile devices, including Internet-connected HVAC, lighting systems, robotics, medical gear, and printers in organizations.
In its Q4 2021 earnings call last month, Akamai CEO Tom Leighton said that security products continued their rapid growth, generating revenue of $365 million, up 23% year-over-year. "For the full year, security revenue reached $1.33 billion and grew 26% over 2020. Security represented 39% of our revenue last year, up from 33% in 2020."
In the overall CDN sector, the security type menu has expanded far beyond DDoS attack protection to include:
Web Application Firewall
Bot Mitigation & Screen Scraping Protection
Data Security
DNS Protection
3) The edge fuels WFH
CDNs are becoming a top driver and use case for edge computing. How? Well, while the delivery of content from edge devices as close to customers as possible is largely the same approach providers used in moving content closer to end-user devices, and for the same reasons. Cloud CDN players are adding more functionality, such as processing power, to the increasingly intelligent network edge.
The architecture of CDNs is playing a leading role in supporting work-from-home implementations. After all, early CDNs were built on edge computing functionality long before the phrase edge computing was coined.
4) CDN or CDNs?
Enterprises looking to live stream video require far more functionality for their events, be the audience national or global. In fact, organizations in the live group have been known to use multiple CDNs (one as a primary and the other as a backup) if the primary suffers performance issues or outages.
Advanced software packages from firms such as Conviva enable a customer to switch back and forth in real time between CDNs to ensure the best view experience. This is also important if ISP capacity issues arise, and the content needs to be downshifted to a slower bandwidth to be delivered on time. Also, CDNs are stronger coverage-wise in some states (U.S.), regions, countries, and continents than in others.
5) Build vs. buy
There was a time when large companies considered and built their own CDN networks rather than relying on services from established providers. One such content streamer, Netflix, began to build a worldwide CDN, which the company claims has cost over $1 billion, to ensure the movie, series, and shows in its pioneering subscription video-on-demand streaming service are located as close as possible to its customers with the quickest loading times possible.
The Walt Disney Company, which launched its own subscription services internationally to compete with Netflix and a widening field of rivals, spent a few billion dollars in 2017 and 2018 to buy a majority stake (estimated at 85%) in BAMTech LLC.
Major League Baseball created the streaming tech company in 2015. That gave Disney the CDN and related assets needed to quickly launch ESPN streaming services and its Disney+ consumer streaming service in late 2019.
The bottom line
With the live-streamed Super Bowl and Winter Olympics in the rearview mirror and March Madness upon us, it's easy to overlook the increasing CDN use by enterprises of all sizes outside the media and entertainment vertical.
The key takeaway in tracking CDN trends is the breadth of their use far beyond streaming video. Microsoft uses CDNs to cache static assets of its Office 365 software suite closer to the browsers requesting them to speed up downloads and reduce perceived end-user latency. Meanwhile, SMBs now use CDNs to support WFH applications. IT departments use CDNs to distribute product updates.