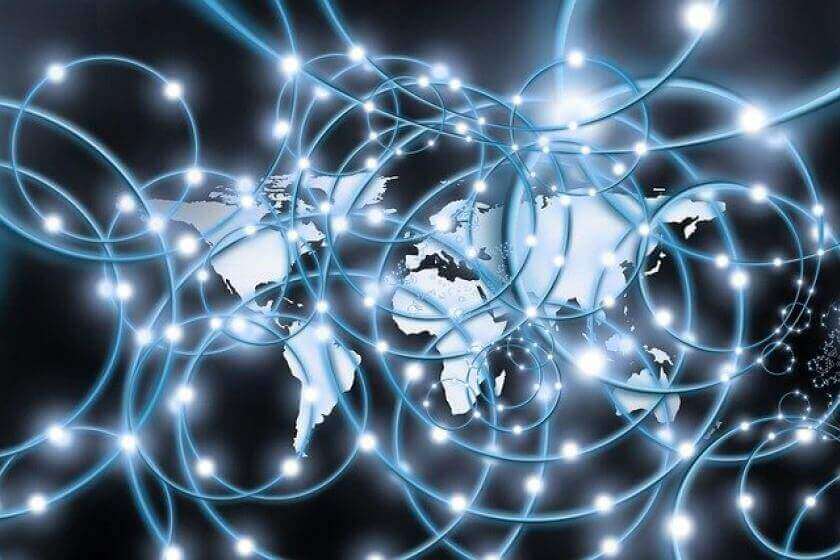 Details

Published on 19 April 2022
(Source: Pixabay)
Enterprises face a fast-expanding array of 5G private network offerings as AWS, Cisco, HPE, and others have joined the fray since December.
What a difference three months has made. While momentum is building fast for private 5G network services for enterprise use, it is unclear if organizations fully understand the technologies involved and their value. In fact, IT managers are still learning how the offerings can help their operations and get them up and running.
Concurrently, the carrier and vendor ecosystem is faced with finding ways to monetize their private 5G networks offerings.
But this does not mean a doom and gloom forecast for one of the hottest and most dynamic sectors in networking. It is quite the opposite.
This nascent industry segment is expanding rapidly, with the entrance of tech giants to the provider roster in the last several months, a continuous infusion of funding, and enterprises trialing 5G networks as a step that can lead to commercial implementations.
Targeting wired Ethernet, Wi-Fi
Private 5G service providers are targeting enterprises that currently use wired Ethernet LANs (hard to install and manage) and Wi-Fi (which presents coverage issues) in their corporate networks. Using a private 5G network service can solve these challenges while providing ultra-low latency.
What do enterprise IT managers need to know about escalating activity in the burgeoning sector to evaluate a widening array of offerings and opportunities?
The entry of network computing giants in recent months should have IT managers reviewing private 5G network offerings for such use cases as shipping and delivery fleets, tablets in factories and warehouses, and robotic manufacturing, said AWS Adam CEO Selipsky at an annual company event late last year. "All these new use cases require consistent, reliable connectivity."
Private 5G draws a big crowd
Until recently, the private 5G market has included few telecommunications system behemoths along with lesser-known innovators that are battling to get the attention of enterprise customers.
But starting last December, tech giants joined the fray, expanding the menu of private 5G network providers and more choices for IT managers.
Early entrants: Verizon and Betacom
Since then (in last few months): Amazon Web Services, Cisco Systems, and HPE.).
At Mobile World Congress (MWC) in Barcelona, AT&T outlined an effort with Microsoft to develop a service called Private AT&T Edge that includes the ability to roam beyond the geographical boundaries of the AT&T private network and still stay connected through the AT&T public network.
Pre-integrated solutions
Availability of pre-integrated solutions portends to simplify private 5G networks for enterprises. Qualcomm's partner program aims at that goal. The tech giant is working with Microsoft to offer such an offering in the third quarter of this year. This and others will be available through select operators and integrators.
Now targeting SMBs
Also at the show, Verizon announced a turnkey solution that partner Celona will bring to market. This solution is for small- and medium-sized enterprises "looking for fast time-to-value," according to the carrier.
The offering from Celona is designed to expand the target market of customers. It will be usable with CBRS spectrum, according to the vendor.
Investing in 5G: follow the money
In an emerging market, tracking investments in non-household names can give IT managers a better understanding of the infrastructure that can provide broader networking opportunities. In this case, Federated Wireless last month secured $58 million in Series D funding. This brings Federated's total funding raised to $210 million. Federated was founded last year.
Adding CBRS spectrum inventory
What is Federated? It makes spectrum access systems (SAS) that allow companies to use shared spectrum in the 3.5Ghz band for 5G networks without interference issues.
This spectrum administration offering became crucial as the FCC auctions spectrum in the Citizens Band Radio Service (CBRS) to all comers, with buyers including Deere Co., utilities, rural telcos, and large universities. The auction ended in August 2020 and generated over $4.5 billion. CBRS expanded 5G private network opportunities to provide additional inventory for enterprises, carriers, and other organizations.
From trials to implementations – and traction?
Since trials precede implementations, enterprise IT managers can learn from the experiences of others, especially with a new or emerging technology. Here is a case in point: Longtime wireless network builder for carriers for Betacom Inc. launched a fully managed private 5G network service in late May. The company handles network design, deployment, and management for the offering. Betacom explains enterprise customers retain ownership of the network and local control of their data. Management is provided from its NOC, which is hosted on Microsoft Azure.
Just last month, Betacom announced a service trial with the Dallas Fort Worth (DFW) Airport, explaining that it is "trialing a private 5G network for increased baggage handling accuracy and efficiency. Betacom claims is 5G-as-a-service allows DFW to "securely run their mission-critical applications without interference and helps to speed up baggage handling and reduce lost baggage costs."
Verizon, which launched its private 5G service last June, revealed during Mobile World Congress in Barcelona that it has landed its first commercial customer, the new headquarters of BlackRock in New York City. The carrier says the effort brings 5G Ultra Wideband connectivity to areas of BlackRock's new Hudson Yards facility where high speed and low latency will be required in its trading floor, conference center, auditorium, and meeting rooms.
The road ahead
With carriers, equipment vendors, and integrators rolling out private 5G network offerings at a rapid pace, enterprise IT interested in this technology will find themselves awash in offerings to compare in 2022 and far beyond.
This, of course, is as providers settle on monetization strategies necessary for enterprises to determine the value of implementing 5G technology in their business operations.