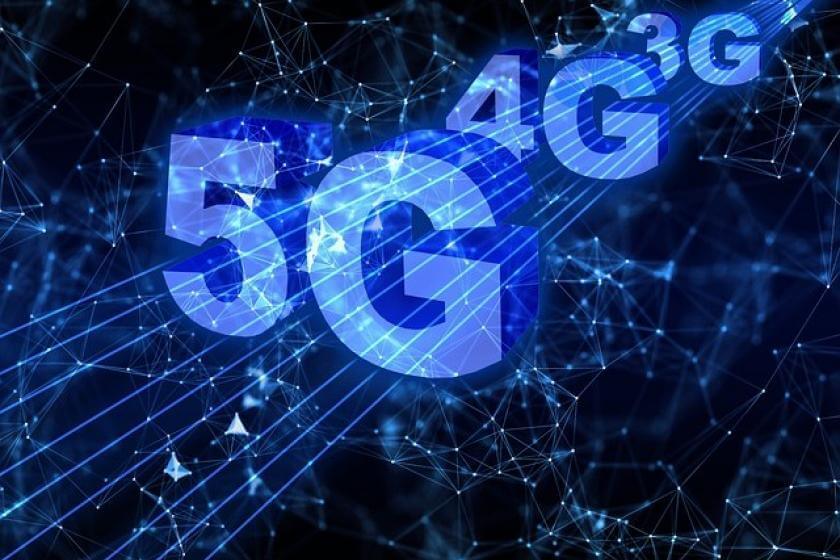 Details

Published on 24 May 2022
(Source: Pixabay)
These developments can help U.S.-based enterprise IT understand the business and technology of bringing 5G to offices and homes in Canada.
Canadian service providers Rogers, TELUS, Bell Canada, Videotron, and SaskTel, are rapidly deploying 5G networks to serve consumers and enterprises in a country with cities and vast rural expanses.
This may sound promising to IT managers at U.S. enterprises looking to establish or expand operations north of the border. But what must they consider in evaluating this opportunity?
Tough(er) sledding
Deploying 5G in Canada is far tougher than it is here in the U.S. And delayed 5G deployments threaten Canada's global competitiveness. That is according to a report from PWC Canada.
The country's role has continued to grow since the North American Free Trade Agreement (NAFTA), signed into law in 1994, eliminated most tariffs between the trio of America, Canada, and Mexico and created a cross-continental trade bloc.
It is no surprise that the U.S. has become the largest goods importer in the world. U.S. goods imports from the world totaled $2.5 trillion in 2019 (pre-COVID 19), according to the Office of the United States Trade Representative. Canada, Mexico, and China are America's three largest trading partners.
U.S.-based corporations such as automakers have moved the creation and assembly of products (and sourcing) north and south of America's border to reduce labor and other costs.
PWC: Canada playing catch-up as size matters
In the digital economy, Canadian mobile network operators (MNOs) are negligible compared to their global peers and large multinational competitors, according to PWC Canada.
The three largest Canadian telcos generated, on average, approximately three and a half times less revenue than the leading telcos in the G7, South Korea and Australia. "Similarly, Canadian telcos are undersized compared to some of their main suppliers - significantly hampering their ability to negotiate better prices," according to the global research firm's report.
PWC Canada concludes that with the cost of delivering 5G forecast to be up to 71% higher than previous generations of connectivity, "the comparatively small scale of Canadian MNOs and their relatively higher network capital costs are likely to impact investments in the 5G connectivity required to enable the digital economy."
Resulting acquisitions and big-ticket investments
Rogers acquires Shaw, accelerates 5G rollout
Plans to deploy 5G throughout multiple Canadian provinces came into focus in March as Rogers Communications announced and detailed plans to acquire rival Shaw Communications in a $26 billion transaction designed to accelerate the introduction of 5G in the country. The acquisition, which is expected to close in the first half of this year, will create the country's second-largest cellular and cable operator.
Western Canada is the target region for the introduction of the highest-speed wireless technology.
As part of the landmark acquisition, Rogers claimed it will invest $6.5 billion in Western Canada to build 5G networks, connect underserved rural areas and bring added choices to consumers and businesses. The innovative technology and network investments will create 3,000 net new jobs across Alberta, British Columbia, Manitoba, and Saskatchewan, Rogers added.
The deal has already received the necessary regulatory approval from the Canadian Radio-television and Telecommunications Commission (CRTC).
TELUS shows us
In addition to rolling out 5G in Canada, carrier TELUS is focusing on closing a digital divide in rural areas, which are more prevalent than in the U.S. For that tall task, the provider is employing fixed wireless access (FWA), which has taken something of a back seat to fiber in the U.S, to provide up to 100Mbit/sec Internet access to homes to power productivity.
In the U.S and far beyond, FWA is a quick-to-deploy and cheaper means than fiber to deliver broadband to remote offices and homes. TELUS provides its Smart Hub indoor CPE to complete the coveted high-speed connection over distances to un- and underserved areas.
TELUS has also spent heavily on fiber networking, investing $54 billion to connect 137 communities across B.C., Alberta, and parts of Quebec to its fast-expanding fiber-optic network.
In March, TELUS revealed a plan to bring broadband services to sixty communities spread across British Columbia and Alberta by yearend.
Bell Canada
Bell claimed it achieved its objective to offer 5G coverage for more than 70% of the Canadian population by the end of 2021. That included December turnups of Prince Edward Island with service in Charlottetown, Abram Village, Kensington, and Sherbrooke.
In early February, the carrier announced that 5G is now available in forty-two more communities in Ontario, Quebec, and Nova Scotia.
Videotron's expansion plans
Videotron, a subsidiary of Quebecor Media, provides wired, wireless, and content services to businesses and consumers in Quebec. It has already rolled out 5G in Montreal and Quebec City.
The carrier is looking to offer services far beyond the boundaries of the province, having spent nearly $830 million in a wireless spectrum auction last July. The investment brought in 294 blocks of spectrum in the 3500 MHz band across the country.
More than half of the investment is concentrated in four Canadian provinces outside Quebec: southern and eastern Ontario, Manitoba, Alberta, and British Columbia. "The strategic investment positions Québec's flagship carrier to realize its ambition of boosting healthy competition in telecom beyond the borders of Québec," according to a press release.
Do not forget SaskTel
SaskTel provides wired and wireless services in the Canadian province of Saskatchewan. The carrier said it has been investing $95.9 million into wireless network enhancements, including $55 million on the initial rollout of 5G, in 2021-2022.
SaskTel says 5G is currently available in select locations. By the end of this year, 5G will cover approximately 50% of Saskatchewan's population, according to the company's website.