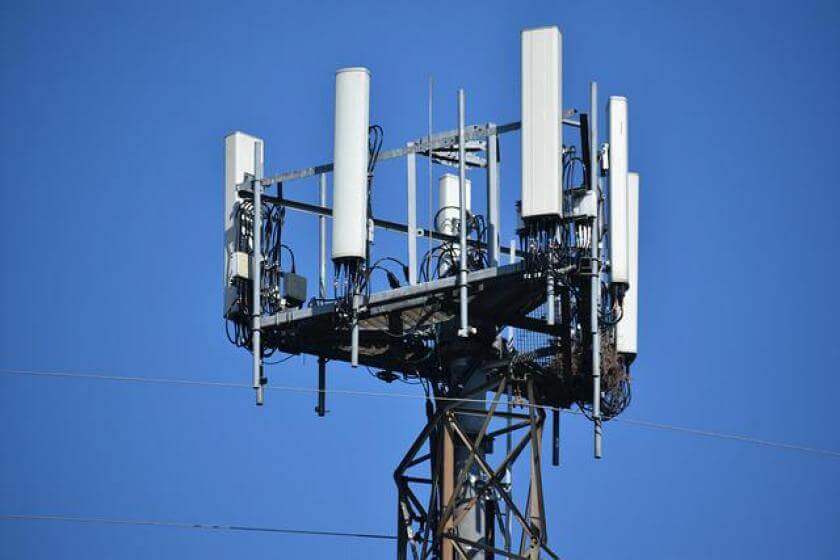 Details

Published on 25 May 2022
(Source: Pixabay)
Expansion-minded U.S. enterprises, and those hurt by weak supply chain links, can find 5G-driven alternatives closer to home.
Hamstrung by Covid-disrupted supply chains, some U.S. businesses are looking to shorten and localize the systems. The answer for IT managers could be north of the border, where our second-largest trade partner Canada is also using 5G to create a digital economy.
But although the top 5 Canadian carriers are working to deploy 5G networks, they lag their counterparts here in the U.S., which can present challenges for enterprises looking to expand and enhance operations in Canada.
Know your neighbor
Be aware that Canada is all in on 5G and understands what it can do for the nation's economy, with 5G networks estimated by GSMA Intelligence to deliver approximately $150 billion in additional value add to the country's economy from 2020 to 2040. The technology will play a crucial role in driving economic growth and supporting the recovery from the impact of Covid-19.
A makeover is in the works as 5G, with its faster connections (up to twenty times the speeds of 4G), increased network capacity (up to one hundred times the traffic capacity of 4G), and ultra-low latency alone portend to next-level Canada's top industries.
Agriculture
Energy
Mining
Automotive
Banking
(Source: IBIS World.)
Top three exported goods pre-Covid:
Energy products (worth $114 billion)
Motor vehicles and motor vehicle parts ($93 billion)
Consumer goods ($71 billion) – Source: Canadian Encyclopedia.
Know the lay of the land
The country's geography features several large cities close to the U.S. border. The collective mass of the ten provinces and three northern territories is largely rural areas. Canada's population, 38 million in 2020, is less than that of California.
Deployment costs: As stated by PWC Canada, the country's smaller telecom industry prevents it from benefitting from the economies of scale enjoyed by carriers in the states. This could mean pricier network equipment and consumer devices.
Carrier competition/regulatory returns: With five key carriers deploying 5G in Canada, U.S. enterprise IT managers have greater choices for now. However, Rogers is working to acquire Shaw for $26 billion this year. Will more acquisitions follow as competition heightens?
Also of note is the fact that competition among these carriers is fierce whether providers are pressing regulators – the Canadian Radio-television and Telecommunications Commission (CRTC) - to block acquisitions and spending on spectrum purchases. This could slow deployments should the regulatory process get bogged down in disputes between the carriers. The CRTC greenlit the pending Rogers buyup of smaller Shaw earlier this year.
However, Canada's commissioner of competition intends to oppose Rogers' proposed deal with Shaw, the companies said in a statement released in early May.
Regional vs. national: Canada is currently home to both, with Bell Canada providing country-wide service while smaller SaskTel focuses on its province (Saskatchewan). Concurrently, regional carrier Videotron (Quebec) recently spent $830 million on wireless spectrum it hopes to use to provide services across the country.
Private 5G networks
With the deployment of 5G in Canada about 18 months behind that of the U.S., businesses seeking to add sites north of the border could consider extending private 5G networks to these not yet served and remote locations, according to John Simcoe, Telecom, and Media Leader for PwC Canada. In areas that Canadian carriers plan to reach with 5G service, adding sites could be done using cross-carrier exchange agreements with U.S. carriers.
With one of three 5G spectrum auctions in Canada not yet completed, IT managers need to check to see that their networks /services in the U.S. use the same radio frequencies bands as those of Canadian carriers and private network providers, advises Simcoe.
Reaching rural sites: In the U.S., a combined $80 billion-plus has been approved for broadband deployment to close the digital divide (Rural Development Opportunity Funding), and the infrastructure and jobs bill from the Biden administration in the last year.
The investment in Canada started earlier but is far smaller. This could mean reaching unserved and underserved locations will be more expensive and take longer, and could present a losing proposition for service providers.
However, if the rural and remote locations happen to host businesses from top industries such as mining, oil, and transportation, it is a safe bet that these Canadian economic engines will be served early and completely by 5G services, emphasized PwC Canada's Simcoe.
Canada started earlier, in 2016, on sizable infrastructure investments. It launched The Rural and northern stream of the Investing in Canada Infrastructure Program. The effort earmarked $2 billion over 10 years for priorities in small, rural, and remote communities spanning roads, broadband Internet connectivity, renewable energy, and facilities that support food security.
Canada added the Connect to Innovate: Rural and Remote Broadband effort to provide $500 million over five years, delivered by the Innovation, Science and Economic Development Canada program to extend and enhance broadband service in rural and remote communities. The funds were to bring high-speed Internet to 300 rural and remote communities.
Performance innovation – Standalone 5G nets
Rogers revealed in March that it has teamed with Ericsson to launch one of the first commercial 5G Standalone Networks (SA). The new service was activated after completing the rollout of Canada's first national standalone 5G core.
With 5G core and 5G Radio Access Network (RAN) slicing, Rogers claims it can deliver new services to customers, such as dedicated private networks, public safety applications, and access to edge computing.
The carrier said that it has completed its 5G standalone core network deployment nationally and is deploying its 5G standalone service coverage in Montreal, Ottawa, Toronto, and Vancouver.
The SA difference
Simply stated, NSA makes it easier for network operators to deploy a 5G network as it can reuse current 4G facilities.
An important example of the difference between a 5G SA network and a 5G NSA system is that the former allows wireless customers with capable devices to connect to the 5G SA network. Such customers will automatically connect to the 5G SA service where it is available. The benefits are higher speeds and lower latency.
In contrast, 5G NSA mode networks rely on the 4G network facilities to provide more speed and higher data bandwidth. A 5G-enabled smartphone will connect to a 5G or 4G network, depending on conditions.
Device availability and certification
Because 5G deployment in Canada is proceeding at a slower pace than in the U.S., the list of available user devices is shorter. The good news is that Rogers has established a device certification program. Expect other carriers to follow suit as their 5G networks expand.
But with fewer vendors part of Canada's telecom industry, U.S. IT managers might find a shorter list of supported devices for their use and workers' use north of the border.
Rethinking trade and infrastructure
After two years of Covid-driven dysfunction and breakdowns in once-preferred global supply chains, rapid 5G deployments by close-by countries could receive greater consideration as IT managers evaluate adjustments and alternatives.