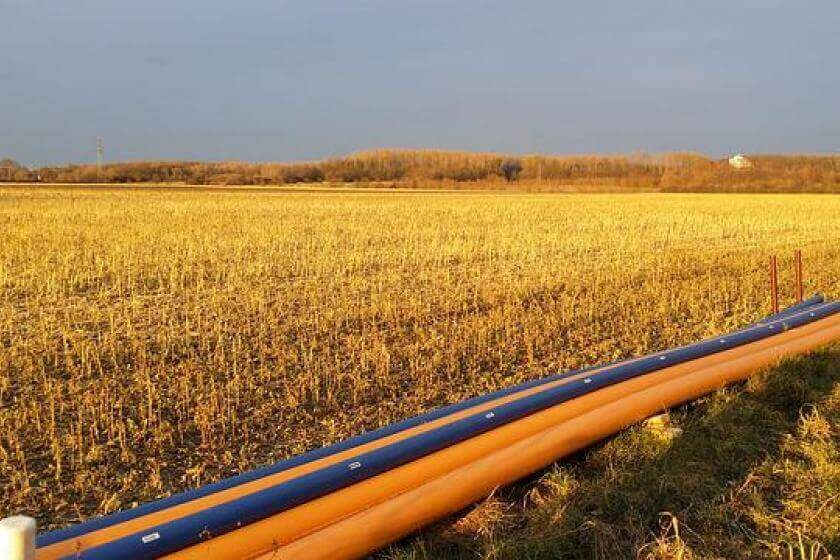 Details

Published on 13 June 2022
(Source: Pixabay)
With over $40 billion in funding hanging in the balance, accurate new maps are the key to achieving the goal of Internet for all by directing deployments under the Biden Administration's broadband infrastructure investment act.
In the whirlwind of activity that is the broadband networking industry in the U.S., the most overlooked area is mapping.
Infrastructure funding figures steal the headlines, but in the drive to close the digital divide, IT managers, service providers, and states first need accurate maps that show areas that are underserved or unserved.
The goal of the broadband portion of Biden's "internet for all" aspect of the over $1 trillion Infrastructure Investment and Jobs act passed in November 2021 is to have states lay out a five-year timeline to provide full internet access while ensuring affordable internet access and promoting competition among providers.
Reality bites
For this crucial goal to be completed, current and past maps that many agree were fraught with inaccuracies will need to be replaced with one based on the latest and verified data. Past maps were based on ISP self-reported data that resulted in the overstatement of those with access to broadband Internet in.
The FCC itself has publicly admitted its current broadband maps are flawed. The agency appears to overstate coverage in every state, with an average 21% false-positive rate across the U.S.
Enterprise impact
Accurate broadband mapping is crucial to the rollout and use of high-speed Internet by corporate America and far beyond.
"For enterprise IT managers, accurate mapping is critical just as it is for the states in which those IT managers have facilities," explained Jeff Heynen, Vice President, Broadband Access and Home Networking for the Dell'Oro Group, a market research and analysis firm. "If maps are not accurate and are potentially inflating the service capabilities and reach of broadband networks in communities that are underserved, then enterprises are going to suffer with lower-speed offerings and limited provider options. And those situations are then unlikely to be improved through state and federal subsidization."
Why maps matter
For states and other recipients of funding for broadband expansion to spend this money most effectively, they need an accurate understanding of what areas are truly "unserved" with broadband access. It relies on self-reported data from providers and measures broadband availability by census block. If even a single address in a census block has access to broadband, the entire block is considered served. This is a particular problem in rural areas, which have large census block areas.
Updated timeline for new maps and spending plans
Current FCC Chair Jessica Rosenworcel pledged in late March that states, local areas, and other broadband stakeholders will not have to wait until 2023 to see new broadband maps from the agency. She has promised to share new broadband maps with the industry this fall, seeking input before completion. Governors and other leaders would then have six months to use data from the new maps to fuel their final applications detailing their proposed uses.
In mid-May, Secretary of Commerce Gina Raimondo opened applications for $45 billion in federal broadband subsidies.
Per the infrastructure bill passed last year by the Biden Administration, high-speed infrastructure to unserved (25/3 Mbps) and underserved as those without 100/20 Mbps service. The NTIA added that sites served exclusively by satellite or service based on unlicensed spectrum will be considered unserved. States must submit a request for that support either with their letter of intent or by August 15. Those who receive planning funds must submit a five-year action plan within 270 days of getting the money.
The actual outlay for broadband deployment specifies a minimum distribution of $100 million per state or other qualifying area. Though it is expected total payouts will be in the $800 million neighborhood.
Broadband haves and have-nots
Last year, BroadbandNow Research manually checked the availability of terrestrial broadband internet (wired or fixed wireless) for more than 58,000 addresses. "In all, we checked more than 110,000 address-provider combinations using the FCC Form 477 data as the "source of truth."
The firm found that forty-two million Americans do not have the ability to purchase broadband internet in 2021, according to the firm. "This is an additional 6.5 percent of Americans beyond FCC estimates."
Fixing the maps problem
Aware of the growing problem presented, Congress stepped in in March 2020 passed the Broadband DATA Act to help fix this problem.
The act requires the FCC to create maps showing the availability of fixed and mobile broadband service across the country and identify areas that are unserved and underserved. It also requires the FCC to use more granular and precise data to develop these maps.
The map must be posted online so people can search by address, provider, state, type of service, and other factors to see coverage in their area or across the country. Congress provided the FCC with $98 million to complete that effort.
Broadband Task Force created
One year later, in February 2021, the FCC took additional action and created the Broadband Data Task Force. In doing so, the agency admitted "the need to implement long-overdue improvements to the agency's broadband data and mapping tools."
The Task Force will closely coordinate the Commission's broadband mapping and data collection efforts across the various expert agency teams. Each of these teams is essential to the effort of ensuring the Commission, other Federal agencies, state and local governments, Tribal entities, and consumers will have access to granular nationwide information on the availability and quality of broadband services.
At the state level, county, and city
In anticipation of the mapping and funding process, states have created their own broadband task forces charged with reviewing and evaluating carrier plans before awarding funding for providing broadband to un- and underserved areas.
But it does not stop there at the state level, as individual cities, as well as counties in some regions of the country, have also been created. The National Association of Counties (NACO) has created a Broadband Task Force, comprised of nearly three dozen county government officials from across America, which "will study the lack of reliable broadband with a particular focus on the challenges facing underserved communities."
Related articles: