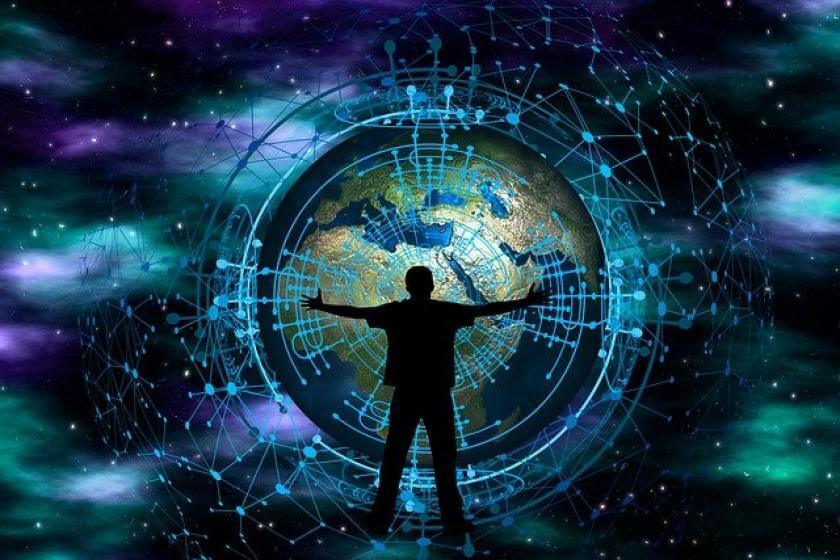 Details

Published on 26 July 2022
(Source: Pixabay)
If the FCC rules interference is a concern, spectrum sharing systems could provide a solution for all parties by maximizing the use of the 12GHz band.
In the latest spectrum challenge, Elon Musk's SpaceX claims DISH Networks wants to use the 12 GHz band with its terrestrial 5G network, which would cause harmful interference to his emerging Starlink satellite Internet service. DISH disagrees.
For its part, DISH already has a 5G network and hopes to expand it by moving into the 12 GHz band, which it uses to provide satellite TV service.
In January, the FCC voted to issue a Notice of Proposed Rulemaking (NPRM) seeking comment on ways the 12 GHz band might be better used. The notice sought input on methods for allowing new uses in the band while protecting incumbents.
Both operators have submitted to the FCC technical studies that support their arguments regarding interference. SpaceX's Musk has successfully urged customers to contact the agency supporting the company's claim.
DISH continues to claim a 12GHz 5G network can coexist with satellite internet services without generating interference.
Both operators, and much of the telecom industry, await a ruling from the FCC, which has not said when it will act.
Enterprise IT impact
Enterprise IT, however, may not feel a significant impact from the resolution of the challenge. That is unless they seek broader competition in the private 5G wireless network sector or are looking to connect mostly rural sites using Low Earth Orbit (LEO) satellite services.
The broader impact could reach farther if the FCC finds no inference and/or recommends a spectrum sharing approach that could maximize the use of the 12GHz band by all interested parties without fear of interruption.
This appears to have worked well with the Citizens' Broadband Radio Service (CBRS) creation, auction, and diverse spectrum winning bidders, including many enterprises, most looking to build private 5G networks.
Building a spectrum-sharing infrastructure will take time, and that is once the FCC rules on the 12GHz band dispute.
A recent history of 5G service interference concerns
For veteran IT staff, this is but the very latest in a lengthy list of disputes over potential interference caused by shared use of the same spectrum. Most recently was last year's spike in concern about 5G services offered in the C-band near U.S. airports interfering with altimeters, which are used to gauge elevation in airplanes.
The concerned parties expressing serious concern about harmful interference included the Federal Aviation Administration, CEOs of several airlines, the Department of Transportation, and plane makers. AT&T and Verizon were in opposition to slowing the deployment of 5G near airports. But the carriers eventually agreed in January to delay rollouts by six months while the key players explored the issue.
In June, the FAA announced that key stakeholders in the aviation and wireless industries have identified a series of steps that will continue to protect commercial air travel from disruption by 5G C-band interference while also enabling Verizon and AT&T to enhance service around certain airports.
The phased approach requires operators of regional aircraft with radio altimeters most susceptible to interference to retrofit them with radio frequency filters by the end of 2022. This work has already begun and will continue on an expedited basis, according to the agency.
At the same time, the FAA said it worked with the wireless companies to identify airports around which their service can be enhanced with the least risk of disrupting flight schedules.
During initial negotiations in January, the wireless companies offered to keep mitigations in place until July 5, 2022, while they worked with the FAA to better understand the effects of 5G C-band signals on sensitive aviation instruments.
Based on progress achieved during a series of stakeholder roundtable meetings, the wireless companies offered Friday to continue with some level of voluntary mitigations for another year, according to the FAA.
Despite the collaborative efforts to work out a solution, a permanent fix has not yet been created and agreed on.
The CBRS sharing solution
If the FCC and its tech experts are concerned about interference between DISH 5G and SpaceX birds, the situation could be addressed so that neither is shut out of the 12 GHz band. That could be enabled using spectrum sharing, which was used to let carriers, enterprises, and others to concurrently use the 3.5 to 3.7 GHz space alongside longtime users. The 2020 auction made available space to 228 winning bidders and brought the FCC $4.58 billion.
DISH, bidding under the name Wetterhorn Wireless, came in as the second largest total winning bidder, spending over $900 million.
A wireless industry ecosystem, including the FCC, equipment vendors, and those building systems necessary to enable greater spectrum sharing, have been hard at work to prepare the CBRS for a wave of new users. The band is valued at over $15 billion.
The initial commercial deployment of CBRS service was approved by Spectrum Access System (SAS) administrators Amdocs, CommScope, Federated Wireless, Google, and Sony.