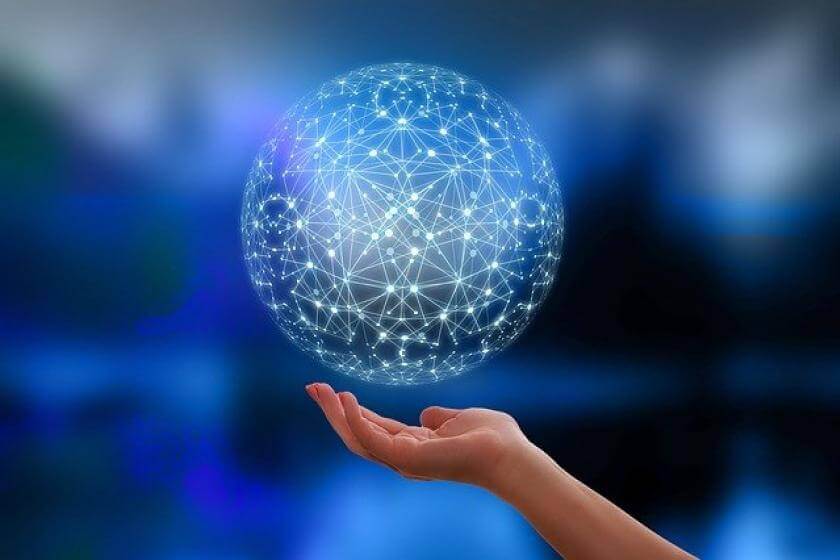 Details

Published on 29 August 2022
(Source: Pixabay)
The fast-growing sector may have businesses looking elsewhere to alternatives with faster options to expand networks to remote offices and WFH residences.
For those who looked skyward for solutions to problems here on Earth, Low-Earth Orbit (LEO) satellite operators promise to deliver high-speed Internet around the world as part of a new era high stakes space race.
The entry of SpaceX and Amazon into the low-earth orbit satellite business, combined with their televised manned rocket rides to space, showed what could be accomplished by some of the richest men on Earth, Elon Musk of SpaceX and Amazon's Jeff Bezos.
The business of tech
But ironically, the economics of launching vast fleets of satellites into low Earth orbit to deliver lower latency and affordable price have many wondering if and why they should be looking to the option for help connecting businesses and homes with Internet here on Earth.
That leaves IT managers to evaluate LEO services offered by SpaceX (with an estimated 2,200 birds in flight for its Starlink service) and promised by Amazon Project Kuiper, which has yet to launch a single LEO bird*) for viability now as an option for serving a remote workforce comprising remote offices and home workers.
A SpaceX Starlink update
When we last visited this space last November, the Starlink service was in beta, leaving a few veteran providers such as Viasat, HughesNet, and OneWeb to serve interested enterprises and consumers. But now we have pricing from SpaceX for business and residential users, pricing that could hurt slow adoption.
Starlink Residential costs $100 a month and a one-time $599 charge for the dish and a Wi-Fi router. The equipment comes in a kit for subscribers to install, which requires a clear line of sight to the sky. Latency (a big selling point for satellite services) will be largely under 20 milliseconds. Supported data throughput is roughly 100Mbps for the downlink but much less for the return path.
Starlink Business, set to serve up to 20 users at an office, costs $500 a month with a one-time $2,500 dish and CPE charge that, like residential, comes in a self-install kit. Latency will be between 20-40 milliseconds with an expected download speed of between 150-350 Mbps. Customers must download the Starlink app to get underway. There are no long-term contracts or caps on usage.
The challenges
Price problems
"That seems a bit pricey relative to business-class cable and fiber offerings. But then again, when it is your only viable option, then you'll pay the money," explained Jeff Heynen, VP of Broadband Access and Home Networking for Dell'Oro Group, a global market research and advisory services company. "I suspect the LEOs will continue to expand their service offerings and applicability to businesses and end customers beyond residential, but cost remains a barrier to entry for now."
Competition on Earth
While LEO satellite service providers are working on launching constellations of satellites, it's no secret that federally funded, nationwide broadband rollout enabled by the Biden Administration's Infrastructure and Jobs Act already has hundreds of millions in funding headed to states. It will bankroll statewide broadband deployments by service providers to connect a huge part of LEO operators' target customers – underserved and unserved locations, most located in rural areas.
The problem here is that carriers' expansion media options, fiber, and fixed microwave access (FWA) can offer higher speeds than the LEO technology and may reach customers sooner.
Broadband cable systems also offer speed competition to LEO services and the added benefit of already operating distribution systems with large residential and business reach outside metro areas.
Reliability issues
With incomplete LEO satellite fleets par for the course, the issues of resulting downtime present a concern for enterprises. Downtime is money, and more, so IT managers need to press for strong service-level agreements (SLA) to avoid service interruptions with compensation for unavailability. Heynen advises enterprise IT managers not to subscribe without them.
Geographic coverage
Coverage will improve with more LEO satellite launches. At present, Starlink service is not available in large swaths of the U.S. Other LEO satellite operators, including Viasat and OneWeb, are expanding deployment of the birds to expand geographic coverage around the world.
Accurate coverage maps will play a crucial role in enterprise IT's interest in LEO satellite services since service regions vary by provider.
Disputes between operators
Although disputes can slow the rollout of new and current services, it's unclear if and how a dispute between DISH Networks and SpaceX over spectrum use will impact either.
At issue is SpaceX's claim to the FCC that DISH's use of spectrum in the 12Ghz auction would interfere with Musk's LEO satellite service. DISH seeks to now use the spectrum it paid for video and data distribution service to launch a 5G wireless network service. DISH claims the use of Starlink service on mobile vehicles should lead to service deactivation by the FCC if SpaceX doesn't. Stay tuned.
The bottom line
When compared to traditional satellites in higher, geosynchronous orbit, LEOs fare much better when it comes to latency and speed. But since they do have limitations on the bandwidth they can offer, Heynen believes LEOs are a viable option in cases where fixed broadband operations are limited or unavailable. That's not to say IT managers shouldn't keep tabs on this emerging operator service sector as those LEO providers get closer to full satellite fleet deployment and farther from initial launches.
*NOTE: In 2020, the FCC issued Amazon a license that requires Amazon to launch at least half of its planned 3,236-satellite constellation by 2026.
Related articles: