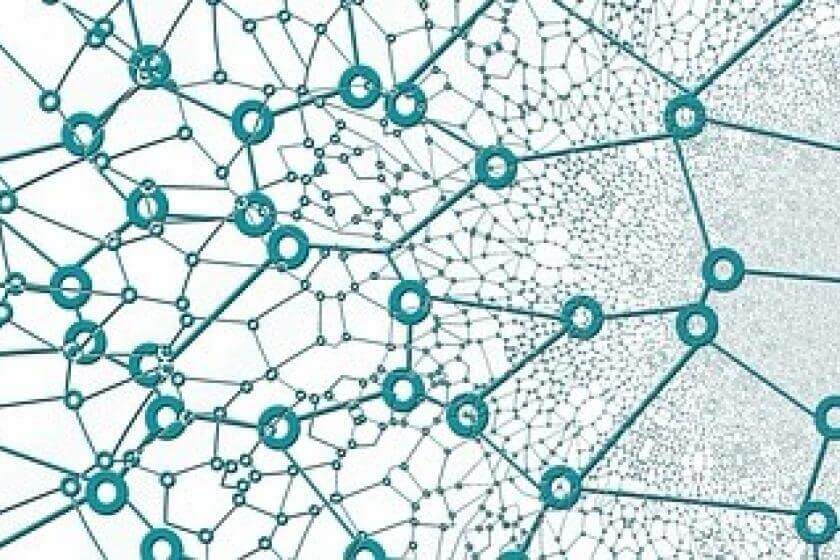 Details

Published on 15 September 2022
(Source: Pixabay)
In the wake of the broadband access-focused Biden spending bill, the NTIA has earmarked $1 billion for carriers to enhance and upgrade the crucial infrastructure that connects the last mile to long-haul networks.
In its rush to roll out high-speed services to un and underserved areas, the Biden administration's infrastructure investment and jobs act has focused on the broadband access segment of carrier networks.
But now help is on the way for the middle mile, which connects access networks to high-capacity national and regional backbone networks. The NTIA has launched a $1 billion fund for carriers fortifying this segment for enterprises of all sizes.
The National Telecommunications Information Administration (NTIA) is within the Department of Commerce and is the Executive Branch agency responsible for advising the President on telecommunications and information policy issues. The NTIA's programs and policymaking focus on expanding broadband Internet access and adoption.
Big bucks for middle-mile broadband
In May, the NTIA 's Enabling Middle Mile Broadband Infrastructure Program released a Notice of Funding Opportunity (NOFO) along with key dates for carriers interested in landing a piece of the $1 billion for the middle mile of their networks. All applications for funding must be received by September 30.
Funds will be disbursed on March 1, 2023. Complete buildout of middle-mile infrastructure must be completed no later than five years after the receipt of the NTIA funds.
Who is eligible?
Any state, political subdivision of a state, tribal government, technology company, electric utility, utility cooperative, or public utility district is eligible for middle mile funding, according to the NTIA. The list also includes any telecommunications company, telecommunications cooperative, most any type of nonprofit, economic development authority, or any partnership of two or more of these entities.
Enterprise IT impact
"Subsidization of middle mile networks is intended to expand their reach into more communities so that they can deliver premium broadband services to both residential and business customers," explained Jeff Heynen, VP of Broadband Access and Home Networking with Dell'Oro Group, a global market research and analysis firm. "Without those networks, communities are on an island. So, they are critical infrastructure that deserves as much attention as the last mile networks themselves."
Given the historic spending on network upgrades and expansion funded by the infrastructure and jobs act, Heynen believes that the NTIA will need to distribute more than $1 billion to cover the essential costs.
Middle mile challenges for IT leaders
Know your provider. IT managers should always be aware of who is supplying middle mile access to their retail service provider. Most are not household names, and many are not known for spending big on their networks, as serving rural areas is expensive.
Aging infrastructure. Have middle milers underinvested in their infrastructure? Fair, poor, or worse performance can be indicators of this. "Critical edge POPs and data centers might not have the best connections and could result in poor network performance, especially for cloud-based services," cautioned Heynen.
Spending challenges. Expense can limit some middle-mile networks. Middle-mile providers avoid remote communities with low residential and business density for the same reason last-mile providers have stayed away until the infrastructure investment plan. Compared with building in densely populated urban areas, expanding into rural communities is expensive for many.
Performance issues. Problems meeting or exceeding service level agreements (SLA) covering performance can mean middle mile networks are due for upgrades or replacement. SLAs need detailed descriptions of every service offered. Service definitions should include how the services are delivered, whether maintenance service is offered, and where dependencies exist.
Investment targets. With the NTIA funding program, the hope is that middle milers will spend on optical transport, switches, and carrier routers—generally all aggregation equipment. But do not forget about the fiber and conduit itself. They will need a lot more of that to get to new POPs, data centers, and small cell locations.
Follow the money. IT managers may need to track the NTIA funding program process and plan accordingly as carriers often must wait a long time between bidding and release of funds, as was the case with the Rural Development Opportunity Fund (RDOF).
Learn the program. "Understand the federal broadband funding and state grant programs, their timelines, and process. Manage the timeline between winning the bid and getting the funding," advised Cisco's Robin Olds in a recent blog on the vendor's website. "For example, the Rural Development Opportunity Fund (RDOF) grant process in some cases took more than a year between when a bid was submitted to when money was appropriated." The middle mile carriers must understand these factors before they can produce a timeline for enterprises.
Check on possible delays. IT managers should check with these service segment providers to see if and how supply chain issues, chip shortages, and inflation may affect the enhancement, expansion, and upgrades of middle-mile networks.
The Bottom Line
Large federal infrastructure plans: the FCC's RDOF, the Biden administration's infrastructure and jobs act, and now the NTIA's $1 billion middle mile program, collectively portend to change the way business does business moving forward.
Understanding how these funding efforts work, what they include, and their likely timelines should give IT leaders valuable insight and perspective that can be used to enhance enterprise network planning in turbulent times.
Related articles: