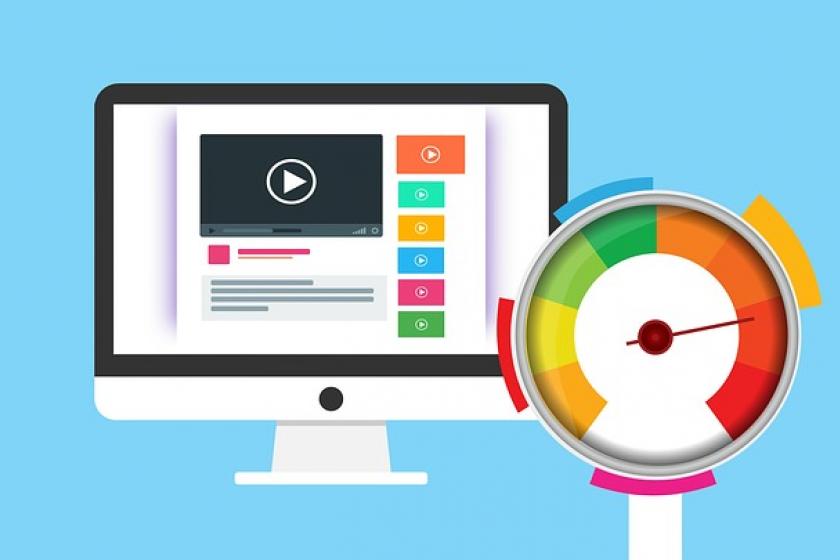 Details

Published on 27 September 2022
(Source: Pixabay)
COVID-19 and broadband funding legislation together supercharged interest in equal speed download and upload connections as carriers lead the way.
Over two years of COVID-19 lockdowns and restrictions forced a prolonged switch to virtual versions of work, education, and healthcare, with far greater use of online gaming and streaming OTT video services.
These services have increased traffic on residential broadband networks. "ISPs have responded by further improving their networks, intensifying their fiber deployments, and upgrading their existing infrastructure," explained Elizabeth Parks, President and CMO for Parks Associates, a research and consulting firm focused on the use of carrier services and the home. "Consumer intention to upgrade their home internet service remains at an all-time high."
Add infrastructure funding
Now add the Infrastructure Investment and Jobs Act's tens of billions of dollars in funding to close the digital divide over five years, and you have a broadband breakout featuring the deployment of optical networking technologies to deliver -in part-the equal speed download and upload access links.
Symmetrical Internet is a connection that gives you equally fast download and upload speeds. Most Internet connections have much faster download speeds than upload speeds. But that's changing with the wider deployment of fiber.
Carriers continue symmetrical Internet
Customers have been moving in volume, to higher-speed Internet access tiers, according to research released this year by OpenVault, which supplies broadband industry analytics. As subscribers migrate to higher speed tiers, the number of subscribers with speeds of 200 Mbps or slower has declined almost 90% during the past year.
AT&T, Google, Verizon, and CenturyLink are among the growing list of carriers offering symmetrical Internet access, with speeds ranging from 940 Mbps to 5 Gbps, and prices from $65 to $180 a month. The market for faster and symmetrical Internet is expanding as more applications – such as Microsoft Teams – and services are used from increasingly smart homes as companies transition from full work from home to increasingly more appealing hybrid scenarios.
The smart home drives symmetrical Internet access
Demand for more bandwidth in smart homes is real, according to ongoing user-driven research from Parks Associates. As of Q2 2022, the typical US home Internet household owns a mean average of 16 Internet-connected products: 11 consumer electronics products, three smart home products, and two connected health products. This average rises to over 25 devices for smart home households and almost 24 for households above 3,500 square feet in size.
Symmetrical Internet – want vs. need?
To recap, some service providers have slammed symmetrical Internet access with Charter CEO calling it a marketing ploy and the Wireless Internet Service Provider (WISP) association claiming their members' offerings provide the bandwidth customers need today and will tomorrow.
So, who's driving growth in the use of upstream usage? Just gamers? The top 1% of subscribers account for approximately 30% of upstream usage, and the top 5% of subscribers account for more than 50% of upstream consumption, according to research from OpenVault in April 2021.
Despite those who claim symmetrical Internet access is not necessary and is a marketing ploy, carriers continue to spend on delivering the coveted services.
Symmetrical Internet rollouts continue
In August, Lumen announced it had launched gigabit Quantum Fiber service in 20 new communities, including parts of Denver, Minneapolis, Phoenix, Salt Lake City, and Seattle. Quantum offers symmetrical speeds of up to 8 Gbps.
In July, Consolidated Communications sold its wireless holdings to a Verizon entity for $490 million to fund its fiber expansion and delivery of symmetrical Internet in its footprint. Consolidated claimed it's already delivering symmetrical 2 Gbps service across its entire territory, which extends over parts of California, Illinois, Maine, Minnesota, New Hampshire, Pennsylvania, Texas, and Vermont.
Dubbed Fidium, its service offers 1 Gbps service priced at $70 per month or 2 Gbps at $165 per month. In May, Consolidated teamed with a Southern Vermont communications entity to supply symmetrical gigabit broadband to almost 12,000 homes in Bennington County.
Industry insights
For enterprises – and carriers – justifying symmetrical Internet access appears to be easier, as market research and analysis delivers data points showing a continued increase in upload speeds and popularity from those unhappy with the longstanding disparity in the speed of the two channels.
In July, Recon Analytics founder Roger Entner claimed a survey the firm conducted revealed that more than a third of likely Internet switchers consider symmetrical speed important when they plan their decision - and that they're willing to pay more for equal speed links.
Rising cableco prices for asymmetrical Internet connections is driving interest in symmetrical options.
For Q2 2022, cable giant Comcast registered zero growth in Internet subscribers for the first quarter ever. Other cable companies reported unimpressive Internet subscriber figures.
The Bottom Line
It looks as if the pandemic has changed the nature of upstream usage for the long run, even as full-time work from home evolves toward a hybrid approach. That, combined with a newfound appreciation of videoconferencing, will drive the use of what has been a limited upstream capacity of carriers' broadband infrastructures.
OpenVault went further in April 2021, declaring that "the unique role of the upstream channel as an enabler of two-way communication makes unfettered performance essential."