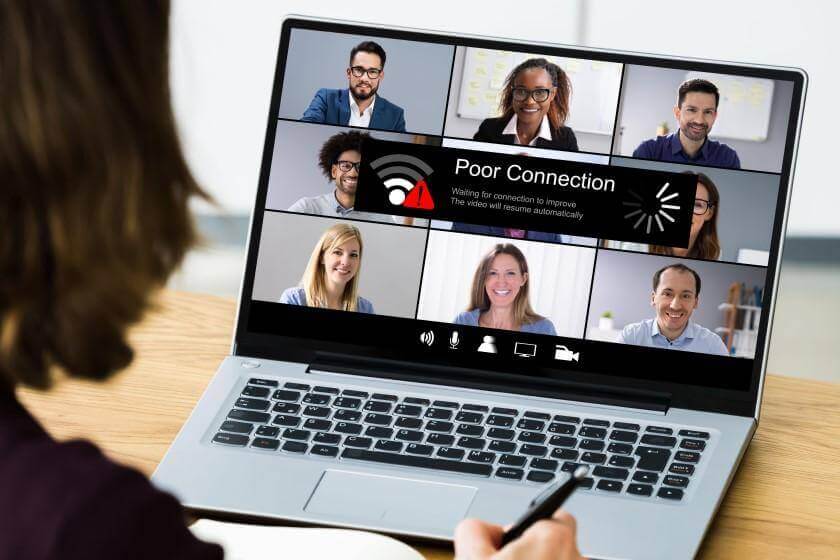 Details

Published on 12 October 2022
(Source: Panther Media GmbH / Alamy Stock Photo)
Residences can require business-class access services to support greater productivity, broadband bandwidth for collaboration, and robust security to better protect the expanded enterprise network.
Last year, enterprises used a variety of solutions to provide secure remote connectivity to what became a work-from-home (WFH) mode of operation for the entire organization. Today, the WFH mode of work has taken root though workplaces have reopened. Hybrid office/home arrangements are gaining momentum and increasing the workload for IT managers.
Increased bandwidth use, security challenges, and emerging connectivity options have IT managers working to ensure those at home can be more productive, and the enterprise network better defended.
Business or residence?
Many of the problems in this undertaking result from the differences between residential connections and those typically used for business locations. "Residential broadband connections and services are still best-effort with limited SLAs that are nowhere near as airtight as business-class SLAs," according to Jeff Heynen, VP of Broadband Access and Home Networking for Dell'Oro Group, a global research and advisory services firm. "This is a big reason for the price delta between residential and business-class broadband services. IT managers have little control and even less recourse for solving connectivity issues, so that, in and of itself, is a headache."
What's enterprise IT to do about ISPs? IT managers should press each remote worker's ISP to check to see whether the provider offers what Heynen calls a "business-lite" service tier that supplies added security features and increased SLAs. "We have heard of more ISPs offering these types of services and connections as a response to the growth of remote workers."
Knowledge is power: Engage ISPs for security specifics and Internet access options. IT managers should press each remote worker's ISP to supply details about the security of their Internet connection. On the management front, it is essential for IT managers to enforce a common security framework across all employees and their devices, regardless of location or access point. This helps make sure VPN and antivirus software remain current across all devices. Do not forget to implement parameters for gaining access to network resources, such as continually polling devices and requesting identity verification.
Define and protect the perimeter. A bigger concern, though, is security - both device security and data security. When workers were all in an office, the perimeter of security mechanisms and enforcement was within the enterprise. But now the perimeter must be extended to workers' homes, as well as to public Wi-Fi locations. However, the latter should be avoided as they are notoriously insecure, according to Heynen who strongly recommends remote workers steer clear of using VPNs on unsecured public Wi-Fi networks.
VPN Pros and Cons
VPNs do a good job of providing extra levels of security. But in the remote work world, those VPNs can often get overloaded, which affects performance. Further, because of the extra levels of security, VPNs often throttle upstream traffic. "Residential networks—particularly cable—are upstream-constrained by design, so performance can often reach frustrating levels for remote workers," warned Heynen. IT managers also need to ensure VPN and antivirus software remain up to date across all devices.
Planning for Internet access upgrades
The success of an accelerated shift to hybrid working model hinges on the quality of underlying reliable and secure connectivity, according to Cisco's Broadband Index 2022. The vendor surveyed 60,000 workers across 30 markets globally to learn about their home broadband access, quality and usage, economic and societal growth.
The findings: Cisco reported "75% of the people polled believe broadband services must dramatically improve to fully support hybrid work. This is further reflected in 43% of respondents who are planning to upgrade their Internet in the next 12 months."
Access and performance concerns
After many months of working from home, it became clear that Internet connections to residences needed higher than available upload channels as users moved from content consumption to video conferencing and collaborative tools such as Microsoft Teams to accomplish tasks. Long used to connect remote workers to corporate networks and resources, VPNs were not designed with heavy collaboration between distributed locations in mind. As a result, VPNs can stifle collaboration among remote workers.
Enter: Symmetrical Internet Access
The need for symmetrical Internet access – where download and upload links support the same speed - has become an increasingly prominent issue. Fiber-based Internet access providers are quickly rolling out these offerings but cablecos are lagging, which puts timing in question as they try to catch up with DOCSIS 4.0.
Including un- and underserved locations
Further, work from home programs and approaches can be when employees are in un-served and underserved parts of the country, such as rural areas, where broadband may be on the way but is still essentially a pipe dream. The lack of broadband access in these instances limits the level of participation of remote workers in many work efforts.
The broadband breakout powered by the Biden administration's Infrastructure Investment and Jobs Act is supplying billions in funds nationwide for states to build far-reaching high-speed networks. This massive initiative aims to close the Digital Divide and reach areas lacking broadband access, but it is a process that will take time.
The satellite opportunity
For those that cannot wait on the broadband breakout to reach remote WFH locations, Low Earth Orbit (LEO) satellite fleet operators such as SpaceX, ViaSat, and OneWeb supply an Internet access choice. IT managers must first check service availability as many providers' rollouts are still a work in progress.
(Share your experiences with SD-WAN and SASE. Take the survey today, conducted by Omdia researchers.)
Related content: