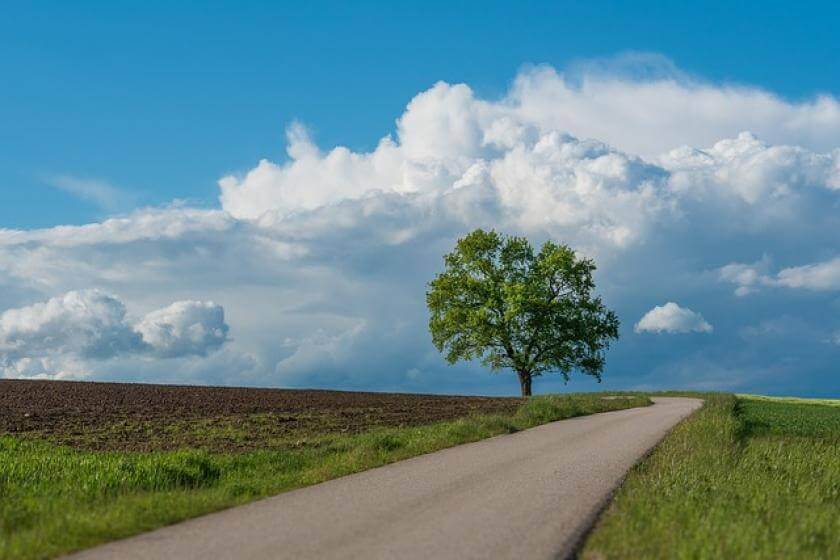 Details

Published on 07 November 2022
(Source: Panther Media GmbH / Alamy Stock Photo)
Opt-outs by Starry and others, questions of speed, and making business cases have created uncertainty for enterprise network planners looking to reach offices and homes by operators fueled by the Rural Digital Opportunity Fund.
The Rural Digital Opportunity Fund (RDOF), an FCC plan to spend over $20 billion to close the digital divide, drew interest from startups and household-name carriers alike.
The goal, to connect five million unserved homes and businesses with broadband service at a minimum of 25Mbps downstream, remains. But several upstart winners have dropped off the winner's list because of financial problems or the inability to supply high-speed Internet access.
Starry, others withdraw from the RDOF funding program
Top 10 bidder Starry announced on October 20 that it is withdrawing from the RDOF program, under which it had been awarded nearly $270 million in funds to cover 108,506 locations in nine states. Facing financial challenges, the startup fixed wireless access provider also announced a 50% workforce reduction and a hiring freeze.
"At present, we don't have the capital to fund our rapid growth," stated Starry CEO Chet Kanojia, in prepared comments.
Starry is but the latest winner to withdraw. GeoLinks and Cal.net also defaulted on winning RDOF bids. And SpaceX's Starlink funding was withdrawn due to concerns over the ability of Elon Musk's startup satellite operator to supply fast enough services.
Starry was one of the top ten bidders in the RDOF auction. GeoLinks wasn't far behind, winning $234.9 million to cover 128,297 locations across three states, including $149 million for 92,678 locations in California. Cal.net received $29.2 million to cover 44,153 locations in California.
Enterprise IT impact
What do these developments mean for those in underserved and unserved rural areas – and network planners hoping to connect them to corporate networks?
"I'm not certain there's too much IT managers can do when this happens, and it's going to happen more often as longer applications for funding are reviewed," cautioned Jeff Heynen, Vice President of Broadband Access and Home Networking for Dell'Oro Group, a global consulting and market analysis firm.
Operators continue to face challenges in making a business case for delivering broadband service to a limited addressable rural subscriber base. Keeping tabs on their efforts and learning about other broadband programs can help IT managers.
Been there, seen that
Telecom history is full of examples where operators struggled or did not make a solid business case for the deployment of infrastructure services. Among those on the list were early wireless data offerings and telco TV. And fearing stranded investment, operators in the U.S. long limited the deployment of fiber-to-the-home until it became more cost-effective than copper-based technologies.
In rural areas, nearly one-fourth of the population (14.5 million people) lack access to this service. In tribal areas, nearly one-third of the population lacks access, according to the FCC. "Even in areas where broadband is available, approximately 100 million Americans still do not subscribe," which shows broadband is a business case for consumers as well.
Keys to understanding the rural broadband opportunity.
Understanding the RDOF process, akin to spectrum auctions, is incredibly involved and takes an extended period to complete. No program created to award $60 billion in funding to interested carrier applicants can be set up and provide funding quickly.
The same holds true for aspects of the Biden Administration's multi-tiered $1.2 trillion Infrastructure Investment and Jobs Act, which created, among other things, to provide states with hundreds of millions to deliver broadband to their masses.
What happens to the rural areas that RDOF dropouts had planned to serve? When asked this, the FCC said that these areas could be covered by other state and local funding programs. Heynen agreed, noting that funding and subsidies for those in rural areas began with the COVID-19-focused CARES Act in 2020. It was followed by the infrastructure and jobs bill, whose Broadband Equity, Access, and Deployment (BEAD) Program, provides $42.45 billion to expand high-speed internet access by funding planning, infrastructure deployment, and adoption programs in all 50 states and territories.
Residences can also receive help from the Affordable Connectivity Program (ACP), which is a long-term, $14 billion program to help ensure people can afford the internet connections they need for work, school, and more. The ACP program provides wireless internet for low-income households. Participants include Verizon, Frontier Communications, Spectrum, AT&T, and Comcast.
Is timing everything? Given recent developments with the RDOF program, network planners would be well advised to get up to speed on these programs.
"IT managers in rural areas are likely going to have to keep an eye on what type of funding their local operators are waiting on—whether RDOF or BEAD," advised Heynen. "In many cases, it is quite possible these operators have already gotten some funding through the CARES Act to expand fiber availability. But in the end, the money is going to be given out carefully, which means it's going to be a long time before these network expansions are completed."
Related articles: