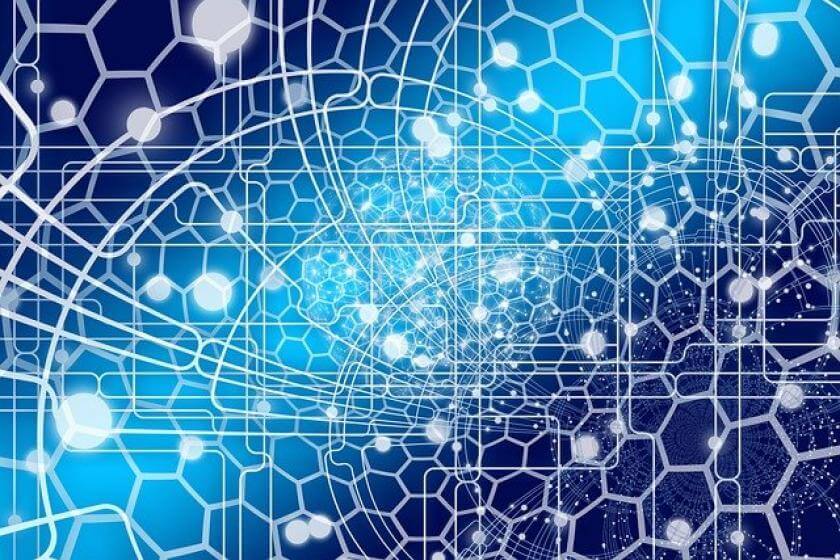 Details

Published on 12 March 2021
Advances Speed Time to Massive IoT Asset Tracking and Monitoring
Source: Pixabay
Enterprises to benefit from COVID-19 driven distribution advances, cost reduction efforts, and energy efficiency options.
Few IT managers will be entrusted with asset tracking and monitoring of deep-frozen, lifesaving COVID-19 vaccines distributed worldwide during a once-in-a-century global pandemic.
However, most all IT managers will tell you that keeping tabs on their precious products and related assets in an efficient and affordable manner remains a top priority for their enterprises.
Looking forward, thanks to breakthroughs in printable label trackers, more energy-efficient IoT units, and the interconnection of national carrier networks is shortening the long road to the democratization of powerful asset tracking and monitoring.
IoT tracking considerations
One technology for IoT communications is called Narrowband IoT, or NB IoT. It is in the low-power wide-area networks (LPWAN) category, linking devices that need small amounts of data, long battery life, and low bandwidth.
Another approach is called LTE-M. It is short for Long-Term Evolution, Category M1. This scheme enables IoT devices to connect battery-powered devices directly to a 4G network without a gateway.
The core components of IoT asset tracking and monitoring are multi-function modules, power sources, sensors, and flexible communications networks. A new raft of advances promises to power the two capabilities forward from medium use to the eventual goal of massive IoT.
Powering up(ward)
Though the cold chain is near the oldest IoT use case, it is a prime example of one that needs more powerful trackers, which currently use battery power. Assets like vaccines often need to be shipped extra-long distances, in some cases halfway around the world.
The answer is longer-life batteries that can handle heavier power consumption to better support the broader asset monitoring. Asset tracking and monitoring use cases that do not span the globe and may be regional or national can get by with less powerful and less expensive units.
Look ma, no batteries!
Though most of the asset tracking and monitoring operations feature various types of batteries, with the price of many dropping as the market evolves, there will soon be an alternative that promises to cut energy costs for outdoor assets.
Last November, SODAQ of Netherlands invented a solar-powered cellular IoT asset tracker which does not need a battery. The unit is the first of its kind, according to Nordic Semiconductor, which supplies the NB-IoT/LTE-M chip into the device.
The device, dubbed Track Solar, is not one of those super-cool-but-never-to-be-seen gadgets we'd often see at the Consumer Electronics Show every January. And it is not slide-ware. That is because SODAQ has already deployed the innovative device for a cattle-tracking application that uses solely harvested sunlight for its energy source.
For those seeking the device specifications, the solar-powered unit weighs 100 grams and includes a light sensor, accelerometer, temperature sensor, and status LEDs, and is powered by a 0.5-Watt solar panel. Its positional accuracy is said to be 100-plus meters for cellular. It also works with Wi-Fi and GPS. "By eliminating the need for battery replacement, the tracker… also eliminates the single biggest cost factor in large-scale IoT tracking installations and so supports high volume, low-cost cellular IoT tracking applications," according to the company. But it is not the only breakthrough expected to drive broader IoT deployments.
It is well suited to a range of logistics, offshore, site management, and general asset tracking applications, according to SODAQ.
Bayer targets massive IoT headaches
Aiming to simplify, smarten and reduce costs of tracking assets in widescale IoT deployments, pharmaceutical, and life sciences company Bayer announced last October a printable NB-IoT-based tracking label, which goes for a couple of euros (as opposed to about 5 euros each) to monitor its products through the supply chain.
The global enterprise partnered with carrier Vodafone, which has been busily interconnecting wireless networks to support the growing need for roaming to support broadscale asset tracking, and other key innovators.
Bayer's smart tracking label includes cellular SIM (iSIM) functionality in the communications module, a battery, microprocessor, antenna, modem, and a few sensors. The company worked with Vodafone, Arm, chipmaker Altair Semiconductor and module manufacturer Murata.
The goal of the broad undertaking is to "constantly track anything, anywhere," according to Altair.
Linking country networks
With the steady and growing demand for IoT networks and managed services for tracking and monitoring – be it for cattle or vaccine shipments – carriers have been connecting their networks to enable roaming beyond country borders.
This trend accelerated last year with Deutsche Telekom connecting their national networks with those operated by Vodafone Business, Telia, Swisscom, and others. The GSMA Association has estimated that 18 European countries are offering NB-IoT roaming, and that was as of last year. AT&T has connected networks with Vodafone.
Enterprise IT managers should expect greater coverage this year and beyond, as additional countries interconnect their national networks to offer corporations great coverage for tracking and monitoring using the IoT approach.
Ask questions first, act later
With most all advances, breakthroughs, and other promising developments comes the need for enterprise IT managers to also avoid taking fundamentals - such as SLAs – for granted.
Enterprise IT managers would be well advised to also ask network providers about "how they plan and design networks, the robustness of their network server, the administration tools they provide, and how they qualify and support sensor-enabled IoT devices at scale," cautions Bruce Chatterley, CEO of IoT network operator Senet. Beyond network infrastructure, they need to inquire about the levels of customer, and technical support offered."