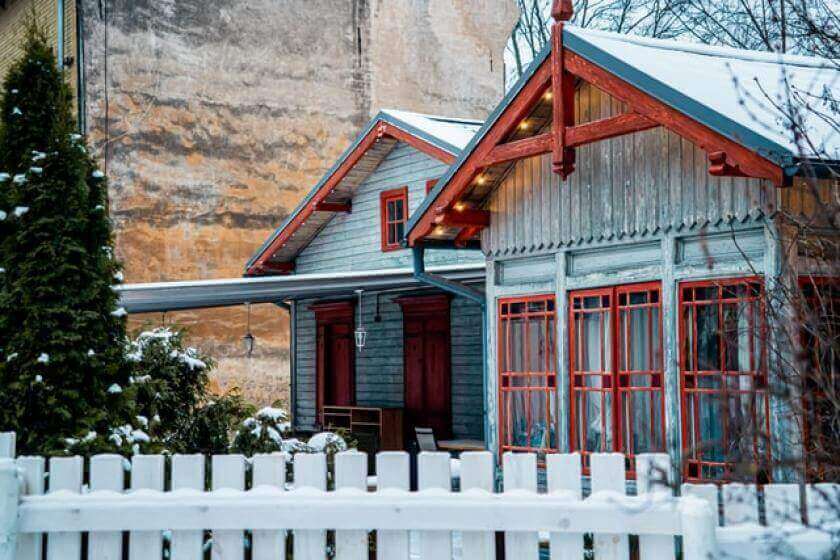 Details

Published on 07 June 2021
Planning for a Rural Broadband Breakout
Source: Unsplash
The FCC's RDOF has begun to award $20 billion to service providers. Winners are committed to broadband expansion to under and un-served areas nationwide.
An injection of billions in funding for the deployment of high-speed networks beyond the reach of those today gives hope that rural broadband will not forever continue as an oxymoron or as a bridge too far for IT managers. The rural broadband issue has gotten renewed attention with IT managers having to support a home-based workforce.
Launched last year, the Rural Digital Opportunity Fund (RDOF) is the FCC's latest step to fund service provider deployment of broadband networks in rural America. The agency is directing $20.4 billion, over ten years, to finance up to gigabit speed services in unserved rural areas, connecting millions of American homes and businesses to digital infrastructure.
A variety of service providers, including cable companies, telcos, wireless operators, and satellite firms, contended for the funds from the first phase of the RDOF program, which is an extension of the long-running Connect America Fund (CAF) initiative.
Those outlining plans (see below) include Charter, Windstream, LTD Broadband, and SpaceX.
Performance Tiers
The FCC created four performance tiers for RDOF funding. These tiers were weighted, with faster speed, lower latency levels receiving more consideration for funding. The three tiers include a minimum of 25/3 Mbps, a baseline of 50/5 Mbps, an above baseline of 100/20 Mbps, and a gigabit tier of 1 Gbps/500 Mbps.
In the first phase of the reverse auction, $16 billion of the over $20 billion was assigned to address an estimated six million-plus homes and businesses in census blocks that are entirely unserved by voice and broadband with speeds of at least 25/3 Mbps.
Phase II, with a budget of over $4 billion, is focused on those areas that the FCC deemed partially served as well as any areas that were not won in the first phase. It will occur once the FCC receives crucial updated broadband availability data.
Technologies and pricing guideline
The agency is largely leaving it up to carriers which fixed broadband technology they employ to meet the performance ratings mentioned above. In addition, RDOF winners must offer standalone voice service and offer voice and broadband services "at rates that are reasonably comparable to rates offered in urban areas."
Timeline – a reality check
When will IT managers see the fruits of the FCC's RDOF efforts?
"I see the RDOF as being impactful beginning in 2022,'' explained Jeff Heynen, Vice-President of Broadband Access and Home Networking for the Dell'Oro Group, a market research and consultancy. "The operators who were successful bidders still have a way to go regarding site planning and overall preparation before they even get underway with these networks later this year and next year."
The 2009 stimulus bill, CAF, and CAF II projects showed that these endeavors invariably take a long time to reach fruition, noted Heynen. "So, I am not expecting these to move any faster. I believe this is also consistent with what most of the equipment suppliers (such as ADTRAN, Calix, etc.) have said, as well."
Plan now, benefit later
Enterprise IT managers in the targeted unserved and underserved rural areas can begin planning for rural broadband later this year. This will entail the following:
Engage service providers to learn where they plan to offer broadband connectivity.
Work with them to understand what type of service they are planning, where they might pass locations, and whether they will provide it with fiber, fixed wireless, or something else.
Determine what type of upgrades will be needed to support the new speeds and services that might be offered by ISPs.
Begin to focus now on what lead times are for the devices needed for the upgrades as the industry fights through the issues that are affecting supply chains during COVID-19 times.
Be certain that the timeframes for deployment consider the site permitting process in the designated communities.
Winners commit: LTD, Charter, and Windstream
LTD Broadband, a wireless internet service provider (WISP), landed $1.3 billion from the RDOF auction and plans to provide high-speed broadband to unserved areas of 15 states. The company has pledged to provide gigabit speeds to rural areas with its RDOF funds using fiber when necessary to achieve those gigabit speeds.
Cable giant Charter Communications recently announced that the $1.2 billion it landed from the FCC's RDOF program will help drive its planned $5 billion fiber buildout undertaking, which will span 24 states.
Charter says the program alone will drive a 15% increase in Charter's network mileage coverage while expanding its service to more than 1 million previously unserved businesses and homes across the 24-state region.
Charter claims it will be providing the faster speeds with no data caps, modem fees, or annual contracts in place. The company says it will also be able to pitch its mobile voice, VoIP voice, and TV services or bundles to more customers across the rural areas.
Windstream landed over $520 million in the RDOF, funds it will use to expand FTTH internet over ten years to nearly 200,000 locations across its 18-state footprint, according to the carrier. The company's CEO said he hopes to have shovels in the ground in the second quarter.
Windstream will begin work in all 18 states at once as it uses internal resources and external partners to do the construction. The carrier claims the RDOF build will expand its footprint by 2.5%.