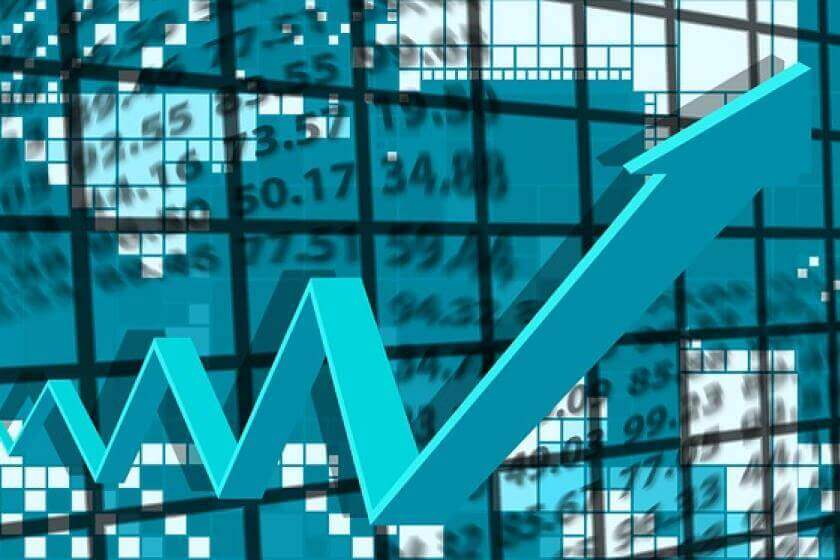 Details

Published on 07 June 2021
Sports Industry Execs Share Challenges and Approaches to Creating Analytics
Source: Pixabay
Tracing their roots to "moneyball" 20 years ago, sports businesses believe their data-driven decision efforts can help enterprise IT.
When it comes to using tech to optimize core business processes, business-to-business (B2B) and business-to-consumer (B2C) entities are often more similar than dissimilar. And when it comes to analytics, sports leagues, teams, and federations think enterprise IT can learn from their experiences.
Think about it. Traditional enterprises, and sports entities, exist in competitive industries. Both invest heavily in data collection from their assets (business systems and workers vs. players and stadiums). And each grapples with implementing new processes, expanding remote access, and addressing security challenges, to name but a few.
Both types of businesses are focusing on enabling data-driven decisions and analytics designed to help them answer strategic questions before the application of AI and Machine Learning.
Sports entities have been implementing analytics since the turn of the century, as illustrated in the movie Moneyball. What can enterprises learn from sports analytics?
Ask the expert
Who better to ask than Christina Chase, Co-founder and Managing Director of the Massachusetts Institute of Technology's Sports Lab.
The lab with pro-sports teams, leagues, federations, and global brands to accelerate new technologies and approaches in areas such as player identifications and development; in-game strategy, athlete health and performance, next-gen fan engagement and OTT, smart stadiums/venues; high-performance equipment, sensing and fabrication; and e-sports, explained Chase. "And they're having the same challenges you might be having."
The lab's clients include FIFA, Adidas, Red Bull, Major League Baseball, winter sports equipment maker Shred, Google Cloud, The Milwaukee Brewers, and the United States Olympic Team.
(Christina Chase will be keynoting Data Center World August 16-19, 2021. Use code NWC to save $200 on registration.)
Tech first and foremost?
Maintaining that technology alone is not the solution to firms' need to analyze the fast-growing mountains of data collected from countless endpoints in business and in sports, Chase suggests organizations first identify questions that must be answered before talking tech. They are:
Figure out what you want to answer, evaluate your organization's capabilities/capacity, then look at solutions.
Give yourself adequate time to vet potential solutions, including multiple contained pilots before selection.
Understand how this new data will integrate into existing data streams and processes and how it will be used.
Chase emphasized that without answering these questions, users will find that more data does not mean better insights and that tech is not the answer but rather a tool. And better technology does not mean an enhanced outcome.
A case in point: FIFA's VAR
Soccer league FIFA embraced the MIT principles in its efforts to determine how to help the on-field referee eliminate clear errors in officiating matches. The data-driven decision was to create a Video-Assisted Referee (VAR), an additional referee, located off the field. The VAR reviews game calls, penalties, goals, and more. The VAR has access to video on a tablet device and has direct voice communications to the chief referee on the field.
FIFA included stakeholders - the referees - in the process early on, explaining that the VAR would cut errors in calling the match by adding video review. It was not designed to replace their game calling.
FIFA discussed and tested different methodologies with referees. The input from the VAR was not intended to be the final outcome for the on-field chief referee but rather to help eliminate clear errors in calling the match.
The next steps included determining how to collect and move video around the venue and how to include this with other data streams, in part to help referees render a review that could be included without adversely disrupting the live television broadcasts of FIFA matches – and coverage on screens for fans in the stands.
Although an earpiece was considered for communication, taping the ear was not deemed an effective way to inform players, coaches, and fans at home and in the stands know that a play was being reviewed. Instead, referees began drawing an imaginary box in the air, so all parties knew of the review.
The VAR, which was used at the 2018 FIFA World Cup at www.FIFA.com/VAR. was a big change beyond eliminating clear mistakes. Instead of players running up to the referee who had blown the whistle to debate the call, they knew from the box signal the call was being reviewed by the VAR.
What do sports operations collect?
Sports enterprises currently collect rivers of data from athletes on the field, from RFID chips in shoulder pads in the NFL to data from sensors in race cars and the suits of their drivers. These entities collect this data to understand and optimize the performance of their most precious assets, not unlike corporations.
Data is also collected from these athletes off the field and track in hopes of better understanding and optimizing the training, conditioning, and health status of these same human assets. This has lead to the development of wearables that monitor and deliver specific health information to trainers and equipment makers.
What about remote workers?
The remote worker surge is turning into a tidal wave thanks to COVID-19, during which the lion's share of businesses were required to have employees work from home. Remote access is nothing new to businesses, but the scale at which it was done is still unprecedented. This required a rethinking of the way employees work (and how education is delivered) for most businesses.
Offices went dark while Zoom, Microsoft Teams, and other collaborative tools filled the gap.
The global operation challenge
Goals achieved and successful solutions used by international sports organizations can be used as a model for global enterprises and provide the consistency required across countless, far-flung locations and remote and mobile workers. Data collection process standardization achieved with FIFA's VAR simplified rollouts across venues in the sports league.
In sports, racing teams were already supporting remote workers in fixed locations as well as entire race operations that travel to international races. This included everyone needed to field and run a racing team. That includes the pit crew, technicians, support staff, the vehicles, the supplies, and, of course, the drivers.
Avoiding data loss
Securing endpoints is a seemingly never-ending battle. Supporting fixed remote and mobile assets is one tall task, but securing all these diverse and far-flung network entry points is of paramount importance in the sports business and for traditional enterprises as well. Organizations in both groups must do so to protect data transmission and collection and to prevent against loss of their prime asset, intellectual properties (IP), in fiercely competitive industries.
Case in point: Going global with Williams F1 Racing
Facing these challenges, Williams F1 Racing chose to partner with DTEX Systems, Inc., which handles empowers the virtual workplace through its endpoint data loss prevention (DLP) systems. The vendor's offering has enabled the racing company to meet the demands of the operation before and during Covid times, explained Al Peasland, Head of Technical and Innovation Partnerships at Williams F1 Racing.
"We travel to races in over 20 countries a year in what is a fast-paced business," explained Peasland. The company has roughly 700 employees at its U.K. headquarters, as well as remote fixed workers and remote mobile workers, in addition to its country-hopping road race crew. At a race, everyone from the pit crew to the driver and the group that builds the garages for the cars needs access to data, and since there's no such thing as a 9-5 day, some are coming in from a hotel network after hours.
Once at the track, the team needs become more complicated as the staff collect data from sensors throughout the race cars and their drivers, according to Peasland. Further still, sensors on drivers' suits that collect data from the driver up until the race are removed before races to reduce the weight of the car and increase its performance.
The racing company uses a system from DTEX for workforce analytics and security to identify risky activities and employees. Enterprises in other competitive industries, such as pharmaceuticals and manufacturing, also want to track data to the extent of ensuring employees don't take IP information or secrets from one employer to another.
The road ahead
Before collecting data on the road to analytics, enterprise IT managers may want to check in with their brethren in the fast-evolving sports industry, given their similarities in goals.