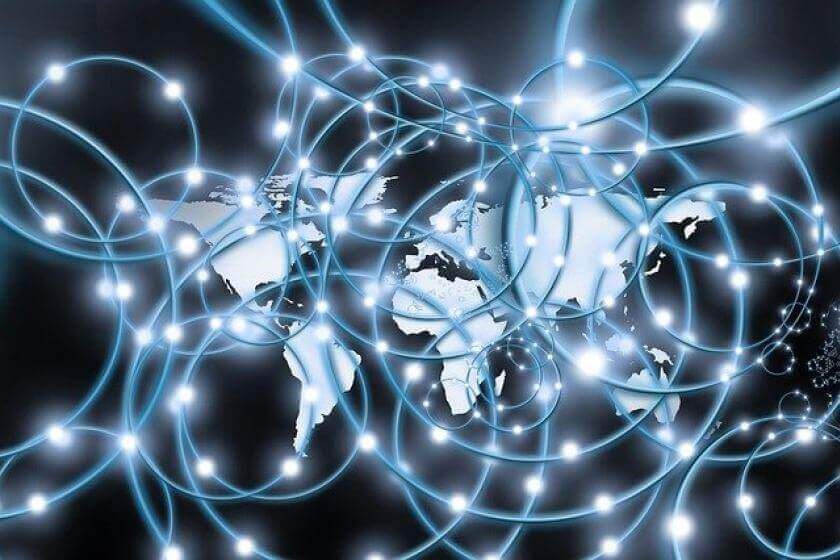 Details

Published on 04 February 2022
Broadband Outlook 2022: Chip and Component Shortages Spell Trouble for Enterprise Network Expansion
(Source: Pixabay)
Demand for broadband service in unserved and underserved areas remains high, but what of the wild card: supply?
The last two years saw unprecedented initiatives designed to pour $85 billion dollars into funding and financing for a historic broadband breakout to deliver high speed Internet to unserved and underserved areas across America.
But looking to 2022, enterprise IT managers and service providers will find that money cannot yet buy them repaired and enhanced supply chains needed to eliminate sweeping shortages of everything from chips to equipment necessary for network upgrades and expansions to serve previously unreachable locations.
Despite historic levels of investment in broadband to close the Digital Divide over the coming years, the telecom industry now finds itself seeking to avert a broadband slowdown. Instead of planning for bigger broadband business, equipment makers and carriers are planning for increasing delays in addressing the needs of enterprises.
What happens to network expansion?
As a result, it appears clear that companies will spend more time waiting than planning for corporate network expansion until further notice. Supporting work from home efforts will become heavy lifting.
"I believe the biggest challenge by far for enterprise IT managers is going to be supply chain issues limiting access to certain network infrastructure and CPE," said Jeff Heynen, Vice President, Broadband Access, and Home Networking, for market research and analysis firm Dell'Oro Group. "Lead times for components continue to increase and we are seeing its impact in the shipments of things like DOCSIS CPE, certain PON ONTs, and home networking gear."
And while the funding floodgates for broadband access are opening, enterprises and service providers will find moving forward on the ground and in the air far tougher than in pre-Covid times.
"I don't see the shortages being resolved in the first half of the year, so plans have to be made for projects that are dependent on the acquisition of new equipment to take longer than expected," Heynen said.
IT managers and carriers – especially rural service providers - can expect an extra-large serving of frustration in 2022, as shortages continue.
Industry executive expresses concern
Supply chain problems are top of mind for the NTCA – The Rural Broadband Association.
"Getting access to fiber, to [customer-premises equipment] equipment – it has been torturous," said Shirley Bloomfield, CEO of the NTCA Rural Broadband Association said at a Fierce Telecom industry event in mid-December. "I have companies that are now being told it will be 100 weeks to get their fiber builds – [companies] are hoarding fiber like toilet paper at this point."
NTCA–The Rural Broadband Association represents nearly 850 independent, family-owned and community-based telecommunications companies, NTCA's members build and deliver broadband connectivity and operate essential services in rural and small-town communities across the U.S.
A chorus of concerns
Telecom industry associations – including the NTCA – sent a letter to President Biden in early 2021, informing him of the serious challenges faced by the chip shortage and the need to address it. They included trade groups CTIA and USTelecom.
"The global semiconductor shortage, combined with residual impacts from the COVID-19 pandemic, is significantly affecting the telecommunications supply chain and the broader ICT [information communication technology] supply chain," USTelecom told the FCC. The group claimed its members "are seeing extended and uncertain lead times from suppliers, as well as shipping delays."
The group got into specifics, claiming that broadband providers have had to make purchase orders up to 15 months in advance, instead of the typical 1-3 months. The group added that vendors are requiring purchase orders be placed 6 months in advance and are expected to increase that timeframe to a year.
Planning accordingly
Shortages caused by slowed or broken supply chains come at a tough time for IT and business managers who are struggling to address the changing face of the corporate workforce.
Firms looking to support work from home full time, or as a hybrid solution are largely on hold, though the appeal of both options has grown during Covid-caused lockdowns and quarantines, and from remote education and telehealth/virtual medicine.
Supply chain relevance to broadband plans
After decades of relative inaction, the broadband breakout began in earnest in 2021, with the awarding of grants through the FCC's $20 billion Rural Development Opportunity Fund (RDOF) and the Infrastructure Investment Act in the closing months of the year.
However, before enterprise IT managers – anywhere, in any industry – make plans for new infrastructure, they need to consider a new variable: product availability.
Enterprises will have to plan for delays in components needed for the broadband options to become available. The high-speed media network contenders remain the same with fiber (G-PON), fixed wireless access, and DOCSIS cable, joined by low-Earth satellite-delivered access emerging as bird launches increase in frequency, led by Elon Musk's SpaceX Starlink service.
So, without underserved and unserved regions using affordable broadband access options, it is anyone's guess when the Digital Divide will finally be closed.