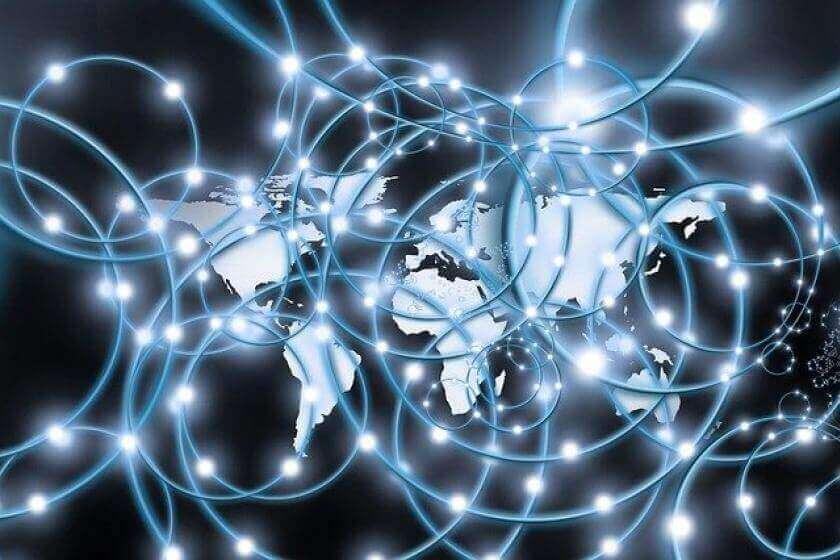 Details

Published on 30 June 2022
Telecom Industry Takes the Workforce Challenge to Staff Internet-for-All Broadband Rollout
(Source: Pixabay)
Demand for skilled staff is sky high, but not supply, for the largest-ever U.S. infrastructure effort. Associations, carriers, and vendors look to fill the staffing gap as spending on fiber broadband climbs.
With supply chain challenges aplenty in expanding broadband networks, carriers are now facing a workforce shortage in deploying the fiber equipment that they have purchased, especially for the Fed-funded Internet-for-all program.
For those IT managers that were not yet aware of the workforce shortage, which could complicate network expansion plans, Charter Communications CEO Tom Rutledge sounded the alarm last month at a Moffett Nathanson investor conference.
"There is no labor pool there. For all the construction that must be done, there is no skilled labor force that is currently out there doing it that can be repurposed," warned Rutledge. "It has to be built and trained."
"It's going to be challenging," he continued. "We have thousands of unfilled positions." Charter serves over thirty-two million business and residential customers in forty-one states.
Why now? How did we get here?
The deluge of broadband funding, along with private expansion efforts, is driving a major spike in demand for those services and for workers. Many have begun to land large grants, with some launching their own training and certification programs which offer a big boost in open jobs in local communities and far beyond.
Telecom industry responds to the needs
Despite the doom-and-gloom outlooks borne out of supply chain breakdowns, planning, and component shortages, the networking industry has begun fighting back, with an ambitious fledgling training and certification program from the Fiber Broadband Association (FBA) in Wilson, North Carolina, and a vastly expanded undertaking by partners AT&T and fiber manufacturer Corning. Do not forget training programs created by individual communities.
Just how broad is the shortage of tech workers needed to help carriers deploy broadband infrastructure funded by the Biden Administration's Infrastructure and Jobs Act? Consider this:
Carriers have come from far-flung locations to poach students from a nascent fiber broadband certification program launched as a pilot in early March to educate and train attendees – from the FBA in conjunction with Greenlight Community Broadband at Wilson Community College in Wilson, N.C.
The FBA has been engaged with twenty-three states about rolling out this fiber optic technician training program with their community college systems and fiber optic broadband service providers. "We look to reach all 50 states and the U.S. territories by the end of the year," said Deborah Kish, Vice President of Research and Workforce Development at the FBA, when the undertaking was launched.
With equal parts classroom and hands-on instruction, the Optical Telecom Installation Certification (OpTIC) program was designed by fiber broadband experts to quickly scale fiber technician education, fill the existing fiber skills gap, and accelerate fiber deployments across North America.
The need for skilled fiber optic technicians will significantly impact each state's ability to deploy broadband. The FBA's OpTIC program teaches the knowledge and skills required to professionally install, test, and maintain high-speed fiber broadband networks.
"When we saw the need for an expanded fiber workforce in order to keep up with broadband demand and growth opportunities, we began development of this intensive training program to ensure that no state is left behind in the digital equity gap," said Kish.
Not singing the Blues in rural Louisiana
LUS Fiber, a city-owned telecom in The Bayou state, was awarded $21 million of a federal grant earlier this year and is asking for a $19 million helping of the state's $180 million program to expand in other rural Acadiana communities.
LUS is working with South Louisiana Community College (SLCC) to launch a new fiber-optic install technician program this summer to meet the expanding workforce needs of the region and help residents develop skills to launch their careers.
"We've been working with the industry now for just a little over two years to design a program that is versatile enough to produce entry-level employees into each aspect of this industry," SLCC's Director of Transportation, Distribution, & Logistics Charlotte LeLeux told the Lafayette Advertiser newspaper in June.
The school's new fiber-optic technician program, an 18–20-week course, is expected to launch at SLCC's Crowley campus in July.
It will cover how to splice fiber optic cables, how to hang cable on telephone poles, how to operate installation equipment, and other skills. The goal will be to cover everything from construction to putting fiber in the home, LeLeux said, "so that when they're hired on by these companies, their training with them would be very minimal."
AT&T, Corning train technicians and network specialists
Targeting workforce development, AT&T and Corning have joined forces to create a new training program focused on equipping thousands of technicians and network specialists across the industry with the skills crucial to design, engineer, install, and manage a growing fiber broadband network across the U.S.
Steve Mitchell, senior vice president, Carrier Networks at Corning Optical Communications, told me: "As the industry is currently experiencing a shortage of technicians and installers, this training will support future needs and help build the skilled workforce of tomorrow," wrote Jeff Luong, President Broadband Access, and Adoption Initiatives at AT&T in a blog on the undertaking.
"Highly trained workers are needed and needed quickly," emphasized Luong. He predicted the program will be available in time to support the historic government investments outlined in the Biden administration's Infrastructure Investment and Jobs Act.
What's in the program?
The Fiber Optic Training Program was launched in May and will is taught by experts across the industry, housed in Corning facilities in North Carolina, and serve needs across the country, according to the duo.
"The program includes training on optical fiber and networking, network design, hands-on splicing, connectorization, field construction for cable deployment, testing, and system turn-up," explained Luong.
The training program will also include network system lab visits and technician ride-alongs. Upon completion, trainees will be ready to fill needed roles at carriers, construction firms, and broadband providers.
The road ahead
Success with staffing will determine if carriers meet their already stated deployment deadlines.
"Collaborating with Corning, the largest manufacturer of fiber optic cable in the U.S., will help AT&T get closer to attaining our goal of reaching 30 million locations with fiber by 2025," said Luong in the blog post.
Related articles: