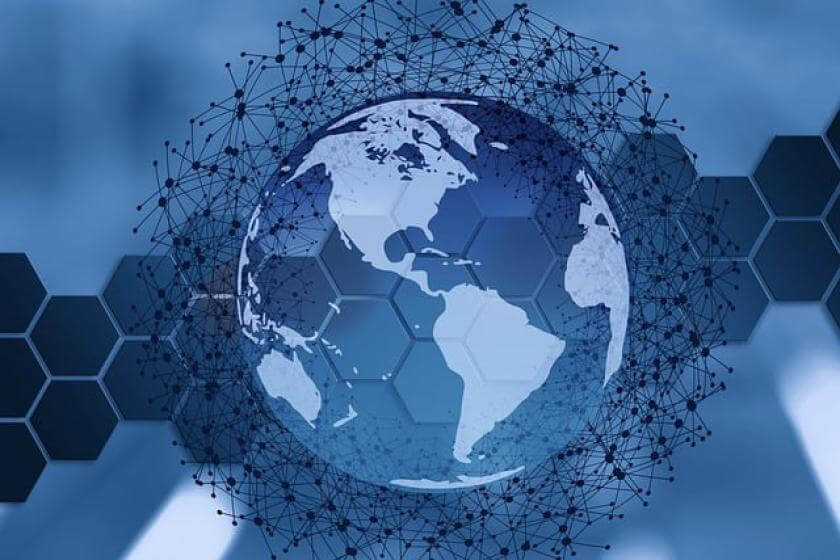 Details

Published on 12 April 2023
How Emerging LEO Satellites are Impacting Wireless Networking
(Source: Pixabay)
T-Mobile/SpaceX and Verizon/Amazon strategic partnerships support, via low-Earth orbit satellites (LEO satellites), connectivity plus cellular messaging and emergency offerings for iPhone and Android users beyond the reach of wireless networks.
Satellite communications providers have forged ahead, launching more than internet services, including packages that let individuals work and access emergency services when off the grid.
The activity increase in the sector has seen Apple team with Globalstar, T-Mobile partner with SpaceX, and Iridium connect with Qualcomm to create satellite-to-cellular services. Verizon has paired with Amazon.
These services provide a lifeline to traveling and mobile workers when in remote and other rural areas.
Leveraging low-Earth orbit satellites (LEOs)
These emerging satellite-to-cellular services employ a growing constellation of low-Earth orbit satellites (LEO) that fly closer to the planet — about 350 miles above Earth for Starlink satellites — versus 22 thousand miles above Earth in geostationary (GEO) orbit. They're owned by SpaceX, OneWeb, and Iridium. Amazon has vowed to join the LEO space race under Project Kuiper, which has its first launch set for later this year.
LEOs have gained ground in the internet services market, helping in the defense sector, maritime communications, and with agriculture.
The satellite-to-cellular services
iPhone 14 users can now connect with emergency services when cellular and Wi-Fi coverage are not available. The service extends beyond the U.S. and Canada to France, Germany, Ireland, and the U.K. as of December.
T-Mobile and partner SpaceX claim that despite LTE and 5G wireless networks, well over half a million square miles of the United States, in addition to vast stretches of ocean, are untouched by cell signals from any service provider. That estimate pales in comparison to other countries and regions of the world.
The Iridium-Qualcomm team is bringing satellite-to-cellular communications to Android smartphones. Snapdragon Satellite service will first be available to devices that have Qualcomm's Snapdragon 8 Gen 2 mobile platform and are powered by the Snapdragon 5G modem. On deck is two-way messaging, with the service due up after midyear.
Startups are also working in this sector. Lynk has been working on two-way SMS capabilities with a list of operators from space. The company has already received FCC approval to launch and run a low-Earth orbit satellite fleet.
Amazon and Verizon's Strategic Partnership for Connectivity
Not to be forgotten, Verizon and partner Amazon outlined in October 2021 a "strategic collaboration" to pair Verizon's terrestrial mobile network with Amazon's planned LEO satellite network. The telco wants planned Amazon LEOs to deliver cellular backhaul solutions to extend Verizon's 4G/LTE and 5G data networks, connecting rural and remote communities in the U.S.
Verizon and Project Kuiper pledge to explore "joint connectivity solutions for domestic and global enterprises across agriculture, energy, manufacturing, education, emergency response, transportation, and other industries," according to their 2021 announcement.
The market opportunity for satellite-to-cellular
These satellite-to-cell services are currently seen as an emerging market that may take years to gain critical mass.
"In its current stage, satellite-to-cell services are available for specialized applications but show upside potential in the years to come, with 2023 and likely 2024 being used to prime consumers' interest," explained ABI Research Inc., a global technology tracking and analysis firm. "In this respect, ABI Research anticipates that the wider Non-Terrestrial Network-Mobile (NTN-Mobile) service segment, which includes the satellite-to-cell segment, will reach 6.8 million connections by 2027."
Issues to consider in satellite-to-cell
Applicability: The SOS capability recently announced as part of all models of the iPhone 14 – the smartphone giant's newest entry – does not yet work with older models. Also of interest, Samsung's newest Galaxy smartphone does not support satellite-to-cellular services.
By contrast, SpaceX and T-Mobile plan to allow most phones on T-Mobile's network to access their satellite-to-cell service. To make this happen, the duo claims it will create a new network, broadcast from Starlink satellites using T-Mobile's mid-band spectrum in the U.S.
Availability. Satellites are expensive to build, and fleets take a long time to assemble. This impacts service launches and availability (coverage). For example, not a single satellite for Project Kuiper has been launched. However, the T-Mobile-SpaceX tandem plans a test by the end of this year.
The first services will be text-based, followed later by voice and data offerings.
The bottom line on low-Earth orbit satellites
Best known in recent years for efforts to close the digital divide with Internet for all initiatives, LEO satellite services have been embraced for providing connectivity for maritime, military, agricultural, and other applications.
What remains to be seen is how quickly the low-Earth orbit satellite's opportunity can expand and gain broad acceptance from businesses, financiers, regulators, and countries around the globe.
Related articles: