Details

Published on 20 December 2013
Can Cablecos, Netflix Take Binge Viewing to the Next Level?
Cablecos have taken steps through its video-on-demand (VoD) systems to drive binge viewing of TV shows by their customers, but face challenges from OTT rivals. Netflix, which releases a full season of House of Cards at once, revealed that about half the users it studied watched an entire season in one week.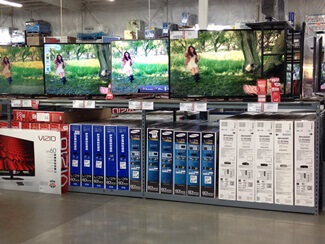 Cable operators such as Comcast have helped create binge viewing via their VoD systems which let subscribers view past episodes for current and oftentimes past seasons in a single sitting. As a result, VoD's vast TV and movie libraries have long provided much more than an alternative to appointment TV.
However, taking binge viewing to the next level likely requires pay-TV providers follow the Netflix full-season-at-once approach and let viewers- not programmers - decide when all-new installments are consumed. This represents a shift of power in who drives series viewing from the content owner to the content viewer.
Eyes Wide Open
Comcast, which is celebrating the 10th anniversary of its VoD system this year, appears to have a solid understanding of the binge viewing behavior of its customers. It launched Xfinity Watchathon Week this past March.
TV customers had access to more than 3,500 episodes of 100 TV series across 30 premium, cable and broadcast networks, Comcast explained. "Watchathon Week will also offer almost the entire on demand TV libraries of HBO, SHOWTIME, STARZ and CINEMAX, including the critically acclaimed shows that kick-started the TV catch-up phenomenon, like The Sopranos, Sex & the City, Dexter and The Wire."
Not surprisingly, the milestone event set records for on-demand TV viewing, leading the cable entertainment giant Comcast to promise to repeat the event in total in 2014, and on a smaller more genre-focused level in the interim.
"This will be the biggest catch-up ever in TV history, offering Xfinity TV customers the opportunity to binge view the hottest shows on top networks for free," said Maggie Suniewick, Vice President, Video Services, Comcast Cable, in prepared comments before its launch. "It takes the TV catch-up concept to an entirely new level with every episode of every season of TV's best shows, in addition to the tens of thousands of content options already available for free on Xfinity on Demand."
The OTT Competition
Earlier this year, audience research and measurement pioneer Nielsen released survey results that demonstrate that binge viewing is popular with a majority of viewers of OTT services including Netflix, Hulu Plus and Amazon Prime.
Binge viewing of TV series on OTT services has caught on bigtime, with Nielsen claiming 88 percent of Netflix subscribers and 70 percent of Hulu Plus subscribers say they stream three or more episodes of the same TV show in one day. One day! About 58 percent of people from this OTT viewer group say they opt to view shows on their own schedule so they can watch several installments at the same time.
Much more effort and resources needs to be put in understanding consumer viewing behavior to understand how to best meet the binging needs and popularity of options as this phenomenon covers parts of most all age demographics.
This need is amplified for cablecos as these pay-TV providers are beset by cord cutters, are betting on TV Everywhere strategies to retain customers and seem to be challenged in acquiring new customers from younger demographics that have been characterized in the last year as "cord nevers."
Two Approaches, One Goal
As is most always the case in incumbents vs. upstart/new entrant scenarios, the former's strategy is determined in part by its legacy approaches and assets while relative newcomer typically lacks a past and is free to move forward unfettered with its game plan.
Such is exactly the case with cable operators vs. OTT service providers, thus begging the question of whether the former can concurrently service two masters; the present and the future.
Cablecos, to a large extent, have content holdings themselves (Comcast & NBCU) as well as long standing carriage agreements with broadcast, cable and premium networks such as HBO, Starz and Showtime, etc. They offer the resulting TV series assets on a scheduled, appointment TV basis and through their VoD systems, rightly believing that the former benefits from the latter.
With OTT TV service providers lacking the legacy assets and ways, they are essentially free to debut all episodes of a new TV series season at once, as Netflix did this year with House of Cards.
Compliment or Cannibalize?
If Comcast, for example, were to embrace the all-at-once approach for TV series would that compliment or cannibalize ratings – and possibly ad sales - for regularly scheduled episode programming?
To its credit, the cable entertainment company already often provides new episodes of TV series the day after they debut as scheduled, via VoD. Over 40 of the top 50 Nielsen-rated shows are now offered on VOD a day after they debut on the linear channels, according to Comcast's Suniewick.
As a content owner and distributor, Comcast knows well what impact each practice has on the other, and how they fare individually in a TV world characterized by time-shifted viewing that it enables. The $64,000 question however, is whether an all-at-once Netflix House of Cards approach would help, or hurt its overall operations.
The Bottom Line
The all-at-once House of Cards approach from OTT TV provider Netflix appears to be the future of binge viewing, and the present for many of its series' followers. Can cablecos with or without content holdings implement a similar approach, perhaps on a limited basis?
Given that binge viewing is the now as much as the future, tough business strategy decisions have to be made or cablecos will be left with established but constrained VoD systems while OTT service providers that lack them move deeper into the all-at-once approach waters.
To reiterate, what's driving the conversation here is customer viewing preferences. Once an alternative to traditional appointment TV is offered, be it VoD, DVRs, buying content etc., they have embraced it.
With change a constant in the video ecosystem, and with different age demographics looking at cable TV differently, can cablecos afford to maintain the underlying status quo?
The core questions and challenges are clear, the answers are TBD.
Stay tuned.